Are you searching for the best vintage perfumes for women? Don't worry; we have you covered with the list of vintage perfumes below. These vintage perfumes will take you on a wonderful nostalgic trip. The best part about these vintage perfumes is that they will resonate with you. No matter how many fragrance trends come and go, these vintage perfumes will stick around. So, don't wait and check out these unmissable perfumes that will amp up your whole aura.
10 Best Vintage Perfumes For Women
Launched in 1912, L'HeureBleue by Jacques Guerlain is an eau de parfum that reveals an endearing floral and oriental scent. The perfume opens with notes of aniseed and bergamot. Its heart notes combine the sensual scents of carnation and neroli, and the base notes are iris, violet, vanilla, benzoin, and tonka beans. The perfume leaves a delicate and sensual trail and is specially formulated for wear after sunset.
Vintage Style VanilleSouffle Perfume by Melodie Perfumes is a blend of Madagascar vanilla orchid, pate sable, and Devonshire cream. It is a fruity and floral fragrance that comes packaged in a vintage-style bottle that is not only beautiful, but also accentuates the divine fragrance.
Curve Vintage Soul by Liz Claiborne is a classic vintage perfume that blends sweet floral notes with sophisticated, fruity notes and a tinge of spice. It comes packaged in a purple bottle that matches its personality.
Bloome Jasmine Tuberose perfume by Melodie Perfumes is the perfect way to start your day. With its notes of orange essential oil, jasmine, and tuberse, the perfume uplifts your mood, while the French floral notes add vibrancy to the scent. The perfume spray comes packaged in a white gloss box and is just the perfect size for travel.
Bill Blass by Prestige Fragrances is a synergy of fruity and floral scents. The top notes of pineapple and bergamot combine with the fresh, floral scents of tuberose and jasmine, and ends with base notes of musk and sandalwood. The scent of the cologne spray for women is not overpowering and leaves a subtle trail.
Vintage Old Version Charlie Perfume was launched in 1973. It is a gorgeous and young fragrance that went on to become the world's best-selling perfume in the 1970s. It opens with notes of citrus oil, peach, hyacinth, and tarragon, which then make way to notes of jasmine, rose, lily of the valley, cyclamen, carnation, and orris. The perfume finally ends with notes of cedarwood, sandalwood, oakmoss, musk, and vanilla.
Launched in 2013, the AEO Vintage Perfume by American Eagle has an aroma that highlights fruity notes of mango, apple, and orange; floral notes of lotus and rose; and hints of woody scented tones that are warm, bright, and sensual.
Vintage Bloom Eau de Parfum Spray by Jessica Simpson is a romantic and inviting floral scent that has the power to light up the room. This delicate fragrance opens with notes of caipirinha lime zest, while the middle notes include raspberry blossom and peony. It ends with base notes that have the essence of sandalwood and musk.
Launched in 1989, California is an eau de parfum for women by Jaclyn Smith. It is a floral fragrance with woody, aromatic, and powdery hints.
Choc De Cardin, launched in 1981, is Pierre Cardin's first fragrance for women. Its top notes include lemon, bergamot, peach, basil, and a few other exotic fruits. The heart notes are those of cardamom, rose, and honey, while the base notes comprise vetiver, sandalwood, and amber. The eau de parfum comes in an elegant bottle.
How To Choose Vintage Perfumes For Women?
Choosing a vintage perfume can be difficult. However, you may follow these general rules.
Identify the notes: Each perfume consists of different notes and these layers of notes all work in synergy to create the fragrance. Thus, it is always a good idea to figure out which type of perfume you prefer and then look at the heart and base notes before you make a purchase decision.
Look for a perfume with higher concentration: As the concentration of your scent gets higher, the price also gets higher. Typically, perfumes with a higher concentration are more powerful and last longer.
Test the fragrance: Lastly, before you decide on any scent, try doing a sniff test or apply it on your skin to make sure that it is something you will want to wear and that you will enjoy.
We hope you find your ideal vintage perfume and smell just godly. Give these perfumes a try, and you will be pleasantly surprised by the fragrance. Do you know of other vintage perfumes that are worthy of making it to this list? Let us know in the comments section below.
Disclaimer: MomJunction may earn a commission when products are purchased through affiliate links given in the article. However, this partnership does not influence the editorial content featuring in our list.
The following two tabs change content below.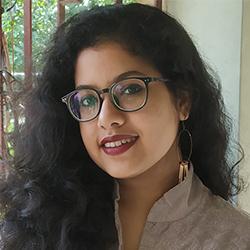 Poulami Nag
Poulami Nag is a writer and associate editor at MomJunction. She did her MA in English from Miranda House, University of Delhi and has qualified UGC-NET. Her journey as a content writer began in 2017 and since then she has garnered diverse interests along the way. Her knowledge of literature and language has given her an eye for detail and...
more