Enhance your music experience at home, a restaurant, or work by using the best on-wall speaker. It helps improve your music sound while saving space. The speakers are sleek and small, adding to the place decor and music experience. They do not take up much of the floor space and can be placed anywhere in the house or restaurant.
The following post takes you through some of the top-rated on-wall speakers available online. Also, a buying guide helps you pick the right one based on your needs.
In this post, we list some of the best wall-mounted speakers you can buy online based on your requirements.

Top Products From Our List
11 Best Wall Speakers
With a height of 40 inches, the Bestisan can pack many sounds into a compact soundbar. The 100-watt wall-mounted speaker is equipped with two tweeters and four full-range speakers. It has advanced audio settings, adjustable bass, and treble. The product has a dual-wire and optical input, as well as the latest Bluetooth technology.
Pros:
You can switch between movie, dialogue, sound modes for a better sound effect
Easy to install
Cons:
Users might face connectivity issues
The bright blue body of Gideon's wall speaker will emphasize your home décor. The product has deep bass and compelling sound clarity. It has an automatic pairing function and can be connected to any smart device. This speaker allows you to experience incredible hands-free calling and keeps you connected from 50 feet away. With this speaker, you will also get a robust suction cup that is easy to use.
Pros:
Optimized buttons for easy handling
Charges in just 2.5hrs to deliver ten hours of nonstop music
Large coverage area
Waterproof
Cons:
Does not come with a fast forward and rewind button
You can install the Sonos soundbars on the console, under the TV, or anywhere on the wall. This speaker has an ultra-stylish black body and can also be controlled from the Sonos app, downloaded from the App Store or Play store. You can also connect various speakers via WiFi to get a better experience. The powerful bass and excellent sound allow you to enjoy every dialogue. It uses two batteries for power.
Pros:
Has a night mode
Easy to install
Has a special speech enhancement feature
Easy control using the mobile app
Cons:
The device comes with only fiberoptic input
Polk audio speakers have dynamic balance and CCT (capacitive coupling technology), making it a high-performance product. The high-end wall-mounted speaker comes with various placement options to make it more user-friendly. It is a multi-app wall-mounted speaker that can produce clear audio. This in-wall speaker is equipped with fabric dome tweeters for clear sound. It is a surround sound speaker with a removable, modular, and built-in keyhole slot.
Pros:
Easy to use
Budget-friendly
Minimum distortion regardless of the sound
Cons:
You cannot fit banana plugs into the speaker
These circular speakers from Pyle can deliver stereo sound and are ideal for custom installations. The on-wall speaker is equipped with polymer dome tweeters, which can produce rich and powerful sound. With this product, you can achieve different sound effects because of the easy-to-use speaker terminal. It also contains a cut-out template to ensure easy installation. You can install the speaker on the wall or ceiling.
Pros:
Budget-friendly
The speaker has a power output of a total of 500 Watts
Easy to install
Cons:
Users might experience a little distortion
With an impressive design, Monoprince 3-way fiber speakers are one of the best ultra-thin wall-mounted speakers. They are equipped with silk dome tweeters that provide clean, clear sound and powerful bass. These wall-mounted speakers are also equipped with cone-shaped woofers to provide a distortion-free music experience. A center channel is also available in this particular series. With a nominal impedance of 8 ohms, it can prove to be an ideal choice for home theater speakers.
Pros:
Color options to customize the speaker according to your ceiling or wall
Lightweight
Budget-friendly
Cons:
Cannot be connected through Bluetooth
The JBL speakers' tweeter is made of titanium laminate, emitting high-frequency and high-quality sound. It comes with dog-ear brackets for easy installation and surrounded by rubber to ensure durability and strong bass for a movie-like experience at home. The speaker has the best EOS (oval oblate) with an output power of 80 watts, ensuring that distortion-free sound is distributed smoothly and evenly in the room.
Pros:
Blends easily into the home decor
Lightweight and easy to install
Distortion -free music experience
Cons:
You might need an amplifier
Yamaha two-way in-wall speakers are suitable for left, right, or center channels, with an input power of 130 watts. The slim wall-mounted speaker is equipped with a soft dome tweeter, which measures one inch in size and has a paintable frame and grille. Best used as a center speaker, this product has rich sound quality. It also has magnetic shielding making it more user-friendly.
Pros:
Lightweight
Customizable according to your home décor
Easy to install anywhere
Modern, minimalistic design
Cons:
Mounting on the wall can be tricky
The KEF speaker has an aluminum tweeter, which can be easily mounted to the wall or placed directly on its stand for easy movement. The product comes with a novel double-layer bass, which eliminates distortion and brings a smooth music experience. It is a speaker with a center channel, which sounds great and adds to the beauty of your home.
Pros:
Slim profile which easily blends into the home décor
Adds to the decor
Affordable
Easy to use
Cons:
Might need woofers
Cannot be plugged into a power outlet
Herdio's wireless speakers are easy to install and have a rubber edge that helps improve sound clarity and extend the product's shelf life. It has a built-in Bluetooth technology that can easily connect and microphone paging to control the audio system. Perfect to add to your home decor, this product can also be connected via USB and has a strong and impactful bass. This product can be considered as one of the best high-end products among wall speakers.
Pros:
Budget-friendly
Easy connectivity
Strong bass
Built-in Bluetooth
Cons:
You might need to connect it to an amplifier for better sound effect
Installation can be tricky
The Rockville speaker has a nominal impedance of 8 ohms, a frequency response of 100 Hz – 20 kHz, and a 5.25-inch paper cone woofer. The white body has a shielded grill to provide additional protection against damage and dust and is easy to hang on the wall. It has a bracket molded into the speaker, and it also has a 0.5-inch dome tweeter to the original high pitch.
Pros:
Wires can be hidden easily with the given wire terminals
Lightweight
Modern, stylish design that adds to the decor
Cons:
Audio may be a bit distorted
How To Choose The Right On-Wall Speakers?
There are many different speakers on the market, and choosing the best on-wall speaker can be a tedious task. How do you choose the right speakers? Here are a few things to consider.
1. Type of speakers:
Center Speakers: If you have a multi-channel system, the center channel speaker will become an integral part. They are placed in the center of the system when processing audio conversations.
Soundbars: They are an alternative to small rooms and have a space-saving design. They are light and portable. The latest soundbars have Dolby Atmos technology.
Subwoofers: The subwoofer is designed to provide bottom-end, and low-pitched audio, commonly called bass. There are many kinds of them. You can choose one according to usage and room size.
In-wall speakers: They use a space-saving design that can add beauty to the room without disturbing your home decoration.
Bookshelf speakers: As the name suggests, they can be placed on a bookshelf or mounted on a wall. They are compact and can also be used as front speakers in smaller rooms.
2. Single or a mix and match speaker:
Experts usually recommend sticking to a single speaker brand to ensure a better dynamic range and sensitivity ratings. When buying a subwoofer, you can choose other brands, but make sure that the rest of the speaker should belong to the same brand.
Speakers of the same brand can work seamlessly as a unit and can enhance your music experience. This ensures that you don't have to spend extra to understand the complexity of other brands.
3. A/V delivery:
This can be easily found whether it is on the model of the receiver or the back of the receiver. The first number indicates the number of outputs from the speakers, and the second number indicates the number of outputs from the subwoofer. For example, 5.1 A/V has five speaker outputs and one subwoofer output.
4. Usage:
If you are a loyal music fan, you must invest in high-end speakers with good bass, and if you want to watch movies, invest in a high-quality home theatre system.
5. Your budget:
Budget plays a crucial role in selecting speakers. Do you want to buy only one speaker, or do you want to buy everything from scratch? Just remember your needs, and then search for a speaker within your budget. Compare prices and then choose the right one.
After ticking all the boxes on the list, you must also ensure that the accessories are installed correctly.
Always use the correct wires for approved in-wall speakers.
Use prefabricated brackets because they are very stable and ensure that they are firmly installed on the wall speakers.
Ensure proper placement of speakers to enhance the music experience.
You can also get a volume controller or remote control to control the speakers better.
We hope that the above information is sufficient to give you insight into various speakers. It is best to stick to a single brand if you are buying multiple speakers, as they work well and synchronize with each other. Whether you are on a tight budget or ready to spend money, our list of the best wall speakers is sure to have something for you.

Recommended Articles:
The following two tabs change content below.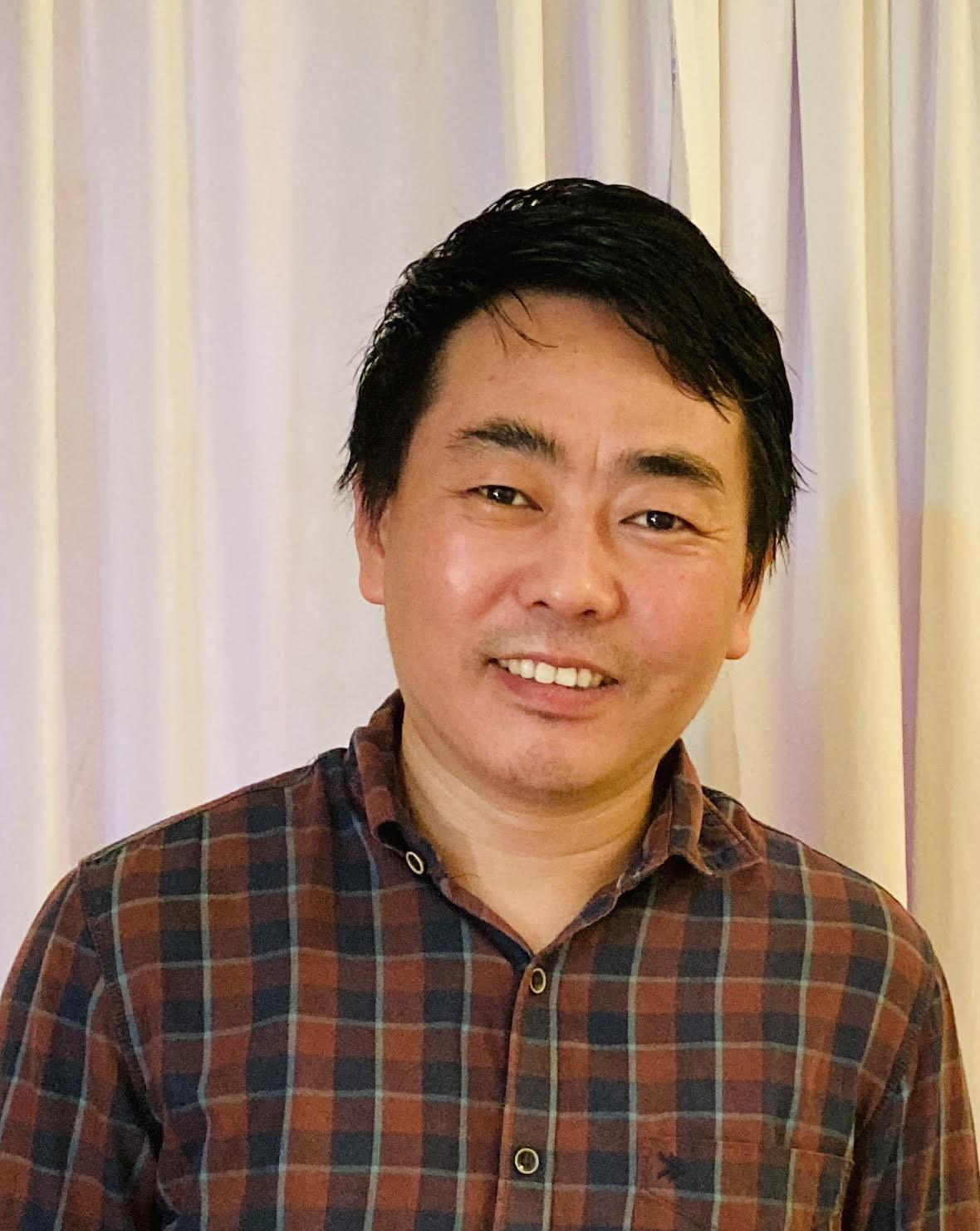 Wedetso Chirhah
Wedetso Chirhah holds a masters degree in English Literature. He had written content for more than 15 B2B websites and edited school books before joining MomJunction as an editor. Wedetso ensures the articles meet the highest editorial standards. He enjoys making content understandable and relatable to readers, and he is a big fan of the versatile em dash. He also...
more