Picture this. You overslept, and you're late for work. You hurriedly get ready, grab your keys, and rush towards the door to realize that you forgot to take your wallet. But when you start looking for your wallet, you can't find it. And you don't remember where you placed it last. Another instance is when your wallet is stolen, which is more frustrating. Imagine someone having access to your credit cards, keys, and other essential items – scary, isn't it?
We have all misplaced or lost our wallet at some point in our life! If you have been in this situation, it's high time you invested in a wallet tracker. These smart gadgets can be placed inside your wallet. They feature a built-in Bluetooth or GPS tracker that helps you locate your wallet quickly. Here is a list of the 11 best wallet trackers you should check out right away.
11 Best Wallet Trackers Of 2021
Considered as one of the best-selling Bluetooth trackers in the world, this Tile combo pack contains 2 slims and mates. Both slim and mate devices are ideal for use in your wallet. Compatible with Android devices and Apple iOS, these gadgets can help find your wallet if it is nearby. However, if your lost item is not within the Bluetooth range, you can still find it with the help of the Tile community. While mate comes with a hole so that it can be attached to a wallet with a hook, slim is extremely thin and can easily slide into your wallet. So, when you can't find your purse, use your phone to ring the gadget. It will continue to ring until you have found it. Aside from that, these gadgets feature a button, which, when double pressed, can ring your lost phone even when it's on silent.
Pros
Features 4 preset ringtones
Water-resistant
Comes with GPS tracker
Includes a non-replaceable battery that lasts for a year
Cons
The batteries are not replaceable.
Are you someone who loses their wallet often? If yes, then this CUBE tracker is the right choice for you. All it takes is 3 simple steps to help you track your lost item. Attach this tracking device to your wallet, ping the tracker using your phone to make it ring, and quickly locate the wallet. The Bluetooth feature will tell you whether you are near or far from the object. And if the object is not visible in the Bluetooth range (within 100 ft), the app will show you the last known location on the map. This tracker app claims to find an item even after 2 years. It is waterproof, comes with a replaceable battery, and can withstand sub-zero temperatures.
Pros
Includes extra battery
Each battery lasts for 1 year
Features a separation alarm
Use as a selfie remote for your phone camera
Helps you locate your phone when on silent
Con
You may need to update the app regularly
Esky RF Item Locator is a good option for people who don't want to use a smartphone and a Bluetooth tracker app. This set includes 1 transmitter and 6 receivers, all of which are color-coded. So when you lose your wallet, just press the designated color button on the remote, and the tracker will give out a loud beep (80 dB) and lead you to the lost wallet. This wireless item tracker can detect items within the range of 100 ft and is great for home use.
Pros
Features a red LED light
Includes 8 batteries
Comes with 6 key rings, loop tapes, and hooks
Helps you locate your phone when on silent
It can help you locate keys, mobile phones, pets, and more.
Cons
The sound may be too low.
This Innway Card is ultra-thin to be conveniently slid into your wallet or purse, but sturdy enough to last long. At 1.5 mm, this black card is as thin as a credit card. It helps you track your wallet when it's nearby, i.e., if it is within the 30-meter range. All while this device records the last seen time and location of your item right before the card disconnected from your phone. One of the best things about this device is that it features a rechargeable battery, which, when charged for 2 hours will last for up to 6 months.
Pros
Dunkproof
70 dB sound level
Helps you locate your phone
Doubles as a camera trigger to take selfies
Compatible with iOS and Android smartphones
Available in 3 other colors – red, green, and blue
Cons
May take a long time to set up the app
If you are someone who always forgets their wallet at home or in the car, then what you need is a Bluetooth-enabled device that alerts you when your wallet goes out of range. The Safedome app works on Android and iOS phones. Once downloaded and set up, your phone can be paired with the card. Heralded as one of the world's thinnest Bluetooth wallet trackers, this card measures 0.76 mm in width and can easily fit in your wallet or purse. The tracker app allows you to customize icons and alerts and can add up to 5 unique trackers. One of the most important features of this device is its GPS-like tracking system that enables you to see the last known location of your lost purse.
Pros
Water-resistant and durable
Provides Bluetooth 5 connectivity
Offers a range of up to 300 ft
Two-way tracking feature
Includes a non-replaceable battery that lasts for 12 months.
Cons
May not have audio alerts
The most common item that most of us tend to misplace quite frequently is our wallet. So, to help you quickly locate your wallet, especially on those frenzied mornings, we present to you Evershop Item Finder. This tracker has a smart anti-lost feature that immediately alerts you when you have lost your wallet or if it is out of the Bluetooth range. All you need to do is download the Nut app on your phone and pair the device with it. This app can also show the last seen time and location of your wallet on a map. The device features an LED light that helps you find your item in the dark. This tracker has other amazing features such as one-touch find, group sharing, lost and found network, and left phone alert. Plus, it has a maximum range of 165 ft outdoors and 66 ft indoors.
Pros
The battery lasts for up to 10 months
Has a built-in sound driver chip
Comes with a lanyard
Works with Apple iOS and Android devices
The beeping sound can go up to 90 dB
The tracker helps you locate your lost phone
Cons
Setting up the app might be a little complicated.
One of the best trackers for wallets, this one by Wopin, features an anti-lost alarm that will alert you with a beep sound if your wallet goes beyond the Bluetooth range of 165 ft outdoors and 115 ft indoors. In addition to that, it also records the last location where the tracker lost connection with your phone. By showing an approximate location, it helps streamline your search. This tracker can also be tagged to your keys, luggage, camera, and other valuable items. Lost your phone? Don't worry! Ring your phone using the tracker card to easily find it as it beeps loudly even when it's on vibration or silent mode. Finding your lost items can't get any simpler and quicker than this!
Pros
Compact and portable
Rechargeable battery
Includes a key ring and a USB cable
Works as a remote control for the phone camera
Compatible with iOS and Android smartphones
Cons
The app might be a little tricky to use initially.
With this tracker in your wallet, you will never have to worry about losing your wallet again. Not only is this device functional, but it's ultra-stylish, too. With the help of the reliable Nut app, this pebble-shaped tracker will stay in constant connection with your phone and will beep to let you know when the connection is lost (if it is beyond 50 meters). And when you are in a rush and can't find your purse, use the find-it mode to locate your item quickly. This tracker is tiny, easy to carry, and convenient to use. It comes with a replaceable battery that has a long life and will last between 8 and 10 months. This pack includes 2 trackers of different colors – white and green.
Pros
Has a group sharing feature
Two-way searching feature
Low-power Bluetooth
Features an indicator light
Works with Android and iOS systems
The app can record the last location of your lost item.
Cons
May not work once the battery is replaced
This modern-looking green wallet finder is known to have some great attributes. It is lightweight, Bluetooth-enabled, and is the perfect size to fit in your wallet easily. With the help of the app, you can conveniently track your wallet if you lose it. Also, with just the press of a button (on the tracker), you can locate your lost phone. This device also works as a key finder. What we like the most is that you don't need to buy a new one once this device stops working, as you would only have to replace the battery once a year.
Pros
Comes with an extra battery
Shows the last location of the lost item
Includes a strap and an adhesive tape
Compatible with iOS and Android devices
Cons
Innway Chip is considered to be one of the best trackers for wallets and for a good reason. With 2.5 mm thickness, this Chip is ultra-thin and can fit in or attach to your purse conveniently. Besides, this square-shaped tracker can also be stuck on remote controllers, passport covers, and power banks. It has a two-way finding feature, which means you can locate the tracker (if it is within 100 ft range) with the help of the app on your phone and find your phone using the Chip. It comes with a rechargeable battery that only takes 2 hours to recharge fully. Plus, it will alert you when your battery runs low.
Pros
Waterproof
A sound level of 70 dB
The battery lasts for 3 months
Records last seen location
Comes with an adhesive tape
Works with iOS and Android phones
Cons
The app may drain your phone's battery.
Get a set of this wallet tracker to save yourself the trouble of losing your wallet and other important items. All you have to do is download the app on your phone, connect the tracker via Bluetooth, and drop it in your purse or wallet. Whenever you misplace your wallet, you can easily find it with a single click only if it is within the Bluetooth range. It works up to a maximum distance of 164 ft outdoors and 114 ft indoors. The finder has an anti-lost function, which means it will begin to ring if it loses connection with your phone to remind you that you have forgotten your wallet. Likewise, the app can also show the last known time and location of the lost item. You can also use this device as a shutter button for your phone camera
Pros
Two-way tracking system
Comes with 2 replaceable batteries
The battery has 6 months standby time
The app works on Android and iOS phones
Cons
May give false alarms sometimes
Before you buy a wallet tracker for yourself, it's essential to go through some of these factors.
How Does A Wallet Tracker Work And How To Use It
A wallet tracker is a small device that can be attached to or slipped in your wallet. It helps you keep track of your wallet if you have misplaced or lost it. It primarily uses Bluetooth 4.0, a.k.a Bluetooth Low Energy (BLE) to connect to your smartphone. You need to download the accompanying app on your phone and link the finder to it.
So, when your wallet goes missing, you can use the app on your phone to locate it. The tracker will beep or ring loudly and sometimes even flash its LED light until you have found it.
Benefits Of Wallet Trackers
They are tiny and portable.
They have long battery life.
They are efficient for both indoor and outdoor use.
They are versatile as they can also be attached to your keys, backpacks, and TV remotes. Some of them can be tagged to your pet's collar.
They have a bi-directional function, which means you can use the phone to find the missing item and use the tracker to locate your phone.
How To Choose The Right Wallet Tracker
Type: Before you decide to buy a wallet tracker, you need to understand that there are 2 types of wallet finders:
Radio-controlled finder: This wallet finder comes with a transmitter and receiver. It uses radio signals to track your missing item.
Bluetooth-enabled finder: This uses Bluetooth technology to find your lost wallet.
Although the Bluetooth trackers are much more popular than the RF ones, the one you choose depends on your preference and convenience.
Design: If you are looking for a tracker for your wallet, you need something that can easily fit in it. That said, most wallet trackers are small and thin enough to be slid into your wallet.
Signal range: The signal range refers to the maximum distance your phone can detect the wallet tracker. The range may vary from 50 to 300 ft depending on the brand. Always opt for a tracker that provides a broad signal range strong enough to penetrate through walls, doors, and cushions. This will help you locate your wallet quickly.
Battery: Some wallet trackers make use of replaceable batteries while others use rechargeable batteries. Replacement batteries have a longer lifespan of at least 1 year. The rechargeable ones last for 3 to 4 months and can be recharged once the battery runs low. So, choose something that's convenient for you.
Volume and visual alerts: It's good to opt for a tracker that has a ring or beep that is loud enough to be heard across rooms. Some of them also come with alerts that are noticeable in constrained or dark places.
Additional features: There are a few other extra features that you could look out for when purchasing a tracker. Some of them can be used as a camera shutter for your phone camera, while others have a GPS-like feature that can show the last known location of your wallet (right before it got disconnected from your phone). Most of the wallet trackers have bi-directional functionality. Certain trackers also come with a feature that can alert you when your phone goes beyond the Bluetooth range.
Now, you don't have to stress yourself out every time your wallet goes missing. Get yourself one of these 11 wallet trackers, and you're set. Moreover, they have some fantastic features and functions; there is no reason why you should not buy one. Most of these wallet trackers also double as key finders and pet trackers. Have you found the ideal tracker for your wallet from this list? Or if you have any other suggestions, do let us know by leaving a comment below!
Recommended Articles:
The following two tabs change content below.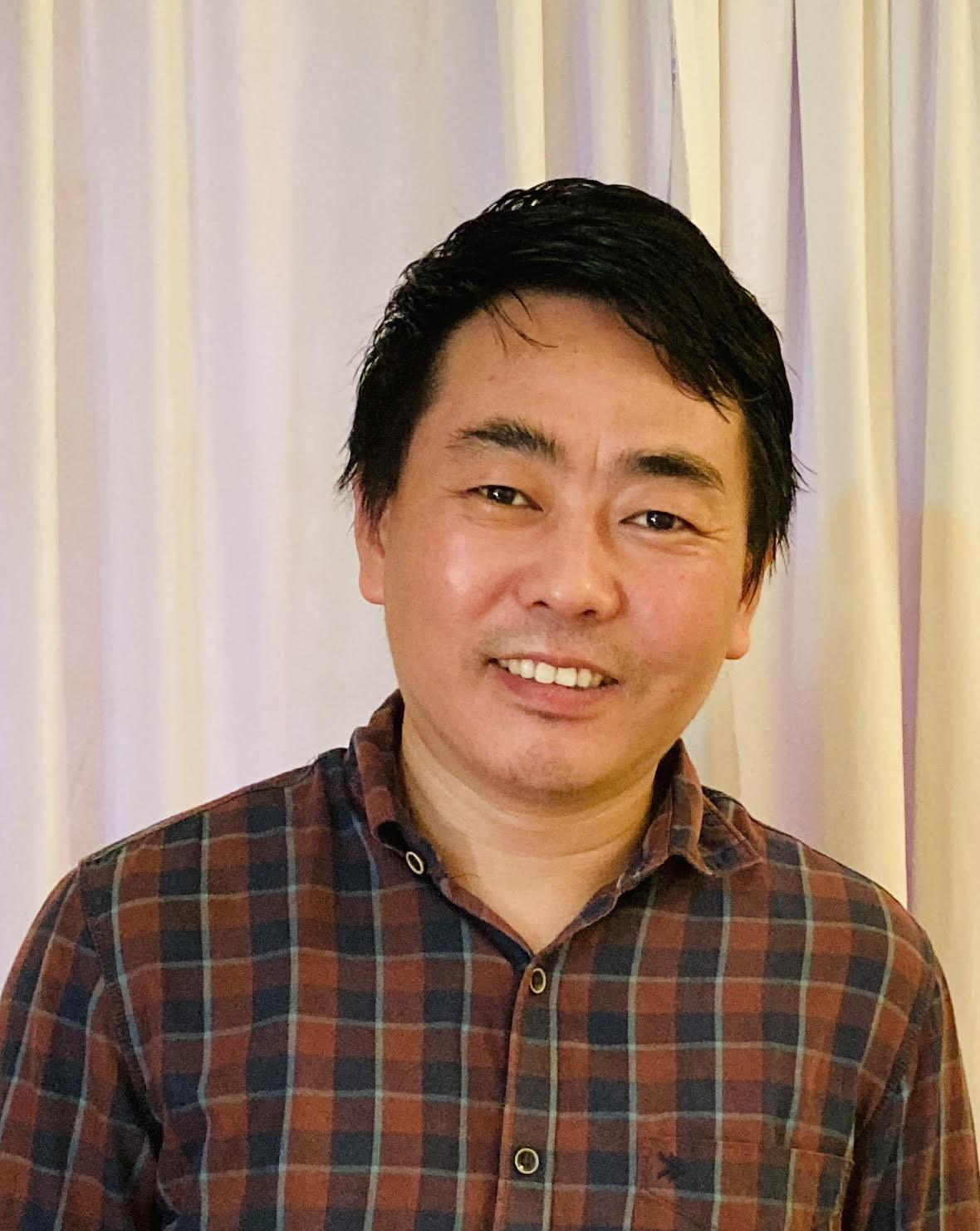 Wedetso Chirhah
Wedetso Chirhah holds a masters degree in English Literature. He had written content for more than 15 B2B websites and edited school books before joining MomJunction as an editor. Wedetso ensures the articles meet the highest editorial standards. He enjoys making content understandable and relatable to readers, and he is a big fan of the versatile em dash. He also...
more