Some of us can't get enough of Mother Nature, can we? Especially when it means getting soaked to the bone, feeling the fresh waves of the ocean splash over our face, or deep-sea diving to marvel at the wonders of what lies beneath. However, when we're trying out these activities or packing things for a day at the beach, there's one thing we miss out on.
If you spend most of your time in the water, you should get yourself a pair of water socks. It keeps your feet warm even when in the water and provides comfort and a little extra insulation. Why don't you take a look at this list of the best water socks and find one that suits you the most?

Top Products From Our List
11 Best Water Socks Of 2021

Whether it is a new wave to cruise through, a new aquatic species to chance upon, or a thrilling water sport that gets our adrenaline pumping, these watersport socks will be the best water socks. It is made with a 4-way stretch material that offers a snug and comfortable fit. These 3 mm neoprene socks also keep your feet warm by trapping a layer of insulation.
Pros
Super stretchable
Non-slip grip
Blindstitched seams
Conserves body heat
Dotted anti-slip sole
Cons
The socks have a pungent smell that lingers.
It may not be 100% neoprene.

Wearing the right water socks for swimming or other activities like scuba diving and snorkeling can make a mountain of difference, and your agility. If you like to keep your feet covered over the ankles, you should look at this pair of hi-top 2 mm neoprene for that extra level of protection. They are specially designed to prevent abrasion and keep your feet warm.
Pros
4-way stretch design
Suitable for sand and concrete floors
Excellent grip with traction sole
Available in ankle-length design
The seams are glued and sewn.
Cons
Some may find it too bulky to fit inside fins.

Don't you just hate it when the soles of your feet prune up, and you have to run from the sand to the water to keep your feet from burning? If you get yourself a pair of these high-quality water socks, you'll never face those problems again. This water sock is designed and tested in the USA and offers excellent traction with its dotted sole. It is made of petroleum-free, X-Foam neoprene, making it eco-friendly.
Pros
Extremely stretchable from toe to ankle
Keeps your feet warm
Attractive design and pattern
3 mm neoprene socks
Cons
It may not offer a good fit for people with narrow ankles.

If you've ever been to a rocky beach, we are sure that you've experienced a cut or two in your feet. If this has soured your beach experience, perhaps this pair of water socks will change your mind. It is a hi-top water sock that's designed to stay on. It comes with an adjustable strap around the ankles to provide the fit of your desire and reduces the chances of sand seeping in. These socks are so comfortable, you'll forget that you're wearing them, even when treading on asphalt or slippery and rocky paths.
Pros
Unisex design
Keeps your feet insulated
Flexible soles for great traction
Glued and stitched for extra durability
Available in a variety of colors
Cons
Some may find the inner seams rather bulky.

Have you ever enjoyed a great day at the beach trying out different sorts of water activities, only to come home and realize you have blisters and insect bites all over your feet? If you are nodding your head, these are arguably the best water socks you can get your hands on. It is designed like full-length socks and offers the same level of comfort. To prevent water, sand, and other such particles from getting into it, these socks come with an adjustable strap and an elastic loop.
Pros
3 mm neoprene socks
Anti-slip sole with rubber printing
Abrasion and tear-resistant
Glued and blind-stitched seams
Available in 5 mm thickness
Cons
May not be suitable to be worn on heated surfaces such as heated floors etc.

Have you ever wished that someone, somewhere would invent socks that you could wear while you're snorkeling? It looks like your prayers have been answered. These water socks are designed to fit comfortably inside your fins without feeling bulky or chafing your feet.
Pros
Quick-drying material
Long-lasting fabric
Stretchable synthetic fiber
Ideal for people with sensitive feet
Cons
They are not made of neoprene material.

If you are looking for fin socks that offer superb traction and a snug fit, you should divert your attention to this one. You can choose between two options— high or low-cut styles, depending on your preference. It is made with premium quality Lycra and is a great choice for snorkeling, beach sports, and other water adventure sports.
Pros
Adjustable Velcro strap for the ankles
Lightweight
Rubber grip pattern on the soles
Can withstand extreme temperatures
Flat lock stitching
Cons
Some may find the material too thin.

Whether you are setting out for a kayaking trip with your family, snorkeling with your best buds, or spending the day at the beach, these water socks provide excellent protection. These 3 mm socks are made of high-quality materials that dry fast and offer a skin-like feeling. The adjustable buckle in the ankles makes it easy for the wearer to find the most comfortable fit. These socks also keep your feet warm.
Pros
Anti-slip, adhesive material on the soles
Wear-proof
Suitable for walking on gravel and bumpy surfaces
Thick material
Cons
Some may find the Velcro strap too thick to fit inside their wetsuits.
They are not water-resistant.

Give your feet happy days and wave goodbye to painful cuts and bruises with the help of these beach water socks. It protects your feet from pointy rocks, sharp objects, and jellyfish stings. Although these neoprene socks are thick, it's comfortable to be worn throughout the day. These thermal socks keep your feet insulated, and the soles are equipped with a reinforced rubber grip. It also features elastic ankle straps, which helps keep the sand out or other such particles out.
Pros
Silicone friction non-slip sole
Fading and wrinkle-resistant
Abrasion-resistant
Tear-resistant
Doesn't shrink
Cons
The sizing may not be accurate.

Designed to fit like a glove inside full-foot fins, these ankle-length wonders aren't bulky and offer a warm and pleasant experience while being in the water. Ideal for activities like diving and snorkeling, these neoprene socks also come with an anti-slip bottom.
Pros
Soft material
Ergonomically-shaped for maximum comfort
2 mm neoprene socks
Cons
They drain slowly.
It doesn't feature adjustable ankle straps.

These socks are the epitome of construction and keep your feet well-protected while also offering a superior fit. Made with 3 mm high-quality neoprene, it adds warmth to your feet and protects them underwater. The seams are glued and blind stitched for better thermal insulation.
Pros
Hexagon anti-slip pattern on soles
150% stretchable
Excellent shape recovery
Textured construction
Cons
It may not offer the best fit for people with wide feet.
Let's look at a few pointers, which may help you choose the best water socks.
How To Choose The Right Water Socks
Material
It is important to look for a material that doesn't retain too much water as it may not keep your feet insulated and put your health at risk. Materials like neoprene and latex are considered to be the most favored ones as they are durable, lightweight, and quick-drying.
Sole
Water socks are designed for a host of water activities are sports like snorkeling, swimming, scuba diving, and kayaking, among others. All these activities will require you to tread on uneven and bumpy surfaces that may also be slippery and cause cuts and bruises. Look for thick non-slip soles that are textured, rubberized, and offer good traction.
Ventilation
Try to get your hands on water socks that offer good water-resistant and dry quickly. They should provide a snug fit, but shouldn't be too tight to the point of chafing your feet. A mesh-design keeps your feet well-ventilated and also helps your feet dry faster after you remove the socks.
Durability
The longevity of water socks also depends highly on the wearer. If you purchase socks designed only for swimming and a casual stroll on the beach, don't expect it to survive for too long if you play something like beach volleyball or walk miles on pointy paths. Make sure you buy socks that are built for certain rigorous activities.
Frequently Asked Questions
What is the difference between water socks and water shoes?
Water socks are typically worn inside shoes or fins and are bound to get wet or waterlogged. Water shoes can be worn with or without socks for activities such as rafting or kayaking.
How should water socks fit?
Water socks should fit like your everyday socks. They should not be smaller than your feet as it will become too uncomfortable to move; neither should it be too loose as you may lose stability and traction.
How to clean water socks?
Use a mild liquid detergent to hand wash your water socks to increase its wearability.
Now that we've looked at the top 11 best water socks and how you can choose the right one, are you ready to go on some amazing adventures? If you've never tried water socks before, now is a great time to buy one for yourself and experience a world of difference.
Recommended Articles: 
The following two tabs change content below.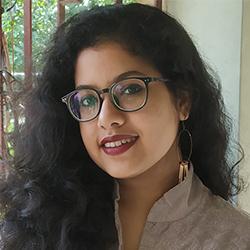 Poulami Nag
Poulami Nag is a writer and associate editor at MomJunction. She did her MA in English from Miranda House, University of Delhi and has qualified UGC-NET. Her journey as a content writer began in 2017 and since then she has garnered diverse interests along the way. Her knowledge of literature and language has given her an eye for detail and...
more