A toilet seal is a reliable product to keep your toilet dry and clean. The seal helps ensure the water tightness between the toilet and the drain. These seals are cleaner and robust than wax seals. Therefore, it has become a popular choice for homeowners who carry out maintenance works independently. These seals are also an ideal choice for professional plumbers.
The waxless toilet seal hinges the flange to the toilet fixture and ensures the water does not leak, thereby preventing the growth of molds, bacteria, and mildew. We have listed the five best waxless toilet seals for you to carry out plumbing work without professional help.
5 Best Waxless Toilet Seals

If you are looking for a high-quality toilet seal, Fluidmaster toilet gasket is the right choice to repair old wax toilets. Unlike traditional wax gaskets, Fluidmaster can be repositioned during placement, and plunging will not cause any leakage. It reduces repair time and does not use wax to achieve odor-tight, watertight, and gas-tight sealing. This toilet seal can work well on all surfaces and fit any flange, drainpipe, or toilet. The toilet gasket includes durable brass bolts and hardware with a ten-year warranty.
Danco's toilet wax ring is a rubber gasket that can perfectly seal any drain pipe or flange. Besides, the rubber gasket maintains a tight seal, preventing harmful sewage gases from leaking into your space. The hidden wax rings ensure that the installation is trouble-free, and the seal will be three times stronger than conventional wax seals.
Korky WaxFree seal kit is a cleaner solution that creates a tight seal between the toilet and the floor. You can install it below the floor, above the floor, or at the surface level. The installation is straightforward and quick. You can reposition it during installation. Korky toilet wax-free seal is known for its chemical resistance and is made of long-lasting Chlorazone. The red rubber resists the growth of bacteria, hard water, chlorine, and well water.
Plumbcraft waxless gasket kit has a durable and dependable design that fits any toilet, flange, and drainpipe. The versatility of Plumbcraft makes the installation process easy. All necessary accessories are included in the waxless gasket kit. Do not worry if the toilet setting doesn't fit at one go because compared to traditional wax rings, a waxless gasket kit allows multiple attempts. The unique universal design allows it to be placed under or above the floor.
This toilet seat gasket is made of thermoplastic rubber, thus not prone to cracks or breakage. You can easily remove or reposition your toilet many times without replacing the seal. Aqualoq Masterseal Gasket offers watertight and airtight seals. It is faster and reliable than wax or sponge seals. The gasket toilet seal creates a cover under your toilet, above your toilet, and on the surface. The seal prevents leaks that are hazardous to your health and avoids mold and mildew growth.
Things To Consider When Choosing A Toilet Seal
Consider the following parameters to ensure that you choose the best toilet seal.
Ease of installation: If you are doing the installation for the first time, make sure the product comes with a clear installation manual. Some kits include all the relevant installation material because you will not have to buy items separately.
Durability: Make sure the toilet gasket is durable to prevent leakages. Choose a rubber seal because they last longer and don't get ruined by chemicals while cleaning.
Size: There are many sizes of wax-free seals. Therefore, when purchasing, ensure that the seal fits your bathroom perfectly and easy to install.
The most incredible thing about waxless toilet seals is that they are durable and not messy. However, be cautious when purchasing toilet seals because some have low-quality. The five best waxless toilet seals on our list are high–quality, affordable, and easy to install.
Recommended Articles:
The following two tabs change content below.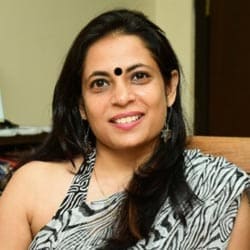 Priti Bose
Priti Bose is a poet, songwriter and blog writer. She did her masters in English, Public Relations and Advertising. Her creative skills and hunger for details make her do in-depth research on the topics she covers. For MomJunction, she writes on product analysis and reviews, especially for kids' products, toys and gifts. Before her association with MomJunction, Priti worked in the...
more