If you can't get enough of delicious whip cream but want to limit your trips to the store, getting the best whip cream charger is an easy solution. A steel-based cartridge containing nitrous oxide or N20, a whip cream charger can be used as a whipping agent in cream dispensers to create beautiful, picturesque swirls that make everything look more delectable.
The charger's opening has a foil that needs to be broken, releasing gas. This gas increases the density of cream, giving you thicker and richer textures along with enhanced taste. We've compiled a list of high-quality chargers compatible with most cream dispensers. So read our reviews and pick the best one for you!
Top Products From Our List
11 Best Whip Cream Chargers
Produced using the latest filtration technology and made from steel, the Ultra-Purewhip cream charger is known for its purity. Available in a pack of 10, 24, and 50, these eight-gram whipped cream chargers are filled with nitrous oxide from a Belgian pharmaceutical manufacturer known for their superior quality. The cartridges are sealed and protected with high build paint. They are compatible with all standard whip cream makers.
The top-quality brand made exclusively in Europe, Special Blue uses the highest food-grade nitrous oxide. This whip cream charger is constructed with durable blue medical-grade stainless steel. The pack contains 50 non-refillable cream chargers, with each bottle containing 8.5 grams of super-charged pure nitrous oxide. Compatible with most standard whip cream makers and long shelf life, these products exceed US and European certification standards.
The charger is designed to give quality and taste to your whipped cream creation. It is a pack of 50 chargers made of 100%recyclable steel and contains nitrous oxide. They are designed exclusively for iSi cream whippers. The containers are leak-proof and have no expiry date.
The professional aluminum whipped cream chargers are triple-filtered for safety and taste. One cartridge can charge up to one pint of cream. The full pack includes six boxes of 50 chargers, with each disposable container having eight grams of nitrous oxide. They are compatible with most standard whip cream makers.
Designed from 100% recyclable steel, Whip-It offers two packs of 50 disposable chargers each. The color of the cartridges may vary in different packs. Each charger is filled with eight grams of medical-grade nitrous oxide that can charge up to one pint of cream. It is compatible with any brand cream whipper available in the market.
The pack has 24 chargers designed specifically for professional use. The Chef-Master whipped cream chargers are compatible with only chef-master dispensers. They are easy to operate, and each charger contains eight grams of medical-grade nitrous oxide. Use the cartridges according to the directions given in the box for better results.
The cartridges are sealed and coated with high-build paint for superior quality and protection. Xtra Whip is produced by an Austrian company using high-quality filtration technology for explicit purity. Each charger contains eight grams of 100% pure nitrous oxide. This gas is produced by a Belgian pharmaceutical manufacturer, known for its superior quality. The chargers are compatible with all standard whip cream makers.
Experience a refreshing mint flavor with this whipped cream charger. The Blue Flag carton contains 100 cartridges made of 100% recyclable stainless steel. Each cartridge has eight-gram nitrous oxide that does not leave any oily substance or peculiar odor to your whipped cream. These chargers use proprietary cap systems to ensure no-leakage during the shelf life of cartridges. They are compatible with all whipped cream dispensers.
The Fryoilsaver chef-master chargers are professional-grade whipped cream chargers available in value packs of 24, 48, 96, and 600 chargers. One nitrous oxide cream charger uses one cartridge per pint. You can quickly recharge your whipped cream dispenser with a chef-master whipped cream cartridge. Each charger is designed from food-safe stainless steel, and it is compatible with all brands of dispensers. The red nitrous oxide chargers are made in Europe.
The Foma Gas whipped cream chargers are made from food-grade, triple filtered eight grams nitrous oxide. They are a pack of 50 disposable, non-refillable whip cream chargers. The chargers do not give any metal fragrance or oily substance and provide a nicely whipped heavy cream. They are of standard size and are compatible with all whip cream makers.
With the highest-quality nitrous oxide, Medcos Supreme chargers are the perfect accessories for any kitchen. They are made from quality-grade material and coated with zinc for a shinier look. The cartridge is easily disposable and contains eight grams of pure nitrous oxide compatible with all standard eight-gram whip cream makers.
How To Choose The Right Whip Cream Charger?
Here are a few pointers to decide while buying a whip cream charger.
Durability: The body should preferably be made of durable steel or aluminum as the chargers contain nitrous oxide. Consider buying the chargers certified for quality assurance.
Quality: The nitrogen oxide used should be of superior quality, preferably from a pharmaceutical company, and safe to use. Cartridges should be appropriately sealed for superior protection.
Volume: An eight-gram nitrogen oxide whipped cream charger is sufficient for kitchens and restaurants. For commercial use, there are regulated tank systems for filling.
Brand: A good brand will always boast of good quality. Choose a reputed brand after reviewing its pros and cons.
Whipped cream chargers are a convenient source of nitrous oxide gas to enhance the consistency of the cream. Most chargers are non-refillable, while some steel-based cartridges are recyclable. These chargers are intended for occasional use in kitchens and restaurants.
Recommended Articles: 
The following two tabs change content below.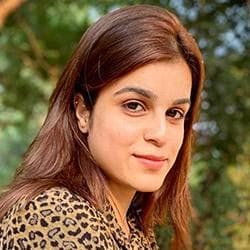 Sakshi John
Sakshi did her graduation in Journalism from the Madras Christian College, Chennai, before starting her career as a freelance writer. She is into blog writing and for MomJunction, she covers various topics, including products to buy for your kitchen, furniture, and other home requirements. Previously, she interned as a content writer in a cyber security firm. As a content writer, Sakshi...
more