Working in the kitchen may be difficult if it is not well lit. So, here's our list of the best wireless under-cabinet lighting to help you choose. These lights are ideal for usage at night when there's less illumination, and the kitchen doesn't receive enough sunlight. Wireless lighting is convenient since you wouldn't have to deal with the fuss of wires running in the walls. It allows you to light up the corners of your kitchen without hassle.
Easy to install and use, these lights come in handy to help you clean the kitchen thoroughly. Getting your kitchen's light fixtures sorted should be a priority, and our list of various under-cabinet lights can help you choose the right one. With different features and designs, you can take a look at our list to learn more.
11 Best Wireless Under Cabinet Lightings In 2021

By emitting a 3000 K warm white glow, these LED puck lights from Brilliant Evolution will make your kitchen feel alive. These wireless LED lights have multiple lighting modes that can be controlled with the help of the remote control. If the brightness levels are too dim or bright, it can be adjusted manually using the dimmer to the required intensity or by selecting one of the 2 preset modes (50% and 100%) on the remote. Claiming to run 4 times longer than other under cabinet battery lights, they have a battery life of up to 100 hours. Each of these LED pucks requires 3 AA batteries and the batteries are included in the package!
Features
Battery-operated
Optional auto turn-off timer available
Remote-controllable from up to 15 feet away
It has a maximum brightness level of 55 lumens.
You can control up to 12 light pucks with the same remote.
You would be lying if you said you never wanted motion sensor lights for your house. Well, here is your first step towards bringing some home. This rechargeable wireless LED under cabinet lighting from HausLichts has a motion sensor mode that will automatically turn on when it detects movement within the range of 10 feet or within a 120° area. It turns off automatically within 20 seconds when there is no motion detected. It is made from aluminum alloy, which is incredibly sturdy and durable enough to last a long time. Owing to its in-built magnets, it can stick to any ironwork surface, eliminating any requirement of drilling or screwing the lights to the wall.
Features
Easy-to-install
Good heat dissipation
1500 mAh battery with USB charging
3 modes — ON, OFF, and G mode (motion sensor mode)
Battery backup of up to 8 hours on "ON" mode
LED lifespan of up to 8000 hours
Built-in magnet to stick on iron surfaces.
Triggered by motion within the noticeable area.
Let there be light — pretty sure you have heard that one before but with the RXWLKJ Stick-on Anywhere LED Under Cabinet Lights, there can actually be plenty of light, a whole lot of it. It is easy to install owing to its in-built magnet, all you have to do is stick it on any ironwork surface in your kitchen. It has a super bright LED with a brightness level of 100 lumens. It has a pyroelectric infrared sensor mode that turns on the light automatically when you enter its noticeable area.
Features
LED lifespan of 5000 hours
Color temperature of 6500K
Rechargeable 850mAh polymer lithium battery
3 modes to choose from — ON, OFF, and G (motion sensor mode)
Detects motion within 10 feet or 120 degrees of its area.
Turns off within 20 seconds when no motion is detected.
Light indicator to show battery status.
Backed by the power of 84 LEDs, this wireless cabinet lighting from GONOTO can brighten up your kitchen space incredibly well. And, not just your kitchen, it can also be used in other places like closets, warehouses, and offices too. It also claims to have the best and the smartest motion sensor compared to other brands in the market. It can sense motion from as far as 15 feet away. It has a large capacitive battery of 2500 mAh, making it last for 6-12 hours before requiring a recharge. You can install the light in 2 ways — use 3M magnetic strips to stick it onto any ironwork surface or by hanging it to nail anchor points on the wall.
Features
USB charging
Brightness of up to 400 lumens
Motion sensors
Aluminum body
3 modes — ON, OFF, and Auto
2 easy installation methods
Light indicator for battery status
Made specifically to be used in kitchens and closets, this battery-operated cabinet light from Brilliant Evolution is less than just 1-inch thick, making it the perfect choice for cramped spaces that need additional lighting. It uses 3 AA batteries and boasts an excellent battery life of up to 100 hours. With just a gentle tap on the lens, you can turn the lights on or switch it off. It features super-bright 65-lumen LEDs and a 3000K warm white glow to light up small spaces and make them look beautiful at the same time. You can either use the 3M tapes or screw them onto the surface, both of which are provided in the package.
Features
Ultra-thin
One-switch operation
Easy-to-install
Battery-operated
Claims to run 4 times longer than other LEDs.
This pack of 6 LED wireless under cabinet lighting with remote from LEASTYLE is here to brighten up your life! They feature a beautiful diamond-shaped lens, making them suitable for modern-day decor. Since these lights are battery-operated, it becomes convenient to install them in places where a permanent power source is not available. You can adjust the light settings either with a remote control or by using the buttons on the lens. The LEDs have a maximum brightness level of 120 lumens and a color temperature of 4000K.
Features
2 control methods — remote and manual
Natural white light
Adjustable brightness
100 hours of runtime
Remote with a range of 21 feet
Doubles as an emergency lamp
Turns off automatically to the set timer.
From aesthetics to functionality, this combo of 6 under cabinet wireless LED lights will fit right in with your kitchen decor. The LEDs have a unique elliptical shape with a lightweight design. They come with a slider at the back, making them easy to install or dismount. They produce a soft and warm white light that is pleasing to the eyes. You can control the light settings either by using the buttons on the LEDs or by using the remote controls provided. They have a low energy and maintenance cost owing to their 1-watt power consumption. They use 3 AAA batteries and have a long-lasting battery life that can last for over 100 hours.
Features
Adjustable brightness
Soft and warm light
100-lumens of brightness power
Auto turn-off timer settings
Color temperature of 4000K
Your closets and kitchen counters receive the least amount of light in the room and a simple solution for that are these Lightbiz Wireless Motion Sensor LED Lights. This latest motion sensor light packs all the important features to match your lighting needs. It features an "Auto" mode that detects movement within 10 feet and turns on the lights automatically. It has a USB rechargeable battery with a battery capacity of 60 mAh. The battery can last up to 20 days on "Auto" mode and up to 24 hours on "ON" mode.
Features
Remote-controllable
Adjustable brightness
2 easy installation methods
Timer function to auto turn-off the light
Multi-purpose LED light
60 lumens brightness power
Color temperature of 6000K
Battery status indicator
Whether you want to create the perfect ambiance for your at-home romantic dinner, party, or study night, this pack of 12 LED wireless under counter lighting from SIXDEFLY offers 16 different colors that you can switch between to match your mood and ambiance. Between the 4 color preset modes and 3 light modes, you can change the feel of the room in seconds. All 12 lights can be controlled via the same remote control that comes in the package. It also has buttons on the lamp for manual control. Since it comes with 3M adhesive tapes, it makes the installation process a hassle-free experience.
Features
Compact and lightweight
4 brightness levels
Maximum brightness of 60 lumens
Color temperature of 4000K
Auto turn-off timer presets
Runs on 3 AAA batteries
Made from durable ABS material.
Let's talk about getting your money's worth, eh? With the Riccia Wireless Under Cabinet Lighting, you get a combo of 6 LED pucks, each of them emitting light of 16 different color variations. With its 50 lumens brightness power, no corners will be left in darkness. With 4 brightness preset modes, you can adjust the light intensity as needed. All the light modes and timer settings can be controlled via the 2 remote controls provided. It can last up to 8 hours at 100% brightness capacity between recharges. Do you still want to buy something else?
Features
Travel-friendly
4000 K natural soft white light
Adjustable brightness
AAA battery-operated
Optional auto-shutdown timer
Includes 3M stickers for easy installation.
The remote controls have a range of 21 feet.
From convenient installation to incredible illumination, these puck lights with remote control from HOLKPOILOT are a great addition to your kitchen. Combining premium quality with the latest style, these lights are designed with expert craftsmanship. With 80 lumens of brightness power, you can rest easy knowing that all the dark corners of the room will be well-lit. They have 4 brightness levels to set the appropriate light intensity. All of the light settings can be controlled by the remote control included in the package.
Features
Adjustable brightness
Manual and remote controllable
Auto turn-off timer
Runs on AA batteries
Easy-to-install
Multi-functional
There you go! That was our list of the 11 best wireless under cabinet lighting for your kitchen. We understand if you are confused about which one of these to buy, they are all amazing! Head on to our buying guide section for a few important points that will help you buy the one that suits your needs.
The Best Wireless Under Cabinet Lighting – A Buying Guide
Here are a few pointers that you should keep in mind while buying an under cabinet lighting:
The bulb type is the first thing that you need to check while buying an under cabinet lighting. The 2 most commonly used ones are incandescent and LEDs. We highly suggest choosing LEDs since they have a better lifespan compared to incandescent bulbs. They are also known for their low energy consumption, which could save you a lot of money.
Choosing the appropriate type of light depends on the decor and your personal preference. Between puck lights and strip lights, you need to choose the one that suits your decor. Puck lights are small and consume less space when installed, whereas strip lights are quite lengthy but have more light bulbs to generate more light, providing you a brighter environment.
Since all the products on our list are wireless, they are either using replaceable batteries or USB rechargeable batteries as a power source with both having their own advantages. Replaceable batteries last longer than rechargeable ones, but they also increase maintenance costs since you will have to constantly keep buying new ones. With replaceable batteries, you can immediately switch the batteries when the light runs out of juice whereas you will have to wait for the latter to charge, which could take up to 2 hours to charge completely.
Having a light that does not generate enough brightness is not going to do you any good. So, choosing a light with a good amount of brightness power is extremely important. If the maximum brightness is too much for your kitchen, you should also have the option to adjust it to match your needs.
The last thing you want to do is drill additional holes in your kitchen or closet to install lights, isn't it? To avoid that, you will have to choose a light with simple installation methods. All the products on this list have the option to be stuck on surfaces using 3M tapes. But if you are okay with some additional holes in your kitchen or closets, you can choose the lights that have anchor points to mount them onto places.
Motion sensors turn on the lights automatically when it detects movement in its noticeable range. This is an optional feature that you could benefit from having since it removes any manual intervention to turn on the lights.
Managing lights with remote control makes life so much easier since you will have the flexibility to change settings from an acceptable distance. Having a remote control also means that the light could have additional functionality options like different light modes and an auto turn-off timer.
Frequently Asked Questions
Q. How long does the LED under cabinet lights last?
A. It majorly depends on the battery capacity. Some of the wireless lights on our list can last up to 100 hours between recharges.
Q. How to install under cabinet LED lighting?
A. There are 2 methods — stick the lights using 3M tapes which most LEDs come with or mount them on anchor nails.
Whether you are constructing a new home or just remodeling your kitchen, having a good amount of lighting in the kitchen is extremely important and these amazing wireless under cabinet lighting systems will do just that. Easy-to-install and easy-to-use are the two words that go hand-in-hand with them, so what are you waiting for now? Pick the one you like and buy away!
Recommended Articles:
The following two tabs change content below.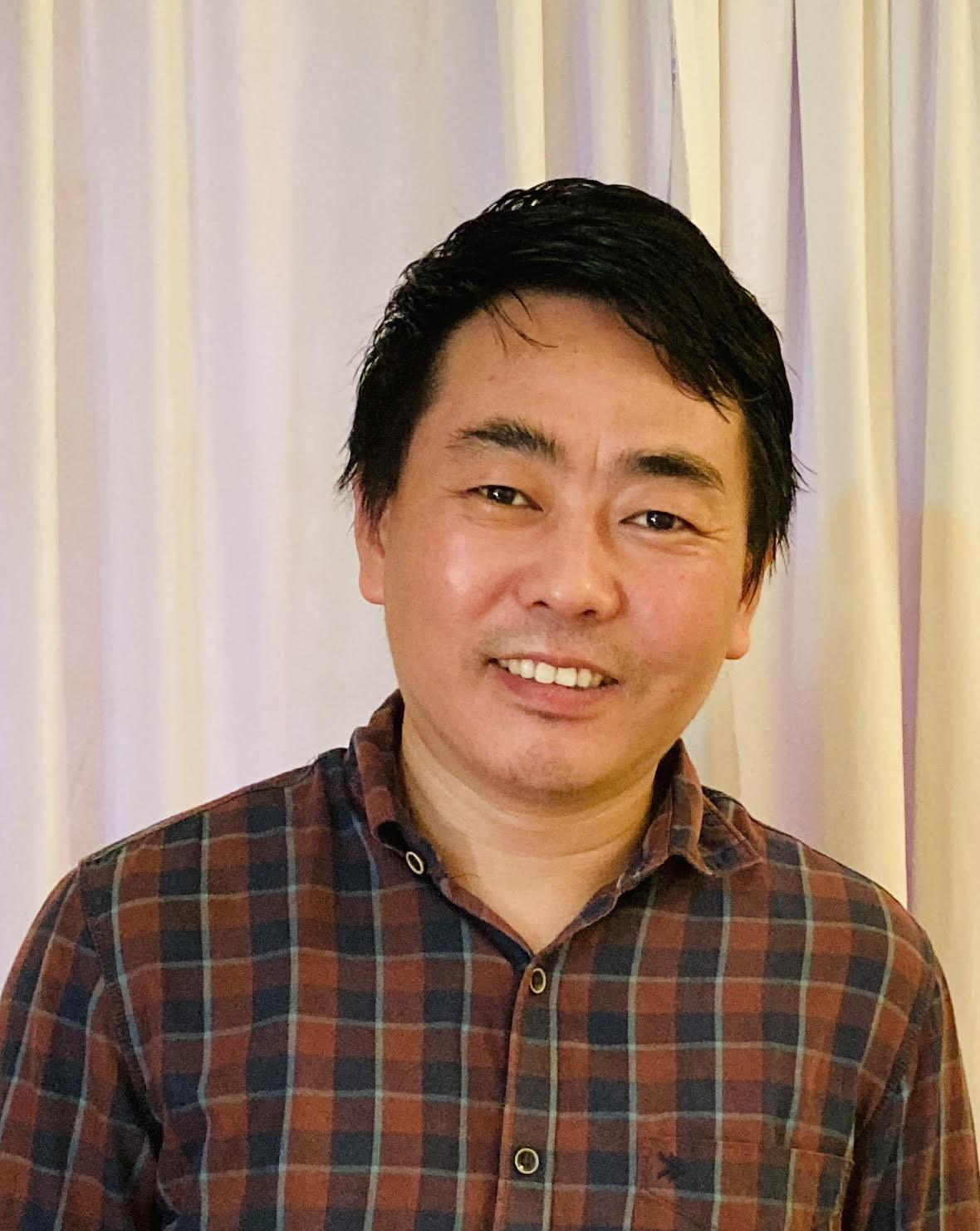 Wedetso Chirhah
Wedetso Chirhah holds a masters degree in English Literature. He had written content for more than 15 B2B websites and edited school books before joining MomJunction as an editor. Wedetso ensures the articles meet the highest editorial standards. He enjoys making content understandable and relatable to readers, and he is a big fan of the versatile em dash. He also...
more