The best wool blankets can keep you warm and cozy during the freezing winters. They are suitable for indoor and outdoor use as they are not heavy. If you plan to go camping with your friends or want to stay cozy while being indoors, we have got you covered with some wool blanket options here. These blankets are available in different colors and styles, so you might need some guidance if you buy one. However, they are comfortable and offer a good night's sleep. Here, we have a list of some top-rated blankets that you can consider buying. Pick the one that complements your bed while also offering warmth.
Top Products From Our List
13 Best Wool Blankets Of 2021
The olive drab blanket features a similar style to the one issued in the military. The cozy blanket is ideal for various outdoor activities such as hunting and camping trips. It is suitable for everyday use or even special outdoor activities as it provides warmth by trapping body heat.
Features
Safe to use around campfires as it is made of fire retardant material.
Crafted using 80% wool, making it softer and comfortable than other blankets.
The 7.5 ft long blanket measures 66″ x 90″.
It is a cozy and durable blanket.
This blanket from Arcturus is large enough to keep you and your friend warm during a football game, outdoor concert, or at a tailgate. You can get this  blanket in 3 different colors — Olive Green, Military Gray, and Navy Blue. This wool blanket is hemmed and loom-woven on all 4 sides. To extend the life of the woolen blanket, it is recommended to wash using a woolen detergent. Hand washing in cold water is recommended to minimize shedding, however, you can also machine wash separately on a delicate cycle.
Features
Made of 80% wool and 20% hypoallergenic synthetic fibers
The wool throw blanket measures 64″ x 88″.
It is machine washable.
Since wool is naturally fire retardant, the blanket isn't treated with any other flame retardant chemicals.
The blanket is triple washed during production.
Wool blankets are an essential travel gear during winters whether you are going hunting, fishing, or camping. The EKTOS Wool Blanket is one of the best wool blankets as it is made from 100% wool and is loom woven with finished edges on all sides. This blanket has a great warmth to weight ratio. It effectively regulates body temperature and can protect you from the cold even while wet.
Features
Free of additional fire retardant chemicals
Non-scratchy, odor-free, and soft
Machine-washable
They are static, fire-resistant, and naturally mildew.
With Pendleton's washable wool blanket, you will get to choose from a range of styles and designs. The wool blanket is available in 3 different sizes — King, Queen, and Twin. This machine-washable blanket is made in the USA with 100% virgin wool.
Features
Crafted with colorfast wool that won't fade, pill or shrink
The Queen size blanket measures 90″ x 96″.
It is available in solids, traditional geometric shapes, and plaids.
Next on our list of the best wool blankets is this great wool blanket from SE. What we love about this blanket is it can be used as a protective shield, ground cover, or even makeshift shelter. The 50% wool blanket is crafted with a combination of wool and synthetic fibers.
Features
Available in colors: gray and green.
Made of 50% wool and 50% poly-fiber
Weighs 2 lbs
It is machine washable.
The blanket measures 51" x 80" and is available in 3 other sizes.
The Premium Virgin Merino Wool Blanket is a great addition to your outdoor adventures. This high-quality and durable blanket is made of 80% merino sheep wool. The blanket is strengthened using polyester/nylon blend for added durability.
Features
Woven with twill weave to reduce wrinkling and soiling
The blanket measures 66″ x 90″ and weighs around 4 lbs.
The blanket is designed with a milled finish to make it dense.
The edges are double stitched in yarn whipstitch using thick poly/nylon thread on all sides.
Need not machine wash, spot cleaning and a good shake will do.
A heavyweight wool blanket will help you survive when the temperature really drops. This Heavy Weight Wool Blanket from Stansport weighs approximately 4 lbs and the natural water repellent properties of wool make it ideal for wet climates. The 55% wool blend blanket is large enough for camping and outdoor activities and measures 60″ X 80″.
Features
Made of 55% wool, 25% acrylic/nylon/viscose blend, and 20% polyester
Dry clean only
The blanket maintains heat retention even while wet.
The blanket can be wrapped around a sleeping bag for extra warmth.
If you are looking for extremely soft wool blankets, then you might want to take a look at this blanket from the Andean Collection. The Tan and Brown colored blanket is available in 3 different sizes to suit your different needs. Known for its luxurious soft fibers, the blanket is made of 50% merino and 50% alpaca wool. It can be cleaned with a damp cloth in case of minor soiling. But if you prefer to wash it, use a wool wash or mild soap-free of bleach or enzymes. The blanket can be hand washed or machine washed on a delicate cycle using cold water. It is also dry clean safe.
Features
Measures 72 x 88 inches and weighs 5.5 lbs
It is a tightly woven thick blanket.
The luxurious wool blanket is warm, soft, thick, and breathable.
Features double stitched polyester-reinforced binding for extra durability.
This adequately-sized lightweight blanket weighs around 3.25 lbs and can be used for camps, emergencies, or everyday use. A beautifully-crafted blanket, it features a solid gray color that will perfectly complement your bedding.
Features
Made of 70% wool and 30% synthetic material
Measures 62×80 inches
It is long-lasting and durable.
Has fire retardant properties
One of the best wool blankets, it features an embroidered cross with red stripes. The blanket is a great addition to your emergency kit or for daily use. The emergency blanket measures 60" x 80".
Features
Made of 20% nylon and 80%wool
Able to retain heat while wet
Ideal for indoor and outdoor use.
PuTian's Merino Wool Blanket is made using 100% Australian merino wool that is soft on the skin and naturally breathable. The blanket is available in 10 different colors. Since it is made of 100% natural wool, it is 100% biodegradable, 100% renewable, and fire-resistant. This large wool blanket has an excellent weight to warmth ratio.
Features
Crafted with Bio-Enzyme technology processing
Machine washable
Has OEKO-TEX certification
This washable wool blanket measures 36" x 68".
This tightly knitted wool blanket doesn't shed or pill.
The blanket has medium weight and is durable.
The Vestige line is inspired by military blankets that were given to soldiers. The wool blanket can be tightly rolled to store away in the trunk of your car or hung outside the survival backpack. The temperature regulation offered by the fabric will keep you warm during cold and wet climates. It is recommended to wash the blanket using a detergent that is specially formulated for wool garments.
Features
Made of 80% wool and 20% nylon/polyester
Fire-resistant and pest resistant fabric
Offers comfort, durability, and elasticity
Resistance to bacteria or mold makes it safe for people with allergies.
Next on our list of the best wool blankets is the Wool Throw Blanket from Spencer & Whitney. Made of natural wool, they are extremely durable and soft. The wool blanket features a solid color with tassels and is available in 3 other colors.
Features
Made of 100% merino wool
The soft wool blanket measures 130 x 180cm.
They are anti-static and offer good elasticity.
Before we wrap this post up, let us briefly take a look at the buying guide for the best wool blankets.
Benefits Of Wool Blankets
Wool blankets are generally made using the fleece of a lamb, sheep, alpacas, and other animals. Blankets made out of natural wool offer several benefits:
Wool blankets feature exceptional moisture-wicking property. The breathable fabric also allows air circulation while wicking away moisture and sweat.
Because of the moisture wicking ability of wool, bacteria does not grow on its surface.
Wool is fire-resistant and is safe to use around campfires and other activities.
Being an insulator, wool blankets trap the body heat inside to keep the user warm.
How To Choose The Right Wool Blankets
Here are a few things to take into consideration so that you can invest in the right wool blanket:
Design: Solid colors of gray and olive greens are always a classic. But if you want something a bit more vibrant, you can choose blankets with intricate patterns and designs to liven up your bedroom space.
Function: Are you looking for a wool blanket for daily use, outdoor activities such as camping, or to be tucked away in your emergency kit? If you are going for the latter, it's ideal to purchase a heavy-duty blanket rather than opting for a lightweight one.
Size: Size is another factor that must be considered as they come in different measurements. Make sure that the size meets your purpose whether you are going for a king or queen size blanket.
Frequently Asked Questions
How to wash a wool blanket?
It's important to read the washing instructions of a particular blanket to check if they can be machine washed. Wool blankets can be cleaned using a soft bristle brush or by giving it a good shake. Most blankets made of wool are recommended to be washed using a mild detergent or one that is specially made for wool fabrics. If you are opting for machine wash, make sure you wash it using cold water on a delicate cycle.
Wool blankets are an essential item for every household during cold winter months. They can be a great addition to outdoor activities such as fishing, boating, or camping. And that's not all. Wool blankets will keep you warm during sleep or if you wish to snuggle up with your significant other in the living room watching your favorite movie for a date night. We hope that with our carefully curated list of the 13 best wool blankets, you will be able to find a few that you love!
Recommended Articles:  
The following two tabs change content below.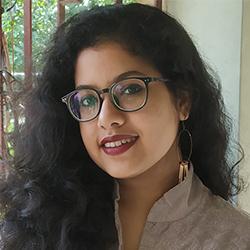 Poulami Nag
Poulami Nag is a writer and associate editor at MomJunction. She did her MA in English from Miranda House, University of Delhi and has qualified UGC-NET. Her journey as a content writer began in 2017 and since then she has garnered diverse interests along the way. Her knowledge of literature and language has given her an eye for detail and...
more