Although aging is inevitable, following a skincare routine can help prevent and treat aging signs. As we get older, the drop in elastin and collagen production makes our skin thinner and leads to the appearance of wrinkles.
Wrinkle creams are effective formulations to help repair and renew the skin, thereby reducing natural aging. The active ingredients in wrinkle creams improve the texture and tone of your skin and reduces wrinkles and fine lines on the skin.
Keep reading as we list the best anti-aging wrinkle creams to help control wrinkles.
17 Best Anti-Aging Wrinkle Creams

Control the appearance of wrinkles with this anti-wrinkle cream. The maximum strength retinol formula effectively brightens, lifts, and rejuvenates the skin. It is made from green tea extracts, charcoal, lavender, shea butter, aloe vera, jojoba oil, and other natural ingredients. This is a lightweight formulation that is gentle on sensitive skin.
The advanced collagen cream helps boost skin elasticity. This anti-wrinkle cream with hyaluronic acid and Vitamin C is a non-greasy formula that promises deep hydration and cell renewal. It also contains aloe vera, coconut, avocado,, vitamin E, and citric acid to deliver benefits to all skin types. The ingredients are non-GMO, organic, and gluten-free and help nourish, repair, and renew the epidermis. It also restores the natural water balance in the skin.
The Neutrogena face and neck cream with hyaluronic acid is a good wrinkle remover. You can get visibly younger-looking skin within a week using this moisturizing cream as it contains accelerated Retinol SA, hyaluronic acid, and glucose complex that reduce fine lines on the skin. The anti-aging formula plumps the facial skin with moisture by reducing deep wrinkles on the forehead and cheeks.
The Baebody all-in-one wrinkle face cream helps improve fine lines, wrinkles, hyperpigmentation, and discoloration. This anti-aging moisturizer is a dermatologically tested skincare product containing retinol that boosts the skin renewal process and removes old and dull skin cells. Include this anti-aging cream rich in tea tree oil, activated charcoal, and argan oil to your skincare routine for younger-looking skin.
Pamper your skin with this daily facial anti-aging cream that contains effective naturalingredients . This lightweight and creamy anti-aging product is rich in green tea, vitamin C, and vitamin B5. It, therefore, treats dark spots, improves skin texture, and reduces the appearance of wrinkles and fine lines.
Created for deep hydration, this wrinkle-removing cream with retinol promises improved production of elastin and collagen and doesnot clog pores. It has five bio-active ingredients that work in sync with your skin. The alcohol- and paraben-free combination helps smoothen the skin texture for a radiant complexion and is suitable for sensitive skin.
The globally recognized anti-aging cream is formulated using plant and marine actives. It is a gel-based age-defying crème backed with clinically proven results. Designed to increase hydration by up to 248% in one hour, this is a super moisturizing cream that hydrates your skin. It promises to to reducethe look of fine lines and wrinkles within two weeks and give you smooth and firm skin.
Revive your skin with this deep wrinkle night cream. The non-comedogenic formula is clinically proven to hydrate your skin and make it look youngerThis non-greasy RoC wrinkle cream is an excellent solution for deep wrinkles, dark circles, fine lines, and uneven tones and lifts and firms the skin.
The non-greasy and lightweight wrinkle cream has been professionally tested to treat deep and hard-to-combat wrinkles. It penetrates deep skin layers and hydrates the skin for an improved skin texture. The blend of niacinamide, pro-retinol, and amino peptides boost surface cell turnover for younger-looking skin. You can use it in the morning and at night to treat the affected areas with ease.
Suitable for different skin types, this hypoallergenicanti-aging cream is an effective solution for double chin and saggy neck. Get smooth neck an jaw with this cream rich in retinol, collagen, and nourishing oils. Designed to penetrate the skin quickly, it supports the natural cell renewal in men and women.
Keep your skin wrinkle-free and clear with the ClearLet Retinol Cream. It hydrates your skin and has great anti-aging properties. The cream rejuvenates your skin as it is packed with powerful ingredients that boost elastin production. It can effectively improve the complexion and minimize pigmentation, making your skin look refreshing and healthy. You can use this anti-wrinkle moisturizer to renew skin cells, improve skin texture, and reduce wrinkles and fine lines.
The cruelty-free and wrinkle-reducing cream is infused with natural ingredients to rejuvenate the skin around the eyes. Infused with stem cells and collagen, this retinol moisturizer helps hydrate, brighten, tighten, and lift your skin. The moisturizer is free of paraben and sulfate.
Created to provide deep hydration, this is one of the best products for treating wrinkles. Induced with aloe vera, hyaluronic acid, and vitamin E, this formulation reduces premature aging, crow's feet, fine lines, etc. This balanced retinol formulation promises long-lasting results and is ideal for all skin types.
Gentle on all skin types, this aloe vera anti-aging cream for the face and body contains organic ingredients that help hydrate the skin. The multipurpose skincare product is known to offer relief from sunburn, rosacea, and eczema. It effectively combats scaly and dry skin, soothes dry spots, and improves the overall skin texture.
The premium anti-wrinkle face cream is induced with natural moisturizing ingredients, such as argan oil, organic jojoba oil, and grapefruit extract to reduce fine lines, dark spots, and wrinkles. Rich in vitamin C, it adds life to damaged and dull-looking skin. Perfect for all skin types, this cream makes a complete solution for all aging signs.
Treat your wrinkled skin with this facial cream rich in vitamin C and hyaluronic acid. Designed to improve collagen production, it helps reduce wrinkles and fine lines. You can get younger-looking skin with this natural wrinkle formula ideal for dry and mature skin. It helps slow the aging signs and is suitable for men and women.
The Pond's brightening and lifting cream is formulated with retinol complex and vitamin B3 for better skin elasticity and reduced wrinkles. This is a complete anti-aging face moisturizer that hydrates the skin and lifts the skin around the eyes. Rejuvenate your skin with this night cream created using blur technology.
How To Choose The Right Wrinkle Cream?
Keep the following factors in mind to choose the best wrinkle cream.
Ingredients: A good and useful wrinkle cream should contain the right ingredients, including retinol, peptides, hyaluronic acid, alpha-hydroxy acids, and vitamin C.
Built-in sunscreen: Look for a product with built-in SPF for protection from UVA and UVB rays.
Moisturizing properties: Anti-aging creams with moisturizing properties make better choices as they offer the required hydration to the skin and help prevent the emergence of wrinkles.
Price: Anti-wrinkle creams are available in a wide price range, and therefore, pick one that suits your budget.
Frequently Asked Questions
1.At what age should I start using wrinkle cream?
Various internal and external factors regulate the emergence of wrinkles. The right time to begin using an anti-wrinkle cream is in the late 20s or early 30s.
2.How do you apply a wrinkle cream?
Take a pea-sized amount of wrinkle cream for your face. Dab one drop each on your nose, forehead, cheeks, and chin and massage it all over. Take a little extra cream in case the product has no retinol in it. Make sure that you apply the wrinkle cream only on clean skin and preferably after a serum.
Rejuvenate and lift your dull and wrinkled skin with the best wrinkle creams that promise reduced appearance of different aging signs. With the long list of anti-aging creams shared in this post, you can find a suitable anti-wrinkle cream for younger and healthier-looking skin.
Recommended Articles: 
The following two tabs change content below.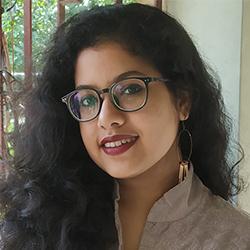 Poulami Nag
Poulami Nag is a writer and associate editor at MomJunction. She did her MA in English from Miranda House, University of Delhi and has qualified UGC-NET. Her journey as a content writer began in 2017 and since then she has garnered diverse interests along the way. Her knowledge of literature and language has given her an eye for detail and...
more