Wrist guards are essential protective gear that both beginners and professional skaters require. Unlike regular gloves, they have extra thickness and padding and are available in different styles and sizes. Your wrists and hands are protected from spraining, breaking, or fracturing with the best wrist guard while skating on steep terrains or during any arduous activity.
Read on as we list the best wrist guards and give you a few tips to select the right one for yourself.
11 Best Wrist Guards

The Triple Eight wrist guard is designed to withstand many falls. This protective gear supports the wrist and goes well with any Triple eight helmet or accessory. You may use it for skateboarding, snowboarding, and roller skating.
There are two styles for you to choose from: the Wrist saver I that has a butterfly strap design with three hook-and-loop straps for a customized fit, and the Wrist saver II with a slide-on and nylon mesh sleeve with a single hook-and-loop strap for easy on-and-off. It is available in small, medium, large, and junior sizes.
Features 
Four-way stretch nylon mesh provides a comfortable fit
High-density, impact-resistant, replaceable ABS splints on the front and back for support
Shock-absorbing EVA foam between support splints and wrist for cushioning
Stretchable mesh allows maximum breath ability and movement
Suitable for skateboarding at any level
Available as a pair
Comes with a 180-day limited warranty

The Dakine wrist guard is both low profile and sleek and is primarily designed for use under gloves. Pick one size larger for a good fit, and wear them when you go skateboarding, figure skating, or ice skating. It is available in six sizes, from extra small to double extra-large, and lasts longer when you use it with gloves.
Features 
100% Neoprene body offers durability
Adjustable hook-and-loop strap that easily fits on the wrist
20cm wide
Lightweight and protects your hand and wrist well
Stretchable and comfortable to use
Withstands falls and stretches
Comes in a pair
Hand-washable

This protective wrist guard is available in a wide range of colors that you may choose for yourself. It is made of gel-to-shell custom-molding technology that protects from wild pitches and bad hops. The quality construction adjusts rightly to the wrist, protecting against falls and crashes. It is suitable for any active lifestyle. The design features vivid patterns and dynamic colors for you to make a style statement.
Features 
100% Neoprene fabric construction
Contains a performance neoprene wrist sleeve and one custom-molding protective wrist shield
Starts as soft and flexible and transforms to hard and protective in minutes
Custom shield molds to the shape of the hands, making it an ideal fit
Hand-washable and air-dryable
Shield coverage measures 3(W)x4(L)in, and sleeve coverage measures five inches

Hillibilly is another renowned company known for making strong reliable gear. Its wrist guard gloves are unique as they fit over the hand like a glove. They are more comfortable than the strap fit and are suitable for roller sports. The gloves are made of goatskin leather, held by a double-stitched nylon thread, which makes them strong and durable.
Features 
Resistant to wear and tear, and lasts a long time
ABS palm splint will take the brunt of any impact
Provides premium comfort and protection
Covers half the length of the fingers for a convenient hold
Ideal for speedy rides and keeps the wrist protected
Comes in small and extra-large sizes

The 187 Killer Pads wrist guards are among the best and known for their modern construction. They are comfortable and durable, so you may enjoy longboarding. The guards are tough enough to handle the falls and help you stand up again with the same energy. The material and stitching make it durable. They are available in junior and extra-small sizes.
Features 
Angled design conforms well to the hands
Reinforced thumb hole and palm increase longevity
Ballistic nylon with industrial-weight stitching for durability
Extra thick splint protects the hand base
Padded interior offers extra comfort

Cthoper is a well-designed and stylish wrist guard you may consider. It protects your wrist, palm, and hands from injury and pain when skating, skateboarding, skiing, roller skating, snowboarding, and sports that demand intensive protection. They come in a pair to support both the left and right wrists. You may also wear them inside the snowboarding or skiing gloves.
Features 
High-quality EVA foam pad protects the hands from shocks and bruises
Thick splint on the palm and back of the hand protects the base from hard impacts
Four-way stretch breathable nylon mesh gives a snug fit
Lightweight and comfortable
Two adjustable hook-and-loop straps on the palm and wrist for flexibility and good movement
Available for palm breadth sizes of 2.36-2.95″(S), 2.95-3.54″ (M), and 3.54-3.94″(L)
Suitable for both men and women

Outdoor activities are one of the best ways to create precious memories with your children. If you are planning to go skating with the kids, you should buy the Simply Kids wrist guards for their protection. They are CPSIA (Consumer Product Safety Improvement Act) compliant and are made to look cool and comfortable. Moreover, they protect the child's growing bones during the vulnerable twists.
Features 
Twin splint construction offers excellent support for tender young bones
Thumb hole for extra flexibility
Innovative hook-and-loop straps for a secure fit
Hand-washable
Easy to get put on and take off

The Flexmeter wrist guards are protective for the wrist, arm, and shoulder. They are likely to absorb all the pain from falls and reduce the occurrence of wrist fractures. With physician-developed wrist protective technology, these doctor-recommended wrist protection guards are suitable for snowboarding, roller derby, and inline skating. They come in pairs and fit under gloves.
Features 
Made of 90% neoprene, 10% polyethylene (fabric), and polyamide (lining)
Adjustable slides with hook and loop straps
Ample padding on front and back
Palm protection using D3O technology
Dorsal thermoplastic splint made in Hytrel
Highly resistant to extreme temperatures
Comes with a one-year manufacturer warranty

Ideal for beginners, these soared wrist guards can be used for skating, skiing, snowboarding, and skateboarding to save your wrists. They are slightly flexible but solid enough to avoid bending of the wrist. They also protect hands, including the palm, back of the hand, and the wrist from strain and injuries. The straps are long and comfortable.
Features 
Ergonomic, flexible ABS plastic bones shell with special hole support points design
Two adjustable snug-fit nylon straps provide durability
Tough and stretchable lycra mesh fabric on both sides
Breathable and moisture-wicking mesh
Flexible and impact-resistant splint
Easy to wear and remove

The K2 Alexis wrist guard is designed for women and protects you from bumps and bruises when you hit the ground. It is likely to offer excellent protection during extreme sports, as the armor on both top and bottom conforms to the palm. It has a great wrap look with a fastener for a secure fit. This is suitable for snowboarding, skateboarding, skiing, and roller skating.
Features 
Made of heavy-duty plastic material
Adjustable elastic straps for a secure fit
Breathable mesh supports won't cause excess heat
Durable plastic caps shield against abrasion and impact

The Lalatech skating gloves could be one of the best wrist guards for skateboarding. You can also use them for skiing, snowboarding, hiking, camping, snow sports, and motocross. They only cover the palms and wrist, allowing a full range of thumb and finger movement. The plastic splint protection makes them tough.
Features 
Impact-resistant ABS plastic bone shells
Adjustable nylon strap on the palm and wrist for a secure fit
Good cushioning and protection
Thumbhole for added flexibility and easy access
Unique hollow design makes it breathable and comfortable to wear
Inner cushion pad absorbs sweat and provides added protection
Available in medium and large sizes
How To Choose The Right Wrist Guard?
Here are a few key features to consider if you are planning to get the best wrist guard.
Material: Consider buying a wrist guard made of a material that lasts long and is appropriate for the weather. If it is hot, you may have to go for lightweight and breathable material. For colder weather, thick materials are ideal as they provide more protection.
Flexibility and fit: You want a wrist guard that is comfortable to wear and flexible enough to exercise the muscles in the region. It should fit firmly and have straps for adjustment. Measure your palm size and choose a guard accordingly.
Style: There are different styles, including full-finger wrist guard, half-finger wrist guard, and fingerless guards. Choose the one that makes you feel comfortable and safe.
Durability: Wrist guards are usually super durable and are designed to withstand falls. They last longer if used correctly. Check the reviews to understand more about the durability.
Budget: If you are a professional skater, you may want to invest in quality wrist guards even if they are expensive. For your safety, invest in the best one that saves your money in the long run.
Wrist guards shield your hands from any injuries. They help reduce the pain from mischances when skating, skiing, or doing any other sports or exercises for your recreation. Taking some time to research will help you find a right wrist guard that adds to the sports equipment repertoire. Take a look at our list of the best wrist guards and the buying guide to purchase a  great-quality wrist guard.
The following two tabs change content below.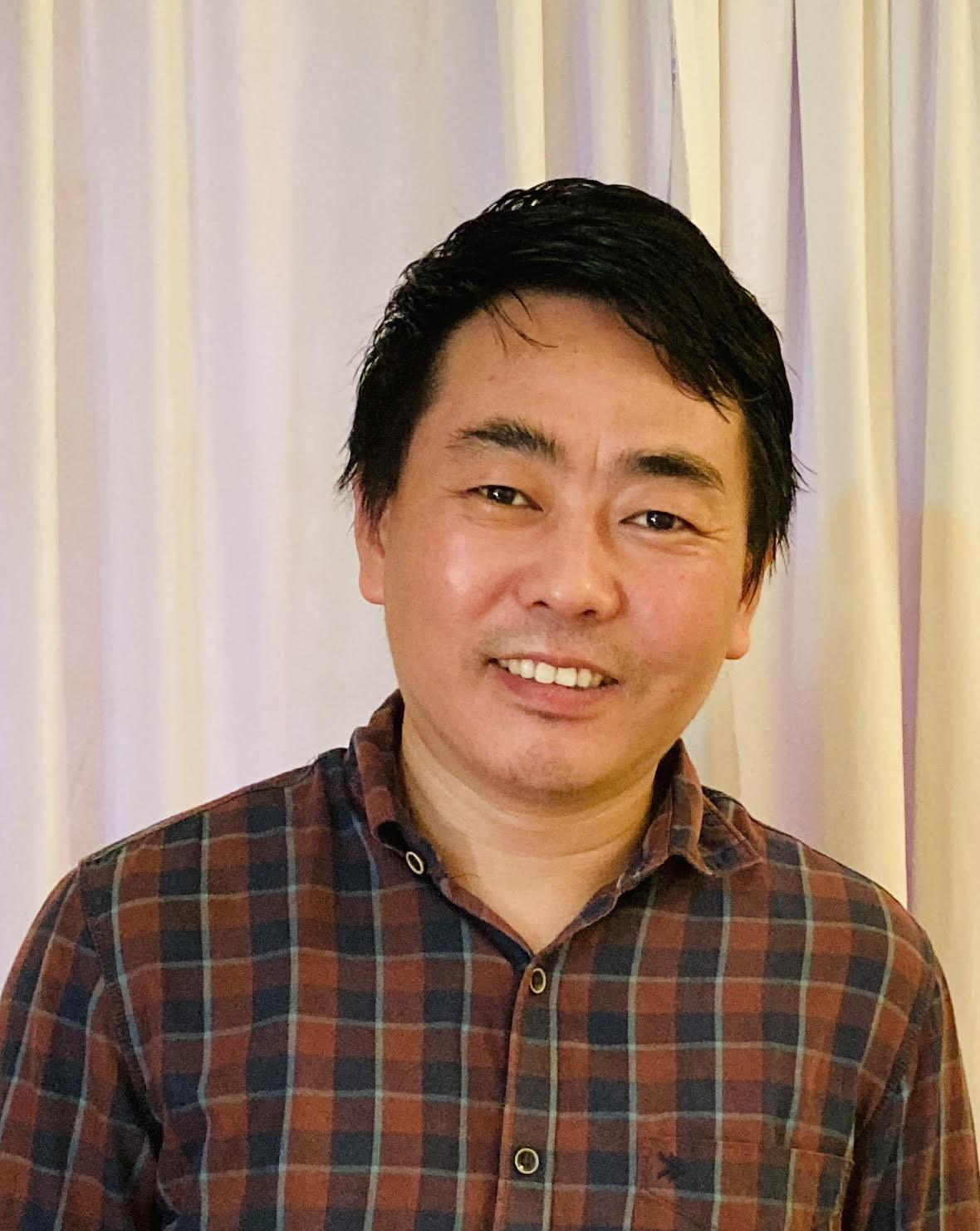 Wedetso Chirhah
Wedetso Chirhah holds a masters degree in English Literature. He had written content for more than 15 B2B websites and edited school books before joining MomJunction as an editor. Wedetso ensures the articles meet the highest editorial standards. He enjoys making content understandable and relatable to readers, and he is a big fan of the versatile em dash. He also...
more