Talk about remarkable fragrances, and the best YSL perfumes for women will top the list. In 1971, the luxury fashion house Yves Saint Laurent launched its first perfume for women, Rive Gauche. It was then recognized as an embodiment of an independent, free-spirited woman. Since then, the brand has been launching top-notch luxury perfumes. So, be it the floral Paris or Black Opium with notes of black coffee, these perfumes are worth the splurge. Keep scrolling and take your pick!
8 Best YSL Perfumes For Women

Black Opium Eau De Parfum SpraybyYSL is a highly addictive feminine perfume that embodies a free and confident woman. It opens with notes of black coffee that instantly attracts attention. It then gently softens with the middle notes of jasmine sambac, and orange blossoms. The perfume's base notes of vanilla with subtle hints of cedar and patchouli finally blend with the floral notes to leave an addictive and mysterious impression. The fragrance lasts the whole day, and the elegant bottle, with its black glittery finish, is alluring.

Launched in 1971, Rive Gauche by YSL is a casual-wear perfume with a zesty floral scent. The scent epitomizes a free, outgoing, and unpredictable woman and has been a signature scent for women old and young. The opening notes of the perfume are bergamot, aldehydes, ylang-ylang, and freesia; the middle notes are rose and jasmine; and the base notes are vetiver, musk, oakmoss, and myrrh. The flowery scent isn't overpowering and is recommended for evening wear. Besides, the spray comes packaged in a classic and elegant tin box.

Yves Saint Laurent Manifesto by Yves Saint Laurent has a dominating woody fragrance. The perfume has a blend of bergamot, black currant bud, sambac jasmine, lily of the valley, white flower, sandalwood, tonka beans, vanilla, and cedarwood. This perfume is for spontaneous, free-spirited, courageous women full of passion and emotion. The perfume has great longevity and is perfect for wear in the winter.

Mon Paris Eau de Parfum Spray is a sparkling perfume inspired by Paris, the city of love. The top notes of red berries and pear are flavorful and exude sensuality. Datura and white flowers form the soul of the fragrance, embodying desires and seducing the senses. The floral scent finally mingles with patchouli and white musk. The fragrance is sexy and fresh and can be worn on all occasions.

Yves Saint Laurent Paris Eau De Parfum is created to pay homage to the women of Paris who are romantic, elegant, charming, and joyful. The top notes are that of bergamot, violet, and orange blossom; iris and may rose form the heart of the fragrance; while sandalwood, vetiver, and vanilla at the base give a warm character to the perfume. The perfume is fruity and floral, which makes it a casual, light-hearted perfume that is perfect for a date night.
In Love Again Fleur De La Passion Eau De Toilette by Yves Saint Laurent was released in 2005 to celebrate YSL's 40 years in fashion. The top notes of raspberry, grapefruit, star anise, and blackcurrant are refreshing. A floral bouquet of passion flower, magnolia, rose, and peony forms the heart of the fragrance that seduces the senses. The base notes are dominated by vanilla, sandalwood, and musk, which leave a lingering sensual charm.
A delicate, sophisticated fragrance created by Olivier Cresp and Jacques Cavallier, Elle by YSL is created for the modern, elegant woman who believes in comfort first. The top notes are dominated by lychee, peony, and citron that heighten the fragrance. Pink pepper, rose, pink berries, freesia, and sambac jasmine complete the sensuality of the scent. The strong fragrance is toned down by ambrette, patchouli, and vetiver and woods to make it a classy perfume.
Cinéma Eau De Parfum by Yves Saint Laurent is a perfect fragrance for glamorous ladies who are confident and spend their lives in the spotlight. The opening notes smell of almond blossom, clementine, and cyclamen. The heart of the scent blends jasmine, amaryllis, and peony. Benzoin, amber, white musk, and vanilla are the warm, opulent base notes that make the perfume suitable for wear on any occasion.
How To Choose The Right YSL Perfume?
You may consider the following factors while selecting a YSL perfume.
Character-defining: A fragrance defines who you are. Depending on your work and the type of people you interact with, choose a perfume that pleases people around you and gives them a fond memory of you.
Occasion-wise: Choose a fragrance that suits the occasion. There is a mood for every event; and to set that right, you need to wear the appropriate fragrance. To wear a fragrance all day long, choose something misty that can linger on your body for long hours and give you that freshness throughout the day. For parties and date nights, wear perfume that leaves an impact immediately. Strong base notes can best suit such occasions.
Fruity or floral: Decide whether you like a fruity, floral, natural oil fragrance, or something musky. This will ease your selection in buying perfume.
Pocket first: Yes, after all, you can spend only a certain amount on your favorite perfume. Decide on a price range while choosing a perfume.
We hope this list helps you find your signature YSL perfume. Which of these would you consider trying? Let us know in the comments section below.
Recommended Articles :
The following two tabs change content below.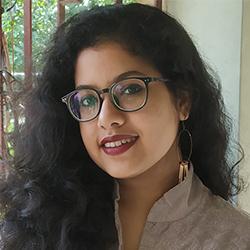 Poulami Nag
Poulami Nag is a writer and associate editor at MomJunction. She did her MA in English from Miranda House, University of Delhi and has qualified UGC-NET. Her journey as a content writer began in 2017 and since then she has garnered diverse interests along the way. Her knowledge of literature and language has given her an eye for detail and...
more