Stretch marks affect up to 90% of women during pregnancy (1). Some develop them as the skin stretches over the expanding uterus, weight gain or genetics. Though many skincare products have emerged lately to prevent their appearance, one age-old option has been Bio Oil.
Though it has been in use for some time, I have realized its importance only after my sister started using it during her pregnancy. This prompted me to use the product for various other purposes.
Bio Oil Formulation
Bio Oil was formulated by the German chemist, Dieter Beier. It is a blend of plant extracts and vitamins in base oil. It contains major ingredient PurCellin Oil that is known to change the overall consistency of the formula, thereby making it non-greasy, light and absorbable. Its unique formulation is evaluated to be safe for use by women during pregnancy and postpartum.
Key Ingredients And Their Properties
Vitamin A: Improves appearance of skin tone and texture
Vitamin E: Makes skin look healthier, protects from free radicals, improves moisture content of the skin making it smooth, soft and supple
PurCellin oil: Reduces formulation thickness, improves smoothness, eases application and emollient leaving the skin smooth, soft and supple.
Calendula oil: Good for damaged, sunburned and sensitive skin. Treats inflammation, and can be used to fight minor skin infections, irritation and rashes
Rosemary oil: Nourishes and conditions the skin, has mild antiseptic and soothing properties
Lavender oil: Conditions skin, provides soothing effect and is a natural antiseptic
Chamomile oil: Anti-inflammatory, has soothing effect on the skin, and good for sensitive skin
Uses Of Bio Oil For Moms And Moms-To-Be
Here are the various uses of Bio Oil:
1. Pregnancy stretch marks
Bio Oil reduces the appearance of stretch marks on the abdomen, breasts, hips, thighs and buttocks. My sister started to use the oil on her abdominal stretch marks, and she witnessed a positive result. She used it for almost three months to see the improvement.
Bio Oil also works on the teenage growth spurts and already existing stretch marks. Note that it may not completely erase the stretch marks or scars, but reduces their appearance to the best.
2. Bio Oil for acne scars
Hormonal changes during pregnancy result in the sudden eruption of acne. Bio Oil not only works on reducing new acne scars but also old scars that are a result of accidents, surgeries, insects bites and skin infections. As indicated by the company, I took some oil and massaged it over the accident scar I had on my forearm and knee. I used it continuously over a couple of weeks, and I did notice lightening of the scars. New scars heal quicker than old scars, and you should not use the oil on broken injuries.
3. Bio Oil for skin lightening
Dark patches, especially on your face, occur during pregnancy due to hormonal fluctuations and increased melanin production. The pigmentation will not disappear completely but fades a little after pregnancy. My sister used this oil regularly throughout her pregnancy, and to our surprise, we did not notice any uneven skin tone. Clean your face, massage with the oil, and apply sunscreen over it. Repeat it twice a day for at least three months to notice the result.
4. Bio Oil for aging skin
Vitamin A and E present in Bio Oil are believed to improve skin appearance significantly. Regular application of the oil makes the skin smoother and softer, therefore, improving the overall appearance of wrinkled skin.
5. Bio Oil for dehydrated skin
On regular application, Bio Oil quickly relieves dry and itchy skin thereby making your skin look supple and moisturized. I use it instead of a moisturizer after my shower. Upon one week of regular application, my skin seemed to be softer and brighter.
6. Bio Oil for hair
When used sparingly on the ends of the hair, Bio Oil gives a silky finish to your hairdo.
The Pros and Cons Of Using Bio Oil
Pros:
Packed with skin-friendly essential oils
Suitable for all skin types including sensitive, dry and oily
Absorbs quickly into the skin
Non-allergenic and non-greasy
Does not cause any skin breakouts
Mild fragrance that is good for sensitive noses
Sturdy and travel-friendly packaging
Uses less quantity for each application
Does not cause stains on clothes
Cruelty-free product that has never been tested on animals
Cons:
Slightly expensive
May not be suitable for super-oily skin
Available only at selected retail stores
My take on Bio Oil – Bio Oil review
Things definitely change after you become a mother. Stretch marks, scars, pigmentation, loose skin are a few to name. When my sister started using the product when she was pregnant, I thought it was just another product she is trying.
While the pregnancy stretch marks cannot be removed permanently, Bio Oil has controlled the intensity of the marks. They were not as prominent as they usually are. This was a significant trigger for me to use the oil for my own skin.
As it gradually showed results on my accident scars, I started using it for other skin and hair issues. Need to say that the results can't be seen overnight… not even over a month. But I just made it a routine to use the oil, and the improvements began to be showing.
The best thing is I can use it in the long-term without having to worry about the side effects as it is made of natural ingredients.
Now, Bio Oil has become a part of my beauty routine.
Expiry time of Bio Oil
36 months
Available sizes and price
60ml for Rs. 450
125ml for Rs. 700
Where can you buy Bio Oil?


Will I recommend Bio Oil?
Yes, you will definitely love this product, and it is worth a try. However, try it on a small patch to check its suitability for your skin.
Bio Oil is worth a try. Consistent use of the oil would yield positive results. If you are a mother or expectant mom, you should just grab a bottle of Bio Oil and make it a part of your everyday skin routine. You will be delighted to use it as you can see improvement in your skin.
References:
MomJunction's articles are written after analyzing the research works of expert authors and institutions. Our references consist of resources established by authorities in their respective fields. You can learn more about the authenticity of the information we present in our
editorial policy
.
The following two tabs change content below.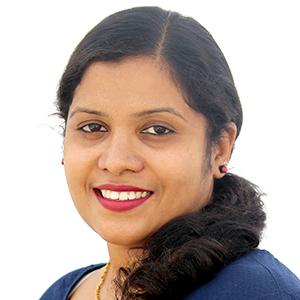 Rebecca Malachi
Rebecca is a pregnancy writer and editor with a passion for delivering research-based and engaging content in areas of fertility, pregnancy, birth, and post-pregnancy. She has been into health and wellness writing since 2010. She received her graduate degree in Biotechnology and Genetics from Loyola Academy, Osmania University and obtained a certification in 'Nutrition and Lifestyle in Pregnancy' from Ludwig...
more