Mothers do so much for us that even if we spend a lifetime trying to look after them, we can not match up to what they have done for us. So birthday gifts for moms have got to be extra special to mark your love, gratitude, and respect towards her. To the one who shaped your life and taught you the importance of working hard to achieve your dreams, you would naturally want to make her day special by picking the best birthday gift. Here is a curated list of items that can be gifted to your mom on her birthday.
Birthday gifts to mom from a daughter
As a daughter, you can empathize with your mother, and understand the pains she must have gone through to bring you up. Moms connect easily with their daughters and would love these gifts from them:
1. Spa set:
Celebrate your mom's birthday by giving her a relaxing spa experience at home. You may buy individual spa items like bath salts, lotions, and massage oils and pack them neatly in a basket or go for a customized pre-packed gift set. Either way, your mom will love this pampering experience on her birthday.
2. A set of lip-paints:
Your mom may not get time to focus on her beauty. So, you take up that responsibility by giving her a set of lipsticks, lip-glosses or lip-paints. Picking up a set rather than a single lipstick gives her a choice of colors.
3. Beauty makeover at a salon:
As we are talking about beauty, you may want to give your mom a makeover before buying her the lipsticks? Take her to a salon and get a haircut, manicure, pedicure, facial, etc., done. She will feel pampered and will love her transformation.
4. Detox recipe book:
How about gifting a book of detox recipes for her? She can try them in her free time, and feel healthy and energetic. It would make her happy too! This is one way you can tell her that you care about her well-being.
5. A hamper of tea or coffee
Depending upon whether your mom is a tea or a coffee person, you can give her a premium brand of tea or coffee. She will remember you with her every drink! You can add in a mug, which says "Mom is the best".
6. Relaxing massage chair:
Though expensive, this chair is worth every penny. She can relax and get massaged after a tiring day. This gift will tell her that you recognize her hard work. Go for a good quality massage armchair that comes with an extended warranty.
7. A charm bracelet:
Though you would want to, you can't always be with your mom. Gift her a charm bracelet with a love message. She will wear it and feel that you are with her always. This gift will surely make her smile.
8. A customized cutting/ chopping board:
If your mom likes cooking, she will appreciate this gift. You can get a beautiful inscription added to melt your mom's heart every time she uses it. Go for a wooden cutting board that will last for a long time.
Birthday gifts to mom from a son
Sons are quintessentially known to be mama's boys. Hence, choose a birthday gift that reflects the close bond between you and your mother. Here we list a few such ideas.
9. Craft set:
An apt gift if your mom is artistic. Gift her an embroidery, knitting or quilling set, and she will be hooked to it. Every new craft item made by her will make her remember your gift.
10. Travel kit/backpack:
This birthday, give her something she needs to go on a trip. A travel backpack or a travel kit to hold her essential stuff makes an excellent gift. We suggest you buy a handy travel guide as well to help her plan a holiday.
11. A favorite novel:
Want to see your mother relax by the window reading a book? Books make ideal gifts because they stay with you for as long as you want to keep them. Gift your mom a novel by her favorite author.
12. Painting supplies:
Has your mother given up painting for some reason? Encourage her to take it up again by gifting painting supplies. Painting or sketching will de-stress your mom and make her express herself too.
13. A camera:
A perfect photograph captures a moment forever. Gift your mom a camera, and let her explore her talent with the lens. You might want to become her model or take her to some picturesque places to capture the beauty.
14. A journal/diary:
Your mom might have a lot to cherish – the moments she spends with you or the family, the dreams she has and the strong opinions she holds on certain issues. Gift her a diary so that she can put them all in words, and refer to them later when she needs to recollect something.
15. Mother-son curio:
You could choose some beautiful curios that will enhance the beauty of her show-cabinet. Select the one that best explains the bond you have with her.
16. A mug with a favorite quote:
If your mom can't do without her hot beverage, look no further than a beautiful cup. Choose one that is big enough to be cozy yet handy, in her favorite color. You can get one that has a lovely quote about your mom or about how much you love her. She will like this thoughtful gesture.
Creative birthday gifts for mom
You can make her birthday extra special by being creative. Here is our collection of creative gift ideas that would leave your mom speechless with emotion.
17. A birthday party at her favorite venue:
If your budget permits, arrange a surprise birthday party at a location that holds a special place in her life, such as her old school, the place she met your father, or the cafe she used to go to with her friends. It will be a perfect setting for bringing back fond memories and making new ones.
18. Get-together with her old friends:
Being a mother does not leave her with a lot of free time to catch up with friends. You can contact the long-lost friends of your mom and organize a fun get-together for her birthday. You will see your mother go back to her teens instantly.
19. Restaurant hopping:
Take your mom to a restaurant that she has been hoping to go to. Treat her to some exquisite cuisines, and tasty desserts. You will cherish the time spent together.
20. Movie/TV show marathon:
Gift your mom something really precious – your time. Get videotapes of all the movies she loves or episodes of the show she meant to watch and hold a movie or a TV show marathon. Cook a nice meal for her, and serve it hot as she enjoys the shows.
21. Fancy date at an opera/museum:
If you have some money to splurge, you can give your mom a fancy date on her birthday. Take her out to an opera show or an art exhibition and watch her enjoy the special treatment.
22. Comfortable memory foam mattress
A good night's sleep freshens us up. If you can increase your budget a bit, this is a useful gift for your mother.
Last-Minute Birthday Gifts For Mom
Have you just realized that your mom's birthday is around the corner and barely have time to think about a gift? We have collected a list of gifts that you can enjoy in a short time.
23. Coupon books:
On her birthday, prepare coupon books that she can redeem whenever she wants to, such as a date night or a day of laundry done by you. Include coupons for spending time with her doing something she likes, as well as things that she could do in her day to take a moment and relax. These coupons could be for a coffee or tea break, or fun things like dancing to her favorite song.
24. Inscribed cushions:
Cushions are a gift that can never go wrong. Everyone loves a soft, warm pillow to rest back on or to cuddle. Gift your mom the one that comes with a heartwarming message.
25. Family tree photo frame:
Imagine a way where all members of your family are together with your mom in her house. Gift her a family tree photo frame with pictures of you and all your siblings. She will feel you closer than ever before.
26. Custom-made music box:
People say music and memories go hand in hand. Gifting your mom a music box will let her go through her memories whenever she wants. Customize the music box with her favorite songs and make the gift extra special.
27. Dress with a cool quote:
This is a lazy yet spot-on gift that is sure to make your mother smile. Go for a t-shirt or a dress of her favorite color, with a humorous quote. She will be amused at it.
Giving birthday gifts for moms is the best way to express your love and care on her special day. You may give her something she always wanted to have or make a personalized gift to make her day memorable. Although it's not necessary to buy expensive gifts on birthdays, adding a personal touch to gifts and putting some effort into choosing or making a gift can make your mother delighted. You may also go for more sentimental or meaningful gifts, such as a handmade item with her name or a bunch of flowers with a birthday card.
The following two tabs change content below.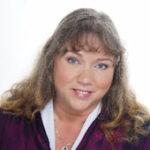 Katherine Paxton
(Applied Psychology Program)
Katherine Paxton is an internationally-known award winning author of the book "Counselling people on the autism spectrum; A practical manual". She graduated from a tri-university Applied Psychology Program of Campus Alberta (University of Alberta, Athabaska University, and University of Lethbridge). Katherine has supported people with diverse abilities for over a quarter of a century, including 15 years as a counselor...
more

Kalpana Nadimpalli graduated in English Literature and Psychology. Her fascination for the corporate world made her do a Masters in Business Administration. Being a mother of two boys, she could naturally fit into the shoes of a writer at MomJunction. She wrote articles on new parenting and relationships. Previously, Kalpana worked as a product information specialist and technical writer. During her...
more