It's all about having a good time at a kid's party, and if you could combine fun with learning, it would be like feeding two birds with one scone. So why not try some interesting party crafts for kids? Let the kids team up with their buddies and unleash their creativity with art and crafts.
Making a supply list, choosing a party venue, deciding on a theme can be taxing. So leave the craft ideas to us. In this post, we'll go over several craft ideas and give you some pointers on how to throw an epic kid's craft party.
How To Manage A Crafts Party For Kids?
1. Choose appropriate crafts
Know your audience. Consider the age group of the children participating, their common likes and dislikes (if you know any specific), and the crafts that would interest them. Choose an activity that children can do on their own, meaning it should be simple and require less time for completion. If you have children of different age groups, you may need to include different crafts. Try teaming up an older kid with a younger one, and let them help each other complete the craft while having fun.
2. Stock up on supplies
Make a list of supplies needed for the crafts party. Ensure you stock up everything before the party. Separate the list according to which items can be shared and which need to be used individually.
3. Try making the craft yourself
At times, a craft may look simple to you but can be complicated for children. You have to put yourself in your child's shoes to determine if the craft is easy or difficult for them. A time-consuming art that requires multiple supplies and constant adult supervision may not be suitable for a kids' crafts party. So try the craft yourself, and then choose an easy one.
4. Choose a perfect location
Determining the number of guests can help decide the space needed. The season and the weather condition should also be factored in while deciding a place for the party. The terrace or the backyard is a perfect party location – just ensure you have tents set up. You can also have the party indoors if it is a chilly or rainy day.
19 Party Crafts For Kids
Choose any of the following crafts based on the children's age and interest to ensure they have a fun time.
1. Paper bag stars
You need scissors and glue to make the paper bag stars.
Spread open a paper bag like a sheet.
Cut it into squares of the required size.
Cut the squares in the shape of a star.
And that's it; your paper bag stars are ready.
You may color the bags to make them look attractive and use them to decorate your Christmas tree.
2. Party hats
You need thick paper, pom pom balls, glue, and decorative items such as ribbons and different-shaped paper cut-outs.
Fold the paper into a cone shape and glue it.
Glue pom pom balls, ribbons, and paper cut-outs to complete the party hat.
3. Masks
You will need colorful paper, an elastic rubber band, scissors.
Cut the paper in the shape of an eye mask, mouth mask, or face mask. Create space for the eyes and the nose using scissors.
Tie the ends with elastic rubber bands, and your mask is ready.
4. Lanterns
Get empty jars, stickers, glue, and fairy lights for this craft.
Glue some stickers on the jars.
You may even paint on the jars.
Put the fairy lights inside the jars and switch on the lights. The cute lanterns are ready.
5. Paper plate crowns
You will need card stock, scissors, and glue.
Cut the card stock into two rectangle pieces.
Cut one a rectangle piece to give it a crown-like appearance. Repeat the process for the other piece too.
Glue the ends of the two rectangle pieces to form a crown.
You can add some pom pom balls or star stickers to it or paint it.
6. Party headbands
Find some plastic headbands, beads, and glue.
Glue the colorful beads to the plastic headbands, and your party headbands are ready.
You could also add some ribbons to make them more interesting.
7. Table pen stand
You may use an empty Pringles box or a toilet paper roll.
Cover it with colorful paper or ribbons.
Add some stickers or paper cuttings to it to make it look more lively.
This can be placed on the kids' study table.
8. Clothespin characters
You need colorful paper, scissors, clothespins, and glue.
Cut the paper into the shape of cute characters, such as bunnies, cats, or any cartoon character of your child's choice.
Clip the characters with the clothespins and hang them wherever your child wishes.
9. Polka dot vase
You will need a small, empty, and unbreakable vase with no designs, circle cutters, paint, brushes, and tissue papers.
Mark circles on the vase, and paint the circles.
Allow the paint to dry completely, and — ta-da! — the polka dot vase is ready.
You may also use tissue paper balls.
Dip the balls in the color of your choice, and emboss them on the vase. This will help you add some texture to your colorful dots.
10. Candy bracelets
Get some threads and candies with holes.
Pass a thread through the holes of the candies and tie it on your child's hands.
That's it! Your candy bracelet is ready.
11. Painting with seashells or vegetable cuttings
Get various shells or vegetable cuttings shaped like sea elements.
Dip them in paint, and emboss them on the canvas.
You could also use small stones or pebbles for this craft.
12. Cardboard handbags
Get a cardboard, glue, and colorful ropes.
Cut and fold the cardboard into the shape of a bag, and glue it together.
Pass a rope through the corners of the bag to make the handle. The eco-friendly bag is ready.
13. Party necklaces
The items you need for this craft are strings and beads or paper cuttings.
Thread the string through the colorful beads, and your neclace is ready.
Tie this to the child's neck, and let them flaunt it during the party.
14. Photo booth props
Colorful paper and scissors are all you need for this craft.
Cut out props such as mustaches, bow ties, goggles, and hats from the colorful paper.
Pose for photos using these handmade photo booth props.
15. Socks dolls
The supplies required for this craft include colorful socks, cotton stuffing, elastic rubber bands, markers, and some beads to decorate.
Stuff the socks with some cotton stuffing, and tie them with the elastic rubber bands. Next, draw the eyes, the nose, and the mouth over it with markers to create the doll.
You can also googly eyes.
16. Fairy wand
You need golden or silver paper, ribbons, glue, and a stick.
Make an origami star using golden/silver paper.
Glue the star to the stick.
Add some ribbon strands for a dreamy appearance.
17. Paper pinwheel
Use colorful papers or newspapers to make this.
Fold the paper and pin it or glue it at the center, as shown in the image.
You could refer to some easy YouTube tutorials on how to fold a paper pinwheel.
Glue the pinwheel to the stick and play with it.
18. DIY Scrapbook
Get colored sheets of paper, scissors, markers, stickers, glitters, and glue.
Glue the stickers to each sheet.
Write special messages, or draw some cute characters or smileys at the corners of each sheet.
Let children use this scrapbook to write special memories or friendship messages.
19. Fabric painting
You need fabric paint, brushes, and fabric, such as an old t-shirt, a cloth bag, or a pillow cover.
Let children get creative and draw and paint on the fabric.
They can wear the hand-painted tees and use the bags for shopping.
They can also draw cartoons or write messages or quotes on the fabric.
Crafting helps in developing fine motor skills. It also teaches children about different shapes, colors, and patterns and helps them develop pattern recognition. Since most children love craft activities, you can use these party crafts for kids at your child's next birthday party. However, adult supervision is important, especially for younger children, since they may be dealing with glue, scissors, beads, and glitter. The best part is that each child can carry the craft they created with them as a memoir of the party.
Key Pointers
Birthday party crafts are a great way to liven up the mood and keep the guests engaged.
Choose the party location and space considering the number of guests.
Paper lantern jars, cardboard handbags, and photo booth props are a few craft ideas.
The following two tabs change content below.

Nisha Bharatan is a freelance writer with experience in writing health and finance content for various Indian and international clients. After completing her engineering from Savitribai Phule Pune University, she did content marketing courses to complement her interest in writing. Nisha writes articles centered around kids' development, their activities, crafts, games, and fun elements that keep children and families entertained....
View Profile

›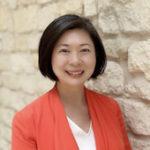 Catherine Mok is a therapist at Austin Family Counseling. She specializes in working with children, adolescents, parents, individuals and families using a collaborative and client-centered approach tailored to the unique needs of each client. She uses a variety of therapeutic methods including Play Therapy, Sandtray Therapy, Attachment theory, Cognitive Behavioral Therapy, Family Systems Therapy, and Strength-based Therapy. She is also...
View Profile

›