Table Of Contents:
Binding a family together is no child's play, but yes children play a key role in this. It is a bigger challenge if you are blending your existing family with your partner's to create a step family for your kids.
Children may not want to go ahead with the changes, and parents may find it difficult to adjust to the high demands and resistance. Even though it may frustrating and seem an almost impossible task to make things work, some tips and guidelines can help. MomJunction brings you some.

What Defines A Blended Or Step Family:
A step or blended family is one in which one or both the partners have children from an earlier relationship. The children could permanently be living with the parent in the step family, or visit for a certain period, depending on custody and visitation rights.
In its most traditional form, a step family is a term used to refer to a family where both the partners are married to each other and there are children involved from earlier relationships. However, with changes in relationships, the term step family is now also used to refer to those families where the partners to live together. Being married to the partner is no more a mandatory requirement for a family to be referred to as a step family.

[ Read: Common Family Rules Parents Should Not Ignore ]
Understanding The Relationships Within A Blended Family:
In a blended family, there will be a host of relationship parameters that the partners and the children will have to get used to. Here is a look at some of the types of relationships that a blended family gives rise to:
The Step Child: A child from the other partner's earlier relationship is referred to as the step child.
The Step Parent: Similarly, the new partner of the biological parent is referred to as the step parent. There is no biological connection between the step parent and the child.
The Step Sister Or Step Brother: If both the partners have children from an earlier relationship, they are referred to as step brothers or step sisters.
The Half Sibling: Once the new couple has a biological child together, the new baby will be referred to as the half sibling of the children who already exist from the previous relationship.
Types Of Step Families:
Depending on the number of children present in the family and who they belong to, a step family can be categorized into the following two types:
A Simple Step Family: It is the type of family in which only one of the partners has a child or children from a previous relationship.
A Complex Or Blended Step Family: A blended or complex step family is one in which both the partners have children from a previous relationship. It is also used to refer to the type of family where one partner has a child or children from a previous relationship, but the couple also has a biological child together.
Statistics On Blended Families:
Here is a look at some common relationship and individual patterns that are related to blended or step families: [1]
Almost 75 percent of people who go for a divorce get married again.
In about 65 percent cases of remarriages, children are involved from previous relationships. Such remarriages lead to blended step families.
In around 43 percent of marriages, at least one of the partners was married previously.
At least one out of three Americans is a step parent, a step child, a step brother or sister, or in some way related to being part of a blended step family.
More than 50 percent of Americans are, or will be part of some or the other type of relationship as a blended step family.
[ Read: Ways To Deal With Sibling Rivalry ]
5 Common Issues Faced In A Blended Step Family:
A blended family will most likely have more children than a nuclear family. As there are children involved, the transition to create a blended family can be a little more difficult to handle at the start. Forming a blended or step family may initially seem a simple merging of two adults with children. However, there are various issues that can come to the fore once you start living together. Here are some of the most common issues that blended or step families go through:
1. Reluctance Of Children To Share Biological Parent:
If both the partners have children from a previous relationship, the children will face a situation where they will have to share their parent with an outsider child.
For instance, if one of the parents has two children from an earlier relationship, the children would be accustomed to sharing their parent with each other. Once they become part of a blended or step family, they will have to share their parent with more than one sibling.
It can be even more difficult for a child who was until now a single child but is suddenly part of a blended or step family with other children.
As the parent in the family, you will have to divide your love, time and care towards all the children. As a result, you will have to take away some time and attention from your biological child and share it with your new step child.
2. Rivalry With Step Or Half Siblings:
Most children experience sibling rivalry when they are young. However, when it comes to step or half siblings, the rivalry can escalate to a different and more serious level.
Even as you try to be fair to all the children and pacify concerns, your biological child may take it as a sign of you favoring the children from the step parent. As a result, it can give rise to intense jealousy and anger towards the step or half sibling.
You can expect more fighting, temper tantrums, bitterness, depression, aggression and a myriad of other intense emotions when your biological children start living with those of your partner.
3. Financial Issues:
When you decide to bring in two families together and form a new family, it can also bring with it a host of financial concerns.
Since at least one of the partners will already have children, the cost of starting a family will be high. If both the partners have children, it means that the cost of running the family will be even higher.
If both you and your partner decide to have a child together, it will add more expense to your already long list.
Also, since you may have gone through the legal process of a divorce in the recent past, it could mean that you had to pay a substantial amount as your legal fees or as part of a settlement.
4. Co-Parenting Issues:
It is possible that you and your ex share joint custody of your biological child and your ex has visitation rights.
If your biological children are young, it could mean that your ex has to visit your new home to meet them.
In some cases, visits from your ex could lead to some unpleasant reactions from your current partner. Also, if your current partner already has children, they may not take too kindly to this new person who seems to be invading their space, in addition to you.
It is also possible that each time your ex pays a visit to your biological child, it gets more and more difficult for your child to adjust to this new family setup.
[ Read: Co Parenting ]
5. Difficulty Adjusting To Partner's Children:
Not only your children but also you could have a problem with adjusting to your new step children.
If your partner's children are opposed to you being a part of the family, you could find yourself facing a lot of resistance. As a result, it can be difficult for you to form an emotional bond with them.
If your partner does not have custodial rights and the children only come on visitation rights, it could also lead to attachment and bonding issues. When you do not see your partner's children often enough, you will barely get a chance to know them, and vice versa.
Also, your partner's children from a previous relationship could be hostile towards your children from a previous relationship, or even to their half sibling.
Tips To Help Your Blended Or Step Family Work Better:
It can be difficult, but it is not impossible to form some happy and lasting relationships inside a blended or step family. Here are a few tips that can help you and everyone else involved in the family to form stronger and less conflicting bonds:
1. Foresee And Understand The Challenges:
When you decide to blend together a family, there are bound to be conflicts and challenges on the way. Have a practical and clear idea of what you are getting into and what you can expect.
Instead of setting your expectations too high and believing that life will be smooth and devoid of challenges, get ready to take issues head on. There are various issues that you and your new partner will have to talk about before deciding to move in together.
As individuals, it is possible that you both have differing opinions on certain things that involve the family, such as parenting styles, handling finances and such. Make sure you speak to each other about those matters and understand what the other partner is thinking.
2. Form A Step-By-Step Plan:
If you think that things will fall in place once you start living together, you could be wrong. So, plan in advance.
While your discussions could mostly be about children, there will also be other aspects such as bills, home responsibilities, financial issues, extended family and so on.
A few issues that you need to discuss are: where will you all live once you blend the families, will you stay in your house or your partner's, what custodial or visitation rights do the exes have; what are the key values that you and your partner have taught your children; what are some of the things that you do not encourage your children to do; are there any particular behavioral or other concerns that you believe should not be encouraged inside the house; what is the relationship of the children with their grandparents and how will the grandparents get to meet the kids; what is your financial situation and credit obligations.
3. Understand Your Children's Point Of View:
While you may be getting into the relationship out of love for your partner, your children might be doing it as he has no choices.
It is very important for you to understand what your children feel about the entire situation.
Do everything you can to help them adapt to the new relationships. Talk to them about what plans you have for them. Let them meet and interact with your new partner as much as possible before you decide to start living together as a family. It will help your children to develop a rapport with him. Also, it will give you a chance to understand how your partner will be with your children.
Even if your children are not open to the idea and tell you they do not want to be a part of it, be happy that they are being honest with you. Ask them for reasons and explain your point of view as well. Take your children into confidence and tell them that they will remain your top priority.
[ Read: How Family Routines Will Simplify Your Life ]
4. Make Attempts To Bond With Your Partner's Children:
Just as you have to try and make your children feel comfortable to the idea of being a part of the blended family setup, you also have to make your partner's biological children feel comfortable around you.
Remember that if are honestly loving and caring towards your partner's children, chances are high for them to reciprocate.
Meet your future step children in the absence of your own children and check how you can around. It will give you a chance to bond with your future step children better, without putting them through the pressure of interacting with a future step parent as well as step siblings.
Also, once you are sure that you want to form a blended family, stop thinking about your partner's children as your step children and instead, think of them as your own.
Advantages Of Being In A Blended Family:
Being in a blended family is not always a thing of conflicts or issues. There are many advantages to the situation as well. Here are some of the most common advantages of being part of a blended family:
1. A Better Shot At Relationships:
In a blended family, either one or both of the partners come from of a past relationship that did not work out in the most positive way. Now that you are ready to start things all over again, your experience from your previous relationship will help you have a better understanding of things. You will be able to pinpoint what you did wrong in the previous relationship and chances are you will be able to avoid the same mistakes all over again. Also, when both you and your partner embrace the new relationship with love and positivity, it will also create a more stable and happier environment for the children.
2. Children Will Be More Honest:
Your step children may sometimes come off as rude or hostile towards you, but if they do communicate with you in any way, chances are they will often be honest. If your step children tell you there are things you are doing wrong, or that you should change the way you do something, pay heed. Since they are not your biological children, they may often have a different perspective towards your parenting style, which your own children may fail to see. When you listen to your partner's children and take it as constructive criticism, it can help foster better relationships through the family.
3. Financial Pool:
When you and your partner come together to start anew, it is possible that you both are already somewhat stable in terms of your financial situation. While there will be added financial responsibilities on you as a family, it will also help to have a joint financial pool to help manage the expenses of the entire family.

[ Read: Creative Family Holiday Traditions ]
3 Rules And Structures To Follow In A Blended Family:
Establishing some ground rules can help make it easier for all members of the blended family to interact with each other. It will help reduce and resolve conflicts better and will create a more positive and happy environment. Here are a few basic rules that you should follow as part of a blended family:
1. Have A Strong Bond With Your Partner:
When you form a blended family, you and your partner will not get one on one couple time as you may have gotten in your first ever relationship. Not only will you be a couple, you will at the same time be a parent too, meaning you have to balance both.
The key is to have a strong bond with your partner so that both of you feel secure and loved in the relationship.
Dedicate time to your partner and try doing things together. Whenever possible, go for dates to keep the love and romance alive, and to be able to spend some time alone, without the children.
2. Respect All The Members Of The Family:
Respect in the family should not only come from the children to the parents, but should be a more mutual thing.
Instead of just expecting the children to respect you both as parents, make sure that you treat the children with equal respect. Remember that it is a new family that you are forming, and each member is equally important.
Be polite in your regular everyday interaction with everyone. Also, make sure you are respectful to members of your partner's family, such as your in-laws and other extended family.
3. Encourage Open And Honest Communication:
When you encourage each member of the family to be open and honest, it will help take care of issues right at the start, before they escalate.
Keep the communication strong not only between you and your partner, but also between you and the children as well as between the siblings.
Do not judge anyone on what they have to say. Instead, listen to everything with an open mind and encourage constructive criticism as well as appreciation.
[ Read: The RIE Approach Of Parenting ]
All families require mutual work and understanding, and your blended family may need a little more of the hard work. Once you do set into the routine, you will find that the relationships you form can be extremely fulfilling and positive, ones that will stay on for a lifetime.
Moms, are you part of a blended family too? What tips do you think work best for you and how do you manage to help the children blend in? Do share your suggestions in the comment section below.
Recommended Articles:
The following two tabs change content below.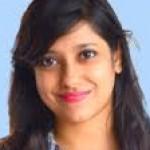 Latest posts by Debolina Raja (see all)