Blueberries are flowering shrubs that produce blue to purple colored berries. The shrub is closest to the species of other berries such as cranberries, bilberries, and grouse berries. The shrubs are native to North America and are cultivated commercially for both consumption and export to Europe and other continents.
The blueberries are sweet in taste, loaded with nutrients and widely famous for their health benefits and varieties of dishes they can be added to. Very low in calories, the berry is often labeled as a 'superfood' and recommended for kids by nutritionists all over the world. MomJunction brings you some nutritional facts, details, and recipes of blueberries, which you can use in your kid's diet
Blueberry Facts For Kids:
The blueberries are small and round shaped fruits with a diameter of around 5-16 millimeters.
Initially, they are green but change to a purplish blue color as they ripen.
The blueberries are two varieties, the high-bush blueberries that are grown in the US and the low-bush blueberries or the wild blueberries that are smaller in size but richer in antioxidants.
Considered one of the most nutritious berries, they are powerhouses of energy and nutrients.
One cup of blueberries (148 grams) contains 24% of the RDA recommended Vitamin C, 36% of the RDA recommended Vitamin K and 25% of the RDA Manganese, in addition to fiber.
Blueberries consist of around 85% of water and have very low levels of calories and carbohydrates but are rich in nutrients.
The antioxidant compounds that are found in blueberries belong to the family of polyphenols and are called flavonoids.
One group of flavonoids, anthocyanins, is especially useful for anti-aging, prevention of cancer and heart diseases.
Maine in the US produces most number of blueberries in the world.
Blueberries are used as natural food dye.
[ Read: Cranberries For Kids ]
Health Benefits Of Blueberries For Kids:
1. Acts Against Cancer Cells:
Regular consumption of blueberries helps prevent DNA damage and reduce the chances of developing cancer from a very early age. The antioxidants in the fruit destroy the free radicals floating in the blood stream and reduce oxidative DNA damage.
2. Lowers Cholesterol:
Blueberry juice or powder helps in lowering cholesterol in the blood and prevents numerous heart diseases. Consuming blueberries in any form from at an early age keeps the heart healthy, lowers the levels of cholesterol and aids in the proper functioning of your kid's heart.
3. Improves Brain Function:
Blueberries also help maintain brain function, reduce oxidative damage to the brain cells and improve the memory of your children. Consumption of blueberries can help your child to learn and memorize things better, assist in the cognitive development of the brain and reduce stress in the body as well as the mind.
4. Controls Muscle Damage:
Blueberries reduce muscle damage caused by long hours of playing or strenuous exercise. It helps your kids to gain strong and flexible muscles and learn better body balance to perform the everyday challenges of life with more zeal and enthusiasm that aid in their performance.
Easy Blueberry Recipes For Kids:
Eating blueberries in fruit form may be boring for you kid. Include the fruit in various recipes to ensure that your child is having sufficient quantity of it. Here are a few recipes that you can try.
1. Ice Cream Pie With Warm Blueberry Sauce:
Ingredients:
1 refrigerated piecrust
1/3 cup of fine sugar
¼ cup of water
2 bowls of freshly grated blueberries
1 tablespoon of corn flour
2 pints of vanilla ice cream
1/8 teaspoon of cinnamon finely ground
Tart pans of 4 inches each
How To:
Set the oven at a temperature of 375 degrees and grease the bottom and sides of the tart pans with vegetable oil or butter.
Divide the pie crust into four equal portions and turn round till they are larger than the pans. After that, press the dough slightly into the tart pans.
Trim the excess dough around the pan and line the dough with butter paper or foil.
Now stuff the dough with pie weights or dried beans.
Put the pans on a baking sheet, set the oven and bake it for ten minutes straight.
Do away with the weights and paper, and set aside the baked pie for cooling.
During the baking time, you can heat up the saucepan and cook the blueberries by adding sugar, water, cornstarch, and cinnamon till the sauce has a viscous texture.
Take away from the stove and set it to cool for a while. Eliminate the crusts from pans, pour the cooked tarts on the serving plates. At the sides, place two scopes of ice cream.
Pour the prepared blueberry sauce over the top of the tarts and enjoy the dessert.
[ Read: Cake Pops Recipes For Kids ]
2. Blueberry Muffins:
Ingredients:
2 cups of flour
¾ cup of granulated sugar
2 teaspoons of baking powder
½ teaspoon of kosher salt
½ cup unsalted butter, previously melted and kept for cooling
2 large and fresh eggs
1 ½ cups of blueberry
2 tablespoons of turbinado sugar for flavoring
How To:
Set the oven to 375° F and keep 12 muffin cups or molds along with paper liners or coat them with butter for a greasy effect.
Take a large bowl, add the flour, baking powder, and salt and whip them together to form a fine mixture.
Take a medium sized bowl and pour the granulated sugar, milk, eggs and butter and whisk them together. You can also add it to the flour mixture.
Add the blueberries but do not over mix.
Pour the batter into the prepared muffin cups and add some turbinado sugar, if desired.
Now bake in the oven for 20 to 25 minutes and cool the baked items for five minutes. Shift the items to a wire shelf to cool completely or serve the 

healthy blueberry muffins for kids right away

, if desired.
3. Fruit Kebabs With Blueberries:
Ingredients:
3 cups blueberries
1⁄3 cup cream cheese
2 tablespoons apricot preserves
2 cups watermelon or pineapple
Pieces of apples
How To:
Blend two cups of the blueberries, cheese and appricot preserves together.
Move it to a bowl and and refrigerate it.
On bamboo skewers, prepare kebabs with apples, blueberries and watermelon pieces.
Serve them with the blueberry dip.
[ Read: Strawberry Recipes For Kids ]
Blueberries are loaded with essential nutrients that are required for everyday functioning. The fact that they are sweet and tasty makes them a lovable fruit item for kids to enjoy every day. Did you like the impressive points of health benefits of blueberries for your children? Would you like to try out these sumptuous and savory blueberry recipes when your kids want some dessert the next time?
If you also have some easy and yummy blueberry recipes up your sleeve, share them with us in the comments section.
Recommended Articles:
The following two tabs change content below.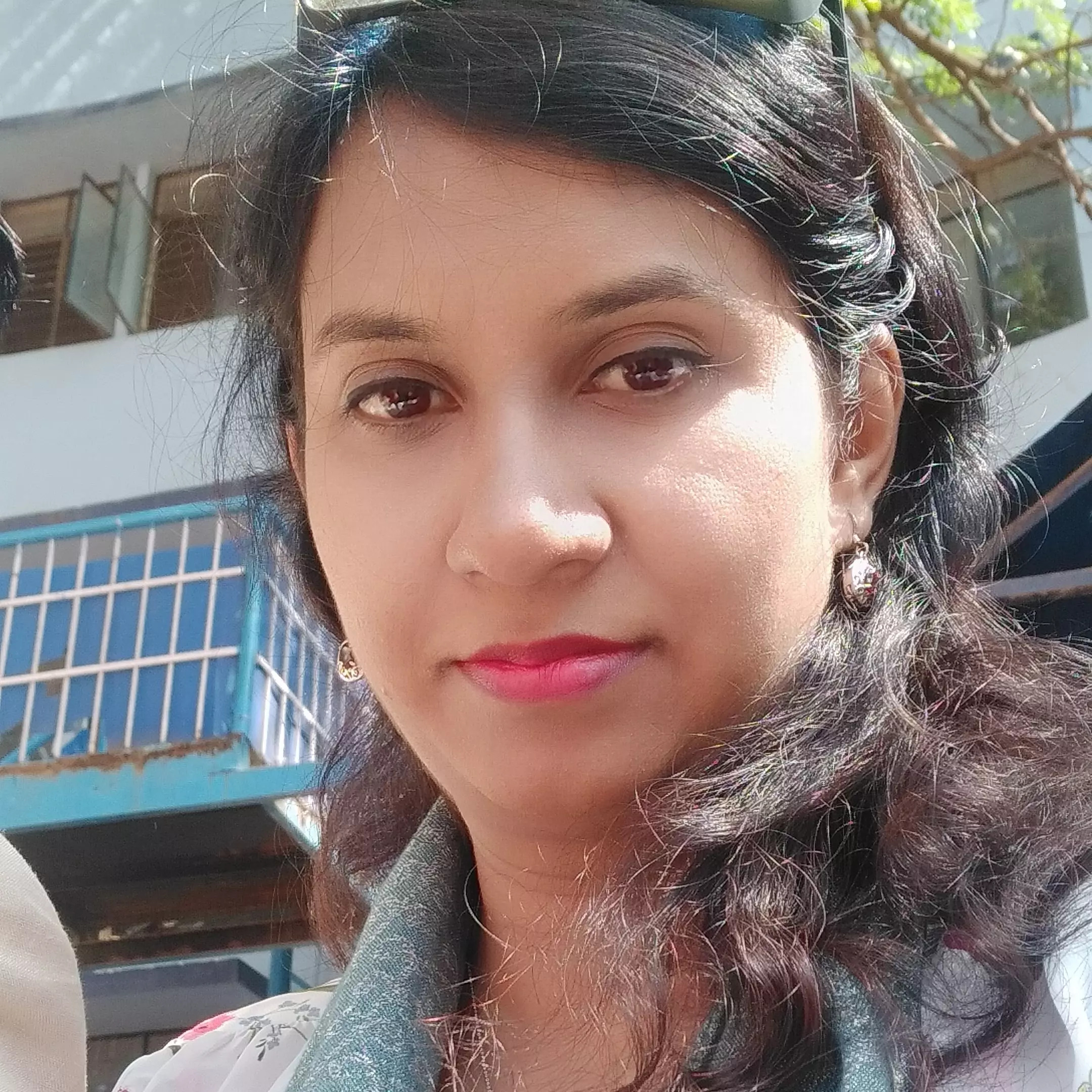 Sadiya Qamar
Sadiya is a writer and editor with a passion for writing about parenthood and children. Her focus areas are health, wellness, and beauty. For MomJunction, she writes on kids' health and nutrition.  Sadiya believes in doing in-depth research and providing accurate information to help parents with concerns on their children's growth and development.