Cereals are an ideal and go-to breakfast for most people. However, to choose the best cereal for pregnancy, you need to be aware of its nutritional composition. Being the first meal of the day, if you want to have cereal for breakfast, it should provide you with energy to get you through the rest of the day. It should also be enriched with vitamins, minerals, fiber, carbohydrates, and other nutrients to cater to your nutritional needs during pregnancy. The right type can help you stay healthy and also benefit your baby.
Cereals are easy to prepare and the best accompaniment of milk. So in this post, we have listed out some of the best breakfast cereals for pregnant women, including their nutritional profiles.
What Should Your Cereal Have?

There is a very simple rule that governs the right diet for your pregnancy months. Eat anything that helps your body attain all the vital nutrients and minerals that you specifically need during these nine months. Simple!
Now, applying this to your breakfast cereal, you can very well figure out that you need a cereal that has the following basic properties:
It should be high in fiber content. This is necessary as, during pregnancy, you need to increase your intake of fiber-rich food. It helps prevent constipation, which is a common problem faced by pregnant women.
Your folic acid intake needs to be high during your pregnancy. So look for a cereal that has high folic acid content.
Your cereal should have an ideal balance of carbohydrates that shall give your body the required fuel for energy.
The cereal that you eat during your pregnancy should also be fortified with vitamins and minerals that are necessary during pregnancy.
The sugar content in the cereal should be substantially lower. Too much sugar is a big no-no!
The Benefits Of Cereal

It is a myth that pregnant women must eat cereal for breakfast without fail. This makes no sense and it is not humanly possible for a person to eat cereals without a break every day!
The fact that cereals are recommended during pregnancy stems from the fact that it is a great way to give your body what it needs. There is no doubt that eating cereal for breakfast is quite filling. The benefits associated with eating cereals are:
Cereals are a great way to include milk in your diet. There are a lot of women who do not usually drink milk. So, cereals are a great way out for these women to have milk on a regular basis.
Whole grain cereals are rich in fiber and other minerals and vitamins. Hence, it is a good way to make sure that your body gets the stipulated amount of these every day.
Cereals can be had in many different ways. You can have it plain with milk only. You can jazz it up by adding fruits, berries and nuts to increase the flavor. Doing this also allows you to eat all things healthy that you need during your pregnancy.
Eating cereal is fuss-free. Since you will have mood swings because of switching hormone levels, you may get hunger pangs anytime during your pregnancy. Cereals are a great way to deal with those pangs. Pour out your favorite cereal, add your favorite toppings, and you are set to combat your hunger the healthy way.
Best Cereals For Pregnant Women
Choose the 10 best cereals during pregnancy from the table given below:
| Sl. No | Cereal | Serving Size | Nutrition profiling Index Score | Total Carbs (g) | Fat (g) | Protein (g) | Fiber (g) | Sugar (g) |
| --- | --- | --- | --- | --- | --- | --- | --- | --- |
| 1 | Post Spoon Size Shredded Wheat | 1 Cup | 82 | 40g | 1g | 6g | 6g | 0g |
| 2 | Kashi 7 Whole Grain Puffs | 2 Cup | 82 | 30g | 1g | 4g | 2g | 0g |
| 3 | Kellogg's Unfrosted Mini Wheat Bites | 1 Cup | 82 | 46g | 1g | 6g | 6g | 1g |
| 4 | Uncle Sam Flakes | ¾ Cup | 78 | 38g | 5g | 7g | 10g | 1g |
| 5 | Fiber One – Original | 1 Cup | 78 | 50g | 2g | 4g | 28g | 0g |
| 6 | Nature's Path Synergy 8 Cereal | ¾ Cup | 78 | 24g | 1g | 3g | 5g | 4g |
| 7 | Weetabix | ½ Cup | 74 | 26g | 1g | 4g | 4g | 4g |
| 8 | Kellogg's All-Bran Original | ½ Cup | 72 | 23g | 1g | 4g | 10g | 6g |
| 9 | Cascadian Farms Multigrain Squares | ¾ Cup | 70 | 25g | 0.5g | 3g | 2g | 4g |
| 10 | General Mills Cheerios | 1 Cup | 58 | 20g | 2g | 3g | 3g | 1g |
So, the next time that you are out in the supermarket to stock up on cereal, keep in mind the pointers that we mentioned.
Check the sides of the box for the ingredients and the nutritional value of the cereal you choose and make a healthy choice for a happy pregnancy!
Cereals are excellent sources of carbohydrates, fiber, vitamins, and minerals, making them the most-preferred breakfast meal during pregnancy. With various types of cereals available, it could be difficult for you to choose the best cereal for pregnancy. However, to help you out, we have listed 10 highly nutritious cereals along with their nutritional profile. Choose a cereal rich in nutrients and folic acid to meet your nutritional requirements during pregnancy. Also, do not forget to check the ingredients and nutritional value of the cereal before purchasing.
Reference : 1

The following two tabs change content below.

Sadiya is a writer and editor with a passion for writing about parenthood and children. Her focus areas are health, wellness, and beauty. For MomJunction, she writes on kids' health and nutrition.  Sadiya believes in doing in-depth research and providing accurate information to help parents with concerns on their children's growth and development.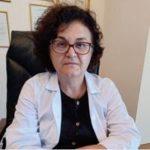 Dr. Irene (Eirini) Orfanoudaki
(PhD, MD)
Dr. Irene (Eirini) Orfanoudaki is a gynecologist-obstetrician, having a private practice in Heraklion, Crete, and collaborating with private health clinic 'MITERA' - Euromeda in Heraklion. With more than two decades of experience as a gynecologist-obstetrician, she specializes in ultrasound, colposcopy, minimal and advance gynecologic surgery, aesthetic gynecology, fertility consulting, menopause consulting, operative obstetrics, high-risk pregnancy, normal deliveries, antenatal, intra-parum, postnatal...
View Profile

›