Cesarean birth is recommended for mothers who, for some reason, are not able to undergo natural delivery. However, many mothers are apprehensive about breastfeeding after C-section. They are often concerned about whether they can breastfeed their baby right after birth or whether the anesthesia and medications can harm the baby.
No matter what the mode of delivery is, breastfeeding is essential to provide the required nutrition to the infant and signal the mother's body to continue producing more milk. Read this post to know if it is safe to breastfeed the baby after a C-section and other details related to it.
Can You Breastfeed After C-section?
Yes, you can breastfeed after a C-section. In fact, medical experts recommend that you breastfeed as soon as you can after the birth of the baby (1). Pediatric experts state that breastfeeding after a C-section can offer several advantages to an infant (2).
Benefits of breastfeeding after C-section:
Benefits the newborn's cardiovascular health.
Stabilizes the infant's body temperature due to the skin-to-skin contact during breastfeeding.

Helps with any sadness if birth did not go as planned.

Satisfaction of knowing you are giving your baby the very best.
Helps establish a healthy breastfeeding behavior and effective suckling by the infant.
Boosts the production of milk.
Provides optimum maternal satisfaction.
When it comes to preterm infants, breastfeeding has several positive effects on the overall health of the infant. Breastfeed your preemie immediately after C-section birth to ensure healthy growth (3). If your baby has to go to the NICU or needs to be away from you for medical reasons, start pumping immediately or as soon as you are able to.
However, breastfeeding after C-section comes with a variety of challenges.
What Are The Concerns Over Breastfeeding After C-section?
You may have heard of some complications that may arise from a C-section operation. However, most have a minor effect on breastfeeding:
1. Influence of anesthesia:
The first concern most mothers have while still in the operation room is the probable effect of anesthesia on the infant. Can the anesthesia pass into the baby through breastmilk? The answer is no.
Doctors know that breastfeeding right after birth is important and thus only administer local/ epidural anesthesia. This numbs your lower body whereas the torso has normal sensitivity. It ensures that there is no effect on the upper body parts, including breasts.
Researchers state that epidural anesthesia has no adverse impact on the infant's health or on breastfeeding (4).
2. Use of pain medication:
Since you are under the influence of anesthesia, you are not likely to feel the pain. However, as its effect tapers off, you are going to feel pain around the site of operation. Pain impulses can interfere with the secretion of oxytocin, the hormone essential for the flow of breastmilk.
Doctors provide an intravenous (IV) drip of pain medicines during surgery to prevent the onset of pain. These drugs are morphine-based and can provide pain relief for as long as 18 hours after surgery. The pain medication does not pass into breastmilk readily and whatever gets transferred has a negligible impact on the infant.
The baby may feel slightly drowsy, but there is no long-term influence on healthy growth. In fact, the first milk, called colostrum, absorbs the least amount of pain medicine. Therefore, it is undoubtedly safe to breastfeed the baby immediately after C-section even if you are administered pain medication (5).
Opioid-based medicines:
The mother could be later prescribed oral painkiller compounds such as oxycodone (sold as Percocet) and hydrocodone (sold as Vicodin), which are opioid-based medicines, or narcotics. These compounds readily pass into the breastmilk, but doctors only administer a concentration that is safe for the infant.
The medication is usually prescribed for just three days (72 hours) in which duration the quantity of milk consumed by the infant is not sufficient to cause excessive oxycodone exposure (6).
Researchers note that the benefits of such painkillers outweigh the risks as less pain equals more oxytocin, which aids better suckling for the infant (7).
But, discuss with the doctor for non-opioid-based painkillers. You can always use acetaminophen (paracetamol) for pain within prescribed limits since the drug is compatible with breastfeeding (8).
3. Effect of antibiotics:
You are administered intravenous antibiotics right after delivery to prevent infection in the surgical wound. However, as antibiotics pass into the breastmilk, only safe antibiotics are given to you. Antibiotics may cause mild side effects, which are temporary, and usually, the effects are assessed by the doctor in the post-delivery routine checkups.
The doctor might tell you to take the antibiotic after breastfeeding the baby, so that there is a long gap between two breastfeeding sessions. This gives ample time for the body to process the medicine, resulting in minimal exposure to the newborn (9).
Antibiotics may seem unnecessary, but experts suggest that these medicines bring down the chances of infection in postpartum mothers. Overweight and obese mothers have a higher risk of infection after delivery. Antibiotics significantly mitigate the chances of infection in such cases (10).
C-section thus has minimal impact on breastfeeding and the breastfed infant. But, it is not just medication effects; C-section has practical problems too, such as holding your baby in the right position so that it is not painful for you.
What Are The Best Breastfeeding Positions After A C-section?
You can choose from the following breastfeeding position options, which do not affect postpartum recovery:
1. Pillow supported lap hold:
Sit on a bed and place a soft pillow on your lap. Place the infant on the pillow stomach to stomach to you in a way that his mouth can reach the nipple. Support the baby with your hands and use the pillow for support. You can consider buying a specialized C-section breastfeeding pillow that lets you have a better hold on the baby while breastfeeding.
2. Lying on the side:
Lie on the side and nurse the newborn by placing them beside you. You can place the baby on a soft pillow if you feel they are unable to reach for the breast. Wrap an arm around the baby over their head to provide support. You can use pillows under your head, behind your back, and between your knees to provide more support and to get comfortable.
3. Reclined feeding:
If your back feels sore, then you can feed in a reclined position on a chair. Place small pillows to support your lower back. Alternatively, you can purchase a cushioned chair. Recline in the chair with the baby and breastfeed the usual way.
4. Football hold:
It is also called a clutch hold. Sit on a bed with your feet folded or extended. Place a pillow to your left or right side, whichever is comfortable. Gently place the baby on their back, on the pillow, with the feet pointing backward and head towards you. Adjust the baby in a way that their head goes under your arm and his mouth reaches straight to your breast. You then get to hold the newborn like a football or a clutch by your side. This hold can be particularly convenient when breastfeeding twins after a C-section as it removes the strain of holding the infant entirely in your arms.
These positions prevent strain on your stitches on the C-section incision.
Below, we have answered some more questions on breastfeeding after C-section.
Frequently Asked Questions:
1. When does breast milk come in after C-section?
The American Academy of Pediatrics (AAP) states that, "Your breast milk will come in almost as readily as it would have if you had delivered vaginally". So, you will not have to wait for feeding the baby (5).
2. Does C-section affect breast milk production?
The AAP states that the mode of delivery has barely any influence on the breast's ability to produce milk (5). So, do not worry about your milk supply. Your baby will get adequate milk, and you do not have to stimulate milk production after C-section.
3. Can breastfeeding after C-section affect my periods?
Breastfeeding affects periods, but it does so irrespective of your mode of delivery. Regular breastfeeding stimulates the secretion of a hormone called prolactin that inhibits ovulation – release of an egg by the ovary. Since no egg is released, there is no implantation in the uterus and hence no menstrual periods. Non-breastfeeding mothers or those who feed infrequently return to their pre-pregnancy menstrual cycle in just 15 weeks. Breastfeeding mothers experience a prolonged absence of periods and can have their first period as late as 40 weeks after delivery (11).
4. Can I breastfeed if I had C-section under general anesthesia?
Yes, you can breastfeed. General anesthesia should not affect breastfeeding as you can safely nurse once you are awake and alert enough to hold your baby. It is for this reason that medical experts use and recommend only local anesthesia that transfers in fewer quantities into breastmilk than general anesthesia (12).
5. What if I get diarrhea after C-section and when still breastfeeding?
Diarrhea can be a result of several reasons. You must see a doctor right away to treat the underlying condition quickly. The doctor can prescribe you antibiotics that are safe for use during lactation. Probiotic treatment can also be an option since it is noted to be safe when you are breastfeeding (13).
Breastfeeding is considered to be the best source of nutrition for a newborn. Breastfeeding after a C-section is entirely safe as the skin-to-skin contact helps calm the baby and also improves milk production. You could also choose from the list of breastfeeding positions given in the post so that the process does not interfere with the postpartum recovery process and the healing of the stitches. Unless it is stated explicitly by your doctor due to specific reasons, do not refrain from breastfeeding your baby after a C-section.
References:
MomJunction's articles are written after analyzing the research works of expert authors and institutions. Our references consist of resources established by authorities in their respective fields. You can learn more about the authenticity of the information we present in our
editorial policy
.
The following two tabs change content below.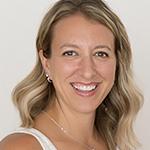 Briana Violand
(IBCLC, CSC)
Briana Violand, International Board Certified Lactation Consultant (IBCLC) and Certified Child Sleep Consultant (CSC), graduated from Tiffin University with a Bachelor's Degree in Business Administration and is a Certified Child Sleep Consultant (CSC) through the Family Sleep Institute. She has 8 years of breastfeeding, and countless hours of education and training. She enjoys helping people. Her goals are to educate,...
more

Rohit Garoo is a zoologist-botanist turned writer with over 8 years of experience in content writing, content marketing, and copywriting. He has also done an MBA in marketing and human resources and worked in the domains of market research and e-commerce. Rohit writes topics related to health, wellness and development of babies. His articles featured on several notable websites, including...
more