Breastfeeding during pregnancy can be challenging but possible. Many mothers may breastfeed their toddlers on subsequent pregnancy. It is recommended to ensure hydration, nutrition, and energy while ensuring the health and wellbeing of your nursing child and unborn child. Although it can be overwhelming, it is common practice for many mothers in different cultures.
Read on to learn more about the safety of breastfeeding during pregnancy, how to address dilemmas and myths, and tips to balance pregnancy and breastfeeding together.
Is It Safe To Breastfeed Your Baby While Pregnant?
Yes, it is safe to breastfeed when you are pregnant, as long as you feel healthy (1).
When you breastfeed, a hormone called oxytocin is released. Most women worry that this hormone can cause uterine contractions and preterm labor. However, oxytocin alone is not enough to dilate your cervix or cause contractions. Therefore, it is safe for both the mother and the fetus (2).
However, note that the taste of the breastmilk changes as your body will produce colostrum (3). This will alter how your older child experiences and reacts to breastfeeding. Your unborn baby, on the other hand, will continue to receive proper nutrition from your body.
Including a well-balanced diet is essential to support both your unborn baby and your toddler. If you are still in doubt, keep reading to learn about the myths that make breastfeeding during pregnancy seem unsafe.
Breastfeeding While Pregnant – Myths And Facts
In this section, we try to thwart the myths that surround breastfeeding during pregnancy.
Myth one: Breastfeeding mothers cannot conceive
Fact: A woman's body is one of nature's amazing creations. When you breastfeed, your body will delay ovulation as a way to space the babies and protect you from stress. Usually, ovulation resumes as early as six weeks or as far as one year after the delivery, enabling you to get pregnant (4). If you are not ready for another baby at this time, use contraception.
Myth two: The nursing child will wean when you are pregnant
Fact: The nursing child will recognize the changes in your breast milk, but may not entirely resist it. The hormonal changes also make the child moody and cranky. So, it is a good time to wean the child, even if the child will initially resist it. But if you do not want to wean the nursing toddler, talk to the doctor (5).
Myth three: Only one child receives the nutrition
Fact: If you can get pregnant when breastfeeding a baby, then you are healthy enough to deal with two children. Your body makes all the necessary nutrients to provide for both the baby growing inside and the nursing baby. What you need to do, however, is eat healthily to provide nourishment for both.
Myth five: Breastfeeding during pregnancy causes a miscarriage
Fact: There is no proof showing that breastfeeding women are at a higher risk of miscarriage. Although the oxytocin hormone brings on contractions, they are not strong enough for inducing labor. The contractions stop early for your unborn baby to have enough room (6).
If you are healthy enough, you can support your pregnancy while also providing nourishment for your breastfeeding toddler. Keep reading to know how you can get enough sustenance to support your babies and your body during pregnancy.
How Many Calories Should You Consume While Breastfeeding During Pregnancy?
If you are breastfeeding during pregnancy, you need to eat enough to sustain three lives. So the number of calories you should consume also increase.
You should be consuming an additional of 300 to 500 calories every day to meet the energy requirements of the unborn baby (7). Additionally, you may need 500 extra calories to breastfeed. Therefore, a total of around 1,000 calories are required every day to meet the nutritional needs of the developing baby and the older child (8).
Next, we give you a few tips that help you manage your health better for nurturing your nursing toddler and the unborn baby.
Tips For Breastfeeding While Pregnant
Here are a few things to remember if you choose to breastfeed the child into your subsequent pregnancy.
1. Check with your doctor first
Although trace amounts of pregnancy hormones in the milk are safe for the nursing baby, your doctor will advise you to wean the child if you:
Checking with your doctor helps in determining whether or not you should continue to breastfeed.
2. Sit or lie down during breastfeeding
Some women experience fatigue due to breastfeeding in pregnancy. This is possible since more energy consumption can make you tired. Therefore, sitting or lying down in a relaxed position gives you extra time to rest when your baby is feeding. As the pregnancy progresses, you have to think of innovative ways that keep you and the baby comfortable while nursing (9).
3. Monitor milk supply
The milk supply begins to reduce around the fourth or fifth month after delivery. Therefore it is important to check if the nursing baby is satisfied with the supply of milk and if it is meeting their weight and growth markers. Discussing this with a lactation specialist or a pediatrician can be helpful.
4. Check your diet
As mentioned earlier, it is crucial that you eat well for the health of the fetus, nursing baby and you. Both pregnancy and breastfeeding utilize plenty of calories so choose healthy and nutrient-dense foods. Take prenatal supplements for adequate intake of iron, folic acid, and calcium. Drink lots of water or fluids (10).
5. Breast or nipple care
Breast soreness and nipple tenderness as a result of early pregnancy will intensify while breastfeeding. In such cases, using hydrogel pads, coconut oil, and lanolin creams will bring the needed relief (11).
Are you still having doubts? Read the next section, where we answer a few commonly asked questions about breastfeeding during pregnancy.
Frequently Asked Questions
1. When should you not breastfeed your baby during pregnancy?
You may have to stop breastfeeding your baby in case you have a high-risk pregnancy. It is also not recommended if you are HIV positive, undergoing radiation treatments, anemic, dealing with hypoplasia (where mammary glands do not develop normally) or recovering from a breast reduction surgery.
2. What if you are not able to breastfeed your baby during pregnancy?
If you cannot breastfeed your baby due to health concerns, you should make up for the baby's nourishment through other foods. If your older baby is below six months, you may introduce formula milk. And if he is older than six months, you can start giving solid foods along with formula feed. Though it might take time, your child will gradually adjust to the change.
3. Does your milk supply drop when pregnant?
Milk supply, as well as composition, usually reduces around the fourth or fifth month of pregnancy. This could be due to hormonal changes, frequent nursing or pumping the breast milk.
While you can nurse a baby as long as you can, weaning them is better when you conceive again. It could be challenging initially, but try weaning slowly and encourage shorter feeds or increase the gap between feeds. If the baby is older, you can help them to give up breast milk by making healthy solid foods more interesting.
Most importantly, you do not have to worry or feel guilty about weaning the child, since you have already provided them with enough nutrition via breastfeeding until now.
Do you have any tips for our other readers? Share them in the comment section below.

References:
MomJunction's articles are written after analyzing the research works of expert authors and institutions. Our references consist of resources established by authorities in their respective fields. You can learn more about the authenticity of the information we present in our
editorial policy
.
The following two tabs change content below.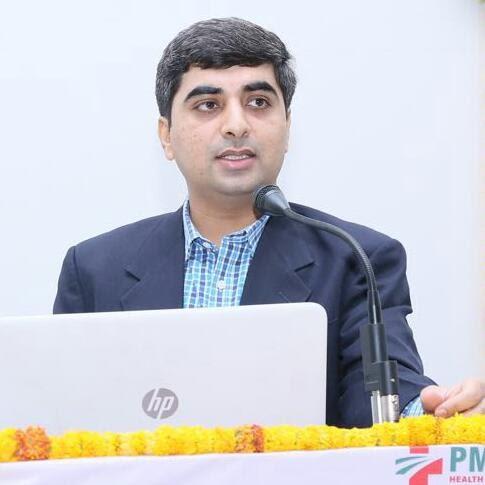 Dr. Shashwat Jani
(MS)

Dr. Shashwat Jani is a consultant obstetrician & gynecologist in Smt. N.H.L. Municipal Medical College, Ahmedabad. His field of interests are High Risk Pregnancy, Infertility and Endoscopy. He has written 12 chapters in reference books of Ob/Gyn and published 18 articles in Index journals. Dr. Jani has been invited as faculty in more than 200 national and international conferences. He...

more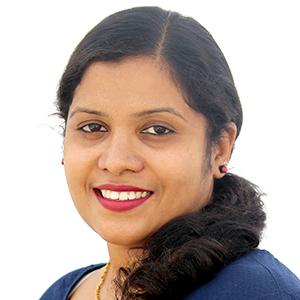 Rebecca Malachi
Rebecca is a pregnancy writer and editor with a passion for delivering research-based and engaging content in areas of fertility, pregnancy, birth, and post-pregnancy. She has been into health and wellness writing since 2010. She received her graduate degree in Biotechnology and Genetics from Loyola Academy, Osmania University and obtained a certification in 'Nutrition and Lifestyle in Pregnancy' from Ludwig...
more