Tuna is among the most consumed fish in the world. The United Nations even celebrates "World Tuna Day" on the second of May to mark the economic and nutritional importance of the fish (1). However, you may be doubtful about the safety of tuna for babies as it is quite likely to contain mercury, which may have adverse effects on your baby's health (2).
Keep reading this post, where we provide more information about the health benefits of tuna for babies, precautions to observe, and recipes to prepare delicious fish dishes for infants.
Types Of Tuna – What Is Safe And What Is Not?
There are a total of 15 species of tuna, out of which five commercially important tropical species are most commonly used as food. These species are yellowfin, bigeye, bluefin, skipjack, and albacore (3).
Internationally, tuna is used fresh, frozen, or canned. As per FDA, the best choices of tuna are light canned skipjack tuna, canned/fresh/frozen albacore, yellowfin, and white tuna.
The FDA recommends avoiding bigeye tuna (4). These recommendations are made on the basis of mercury levels and other contaminants that might be present in the fish.
Can Babies Eat Tuna?
Yes, babies can eat tuna. However, the right age to include it in your baby's diet is not clear.
According to the American Academy of Pediatrics, a baby's diet can include fish within a few months of starting solids (5). Therefore, once your baby shows the signs of readiness for solids, then you can consider introducing tuna. However, it is best to consult a pediatrician before you feed tuna to your baby.
How Much Tuna Can A Baby Eat?
The US FDA and EPA recommend the consumption of one ounce (28 grams) of fish per week for kids aged two years. This recommendation mainly includes marine-derived "oily fish", such as tuna (4) (6). However, for babies below two years of age, no specific serving size per day or week has been mentioned. To decide on a safe intake limit, consultation with a pediatric nutritionist is advisable.
Nutritional Value Of Tuna
Apart from being a good source of essential nutrients like omega-3 fatty acid, selenium, and vitamin-D, tuna has plenty of protein, too (7) (8).
Below is the approximate nutritional composition of 100 grams of fresh tuna.
Name
Amount
RDA
Water
74.03g
–
Energy
109Kcal
–
Protein
24.4g
Total lipid (fat)
0.49g
Calcium, Ca
4mg
210mg (0-6 months)

270mg (7-12 months)

Magnesium, Mg
35mg
30mg (0-6 months)

75mg (7-12 months)

Phosphorus, P
278mg
100mg (0-6 months)

275mg (7-12 months)

Potassium, K
441mg
500mg (0-6 months)

700mg (7-12 months)

Sodium, Na
45mg
120mg (0-6 months)

200mg (7-12 months)

Selenium, Se
90.6µg
12µg
Niacin
18.475mg
5.4mg
Folate, total
2µg
24µg (0-6 months)

32µg (7-12 months)

Choline, total
65µg
–
Vitamin B-12
2.08µg
0.1µg
Vitamin D (D2 + D3)
1.7µg
10µg
Sources: U.S. Department of Agriculture (9) and World Health Organization (10)
Health Benefits Of Tuna For Babies
Below are some benefits that your baby could reap by consuming tuna in a well-balanced diet.
Growth and development: Coldwater fishes such as tuna are an excellent source of omega-3 fatty acids, such as DHA and EPA (11). Both EPA and DHA are essential fats that are required in optimum amounts to support the proper growth and development of your baby's eye, brain, immune, and nervous system (12).
Bone development: Vitamin-D is a fat-soluble vitamin that is necessary for calcium absorption. Besides, it is required to perform various other functions such as regulation of neuromuscular processes and hormone production in the body (15). Tuna is considered as an essential source of vitamin-D, considering the nutrient is naturally found in very few foods (16).
Overall health: Tuna is a good source of various micronutrients such as magnesium, phosphorus, potassium, sodium, selenium, and thiamine. Owing to these nutrients, regular consumption of tuna could have beneficial effects on the overall health of the baby in the long run.
As you know the benefits, it is also wise to know the possible side-effects of consuming tuna.
Risks Of Tuna For Babies
Tuna (fresh/canned) is associated with mercury exposure. As per WHO consideration, mercury is one of the top ten chemicals of major public health concern (17). Exposure to mercury during the early years of life can cause serious health effects on the nervous, immune, and digestive systems.
Besides mercury, canned tuna has other possible contaminants due to commercial handling and processing. A few examples are the elements lead and cadmium, which can be bad for health too. Therefore, the Office of Community and Public Health, USA (OCPH) recommends "avoiding excessive amounts of tuna in diet". Eating one can per week should not be a problem for children under six years of age (18). However, it is best to stick to an ounce or less for babies. Consult a pediatrician or pediatric dietician to learn the safe quantity of tuna for your baby.
Precautions To Take While Introducing Tuna To Babies
Below is a list of precautionary steps to observe when feeding tuna to babies.
Acknowledge the fact that all tunas can be possibly contaminated. It may not always be possible to avoid mercury entirely. So look for options with less mercury over the ones with possibly higher levels. Canned tuna, especially white, tend to have high amounts of mercury, whereas canned light tuna is considered to have low levels of mercury.
Follow FDA's latest advice about eating fish. It will help you choose the best for your baby and yourself.
Check for labels while you are buying canned tuna. Labels will help you identify the safest option available over the shelf.
As you prepare tuna for your baby, ensure that you remove bones. This is important if you are using fresh tuna instead of canned.
While feeding, start with small amounts. Watch for the possible signs of fish allergy or intolerance. If any concerns are observed, discontinue feeding immediately.
Avoid introducing tuna with any other new food. It can help you determine allergies easily and might also prevent any cross-reaction with other food items.
To know more about the levels of mercury, see the FDA food safety website or the EPA website. You can also look for your local advisories, especially for tuna caught fresh.
As always, make sure there is variety in your child's diet, just because fish is a good source of nutrition, do not forget it has its hazards as well.
Precautionary steps, when followed accurately, mitigate the potential health risks associated with tuna.
Let's check some interesting recipes that you could try for your baby.
Tuna Recipes For Babies
Tuna puree is the simplest option to choose when introducing tuna to the baby for the first time. Once your baby gets comfortable with it, then you can try these interesting and nutritionally sumptuous recipes.
1. Tuna Mash Pie
An ideal tuna recipe since it is easy to swallow and is nutritionally balanced.
You will need:
1 small potato (peeled and diced)
1 cup broccoli
20g tuna (canned, light)
How to:
Take a thick bottom pan and boil potato in water for 15 minutes.
Mash the boiled potato with a fork until you get a rough paste.
Next, wash and separate the broccoli florets. Put the cleaned florets and tuna in another pan and boil them for about 10 minutes.
Drain the water and add the mashed potato to the cooked broccoli and tuna.
Stir together until all mixed. Serve the dish warm
2. Grilled tuna with avocado and cucumber
You will need:
¼ cucumber, diced
1 cup small tomatoes or cherry tomatoes, sliced
½ tbsp finely chopped fresh ginger
3 medium onions, chopped
1 tbsp lime juice
¼ tsp salt
1 avocado, thick slices
2 fresh wild tuna steaks (approx. eight ounces or 226 grams)
1 tbsp sesame seeds, roasted
Extra virgin olive oil
How to:
Take a medium-sized bowl, put the cucumber, tomatoes, ginger, onions, lime juice, one tablespoon olive oil, and salt.
Mix everything together well and then fold the mixture in the avocado slices.
Meanwhile, heat the grill to medium-high.
As the grill is getting heated, rub both sides of the tuna with oil.
Grill each side for three to four minutes.
Once done, slice the tuna and sprinkle sesame seeds.
Serve hot with a homemade sauce of your choice.
Frequently Asked Questions
1. Is tuna every day healthy for my baby?
Considering the high mercury content of tuna, children shouldn't eat tuna every day (19).
2. Can I give my baby tuna mayo?
Yes, tuna mayo can be a delicious snack for babies that you can experiment with and add veggies of your choice (20).
Tuna for babies is a good choice for their overall strong growth and development due to the fish's richness in omega-3 fatty acids, essential vitamins, and other micronutrients. However, since seafood allergies are not uncommon, check your baby for any allergic reactions after starting their tuna feed. If your child has a family history of allergies or you are in doubt, consult your pediatrician before feeding tuna to your baby. Nevertheless, as long as you feed your child an age-appropriate, safe quantity of tuna, you may include it in your baby's diet.
Infographics: Does Canned Tuna Have Contaminants?
Fresh fish is less likely to have additives in them. Tuna, when canned, may acquire chemicals, besides mercury, from the packing materials or substances used to process and preserve the fish. The infographic below lists some contaminants that may be present in canned tuna.
Key Pointers
Tuna can be included in your baby's diet a few days after starting solids if the pediatrician approves.
It is a rich source of proteins and essential nutrients required for the baby's proper development.
Tuna mash pie, grilled tuna, and a few other recipes as you read along.
References:
MomJunction's articles are written after analyzing the research works of expert authors and institutions. Our references consist of resources established by authorities in their respective fields. You can learn more about the authenticity of the information we present in our
editorial policy
.
The following two tabs change content below.

Swati Patwal is a clinical nutritionist, a Certified Diabetes Educator (CDE) and a toddler mom with over eight years of experience in diverse fields of nutrition. She started her career as a CSR project coordinator for a healthy eating and active lifestyle project catering to school children. Then she worked as a nutrition faculty and clinical nutrition coach in different...
more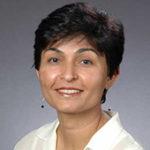 Jyoti Benjamin
(MS, RD, CSO, FAND, CD)
Jyoti Benjamin has 25 years of experience as a clinical dietitian and currently works in Seattle. She focuses on teaching people the value of good nutrition and helping them lead healthy lives by natural means. Benjamin has a masters in Foods and Nutrition, and has been a longtime member and Fellow of AND (Academy of Nutrition and Dietetics) and the...
more