Pregnancy can weaken your immune system and make the body vulnerable to various infections and illnesses (1). Allergies, cough, cold and sleeplessness are among the common problems that you may experience alongside other changes in your body. The first medicine that comes to your mind in such cases would probably be Benadryl, an over-the-counter (OTC) medication. But, how safe is Benadryl during pregnancy? MomJunction gives you all the details in this article.

What Is Benadryl?
Benadryl, also known as diphenhydramine, is a type of antihistamine that is used to treat a cough, cold, itching, watery eyes, hives and other allergy symptoms.
The drug is available in two major forms, tablets and syrup (2). Other brand names of diphenhydramine include Sominex, Nytol, and Unisom.
Can You Take Benadryl (Diphenhydramine) While Pregnant?
Yes, it is safe to take Benadryl during pregnancy, but only after consulting your doctor.
The US Food and Drug Administration lists Benadryl as a category B drug for pregnancy risks, which means that there are no known harmful side effects of it. However, there is no proof that it is entirely safe during pregnancy, and should only be taken if prescribed by a doctor (3).
[ Read: Loratadine During Pregnancy ]
How Much Benadryl Is Safe To Take During Pregnancy?
The recommended oral dosage is 25mg to 50mg (one to two Benadryl tablets) once in every four to six hours as suggested by the doctor (4).
Benadryl can sometimes lead to drowsiness or dizziness, so it is better to avoid activities such as driving, working with tools or machinery when you are on the medication. In any case, take the dosage prescribed by the doctor to stay safe.
What Could Be The Side Effects Of Benadryl During Pregnancy?
Benadryl is not linked to any birth defects. But when taken in excess, it could put the mother at risk.
Nervous system effects: Benadryl has sedating qualities and causes drowsiness, which can lead to depression in the long term. It also causes light-headedness, blurred vision, spatial and mental disorientation, loss of appetite, hallucinations, nervousness, and insomnia (5).
Hypersensitivity: Studies by the John Hopkins University showed that diphenhydramine could cause hypersensitivity that could lead to rashes, eczema, and pruritis (6).
Cardiovascular and gastrointestinal problems: Headaches, hypotension, palpitations and tachycardia, and mild gastrointestinal issues such as nausea, vomiting and dry mouth are also noticed (7).
Fetal morbidity: Benadryl, in combination with another drug Restoril (or temazepam used for treating anxiety), is likely to increase the risks of fetal morbidity (8).
Birth defects: Studies show that taking diphenhydramine in the first trimester can increase the chances of the baby having a cleft lip or palate (9).
[ Read: Is It Safe To Take Labetalol During Pregnancy? ]
When To Avoid Benadryl During Pregnancy?
Stay off Benadryl if you have any of the following:
Colostomy or ileostomy
Breathing issues such as asthma
Gastro and intestinal conditions
Liver and kidney problems
Urinary problems
Glaucoma
Blood pressure
Thyroid problem
Keep reading to know the answers to frequent queries about Benadryl during pregnancy.
Frequently Asked Questions:
1. Is Benadryl cream safe during pregnancy?
It is safe to use topical Benadryl during pregnancy as there are no known effects of it. It is used to treat allergy or an irritant reaction on the skin. Check with your doctor before using it anyway.
2. Can I take Tylenol and Benadryl together while pregnant?
Tylenol is used for treating muscle aches and pain associated with common cold. Benadryl is for treating allergy symptoms. They are safe when taken separately, but check with your doctor before taking them together, as the effect of these medicines may not be the same for all.
3. Can I take Benadryl every night while pregnant?
Never  take Benadryl (diphenhydramine) or any other drug during pregnancy without your doctor's advice. Any drug should be avoided during the first trimester as it's the organogenesis phase, where the baby is being formed. Even if needed, Benadryl can be used for symptomatic relief during second and third trimester for short term and not daily. Discuss with your doctor.
[ Read: Dry Cough During Pregnancy ]
4. Can I use Benadryl spray during pregnancy?
Benadryl itch relief spray is safe to use during pregnancy. It temporarily relieves pain and itching caused by cuts/burns/scrapes, rashes, insect bites, skin irritations and more. However, you should check with your doctor before using it.
Remember, no medication is 100% safe to use during pregnancy. It is best to take any medicine only if it is required, and with the permission of the doctor. If you have a specific allergy, talk to the doctor about using Benadryl or any other anti-allergen. As far as possible, try to deal with sleeplessness and minor allergies without using medications.
Did you use Benadryl when you were pregnant? What was your experience? Tell us about it in the comments section below.
Recommended Articles:
The following two tabs change content below.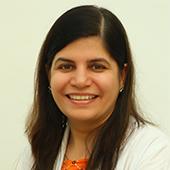 Dr. Vimee Bindra
(MS, MHA)

Dr. Vimee Bindra is a Consultant Gynaecologist, Laparoscopic Surgeon, and medical writer. She specializes in Gynaecology and Obstetrics, Gynae Endoscopic Surgery, and Endometriosis Excision. She graduated from R G Kar Medical College, Kolkata (1998-2003), and pursued her post-graduation in Obstetrics and Gynaecology in Kolkata (2005-2008). She also obtained the advanced Laparoscopy and Hysteroscopy training from Clermont Ferrand in France. Dr....

more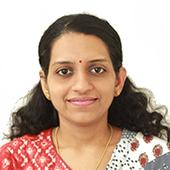 shreeja pillai
Shreeja holds a postgraduate degree in Chemistry and diploma in Drug Regulatory Affairs. Before joining MomJunction, she worked as a research analyst with a leading multinational pharmaceutical company. Her interest in the field of medical research has developed her passion for writing research-based articles. As a writer, she aims at providing informative articles on health and pharma, especially related to...
more