Cars, whether hot rods, trucks or classics, are an obsession for many people. And, if you are a pedal to the metal kind of mom, you can think about naming your baby after your favorite car brand or model. While, it may seem like a tad too fanatic, the amount of lovely choices for names makes naming a baby after a car a thought you should strongly consider.
Do you know how often people name their kiddos after cars? According to the U.S. Social Security Administration, 4,955 babies were named Cooper (after Mini Cooper), and 4,207 babies were named Genesis (after Hyundai Genesis) in the year 2013.
We've hunted and shortlisted 100 of the best car names for girls and boys. Read them below.
Car Names For Boys:
1. Cooper:
Mini Cooper, the favorite car of millions of people, has a name that is given to thousands of babies every year. Its literal meaning is 'barrel maker'.
[ Read: Baby Names After Cities ]
2. Bentley:
Just like the car, even the name Bentley is handsome and rich. It had a huge leap in the past few years, thanks to the reality television shows, "Teen Mom" and "16 and Pregnant". This English name means 'meadow with coarse grass.'
3. Jeremy:
Here, we are referring to Jeremy Clarkson, the show host of "Top Gear". Jeremy is the English form of the name Jeremiah and means 'exalted by God.'
4. Enzo:
Enzo isn't a car brand or model. It's the name of the maker of sports car brand, Ferrari. This moniker is a German variation of the name Henry and means 'rules the home
5. Herbie:
Herbie is the anthropomorphic Beetle car that featured in Disney's "The Love Bug". This car has a mind of its own and is also capable of driving himself. Herbie is derived from the name Herbert and means 'warrior.'
6. Rory:
This moniker is inspired by the British animated children's show "Roary the Racing Car". The series follows the adventures of Roary and his friends. The meaning of Rory is 'red king'.
7. Aston:
Aston Martin is a world-famous British sports car manufacturer. This English surname derived from a place-name means 'East Town.'
8. Jenson:
You do not need to restrict yourself to car models and brands. You can also name your kiddo after your favorite Formula One star as well. Jenson, as in Jenson Button is our favorite.
9. Lincoln:
Lincoln is not just the name of the United States most popular President but is also shared by America's top-selling luxury automobile brand.
[ Read: Baby Boy Names By Syllable ]
10. Lexus:
Lexus, the luxury division of Toyota, the Japanese auto brand, is popular among the elite. But the name is popular with the masses. This unisex name entered the top 100 baby name list in the year 2014. Shorten it to Lexie for a cutesy nickname.
11. Ranger:
Ranger is a French name, meaning 'outdoor guardian'. Technically, Ranger is not a car, but a mini truck, but there's no denying that this name brings to mind outdoor fun and adventure.
12. Royce:
This name instantly brings the brand Rolls-Royce to mind. After years of being stagnant, Royce is now finding favor with many parents.
13. Holden:
No, we are not referring Holden Caulfield, the protagonist of the movie "The Catcher in the Rye" here. We are talking about the Australian car company of the same name here.
14. Romeo:
Whether you associated this name with the Shakespearean Hero or the Italian car manufacturer, Rome is a winner all the way. It currently sits pretty at 377th spot.
15. Renault:
In France, Renault is popular, both as a car brand and baby boy name. This moniker has a French charm that we absolutely love. Its other namesake is Louis Renault, the winner of the Nobel Peace Prize.
16. Ford:
This moniker screams car brand, which can be a bit a bit too loud for some people's taste. It has plenty of other namesakes as well, including Ford Madox Brown, the English painter.
17. Morgan:
Are you a fan of classic cars? Then you could take inspiration from this sophisticated British sports car brand. While it would make a distinguished baby girl name, we think it would sound better on boys.
18. Cruz:
We believe even the Beckhams and Lleyton Hewitt were inspired by this Chevrolet car. Add an 'e' at the end, and you can pay tribute to the Holden model.
[ Read: Technology Baby Names ]
19. Chevy:
Chevy, the short form of Chevrolet, stands strong as a diminutive of Chevalier. Meaning 'knight or horseman', this name would eternally be associated with Cornelius Crane "Chevy" Chase, the American comedian.
20. Cherokee:
Jeep lovers would know what we are referring to here. This moniker ha a 1960s commune vibe to it and that's what makes it different from other car inspired names. Use Cher or Ricky for the nickname.
21. Carr:
No, Carr isn't just a spelling variation of Car. It's also the acronym for a famous auto-mechanic. Never underestimate a boy named Carr. He may collect Matchbox cars now, but in the future, he could own a fleet of Jaguar.
22. Dodge:
This name would work really well for a hardcore sports car lover. Dodge is a brand of American minivans, cars, and sports vehicles.
23. Ayrton:
Ayrton Senna is the name of the famous Brazilian racecar driver who has won Formula One world championship thrice.
24. Dale:
Dake Earnhardt, Sr. is a NASCAR driver who has seven Winston Cup and 76 career wins in his kitty. He is also the two-time champion of the Busch Racing Series.
25. Jimmy:
Jimmy was the name of GM's SUV model, which has been discontinued. This pet form of Jim and James is now being used independently too.
26. Michael:
Who does not know Michael Schumacher, the Formula One racer with Grand Prix and World Championship wins? This moniker nombre climbed the top position for the first time in 1954.
27. Logan:
By Logan, we are referring to Renault Logan, the mid-range sedan car. This bright and cheerful name originated from a place in Ayrshire. Logan means 'small hollow'.
28. Monte:
We are referring to the Chevrolet Monte Carlo car. This old-fashioned nickname of Montgomery has a certain charm to it.
29. Martin:
If you did not like Aston much, you could always go with Martin, one of the ancient names that are in the process of sounding possible again.
[ Read: Middle Names For Boys ]
30. Mark:
The Lincoln's Mark series is one of their most successful lineups. This name caught in the 50s and reached the sixth spot by the 60s.
31. Nash:
Nash Motors Company was an American automobile brand based in Kenosha, Wisconsin. This English surname would go well with the trendy names Ash, Cash, and Dash.
32. Owen:
Here's another major car company, Owen Magnetic Motor Car Corporation. This Celtic name is on the rise now, jumping three hundred places in a decade.
33. Peirce:
Pierce-Arrow Motor Company was one of the renowned car brands of its time. This variation of Pierce means 'son of Piers'.
34. Veyron:
The Bugatti Veyron is a mid-engine sports car developed by Volkswagen. Bugatti will sound a bit odd for a baby name, but Veyron could make a viable pick.
35. Richard:
Richard Petty, also known as the King, is a famous NASCAR racer. He is a seven-time Daytona 500 winner and has won 200 NASCAR races too!
36. Mack:
Mack is a world producer of automobiles. As a name, Mack makes a friendly and engaging alternative to Jack and Max.
37. Stanley:
The Stanley Motor Carriage Company was an American manufacturer of steam-engine vehicles, operating from the year 1902 to 1924. This English name means 'near the stony clearing'.
38. Vin:
Vin, the short form of Vehicle Identification Number, could make a short and sweet name for your son. It's a diminutive of Vincent and means 'conquering'.
39. Wilson:
Wilson Automobile Manufacturing Company was an automobile manufacturer that later purchased by a Salle-Niagara Company. The meaning of Wilson is 'son of Will'.
[ Read: Royal Boy Names ]
40. Ross:
Ross was the name of a steam automobile built by its founder Louis S. Ross. This moniker originated as a surname of a Scottish clan, but now stands strong alone.
41. Fabia:
Fabia here refers to Skoda Fabia, a hatchback car from the brand. You can use Fabia as a short form of the name Fabian.
42. Axle:
Axle, an auto part could make a potential name for your child. If you want, you can change the spelling to Axel.
43. Baron:
The Chrysler Imperial LeBaron was one of the classic luxury cars of the 1930s. This one just rolls off the tongue, isn't it?
44. Cole:
The Cole Motor Car Company was an automobile maker based in Indiana.
45. Dayton:
Dayton isn't just the brand name of the makers of Electric car but is also the title famous car race in America.
46. Harrison:
Harrison was the name of a touring car built by the Harrison Wagon Company.
47. Jack:
Jack, the abbreviation for a car jack auto part, would be a classic name for your son.
48. Jazz:
Jazz, as in Honda Jazz, would make a spunky nickname for your son.
49. Hemi:
Hemi, the short form of Chrysler Hemi engine, would sound great as a baby name too.
50. Jeffery:
Jeffrey is the name of a touring car manufactured by the Thomas B. Jeffery Company.
[ Read: Literature Baby Names ]
Car Names For Girls:
51. Caprice:
Both Chevrolet and Holden have cars named Caprice. The literal meaning of this appealing name could be a put off for some parents. Caprice means 'impulsive change of mind'.
52. Infiniti:
The name of the luxury car from Nissan has started being used a baby girl name as well. Kids will associate this name with their favorite movie "Toy Story"- "To Infinity and beyond!"
53. Clio:
Clio is one of the most famous car models by French automaker Renault. This adorable moniker can also be considered as a spelling variation of Cleo.
54. Shelby:
If you are a muscle car enthusiast, this high-performance version of the classic car Ford Mustang would send shivers down your spine. And it would make a great baby girl name too!
55. Tesla:
This electrical car manufacturer has been turning heads not just for its vehicles, but also for its catchy names. The name Tesla, derived from Slavic name Thessaly, is exceedingly popular with the Americans.
56. Elise:
If you have a thing for the sports car and want a moniker that nods subtly to your passion, Elise would make a perfect pick. This French, baby girl name gets credit from the sassy and sleek Lotus Elise.
57. Savana/Savannah:
The GMC may have tweaked the spelling for their car, but this name is popular with the girls in its original form. Which variant would you opt for? Savana or Savannah?
58. Lotus:
This moniker inspired by the exotic flower is beautiful in its own right, but it becomes a double whammy when you add the power of the sports carmaker of the same name.
[ Read: Royal Baby Names For Girls ]
59. Porsche:
This sleek and sporty name of a high-end automobile brand is very popular in Hollywood. If you want, you can try its softer and more usable alternative- Portia.
60. Zephyr:
Not just the name, we love this car too! This beautiful car was introduced in the year 1935 as a 1936 model as is now considered a vintage model. The meaning of Zephyr is 'west wind'.
61. Jetta:
Jetta is a cheerful and full of energy name of a Volkswagen car. You can even shorten it to Jet for the nickname, if you want. Its famous namesake is, Jetta Goudal, the Dutch-American silent actress.
62. Avanti:
Avanti, the name of the lovely sports car by Studebaker, would sound great on your baby girl.
63. Mercedes:
As long as you do not add Benz after it, Mercedes would make a lovely name for your daughter. It's actually a Spanish name and means 'gracious gifts'. It originated from one of the epithets given to Mother Mary.
64. Kia:
Kia, the name of the famous Korean line of the vehicle, is derived from African language and means, 'season's beginning'. Kia has several namesakes as well, which includes Kia Joy Goodwin, the American actress and Kia Abdullah, British novelist and journalist.
65. Lancia:
If you want a beautiful car related baby name for your daughter, go with Lancia, a name inspired by the Italian automobile manufacturer. No one could even guess that Lancia is a Greek alphabet.
66. Cheyenne:
Cheyenne, the name of a Chevrolet vehicle is of Native American origin. You can recognize this name from the television show "Reba", where Cheyenne was the name of her eldest daughter.
[ Read: Baby Girl Names By Syllable ]
67. Cavalier:
We have to say that Chevrolet gives really cool names to its vehicles. One such is Cavalier. Chevrolet stopped the production of this compact automobile, but the name continues to enthrall the parents even today.
68. Laura:
Laura, the name inspired by the popular Skoda model, is evocative and feminine without being too much in the face. It means 'bay laurel'.
69. Alantra:
This moniker is inspired by the Hyundai Elantra car. And since it's a made up name, Alantra would make a unique name for your daughter. Allie or Lani would make cute nicknames for Alantra.
70. Liz:
Liz is the name of a racer competing in GT endurance and Sportscar racing. Liz is a diminutive of the name Elizabeth and means 'pledged to God'.
71. Milka:
Milka is the Venezuelan racer best known for having the highest finish for a woman in the 24 Hours of Daytona. The meaning of Milka is 'industrious'.
72. Melanie:
Melanie Troxel is a National Hot Rod Association created with five career wins in the year 2009. This name is derived from the Greek word 'melas' and is associated with two Roman saints.
73. Janet:
Janet, as in Janet Guthrie is the first women to drive in the Daytona and Indianapolis auto race. This diminutive of Jane means 'God's gracious gift'.
74. Katherine:
Katherine Legge is the British driver who has competed in Grand Prix and Formula One races. This moniker is derived from the Old English word Aikaterina and means 'pure'.
75. Camry:
Camry, the name of the mid-sized Toyota car, could be used a nickname for Camryn. This feminine form of Cameron got into the popularity list inspired by the actress Camryn Manheim.
[ Read: Middle Names For Girls ]
76. Danica:
This moniker is inspired by American auto race car driver. Danica Patrick is famous for being the first woman to win the IndyCar race.
77. Audi:
Audi, the short form of Audrey, is one of the top-class German automobile brands. We'd suggest you keep it as a nickname for the name Audrey.
78. Alfa:
Here's another reference to Alfa Romeo. This variation of the first letter of the Greek alphabet and the name of the constellation would make an unusual name for your daughter.
79. Aria:
This name is inspired by Tata Aria, one of the best diesel SUVs in India. The meaning of this Italian name is 'air or lionesses.
80. Acadia:
Acadia is a crossover vehicle from the renowned car brand GMC. This moniker is derived from the Greek word and means 'idyllic place'.
81. Ariel:
Ariel Atom is a high performance sports car produced by the Ariel Motor Company. Ariel is a Hebrew name, meaning 'lion of God'.
82. Aspen:
Aspen is a luxury SUV from the brand Chrysler. This place and nature name entered the popularity list in the year 1993 and is currently at 372nd spot.
83. Aurelia:
We are referring to Aurelia, the Grand Tourer produced by Italian manufacturer Lancia. The meaning of Aurelia is 'the golden one'.
84. Auburn:
Auburn was the name of an American automobile industry that functioned for the years 1900 to 1936.
85. Beretta:
Chevrolet Beretta is a car produced by Chevrolet from the years 1987 to 1996. This name would sound great in the middle.
86. Catherina:
Saab Catherina was a prototype automobile designed and made by Sixten Sason. It's a beautiful two seater with a Targa top.
[ Read: Vowel Baby Names ]
87. Catalina:
Pontiac Catalina is a hardtop coupe car produced between the years 1950 to 1981. Catalina is the Spanish version of Catherine and means 'pure'.
88. Celica:
Celica is a beautiful sports car produced by Celica. The moniker is derived from the Latin word 'coelica', which means 'heavenly' or 'celestial'.
89. Dakota:
Dodge Dakota, also known as Ram Dakota for the last two years of its production is a mid-sized pickup truck belonging to Chrysler.
90. Christine:
The Christine Direct Action Motor Company, originally called the Iron Works was a car company formed in the year 1904 and lasted until 1910.
91. Eleanor:
Eleanor is a 1971 Ford Mustang Sportsroof that received a star title credit in a film. This stately name has been in and out of fashion since the Queen of Aquitine brought it to England.
92. Dorris:
The Dorris Motor Car Company, founded by George Preston Dorris was functioning from 1906 to 1925. Dorris Henderson, the American folk singer would also be a namesake.
93. Giulia:
Alfa Romeo Giulia is a compact executive car from the Italian Car manufacturer, Alfa Romeo. This Italian variation of Julia means 'youthful'.
94. Felicia:
We think Felicia would make a lovely name for your daughter. This moniker was popular in Hispanic community a decade ago, but isn't much now.
95. Holly:
Holly is mentioned here as a spelling variation of Holley from the Holley Motor Car Company. This English nature name would sound better on a Christmas baby.
96. Liana:
Liana, inspired by Suzuki car of the same name, would make a great name for your little girl. The meaning of this French name is 'to climb like a vine'.
97. Nova:
Nova, the name of a car from Chevrolet would make a beautiful moniker for your darling. The meaning of Nova is 'new'.
98. Sienna:
Toyota Sienna, one of the most famous cars of all time has a lovely name inspiration to offer.
99. Stella:
Stella, the name of a solar-powered name, is extremely popular in the baby-naming world.
100. Victoria:
Crown Victoria was a full sized sedan marketed and manufactured by Ford. The meaning of Victoria is 'victory'.
Would you name your child after a car? What other car names you think would make cool baby names? Share your views with us in the comment section below!
Recommended Articles:
The following two tabs change content below.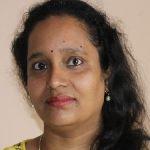 Latest posts by Bhavana Navuluri (see all)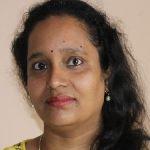 Bhavana Navuluri
B.Com, MBABhavana is the chief editor for MomJunction. She has 16 years of experience in content writing, editing, and management. She was a print media journalist for six years, before moving to online.As the chief editor, she guides her team in writing the most authentic content with no compromise on quality or editorial values.On the academic front, Bhavana is a graduate in Commerce, and has done her Masters in Business Administration, with proficiency in Accountancy, Financial Analysis, Business Economics, Planning and People Management.When not writing or editing, she loves to read (and re-read) English classics or spend time with her two children.