Pregnancy is a very crucial period in any woman's life. But then, how safe is exercising during pregnancy? And how safe is it to perform cardio workouts during pregnancy? Most of our lifestyle diseases are due to lack of exercise; so can a pregnant woman avoid all those by exercising?
Read this post to get the answers, and to know the safe kind of cardio workouts any pregnant woman can perform.
Benefits Of Cardio During Pregnancy

Even though cardio is one of the best ways to lose weight, performing it during pregnancy is not advisable. So, if you are pregnant, instead of performing cardio workouts for losing weight, you can perform them for getting these other benefits:
Relieving aches and pains
Boosting your energy levels
Making you feel positive and better
Proficiency Level:

If you are a beginner and are starting cardio exercises during pregnancy, start at a slow pace with low impact activities and aim to workout thrice a week for 30 minutes for each session. Pro individuals can continue the way they were exercising earlier, avoiding some of the heavy duty workouts.
Disclaimer: Please note to the consulting doctor before starting any exercises during pregnancy.

Cardio Exercises During Pregnancy

We list out some pregnancy cardio workouts:
1. Walking:

20 minutes of walking should be more than enough for a day. You can also use this time to listen to your favorite music and have some time for yourself. You can try following these steps:
Start with a five-minute brisk walk (make sure not to exert yourself).
Slow down and walk for another five minutes at a slow pace.
Then again repeat step 1 for another five minutes.
Repeat step 2 for the last five minutes.
Perform stretching exercises for five minutes to end the session.
[ Read: Benefits Of Walking During Pregnancy ]
2. Recumbent Bike:

Exercising on a recumbent bike is completely safe during pregnancy, but make sure not to overdo it. Following the steps while performing would be beneficial to you:
Warm up for five minutes at a speed you are comfortable with.
Increase your speed for the next three minutes.
And for the next three minutes, lower your speed. This completes one set.
You can do three to six sets depending upon your comfort levels.
In the end make sure to do some stretching exercises.
3. Climbing Steps:

Climbing steps is another simple, but impactful exercise that can be practiced during pregnancy without any problems. You can plan it while going to the office or coming back home. But make sure to keep the following points in mind:
Climb the stairs at a slow/moderate pace.
Dedicate time and decide how many steps you would climb daily.
Increase the number gradually if you are comfortable.
Wear comfortable shoes.
Avoid talking on your mobile phone while climbing.
4. Swimming:

Swimming is the best and the most advisable exercise for a pregnant woman. This is because in water, we would only weigh one-tenth of our actually weight. Swimming offers the following advantages:
Boosts your power and flexibility.
Unlike another exercises that can overheat your body, swimming actually cools your body down.
It also helps reduce the swelling of legs and feet during pregnancy.
[ Read: How To Swim When Pregnant ]
5. Low Impact Aerobics:

Low impact aerobics/dance of any form would be helpful during pregnancy. Low impact aerobics don't involve jumping, kickboxing, or running at a fast pace (low running is still allowed).
Make sure to always keep one of your feet on the ground while performing the exercises. Also, have a bottle of water near you to keep yourself hydrated and make sure to eat properly (rest for a while, say half an hour) before working out.
[ Read: Aerobics For Pregnant Women ]
Exercising is just a simpler way to smoothen your pregnancy days and prepare yourself for delivery. Hope these cardio workouts for pregnancy help you out. If you never had been exercising, and now you are pregnant, start at a slower pace, but make sure to follow a simple workout routine for a healthy body.
Have you tried any of the other cardio workouts? Share with us. There is a comment box below!
Recommended Articles:
The following two tabs change content below.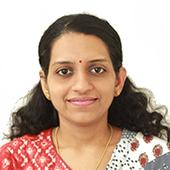 shreeja pillai
Shreeja holds a postgraduate degree in Chemistry and diploma in Drug Regulatory Affairs. Before joining MomJunction, she worked as a research analyst with a leading multinational pharmaceutical company. Her interest in the field of medical research has developed her passion for writing research-based articles. As a writer, she aims at providing informative articles on health and pharma, especially related to...
more