Looking for some unique baby names? Have you considered a Catalan name? Catalonia is a large, semi-autonomous region in Spain, including the provinces of Gerona, parts of Valencia, Barcelona, Lleida and some regions of France. Catalan originates from Occidental and Vulgate Latin. Catalan is an archaic language and is older than Spanish. There are around eight million Catalan speakers in the world. However, you need not be a Catalan speaker to use the names. Catalan names are special and sound great. MomJunction shares with you 15 top Catalan baby names. Take your pick.
Popular Catalan Girl Names With Meanings:
1. Alba:
Alba is a two-syllable name that starts and ends with vowels. Alba means 'white' in Catalan.
2. Caterina:
Caterina is an elegant twist on the classic name Katrina. If you have Italian ancestors, name your little girl Caterina, which means 'pure'.
3. Estel:
Estel is a variation of the name Estelle. Estel means 'star'.
4. Flor:
Flor is an attractive Catalan name meaning 'flower'. The name sounds as delicate as your little princess. It is a popular choice among celebrities.
[ Read: Roman Mythology Names ]
5. Marta:
Marta is a Catalan variation of the name Martha. The soft melody and tasteful gestalt make this name appealing to parents even today. It means 'lady'.
6. Luisa:
The name Luisa is a blend of the name Louise and Louisa. And we believe that it is a lot prettier and unusual than its original version. What do you think about it? Luisa means 'renowned warrior'.
7. Jacinta:
Jacinta is the Spanish word for hyacinth, and it sounds sweeter and softer than its English term. The name Jacinda Barret, an Australian-born actor, popularized the name. Jacinta means 'hyacinth'.
[ Read: Exotic Baby Names ]
Popular Catalan Names For Boys With Meanings:
8. Alexandre:
The pronunciation of Alexandre is close to the female name Alexandra. But that should not deter you from picking this name. The name Alexandre means 'defending men'.
9. Arnau:
Arnau is the Catalan variation of the name Arnold. It means 'ruler'. The name is also popular amongst Latin parents, probably because of a Spanish television mini-series of the same name.
10. Guillem:
Guillem is the Catalan variation of the name William. Don't you think it is an exotic spin to the old, classic name? The pronunciation for Guillem is 'gee-yem'.
[ Read: Spanish Baby Names ]
11. Iker:
Iker is a famous name in the Catalan region, but may be difficult to pull off in an English-speaking land. It is also one of the fastest rising Catalan baby boy names, all thanks to the football star Iker Casillas.
12. Jordi:
Jordi may seem like a nickname for Jordon, but is a given name. Jordi is, in fact, the Catalan variation of the name George. Catalan footballer Jordi Alba popularized the name. Interestingly, Jordi Alba's family name Alba also features on our list here. Jordi means 'farmer'.
13. Oriol:
Oriol will make an intriguing choice for your little prince. It means 'golden'. The name is probably unknown outside the region. So if you like bold names, then you must pick Oriol for your son.
14. Pascual:
Pascual is a Catalan variation of the name Pascal. The meaning of Pascal is 'Easter'. Earlier, boys born at Easter were called Pascual. So it will make an attractive choice if your boy has Gallic roots and has his birthday around Easter.
[ Read: Algerian Baby Names  ]
15. Nicolau:
Nicolau is a Portuguese and Catalan variant of Nicholas. The name originates from Greek and it means 'people's triumph'.
Do you want to follow the family tradition, or are looking for a bold name for your little one? Do you know of any more interesting Catalan names? Share your opinions with fellow moms out there. Leave your comments below.

Recommended Articles:
The following two tabs change content below.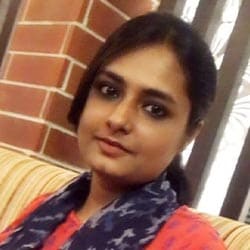 Arshi Ahmed
Arshi Ahmed did her graduation from Shri Shikshayatan College, Kolkata, and post graduation in English from Lovely Professional University. She specializes in writing baby names articles as she loves to help new parents find a name for their child. Arshi understands how important it is for a parent to find the right name because the name gives the baby an...
more