Cauliflower is one of the versatile vegetables and comes in many different colors. Cauliflower for babies can be an excellent first food or finger food due to its high vitamin and mineral content. You can bake it, mash it, or put it in a stew. Additionally, due to its neutral flavor, it can be combined with different vegetables to boost the nutritional content of a range of dishes.
Read this post to know the benefits of cauliflower, when to introduce it to babies, precautions to take, and some delicious cauliflower baby food recipes.
When Can Babies Eat Cauliflower?
Babies can consume cauliflower from the age of six months. Cauliflower can be one of the first solid foods for babies (1). Introduce cauliflower puree initially. Once the baby adjusts to the vegetable, introduce mashed cauliflower or thick cauliflower puree. You can also blend boiled or steamed cauliflower with other dishes.
Steamed cauliflower can be a first finger food, and so can be served to babies from six months old, or when they are ready to start weaning. You may cut the cauliflower florets into smaller pieces to encourage the baby to exercise their pincer grasp while self-feeding.
Nutritional Value Of Cauliflower
Cauliflower contains several vital micronutrients, such as vitamins C and K, and minerals, such as calcium, iron, potassium, and magnesium. One cup (110g) of cauliflower contains the following quantity of nutrients (2) (3).
| | | |
| --- | --- | --- |
| Nutrients | Amount | AI (7 – 12 months) |
| Water | 101g | – |
| Energy | 27.5kcal | – |
| Protein | 2.11g | – |
| Fiber, total dietary | 2.2g | – |
| Vitamin C, total ascorbic acid | 53mg | 50mg |
| Folate, total | 62.7µg | 80µg |
| Vitamin K (phylloquinone) | 17µg | 2.5µg |
| Calcium | 24.2mg | 260mg |
| Iron | 0.462mg | 11mg (RDA) |
| Potassium | 329mg | 860mg |
| Magnesium | 16.5mg | 75mg |
AI = Adequate intake – nutrient level assumed to ensure nutritional adequacy
RDA = Recommended dietary allowance
Source: U.S. Department of Agriculture
Possible Health Benefits Of Cauliflower For Babies
The consumption of cauliflower as part of a balanced diet could provide the baby with the following benefits:
1. Prevents stomach disorders: Cauliflower is rich in insoluble fiber, which adds bulk to the diet (4). It could prevent constipation in babies, while the fiber could be good for the gut microbiota.
2. Good for skin: Sulforaphane, a chemical compound found in cauliflower, has anti-inflammatory properties (5). This compound reduces cell damage and keeps skin healthy.
3. Assists in brain development: The vegetable also contains choline, a nutrient not often found in many vegetables. Choline is essential for brain development as it is the building block of the neurotransmitter acetylcholine (6).
4. Good for bones: The presence of vitamin C, vitamin K, and calcium benefits the strength and healthy development of the baby's bones (7) (8). While calcium is essential for good bone health, vitamin C helps in the production of collagen, which helps in bone mineralization. Vitamin K helps improve bone density.
5. Maintains overall health: Cauliflower is rich in antioxidants and several phenolic compounds known to have cardioprotective effects (9). Antioxidants also reduce oxidative stress on the cells, improving the overall health of various organ systems.
How To Select And Store Cauliflower?
You can consider the following points when shopping and storing cauliflower.
Tips for selecting cauliflower:
Cauliflowers are available throughout the year, but it is in season in winter, fall, and early spring. Therefore, you might want to purchase the vegetable more often during these times.
Pick a cauliflower that feels heavy and does not feel light for its size. A light cauliflower could have low water content and might be dry inside.
Check for blemishes on the cauliflower florets/heads. Pick a cauliflower with a firm head. Green, healthy, and crunchy leaves are signs of freshness.
Avoid cauliflowers with wilted heads and leaves since it may indicate that the vegetable has gone stale.
Tips for storing cauliflower:
The shelf-life of cauliflower is almost a week. Store cauliflower in a perforated plastic bag in the crisper drawer or shelf of the refrigerator.
Do not rinse the cauliflower before storing it since it could make the florets soggy. Instead, wash the cauliflower before cooking.
You can freeze blanched cauliflower pieces. Cook the cauliflower pieces in water for up to three minutes and then dip them in ice-cold water. Freeze immediately.
Precautions To Take When Feeding Cauliflower To Babies
Take the following precautions When feeding cauliflower to your baby.
Introduce a teaspoon of mashed cauliflower or puree to your baby. Once the baby grows used to the vegetable, you may increase the quantity to a tablespoon or two a day.
Do not introduce any other food item when introducing cauliflower. It can make it easier to determine if the vegetable suits the baby.
Remove the stem when serving steamed cauliflower pieces as a finger food or when blending it into a puree. Babies older than 12 months can be served steamed cauliflower pieces with stems as finger food.
Cauliflower may cause flatulence (10). If the baby displays discomfort after eating cauliflower, stop feeding and try again a few days later. If the vegetable still does not suit the baby, speak to a pediatrician.
Cauliflower is one of the cruciferous vegetables, which may cause allergic reactions in some individuals (11). Although the allergy is rare, you should stay alert to its signs, which include itching, vomiting, diarrhea, and a skin rash.
If your baby has a food allergy or a family history of food allergies, consult a pediatrician before introducing cauliflower to your baby.
Foods Good To Mix With Cauliflower
Since cauliflower is rich in vitamin C, it can be paired with plant-based, iron-rich foods for better nutrient absorption. Vitamin C aids in better absorption of plant-based iron, also known as non-heme iron. Therefore, you can serve cauliflower with green leafy vegetables, mushrooms, lentils, or tofu.
Cauliflower Baby Food Recipes
1. Cauliflower puree (6 months+)
You will need:
1 cup chopped cauliflower florets
2 cups of water
How to prepare:
Wash the cauliflower a few times under running water.
Fill a pan with water, add the cauliflower pieces, and boil for eight to ten minutes.
Drain the water and blend the boiled cauliflower pieces to prepare a puree.
You can add steamed vegetables or cooked lentils of your choice while pureeing. Cooked sweet potatoes, carrots, peas, or spinach goes well with the puree.
Serve immediately. Refrigerate the remaining puree in an air-tight, BPA-free container for up to three days.
2. Cauliflower, apple, and zucchini puree (6 months+)
You will need:
1 cup cooked cauliflower florets
1 cup cooked apple without skin
1 cup cooked zucchini
3-4 cups of water
How to prepare:
Blend all the ingredients in a blender.
Add water to change the consistency. You may also add breast milk or formula.
Transfer the puree to a serving bowl and feed immediately.
3. Cauliflower soup (7 months+)
You will need:
4 cups of homemade chicken or vegetable stock
2 cups chopped cauliflower florets
½ cup onions (diced)
1tbsp butter
1tbsp garlic (minced or crushed)
A pinch of freshly ground black pepper
Salt (to taste)
How to prepare:
Place a pan over medium heat and add butter to it. Saute the garlic and onions until translucent.
Add the pepper and saute for a minute or two.
Pour in the stock and bring to a boil. Add the cauliflower and cook until tender.
Blend the soup in a food processor or a blender to smoothen out any chunks.
4. Lemony cauliflower (12 months+)
You will need:
1 cup steamed cauliflower florets
1tsp lemon juice
1 to 2tbsp of olive oil
How to prepare:
Add olive oil, lemon juice, and cauliflower in a bowl. Mix all of them thoroughly and leave it for about 30 minutes. It allows the cauliflower to soak the lemon juice and olive oil.
After 30 minutes, take out the cauliflower and place it on a plate. Serve it with steamed rice and a dash of coriander.
You may pour the remaining olive oil and lemon juice as a sauce over the rice.
5. Baked cauliflower with cheese (9 months+)
You will need:
1 cup boiled or steamed cauliflower florets
1 cup milk
4 green onions (finely chopped)
¼ cup bread crumbs
2tbsp flour
2tbsp butter
2tbsp parmesan cheese
½ tsp garlic powder
¼ tsp basil
How to prepare:
Heat the butter in a saucepan on medium heat to prepare the cheese sauce. Add the green onions and cook until tender.
Carefully add the flour and cook it. Slowly add the milk and cheese while continuously stirring the mixture. You can use a whisk to prevent lumps.
Preheat the oven to 400°F (204°C).
Place the steamed or boiled cauliflower florets on a baking tray. Sprinkle over the garlic and basil powders.
Pour the cheese sauce on top of the cauliflower. Sprinkle the breadcrumbs on top of it.
Bake for 20-30 minutes or until it turns golden brown. Cool and serve to your toddler.
Cauliflower is a nutrient-rich vegetable, which can be added to several dishes. You can introduce the vegetable as a puree and later serve steamed or boiled florets as a finger food. Babies older than 12 months can enjoy the florets with its stem. The consumption of cauliflower as part of a balanced diet could provide several long-term health benefits to your baby.

References:
MomJunction's articles are written after analyzing the research works of expert authors and institutions. Our references consist of resources established by authorities in their respective fields. You can learn more about the authenticity of the information we present in our
editorial policy
.
The following two tabs change content below.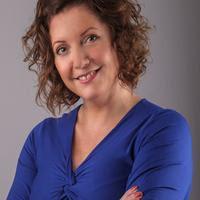 Dr. Elizabeth Roberts
(PhD, MSc, BSc, SRD)

Dr Elizabeth Roberts is a registered dietitian based in Somerset, United Kingdom. She was raised mostly abroad and lived her early life in Norway, Greece and Germany. It was experiencing different eating cultures and behaviors that sparked her interest in food and nutrition. She graduated with an Honours Degree in Dietetics from Harokopio University, Athens, Greece, before returning to the...

more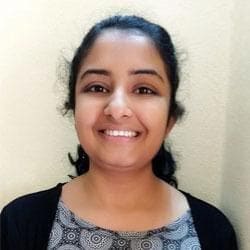 Sindusha MS
Sindusha is a clinical nutritionist with over two years of experience in diverse fields of nutrition. She did her Masters in Food Science and Nutrition and has qualified UGC-NET. She interned as a quality control analyst and as a dietitian during her graduation. She was a part of several community nutrition projects and a phytochemical-based nutrition study during the same...
more