Chamomile tea is a caffeine-free beverage made with boiled water and dried flowers of the chamomile herb. The tea is known for its soothing taste and therapeutic properties.
Breastfeeding mothers consider chamomile tea for its anti-depression, anti-anxiety, anti-inflammatory, and galactagogue effects. But, most of these effects are inadequately researched. In such a scenario, should you consume chamomile tea when breastfeeding?
In this post, we share the relevant information about consuming chamomile tea when breastfeeding, its safe use, possible health benefits, and more.
Is It Safe To Consume Chamomile Tea When Breastfeeding?
The US Food and Drug Administration (US FDA) categorizes chamomile as generally recognized as safe (GRAS) to use as a spice, seasoning, or flavoring agent (1). However, the safety of chamomile tea for lactating mothers and nursing infants lacks clinical evidence. Therefore, consult a doctor or lactation expert before adding chamomile tea to your diet. Your healthcare provider can also guide you about the safe intake limit of the tea.
Does Chamomile Tea Increase Breast Milk Supply?
Anecdotal evidence suggests that chamomile tea has galactagogue effects (1) (2). But, the effects may vary among breastfeeding mothers. There is also insufficient research to establish its effects on breast milk production. The best way to increase milk production is through nursing on demand, or pumping regularly.
Possible Benefits of Chamomile Tea When Lactating
Consumption of chamomile tea may provide the following benefits to breastfeeding mothers.
May boost immunity: Some herbalists claim that chamomile tea can boost immunity and help fight infections associated with cold. However, clinical studies to validate this claim are insufficient (4).
May improve digestive health: Chamomile has been used traditionally to treat gastrointestinal issues, such as indigestion, gas, flatulence, diarrhea, nausea, and vomiting.
May enhance overall health: Research studies indicate the anti-diabetic and cardioprotective effects of chamomile tea (6) (7) (8). Bioactive compounds, like apigenin, quercetin, patuletin, luteolin, etc., have anti-inflammatory and antioxidant effects responsible for these benefits (9).  Apart from these, flavonoids, like those found in chamomile tea, may help manage other conditions, such as osteoporosis (4) (10).
Consult your healthcare provider regarding the use of chamomile tea with a well-balanced breastfeeding diet to reap its health benefits.
How To Select Chamomile Tea?
If you are consuming chamomile tea, buy a good quality variety, and store it correctly.
Buy tea manufactured by a reliable brand and sold at a trustworthy store. It ensures that you get unadulterated chamomile tea, processed with hygiene standards. Go for brands that are USDA-certified organic.
Prefer tea bags to loose tea to avoid contamination. Loose chamomile tea sold in herbal stores may have contaminants, like spores, that may trigger allergic reactions. Teabags may minimize the risk of contamination. If you like loose tea, then choose a factory-sealed pack.
Store the tea bag or loose tea in an airtight container away from direct sunlight.
Precautions To Take While Consuming Chamomile Tea During Lactation
Observe the following precautions while making chamomile tea a part of your diet.
Look out for any side effects when consuming the tea for the first time. Common side effects include nausea, dizziness, and abdominal discomfort.
Prepare the tea as directed on the pack. Highly concentrated tea may cause nausea and vomiting.
If you are on prescribed medication during lactation, then let the doctor know that you consume chamomile tea. It can help avoid any possible drug interactions.
Do not pick chamomile tea or any herbal tea advertised to boost milk production without proper guidance. Such products are likely to have more than one herb and some added ingredients that may not be safe during lactation.
Stop consuming the tea and consult a doctor if you notice any allergy symptoms in the baby or if the baby does not seem to be getting adequate milk.
Chamomile tea is mostly safe and seldom causes any problems, but it is good to consult a healthcare provider before adding it to your diet. Be alert to any side effects and allergy symptoms. Also, look out for any reactions in the baby. If there are no allergic reactions in you or the baby, you may continue to have it. Long-term consumption within safe limits might allow the lactating mother to enjoy the possible benefits of chamomile tea.
References:
MomJunction's articles are written after analyzing the research works of expert authors and institutions. Our references consist of resources established by authorities in their respective fields. You can learn more about the authenticity of the information we present in our
editorial policy
.
The following two tabs change content below.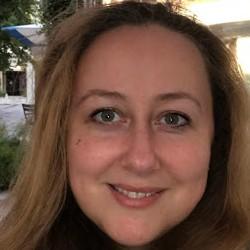 Rebecca Koyf
(IBCLC, CLC)

Rebecca Koyf is an International Board Certified Lactation Consultant (IBCLC), Registered Lactation Consultant (RLC),Certified Lactation Counselor (CLC) and a LaLeche League volunteer. She has a Bachelor's degree in Accounting and worked as an Auditor for the NYC Comptroller's Office for 8 years. Her own breastfeeding struggles made her change her career and pursue the field in lactation. She has her...

more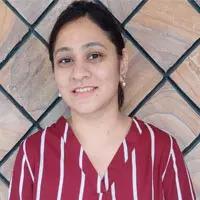 Swati Patwal
Swati Patwal is a clinical nutritionist and toddler mom with over eight years of experience in diverse fields of nutrition. She started her career as a CSR project coordinator for a healthy eating and active lifestyle project catering to school children. Then she worked as a nutrition faculty and clinical nutrition coach in different organizations. Her interest in scientific writing...
more