Chicken is one of the richest protein sources and can be prepared in several ways. Since most children enjoy slurping down soups, you could help ensure their daily protein requirement is met by introducing them to some easy chicken soup recipes for kids.
Rich in nutrients, these soup recipes can make a healthy snack for a cold winter evening or a wholesome dinner. Chicken soups are also a great way to warm your child's body and replenish their body fluid level when they are feeling unwell.
Scroll through this post for some unique and tasty chicken soup recipes that will keep your children craving for more.
Top 10 Chicken Soup Recipes For Kids:
Here are ten chicken soup recipes that your kids will absolutely love:
1. Chicken Broth With Vegetables And Herbs:

You need:
Chicken thighs
Water
Sliced carrots, celery, green onions, fresh herbs like parsley, thyme or coriander
Salt
How to:
Place the chicken thighs in a large pan and cover with water. Place on low to medium heat and cook till the meat is cooked.
Remove from heat. Take out the meat from the broth and place it on a plate. Once cool, shred the meat from the bone.
Now put the bones back in the broth and boil on low heat. Do this for at least an hour. Remove from heat and strain through a sieve to remove the bones.
Add the vegetables and herbs to the broth and place on low heat.
Now add the cooked meat and let it all boil for some more time.
[ Read: Smoothie Recipes For Kids ]
2. Old Fashioned Simple Chicken Soup:

You need:
Chicken stock
Chicken
Olive oil
Chopped carrots, leeks, potatoes, herbs, garlic, onion
How to:
In a pan, add the oil and sauté the onions and garlic. Add the leeks and stir some more.
Add the vegetables, chicken and the broth and cook for some time. Now add the potatoes and carrots and cook till the vegetables and meat are tender.
Add the herbs and cook a little more on low heat.
You can blend it once cool or serve as it is.
Season with salt and black pepper (optional).
3. Chicken And Carrot Soup:

You need:
Chopped carrots, onion, garlic, herbs, celery
Water
Chicken broth
Butter
Olive oil
Salt and black pepper (optional)
How to:
In a pan heat the oil and the butter. Add the celery and onion and stir. Add the garlic and herbs and cook lightly. Add carrots, chicken broth and water. Let this simmer over high heat and slowly bring down to medium heat. Cook till carrots are tender. Add salt and pepper for seasoning.
Once cool, you can blend this or serve as it is.
4. Chicken Sweet Corn Soup:

You need:
Oil
Chicken
Chopped garlic, ginger, spring onions
Pinch of corn flour
Sweet corn
Chicken stock
1 egg
Fresh lemon juice
Dark soy sauce
Toasted sesame seeds for garnish (optional)
How to:
In a pan, heat the oil and add chicken, ginger and garlic. Cook for about four to five minutes.
In a separate bowl, blend together the corn flour and a little stock. Add this to the pan. Add the stock and the sweet corn. Let this boil and then simmer for about ten minutes.
In a bowl beat the egg and lemon juice together. Pour this in the pan, stirring continuously using a fork to form egg strands.
Add spring onions to garnish and a little soy sauce (optional) and sesame seeds.
[ Read: Yogurt Recipe For Kids ]
5. Chicken And Rice Soup:

You need:
Chicken broth
Chopped onion, carrots, celery, chicken, kale
Water
Rice
1 bay leaf
How to:
Pour most of the broth in a pan and bring to boil. Add the chopped vegetables except kale and cook till they turn tender. Add remaining broth, chicken, rice and bay leaf and bring to boil.
Reduce heat and cook covered on simmer for about forty minutes. The chicken should be tender and rice cooked. Take out the bay leaf and add the kale. Cook some more till kale is tender and remove from heat.
6. Chicken And Pumpkin Soup:
You need:
Chicken broth
Chopped pumpkin, carrots, garlic, spring onion, chicken, parsley, celery
Grated cheese
Oil
Cream
Salt
How to:
Add oil in a pan and chopped vegetables. Stir till they start to soften. Add the chicken and chicken broth. Cook till chicken starts to get tender.
Add the cream. Add the parsley and salt. Cook for some more time. Add the grated cheese and remove from heat.
7. Chicken And Noddle Soup:

You need:
Oil
Chopped carrots, celery, onion, thyme, parsley, green onions
Chicken broth
Corn starch
Water
Egg noodles
Butter
Cooked shredded chicken
How to:
In a pan heat the oil and add vegetables except green onions. Cook till tender. Add chicken broth and simmer for about twenty minutes.
Mix the corn starch with some water and blend. Add to the pan. Add noodles and let it all boil. Remove from heat once noodles are about to get cooked. Add butter and herbs and stir. Add the cooked chicken and mix. Garnish with green onions.
[ Read: Pasta Recipes For Kids ]
8. Chicken Spinach And Potato Soup:

You need:
Oil
Chopped onion, garlic, potatoes, spinach
Chicken stock
Thinly sliced chicken breast fillet
Lemon rind
Saffron threads (optional)
How to:
Heat oil in a pan and add onions. Cook till golden. Add garlic and cook till aroma comes out. Add chicken stock, lemon rind and saffron threads. Let it boil. Reduce heat to low and add potatoes. Cover and cook till potatoes are tender.
Add chicken and spinach. Cook till chicken is cooked.
9. Chicken Lentil And Barley Soup:

You need:
Dry lentils
Chopped onion, red and green sweet peppers, garlic, carrots, cooked chicken, tomatoes, basil, oregano, rosemary
Butter
Chicken broth
Barley
How to:
Add butter to pan and cook onions, pepper and garlic till brown. Add the chicken broth, herbs and lentils. Let it all boil. Put on simmer and cook with lid on.
Add chicken, carrots and barley and cook covered for another twenty minutes. Add tomatoes and cook some more.
[ Read: Healthy Recipes For Kids ]
10. Chicken Avocado Soup:

You need:
Chicken broth
Cooked shredded chicken breast
Chopped tomatoes, garlic, scallions, avocado, cilantro
Some lime wedges
Oil
Salt and pepper
Cumin
How to:
Heat oil in pan, add scallions and garlic and stir. Add tomatoes and stir. Add chicken stock and cumin and let it all boil. Cover and cook on simmer till everything is cooked.
Remove from heat. Add cooked chicken, avocado, some scallions and cilantro in a bowl. Pour the broth over this and serve with lime wedge.
These ten chicken soup recipes for kids are perfect to tickle your kid's taste buds and up the nutrition quotient. Which is your favorite easy chicken soup recipe for kids? Try them out as a family meal and slurp over some soupy gourmet!

Recommended Articles:
The following two tabs change content below.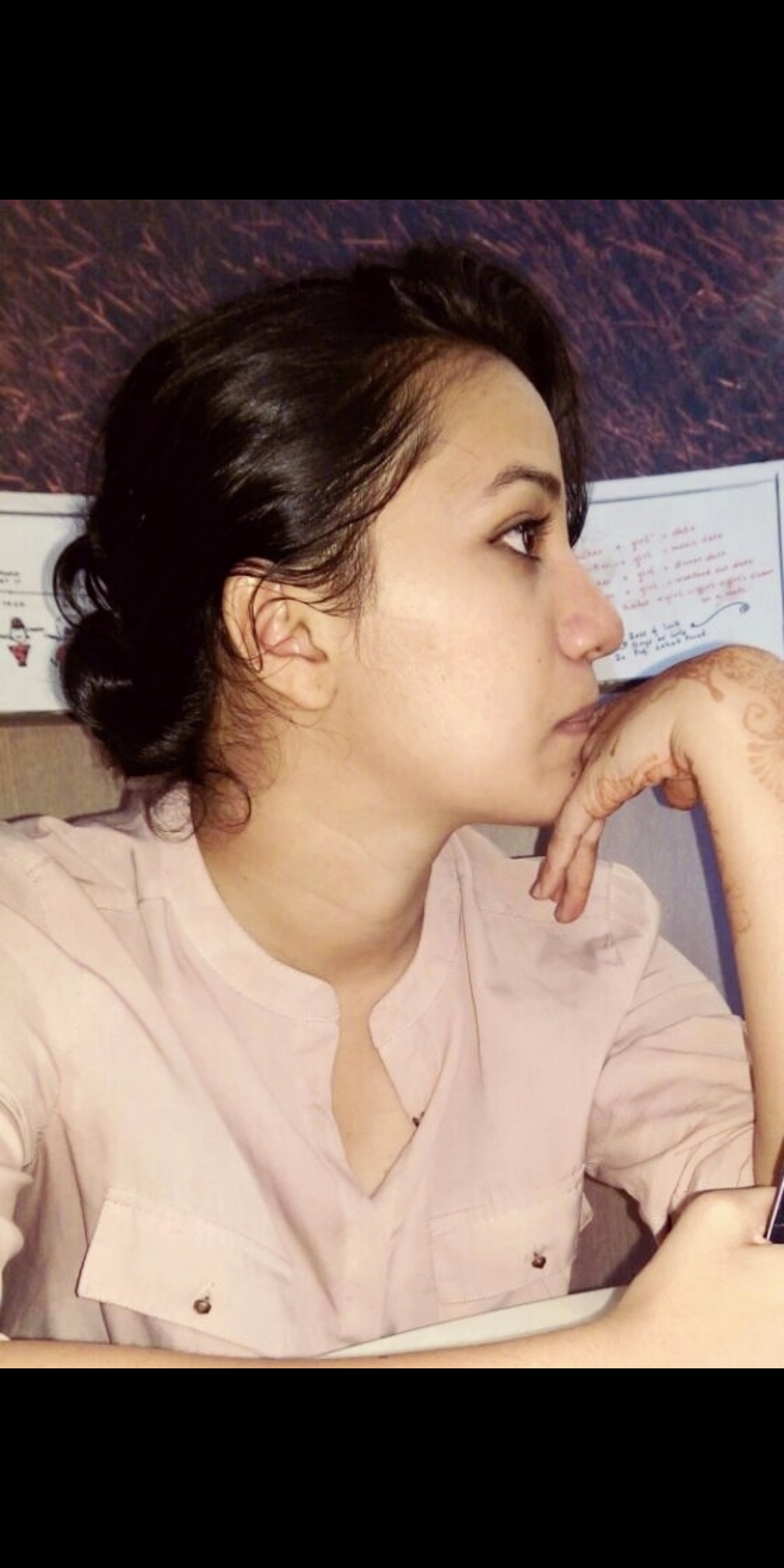 Mitha Shameer
Mitha is passionate about writing on topics related to women and children. She loves to present the brighter side of life to her readers in the form of her articles. She writes on games, stories, arts & craft, celebrations and more for MomJunction. When she isn't glued to online shopping websites, she loves reading books and watching F.R.I.E.N.D.S.