Chicory is a woody, herbaceous plant and is used as condiments in different foods. Often used as a caffeine-free option, you may want to consume chicory during pregnancy as a substitute for coffee since it has a similar taste. However, you may need to consider its benefits and possible side effects before adding it to your pregnancy diet. This post will tell you about chicory, including its benefits and harmful effects on pregnant women.
What Is Chicory?
Chicory is a herbaceous, woody plant popular as the cousin to the dandelion. The herb is native to Europe, but it is cultivated all over the world. Chicory is also used as a flavoring agent in many food items. It is also used as a coffee substitute in some beverages, including some coffee beverages. Several different parts of chicory, such as leaves, flowers, roots, and buds, provide many medicinal benefits. The herb has a high nutritional value, so the right amount of the herb can be good for you (1).
Is It Safe To Eat Chicory During Pregnancy?
Research and studies reveal that chicory is not safe to consume in large amounts while expecting. However, if there is no substitute, then you can have a word with your doctor and have a small amount of chicory in pregnancy. Chicory is a strong uterine stimulant and can trigger uterine contractions during pregnancy, thus endangering your health as well as your fetus. The consumption of a large amount of chicory can trigger menstruation during pregnancy and lead to abortion. So, even if it offers many health benefits, you should avoid taking roasted chicory or drinking chicory tea during pregnancy.
Health Benefits Of Chicory During Pregnancy
High nutritional content in chicory can provide you many health and medicinal benefits during pregnancy even if you consume the herb in very small quantities.
1. Relieves Digestive Problems:
Chicory contains inulin, a strong probiotic. So eating the herb helps you combat several digestive and intestinal problems, such as indigestion, constipation, heartburn, acid reflux, and acidity, during pregnancy (2).
2. Prevents Cancer:
Research reveals that chicory extract minimizes the tumor growth and prevents the risk of several kinds of cancers during pregnancy. The herb contains fructans that provide it antioxidant and anti-tumor properties. Also, phytochemicals and polyphenols in the herb aid in preventing the risk of development of colorectal and breast cancer while expecting (3).
3. Minimizes Arthritis Pain:
Anti-inflammatory properties of chicory aid in minimizing pain resulting due to osteoarthritis during pregnancy. The herb helps you obtain relief from joint soreness, aches, and muscle pains effectively (4).
4. Promotes Kidney Health:
You can use chicory root extract as an effective diuretic during pregnancy. The herb promotes urination and aids in eliminating toxins from your kidney and liver. Thus chicory prevents the risk of water accumulation in your body while expecting (2).
5. Boosts Immunity:
Chicory acts as an immunity booster during pregnancy. Antibacterial properties of the herb protect you from bacterial infections while expecting. Phytochemicals act as antioxidants and other nutrients prevent the risk of development of heart problems and other ailments while expecting (7).
Side Effects Of Eating Chicory During Pregnancy
Even though there are several health benefits of consumption of chicory during pregnancy, an excess of consumption of the herb can make you suffer from certain side-effects. Some of the common side effects include:
Sudden uterine contractions during pregnancy
Menstruation during pregnancy
Abortion or miscarriage
Skin inflammation
Itching
Appetite suppression
Substantial weight loss
Difficulty in breathing
Wheezing
Fatigue
Bloating and gas
Abdominal pain
Drowsiness
Frequently Asked Questions
1. Who should not consume chicory?
It's not exactly clear as to what might trigger an adverse reaction. However, research suggests that people who are allergic to birch pollen, lettuce, or susceptible to skin conditions such as atopic dermatitis could be more likely to have an allergic reaction when exposed to large amounts of chicory (6).
Chicory has been in use for a long time and is considered non-toxic. However, a few studies reveal that when consumed in highly concentrated forms, chicory might induce toxic reactions (2).
Chicory is a herbaceous plant known to possess several health-promoting properties. For example, it promotes digestion and kidney health and reduces arthritis pain. Consuming chicory outside pregnancy is considered safe. However, its intake in large quantities during pregnancy is unsafe. Hence, consult your healthcare provider to know if you can consume chicory during pregnancy in small amounts. The doctor will evaluate your and your unborn baby's health and recommend a safe amount accordingly. You can also discuss with your doctor if you can consume chicory extract when pregnant.
References:
MomJunction's articles are written after analyzing the research works of expert authors and institutions. Our references consist of resources established by authorities in their respective fields. You can learn more about the authenticity of the information we present in our
editorial policy
.
The following two tabs change content below.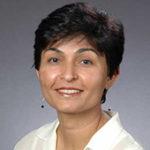 Jyoti Benjamin
(MS, RD, CSO, FAND, CD)
Jyoti Benjamin has 25 years of experience as a clinical dietitian and currently works in Seattle. She focuses on teaching people the value of good nutrition and helping them lead healthy lives by natural means. Benjamin has a masters in Foods and Nutrition, and has been a longtime member and Fellow of AND (Academy of Nutrition and Dietetics) and the...
more

Ria is a techie-turned-writer and writes articles on health, with special emphasis on nutrition. She did her B.Tech from West Bengal University of Technology and was previously associated with IBM as SAP ABAP technical consultant. She moved into freelance content writing in 2013 and worked for various websites including MomJunction, Brainpulse Technologies, and Emarketz India.