Adopting a child is usually about giving them a nicer home and a better life. It brings happiness and new hope into the lives of both the adopting parents and the child.
If you are interested in adopting a child and want to know the current trend in the US, then you need to know some adoption facts. MomJunction has compiled a set of the most important facts on adoption. Read on to know them.
Interesting Facts about Adoption
Adoption means giving the child a new family that is permanent and new parents who are no different from the birthparents.
The primary motive of adoption is to provide a better life for a child and give them a safe and loving home.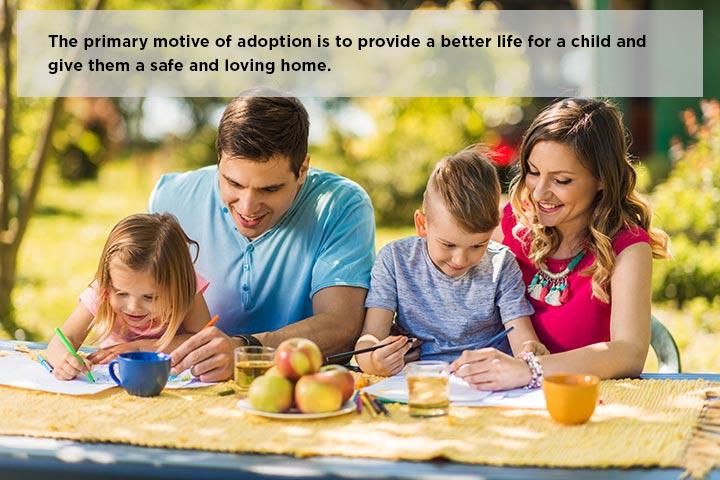 Infertility is the primary reason for people to adopt children.
Adoption can be of various types. The most prominent ones are:
i. Private: The birth parents are connected to the adoptive family through a third party such as a doctor or a social worker.
ii. Public: A child living in foster care is connected with an adoptive family through the child welfare department.
iii. International: One family adopts a kid from another country.
iv. Relative: A relative of the child or the stepfather/ mother adopts them.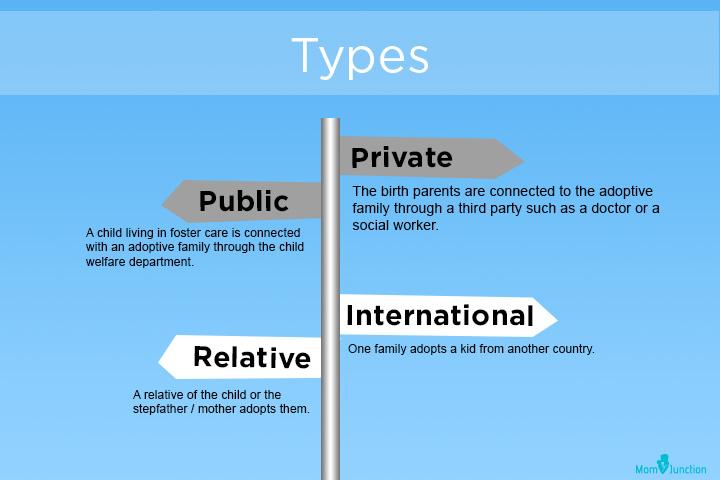 Once a child has been adopted, there is no difference between them and the biological children of the family. Legally and socially they are entitled to everything as a part of the family.
[ Read: What Is The General Cost Of Adoption? ]
Jamie Foxx and Nicole Richie are two of the celebrities who were adopted.
Birth parents have different reasons for giving away their children for adoption. Some are financially incapable of providing for their child. Some feel the child will prosper better if they live in another country, some are diseased and can't care for their child, while some children go to foster care because of the death of their parents.
In the US, adoption is governed by state laws but certain federal constitutional principles are also to be met.
Adoption endows the adoptive parents with the legal right of parentage.
In every state, it is imperative that the birth parents give consent to the adoption of their child, in cases where such approval is required.
Adoption waiting time varies depending on whether you have gone by yourself or taken the help of an agency or facilitator. It can be anywhere between some months and a few years.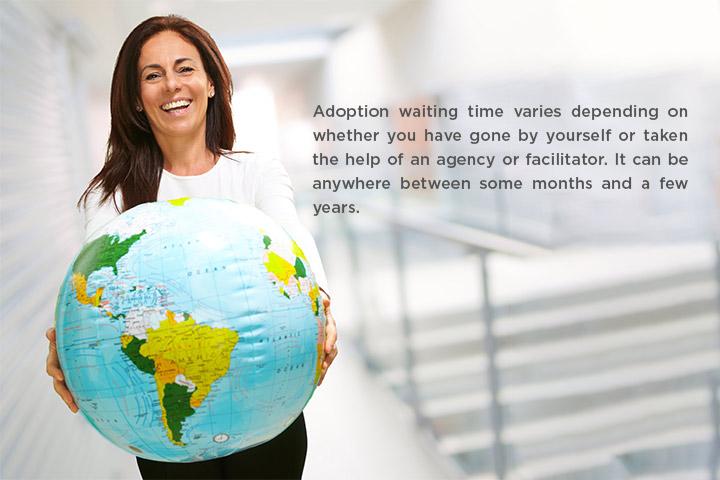 International adoptions take the longest time as they involve international laws; the process should satisfy the laws and child rights existing in both countries.
Couples with biological children can also go for adoption as long as the parents are emotionally, physically and financially capable of taking care of a child.
Not only children but adults (above 18 years of age) can also be adopted.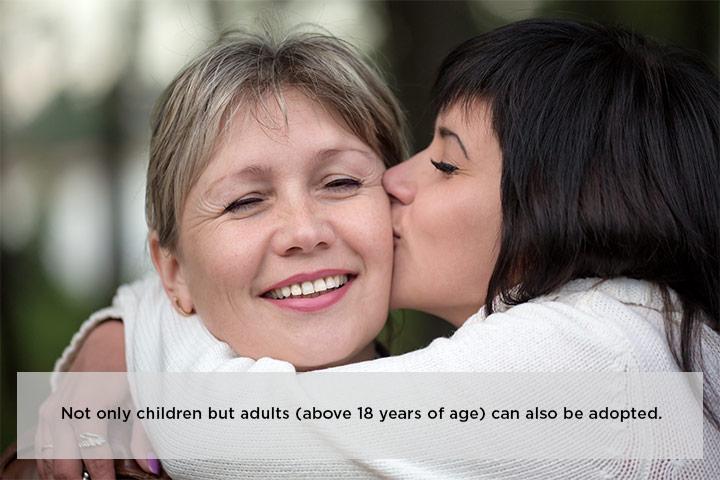 Most parents who adopt are in their mid-30s or 40s. People in this age group are usually financially stable and mature enough to provide for the child.
Single men and women can adopt children but they may have a few more rules than what a couple has.
The LGBT community can also adopt. However, this depends on the adoption laws of the given state.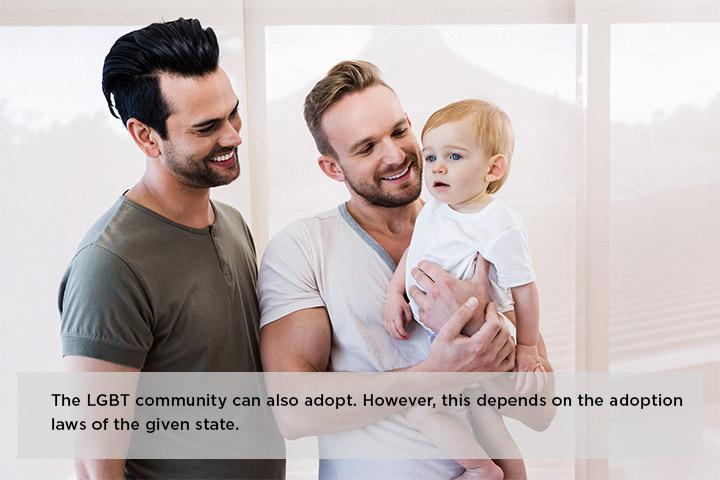 Certain states do not allow adoption by LGBT individuals.
Adoptions can cost up to $40,000 or even more depending on the professional services, such as an agency and attorney, you employ.
International adoptions are the costliest and may go beyond $50,000.
Public agency and foster care adoptions are the cheapest and may cost between $0-2,500.
Parents adopting from foster care are usually provided with financial assistance to meet most of the costs of adoption.
The birth parents usually have the most rights over the adoption procedure. They may choose the adoptive parent, and in most cases decide if this is an open or closed adoption.
[ Read: Adopted Child Syndrome Causes ]
A closed adoption is where the birthparents keep no contact, whatsoever, with their child after the adoption. And an open adoption allows for contact, visit, and communication between the birth parents and the child.
In an open adoption, children have the privilege of getting the love and affection of both the parents – adopted and biological.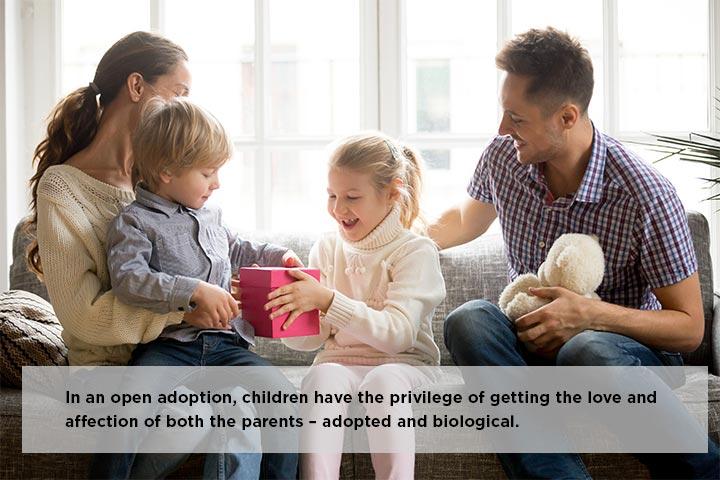 In the US, the National Adoption Awareness Month is observed in November to create awareness about the necessity to adopt the less privileged children.
Some US states recommend foster care to parents so that they get acquainted with the child and experience the parenting before they go ahead with adoption.
Interstate adoptions are governed by the Interstate Compact on the Placement of Children (ICPC) agreement. All 50 US states, Puerto Rico, and the US Virgin Islands come under the agreement.
A new electronic data exchange system NEICE (National Electronic Interstate Compact Enterprise) was launched in 2013 to reduce the time taken to facilitate inter-state adoptions.
New restrictions issued by China have declined international adoption rates. China prohibits international adoptions to people who are obese, have consumed antidepressants in the last two years, visually impaired, suffer from schizophrenia or any terminal disease. The total value of the family assets should be at least $80,000.
Couples opting for intercountry adoption may not have access to the child's medical records such as the family medical history. As such, they may miss vital information about the child.
Couples going for domestic adoption usually have a more detailed medical record and history of the birth parents.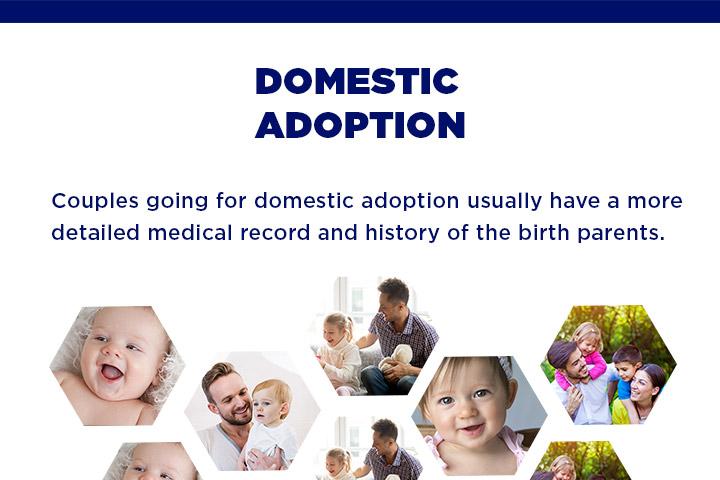 The consent of children aged between 10 and 14 years of age is generally not required but may be needed for those in foster care.
Adoption is not final until a specific probationary period, usually for some months, is completed to the satisfaction of child welfare professionals.
Proceedings of adoption and all its records are highly confidential.
[ Read: Adoption Agencies In India ]
Adoption can bring miraculous positive changes in a child's life. It could change the standard of living for the child and provide them a healthy environment to live. The parents will also have the satisfaction of contributing towards the society.
What is your take on adoption? Let us know in the comment section below.
Recommended Articles:
The following two tabs change content below.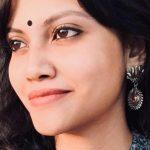 Latest posts by Sudipta Jana (see all)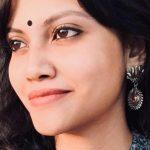 MA English Pursuing Child Nutrition and Cooking from Stanford UniversitySudipta is an English Major from the University of Hyderabad. Has considerable medical research writing experience, but also enjoys creative writing and the arts. Her writings aim to make highly scientific/ health material easy to understand for a common reader.She is also a National Novel Writing Month awardee. Sudipta loves to hit the roads to find stories and motivation to fill up her canvases and the pages of her diary.