Chrysanthemum tea is a warm herbal drink made by infusing dried chrysanthemum flowers in hot water. It holds a great place in traditional Chinese medicine, for it is believed to treat external and internal health conditions. But how about consuming it when you are pregnant? Is it safe to drink chrysanthemum tea during pregnancy? There have always been mixed opinions on the safety of herbal teas for pregnant women.
This MomJunction post tells you if you can drink chrysanthemum tea during pregnancy, and how to make it.
Is It Safe To Drink Chrysanthemum Tea During Pregnancy?
There is not enough research on the safety of drinking chrysanthemum tea during pregnancy. Chrysanthemum tea is commonly recommended to control diabetes and headaches in Chinese medicine (1) and may be suitable for some pregnant women if taken occasionally. However, that is a personal choice, and if you wish to try it, talk to your obstetrician or healthcare professional before doing so.
However, it is believed that chrysanthemum tea is likely to cause contractions, and birth defects when taken in excessive amounts.
Why Do Some Pregnant Women Drink Chrysanthemum Tea?
Though there may not be medical backing, chrysanthemum is believed to provide some benefits in general.
Chrysanthemum extract is believed to help treat bone diseases by regulating bone formation and resorption (4).
The coolant property of chrysanthemum is likely to cool the body down during summer heat or fever (3).
It relieves headaches, improves blurred vision, and soothes dry eyes.

It is a good source of quercitrin and myricetin, which are potent anti-inflammatory and antioxidants.
There isn't enough evidence to show that pregnant women will benefit from this tea. So, talk to your doctor before consuming chrysanthemum.
What Are The Risks Of Drinking Chrysanthemum Tea During Pregnancy?
You may have to avoid taking chrysanthemum tea while pregnant for the following reasons:
If you are allergic to ragweed or daisies, you may also be prone to chrysanthemum allergies. It may result in a rash, hives, redness, swelling, and respiratory discomfort.
If you are already on some prescription medications, skip this tea as it can suppress the medicine's actions and effectiveness.
When taken in excess, it may cross the placenta and affect the baby's health.
Chrysanthemum oil contains a chemical called pyrethrum, which is usually used in pesticides, and exposure to the chemical could irritate the skin, mouth, nose, and eyes.
If you have never taken this tea, then it is better not to start during pregnancy. If you do want to try, you should start with small amounts and see if you can tolerate it. You can increase gradually but ensure that you do not go overboard with it. Limit the consumption and stop if you feel uneasy.
Can You Drink Chrysanthemum Tea While Breastfeeding?
The effect of chrysanthemum tea during breastfeeding is the same as it is during pregnancy. You can take it in limited amounts in the case of a fever, headache, or itchy eyes.
Does Chrysanthemum Tea Contain Caffeine?
No. Chrysanthemum tea is caffeine-free made from the flower of the Camellia sinensis plant and not its leaves. It may contain caffeine only when blended with other tea leaves, or caffeine-containing ingredients.
How To Prepare Chrysanthemum Tea?
Making a cup of chrysanthemum tea is simple. Boil n eight ounces of water, and put around three to six dried flowers in it. Allow it to steep for a few minutes until the water turns golden yellow. The tea has a light floral aroma and tastes good even without any sweeteners, but you may add sugar, maple or agave syrup for extra taste.
Have you tried chrysanthemum tea during pregnancy? What was your experience? Tell us about it in the comment section below.
References:
MomJunction's articles are written after analyzing the research works of expert authors and institutions. Our references consist of resources established by authorities in their respective fields. You can learn more about the authenticity of the information we present in our
editorial policy
.
The following two tabs change content below.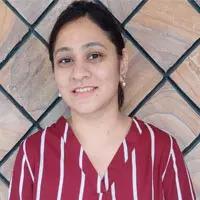 Swati Patwal
Swati Patwal is a clinical nutritionist and toddler mom with over eight years of experience in diverse fields of nutrition. She started her career as a CSR project coordinator for a healthy eating and active lifestyle project catering to school children. Then she worked as a nutrition faculty and clinical nutrition coach in different organizations. Her interest in scientific writing...
more