Adding cinnamon enhances a recipe's flavor and aroma. Also, this rich and fragrant spice is known for its antioxidant, antidiabetic, anti-inflammatory, and antimicrobial properties (1). But are you allowed to have it during pregnancy?
This MomJunction post tells you about safety, benefits and side effects of consuming cinnamon during pregnancy, how much and how to use this spice, and more.
Is Cinnamon Safe During Pregnancy?
Cinnamon is safe during pregnancy when taken in controlled amounts. For instance, you can use cinnamon as a flavoring agent to your beverage or dessert. But if you are adding it too much to your recipes or taking a high amount of cinnamon bark or cinnamon oil, it could lead to some adverse effects (2).
How Much Cinnamon Is Considered Safe When Pregnant?
One to six grams of cinnamon a day is considered safe for adults. However, there is no such daily recommended quantity given for pregnant women. Hence, it is suggested to take less than the normal permissible limits (3).
What Are The Health Benefits Of Cinnamon For Pregnant Women?
Here we can see what cinnamon in less quantity can do in pregnancy:
Gestational diabetes: Certain studies have shown that cinnamon could potentially reduce the insulin requirements for women with gestational diabetes (3). However, this subject is still under clinical trials and need further research to validate the claim.
Blood pressure: High blood pressure or hypertension during pregnancy is not uncommon. Unless there is a medical condition causing fluctuation in blood pressure, it is fairly manageable. Cinnamon has some favorable effects on lowering the blood pressure, provided it is taken in a limited amount (4).
Nausea: Nausea and vomiting are the most common symptoms of pregnancy. Cinnamon used in certain formulations may have some relieving effects on these issues (5). 

As cinnamon is an unproven treatment, there isn't a set dose. Some experts suggest two to four grams of powder a day. Some studies have used between one and six grams of cinnamon. Very high doses might be toxic.
Although cinnamon is known for its anti-bacterial and anti-inflammatory properties, a few studies do not recommend it for expecting mothers.
What Are The Various Ways To Use Cinnamon?
High amount of cinnamon is not advised for pregnant women but you may have it in small quantities in the following ways (6):
Drink cinnamon tea (however, not daily) where the cinnamon stick can be used as a flavoring agent.
Use a pinch of cinnamon powder for seasoning desserts and baked goodies.
Cinnamon is also an aromatic spice good for tempering recipes.
Do not miss out on the precautions before you head to relish the flavor of this spice.
What Are The Precautions To Follow While Taking Cinnamon?
Some aspects that you need to be careful about are:
Avoid cinnamon oil in pregnancy because the safe dosage is not known. High doses may cause burning sensation. Also there are concerns of passing the toxicity to the baby (7).
If you are at a high risk of miscarriage, then avoid cinnamon.
Do not consume if you have cinnamon allergies.
Pregnant women with obstetric disorders need to avoid cinnamon.
Buy the best quality cinnamon sticks or powder to prevent any harmful additives.
However, every pregnancy is different and so is the recommendation for use. Consult a dietician if you are in doubt about using cinnamon.
What Are The Side Effects Of Cinnamon During Pregnancy?
When cinnamon is taken in exceeding limits, the following side-effects can be experienced.
Cinnamon when taken in high doses works as an emmenagogue and can potentially increase the risk of uterine contractions and premature labor. (8).
If you are taking antibiotics or any medications for medical conditions such as diabetes or heart ailments, then avoid cinnamon as it is known to have a blood thinning effect. This might result in excessive bleeding (9).
Avoid taking cinnamon in supplement form. It could possibly lead to certain risks such as excessive perspiration, stomach disorders, increased heart rate, and fallen blood sugar levels (10).
Limit the use of cinnamon to flavoring or seasoning. If you figure out that even less quantity of cinnamon is not working for you or causing you any concern, then you can avoid it completely until delivery.
Did you consume cinnamon in pregnancy? Let us know if it has helped you or not in the comment section below.
References:
MomJunction's articles are written after analyzing the research works of expert authors and institutions. Our references consist of resources established by authorities in their respective fields. You can learn more about the authenticity of the information we present in our
editorial policy
.
Recommended Articles:
The following two tabs change content below.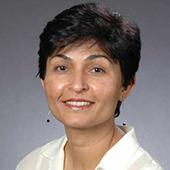 Jyoti Benjamin
(MS, RD, CSO, FAND, CD)

Jyoti Benjamin has 25 years of experience as a clinical dietitian and currently works in Seattle. She focuses on teaching people the value of good nutrition and helping them lead healthy lives by natural means. Benjamin has a masters in Foods and Nutrition, and has been a longtime member and Fellow of AND (Academy of Nutrition and Dietetics) and the...

more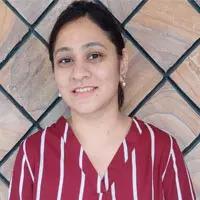 Swati Patwal
Swati Patwal is a clinical nutritionist and toddler mom with over eight years of experience in diverse fields of nutrition. She started her career as a CSR project coordinator for a healthy eating and active lifestyle project catering to school children. Then she worked as a nutrition faculty and clinical nutrition coach in different organizations. Her interest in scientific writing...
more