Cinnamon is a versatile medicinal plant that has various health benefits. Though it is beneficial for adults, the safety and benefits of cinnamon for babies should be considered before including it in their diet.
The bark of the cinnamon tree is the most commonly used part and is infused into many sweet and savory dishes as a spice. However, almost all of its parts, including the flowers, leaves, and roots, are edible and have therapeutic value.
Read this post to understand more about the safety, benefits, and adverse effects of cinnamon on babies and how to include it in their diet.
Is Cinnamon Safe For Babies?
The U.S Food and Drug Administration considers cinnamon as "Generally Recognized As Safe" (GRAS) for consumption among babies (1). Anecdotal evidence suggests that one teaspoon of cinnamon powder a day should be safe to consume for babies who are at least six months old.
When Can Babies Have Cinnamon?
The American Academy of Pediatrics recommends using cinnamon for babies once they are six months of age (2). If you wish to introduce cinnamon before the age of six months, then consult your pediatrician.
Health Benefits Of Cinnamon For Babies
Several studies in animals and humans demonstrate that cinnamon can be helpful in boosting cognitive function (3) (4). Below are some probable health benefits that cinnamon can provide to babies.
Immune function: Babies are more vulnerable to infections than older kids and adults. The use of cinnamon to support immunity has been a common practice in alternative medicine, especially for babies.
A research study showed that the aqueous extract of the cinnamon spice contains cinnamaldehyde that has been attributed to antioxidant properties (5).
Cognitive function: Cinnamon contains phytochemicals that boost the brain's ability to utilize glucose (6). Adequate and prolonged use of cinnamon might help boost cognitive development among babies.
Generalized pain: Cinnamon is believed to possess antioxidant and anti-inflammatory properties that could potentially help reduce soreness and pain. This property of cinnamon has made it a popular alternative medicine to treat dental problems (7). However, before using any home remedy, consult a pediatrician.
Common cold and flu: The use of cinnamon to get some symptomatic relief from cold and flu is common in alternative medicine. A cup of cinnamon tea with one teaspoon of honey is considered as an effective treatment for cold (8). However, honey is not safe for babies below the age of 12 months (9).
Digestive health: The use of cinnamon in traditional medicine to treat digestive issues is well documented. The common digestive ailments for which the use of cinnamon was recommended were indigestion, flatulence, abdominal cramps, and intestinal spasms (10). Anecdotal evidence reaffirms the effectiveness of cinnamon to provide symptomatic relief from the mentioned ailments. However, the safety of use for babies is not well researched.
Dental Care: In traditional medicine, cinnamon oil has been used to treat various dental issues. This practice is now validated by some recent research studies that indicate that cinnamon might prove helpful in maintaining dental health (11) (12). However, the use of cinnamon for babies for oral care is a decision you should take in consultation with a pediatrician.
Skin Care: Cinnamon oil is an essential oil believed to promote skin health. A research study reaffirms the belief and indicates that regular use of cinnamon oil can reduce skin inflammation (13). However, there are no research studies to validate the safety and efficacy of cinnamon oil for baby's skin.
The use of cinnamon has also been attributed to the treatment of reduced appetite, diarrhea, and vomiting. However, its safety and efficacy as a treatment for any health problem in babies are not well-researched. It is essential to use caution while using the spice for the baby, especially if the baby is prone to allergies.
Cinnamon Allergy In Babies
Cinnamon allergy is possible, but it is not common. A basic non-allergic reaction to cinnamon is a local rash at the spot where cinnamon touches the skin. In general, the allergic antibody-mediated reactions in the case of cinnamon are believed to be very rare. Besides, oral consumption is known to show non-allergic reactions consistent with "intolerances" (14).
A few cases of cinnamon-induced mucosal contact reactions have been documented. The signs and symptoms of oral contact allergic reaction to cinnamon may mimic other common oral disorders, which makes its diagnosis quite difficult (15).
Therefore, it is crucial that you be aware of the products which might contain cinnamon, especially if your baby is diagnosed with cinnamon allergy. Below are some basic symptoms that you might observe due to allergy (16).
Runny nose
Difficulty in breathing or shortness of breath
Red, sore, and watery eyes
Vomiting or nausea
Swelling of the lips or tongue
Ways To Include Cinnamon In Your Baby's Diet
You can add cinnamon to your baby's diet in various forms. It can be sprinkled over to a puree or breakfast cereal, such as oatmeal. Below are some foods in which you can add cinnamon for flavor.
Applesauce
Mashed sweet potato
Carrot and pumpkin puree
Oatmeal
Quinoa
Cinnamon can also be added to foods such as eggs and fish once your baby begins to eat them.
Selection And Storage Of Cinnamon
Below are some points to keep in mind while buying and later storing the cinnamon at home (17).
Buy cinnamon sticks or powder from reputed dealers, especially the ones with a proven record.
Check for "manufacturing" or "to be used by" date. These dates are helpful for proper storage. However, they are reliable only if the food is kept at the mentioned temperature during storage and handling.
The thickness of the sticks determines the quality of the spice. Basically, the thinner the cinnamon sticks, the better the quality (18).
For household use, buy small quantities only, especially loose cinnamon powder, which loses flavor quickly.
Keep the cinnamon packet away from heat, humidity, fluorescent lighting, and direct sun to preserve the cinnamon's flavor and color.
Once you have opened the packet, store the cinnamon within a tightly-shut container in a dry and cool environment. It will help avoid moisture and maintain freshness.
Frequently Asked Questions
1. What are the types of cinnamon most suitable for use?
Cinnamon bark is the source from which cinnamon powder and essential oils are derived. While many use this spice in their daily life, it is often not known that it has four main types (6). However, out of these, the two most used types are:
True cinnamon or Ceylon cinnamon or Mexican cinnamon
Cassia cinnamon or Chinese cinnamon
According to a few studies, cassia cinnamon can cause exposure to coumarin, a highly hepatotoxic and carcinogenic element found in cassia cinnamon (19). Therefore, it is wise to buy certified true cinnamon for babies.
2. Is cinnamon good for teething babies?
Cinnamon has anti-inflammatory properties that help in reducing inflammation. This property of cinnamon can prove useful while your baby is teething as teething makes gums swell due to inflammation. However, there are no clinical indications that support the use of cinnamon during teething.
3. Can we give cinnamon water to babies?
Cinnamon water can be given to babies. However, the amount of cinnamon added to water must be monitored carefully. As per the US FDA, oral intake of one to six grams of cinnamon per day is considered safe for adults (20). However, there is no safe limit marked for babies. Therefore, consult your pediatrician about the safe limit.
Cinnamon is one of the many aromatic and flavourful spices that holds many medicinal properties. Due to its wide range of health benefits, such as improved digestion, immunity, and dental care, you can include cinnamon for babies as part of their diet. Choose verified products from reputed vendors and start with a moderate amount. If your baby doesn't show any adverse reactions after the first few feeds, you may safely continue to include cinnamon in their meals for a different and tingling taste.
Key Pointers
Cinnamon in limited amounts is considered safe for consumption in babies older than six months of age.
It helps to improve immune and cognitive function, digestive health, and relieve pain in babies.
If they are not allergic, you may add cinnamon to the baby's diet as a seasoning or tempering agent.
References:
MomJunction's articles are written after analyzing the research works of expert authors and institutions. Our references consist of resources established by authorities in their respective fields. You can learn more about the authenticity of the information we present in our
editorial policy
.
The following two tabs change content below.

Swati Patwal is a clinical nutritionist, a Certified Diabetes Educator (CDE) and a toddler mom with over eight years of experience in diverse fields of nutrition. She started her career as a CSR project coordinator for a healthy eating and active lifestyle project catering to school children. Then she worked as a nutrition faculty and clinical nutrition coach in different...
more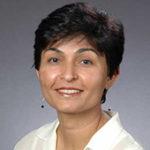 Jyoti Benjamin
(MS, RD, CSO, FAND, CD)
Jyoti Benjamin has 25 years of experience as a clinical dietitian and currently works in Seattle. She focuses on teaching people the value of good nutrition and helping them lead healthy lives by natural means. Benjamin has a masters in Foods and Nutrition, and has been a longtime member and Fellow of AND (Academy of Nutrition and Dietetics) and the...
more