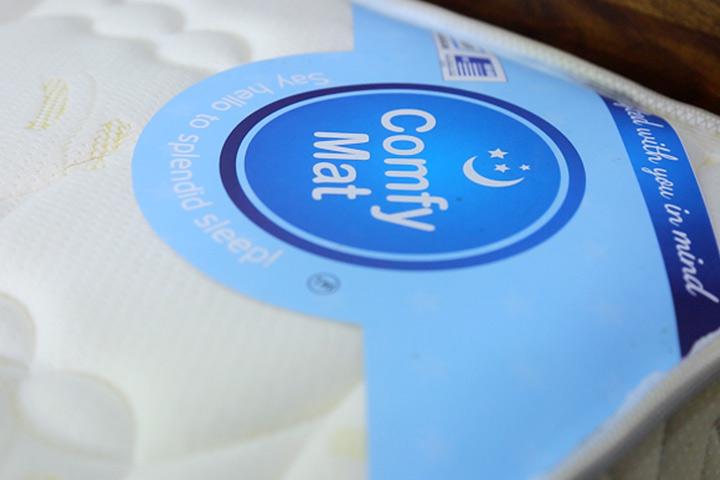 The price starts at ₹12,499 @ https://comfymatindia.com/products/comfymat
After a long and tiring day, all you want is a good night's rest. You just want to sleep like a baby and forget about your cares!
Unfortunately, most of us are unable to get even a wink of proper sleep, no thanks to the substandard mattresses we end up with! Here is the good news: there's a new player in the market, one that I like (and you might too).
Say hello to the super comfortable ComfyMat Mattress, which guarantees a good night's sleep. Keep reading this Comfy Mat review and you'll find it to be true. This mattress could be just what you were looking for all along.
Construction: Three-Layered Mattress for Optimal Comfort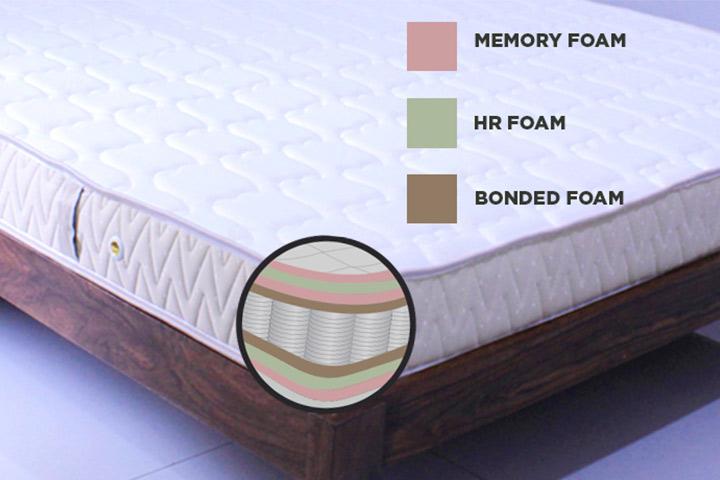 Everyone wants to sleep on a bed of roses, not thorns! So when I buy a mattress, the most important question I ask is: what is inside the mattress?
Comfy Mat has three layers of foam put together in an aloe-vera coated cover and offers edge-to-edge comfort using the foam encased wireless edge technology.
Translate to English: you will not slide down to the floor if you sit on the edge, nor will you have bed bugs and mites for company at night.
Sounds like the perfect mattress, doesn't it?
Top layer: Best quality 3rd generation memory foam
The top layer is a 2-inch thick third-generation memory foam, developed using cutting-edge NASA technology that kept the astronauts comfortable on board the space shuttles. Read more about it here.
The memory foam adjusts to your body shape, temperature, and movement. When you sleep in a position for a long time, the heat from your body gets transferred into the mattress, where it remains trapped for as long as you sleep.
Ever woke up from sleep feeling unusually hot? Well, that's because your old mattress didn't know how to release the heat. But the latest gen memory foam is gel-based, which means it does not retain the heat transferred from your body to the mattress.
Gel-based foam also has minimum spring-back time, the time taken by the mattress to come back to its original shape after you sleep on it. So when you go to bed on a ComfyMat mattress, you won't wake up in pain.
Second layer: High resilience foam for support
The second layer is made of 2-inch high resiliency (HR) foam, a polyurethane foam that increases the lifespan of a mattress. HR foam ensures optimal support and elasticity for comfort, no matter how you sleep. Also, because of enhanced elasticity, your body weight is distributed evenly over the mattress when you sleep. So no, your mattress won't have a hollow impression after five years.
HR foam is made of millions of tiny channels for ventilation, which prevents further heat accumulation. What makes Comfy Mat more appealing than the other mattresses is that it uses the highest quality HR foam, the kind that is used in yachts and luxury boats.
Bottom layer: Bonded foam for a solid base
The last or the third layer in the Comfy Mat mattress is made of bonded foam, which is a regenerated and re-compressed foam with a high density. The bonded foam is also two inches thick but has a solid structure that gives the mattress a stable base.
By using these three foams as layers, Comfy Mat manages to make the mattress extremely comfortable and highly durable. Buying this mattress now could mean that you won't have to go mattress shopping anytime in the next few years. This ComfyMat review tell you why.
Cover: Aloe-Vera Treated Fabric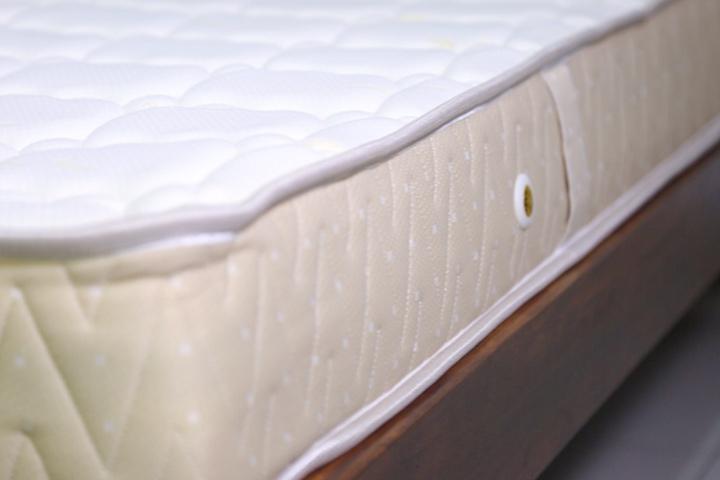 When you sleep on the mattress, the fabric covering the foam comes into direct contact with your skin. The fabric also acts as the cover for the three layers of foam, protecting them from mites and dust. So when you buy a mattress, you also need to consider the type of cover the manufacturer has used.
Comfy Mat has used one of the best options for this as well. The three layers of foam are tightly packed in an aloe-vera treated fabric for hygiene. This is what sets Comfy Mat apart from the most of the market players. The aloe-vera treated cover prevents growth of fungi and bacteria on the foam, while the fragrance of the herb soothes the mind and helps you relax.
That way, you get a good night's sleep in a healthy, hygienic environment. The cover has an aesthetic design and is well done, with a good thread count.
Comfort: Firmness, Feel, and Support
Feel.
That is a very important word you should focus on when you buy a mattress. How do I feel when I lie down on the mattress? Now that is an important question to ask. It is like the Goldilocks and the Three Bears story. You won't be comfortable if the mattress is too soft or too hard. It has to be just right!
Comfy Mat does not promise its customers a "magical" feeling or a "floating-in-the-air" feeling. The manufacturer has focused on making a mattress that is firm, stable, and adjusts its shape according to the pressure applied on it. In simple words, the mattress is made to make you feel comfortable.
Comfy Mat mattress is soft on the top, but not too soft because of the bonded and the HR foam used at the bottom. This makes Comfy Mat an ideal choice for single men and women, as well as couples.
HR foam has a medium firmness, which gives your body an optimum support. The foam encased wireless edge technology gives edge-to-edge comfort which means you will be comfortable even if you sleep on one end of the mattress. And no, you won't slip or slide down to the floor if you sleep at the end of the bed.
Size Options
For now, Comfy Mat mattresses are available in only queen size. The Comfy Mat mattress comes in the standard 60×80 size and can comfortably accommodate two adults.
Price
A mattress is a long-term investment that should be made wisely, keeping in mind your health and comfort. Compared to other superior-quality mattresses in the market, Comfy Mat is inexpensive. A high-quality queen-sized mattress from the company costs Rs. 19,999.
When I heard the price, I had my doubts about the quality. But when I actually tried it, I was pleasantly surprised. And I believe I got my money's worth.
Twenty grand for a good quality Comfy Mat mattress is not a lot, considering similar mattresses from other brands like Kurlon or Sleepwell are doubly expensive. Even if you choose the not-so-popular brands in your region, you will have to spend at least twenty five-thousand rupees for a decent memory foam mattress.
Where to Buy
You can buy the mattress from the website. The product is shipped by the manufacturer, to all major cities in India. There are no middlemen involved in the transaction, which explains the low-cost price of the mattress. Plus, there are no shipping charges!
Warranty
Comfy Mat comes with a warranty for ten years, the average lifespan of a memory foam mattress. The manufacturer also offers an attractive money back guarantee so you can try the mattress before deciding to keep it (I'm keeping mine). The company has a 100-nights trial period, so that you get a chance to try the mattress and see if it suits you.
If it doesn't, you can return it and get your money back. Yeah, I know! It is a good deal, and not the kind your local mattress dealer gives.
So shouldn't you try it?
Is ComfyMat Mattress For You?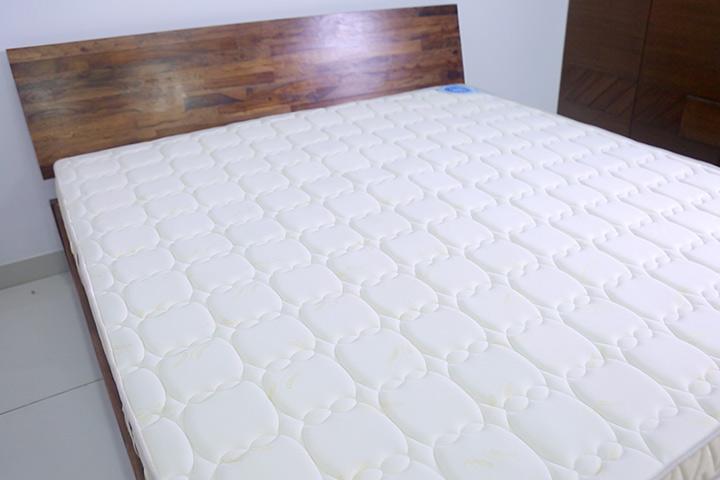 Let me ask you this – Do you want to sleep comfortably?
If your answer is 'yeah, duh!', then try this mattress. Comfy Mat is a good choice if you want:
A medium-firm mattress that is soft at the top and stable, firm at the bottom
An antimicrobial, anti-fungal, and anti-dust mattress
A mattress that supports your back, and also feels comfortable when you sleep on your stomach
Keeps you cool, without accumulating your body heat
An inexpensive superior-quality mattress for two people
Think about it. You don't buy a mattress every other week, do you? Also, the company offers easy installation, so there's no hassle there either. If all of this peaks your interest and you are aching for a sound sleep, then you can know more about ComfyMat Mattress, here or buy it directly here.
The following two tabs change content below.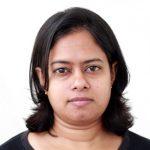 Latest posts by Sagari Gongala (see all)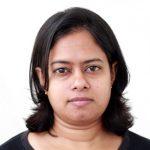 Sagari Gongala
Sagari is a math graduate and studied counseling psychology in postgraduate college, which she uses to understand people better. This skill also helps her write better articles about kids and their behavior. She is meticulous in her research and gives you information that could be the ultimate help you'll need in times of need. An animal lover, vegan, and coffee addict, Sagari puts her mind and soul into whatever she does. During her free time, you'll find her either rescuing a sick/injured animal with a friend, or glued to her couch watching Sons Of Anarchy on Netflix.