Babies grow up very fast. The newborn you brought home few days back is now walking, talking and getting too heavy and tall for you to carry around in the infant carrier. But fret not! It is here the car convertible seats will come to your rescue.
A convertible car seat is a child's seat that you can use as a rear facing and a forward facing seat. These seats are adjustable and fit in a wide range of weight and heights. Selecting a car seat is not as simple as grabbing a discounted model from the shelf of the showroom. You have to do your homework well before picking one. After all, babies are little creatures with a unique set of needs.
Well, Mom Junction can help you with your selection. We have listed some of the best and affordable best baby convertible car seats to make your search easier. Here are the ten standouts.
1. Britax Marathon 70: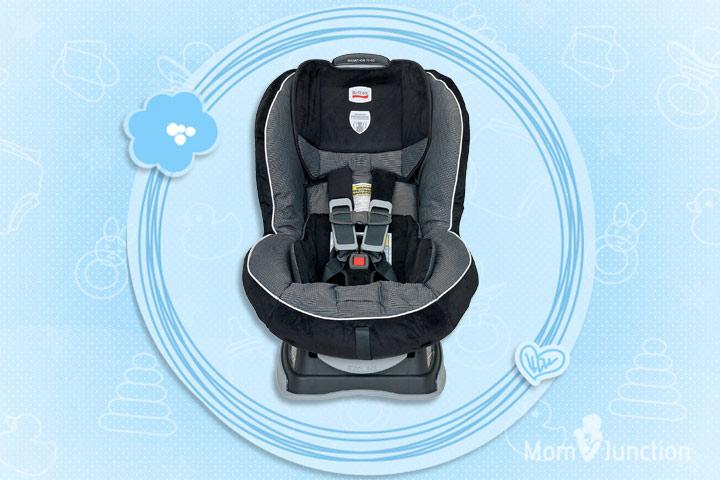 Britax Marathon 70 may be an expensive car seat but is totally worth in term of quality and safety. One of the most notable attractions of this convertible car seat is that it has steel bars that stiffen the steel frame. We also loved the tangle free harness straps.
2. Sunshine Kids Radian65SL: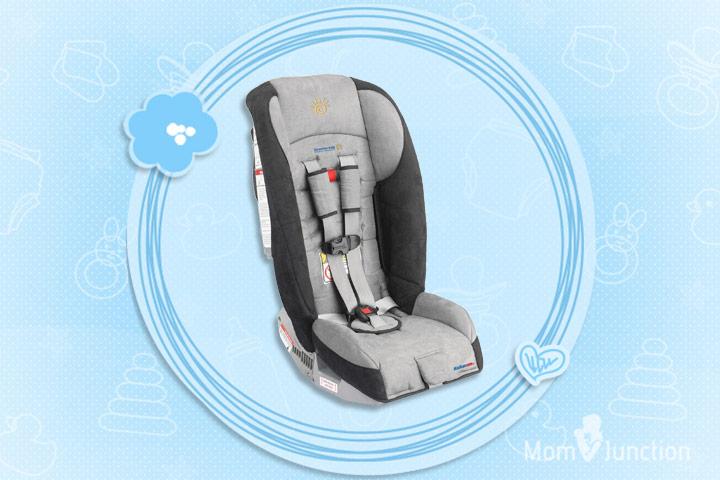 With plenty of paddings and multi-position recline, your baby will not want to the leave the car. The convertible car seat comes with a steel alloy frame and aluminum reinforced side, providing optimum side impact protection.
[ Read: Cribs For Your Baby ]
3. Cosco Scenera 40RF: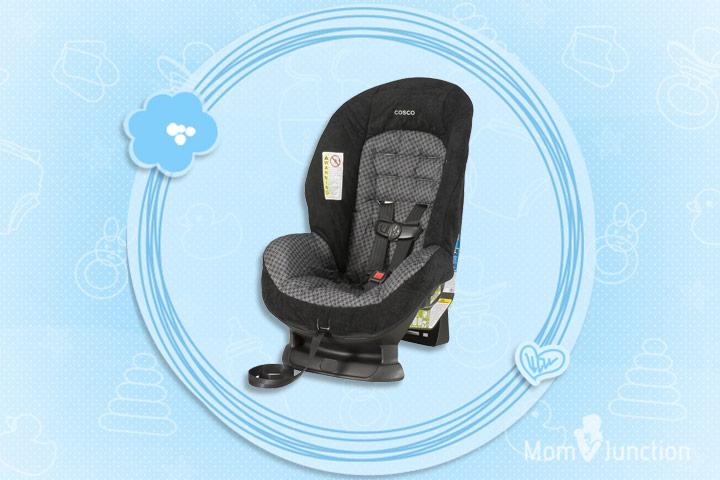 Cosco Scenera 40RF will give you the most bang for your buck. Its lower weight and height capacity makes a better choice for smaller children. Installing Cosco Scenera is also a no biggie. What more! It comes in pink shade, making it perfect for your little girl.
4. Evenflo Sure Ride: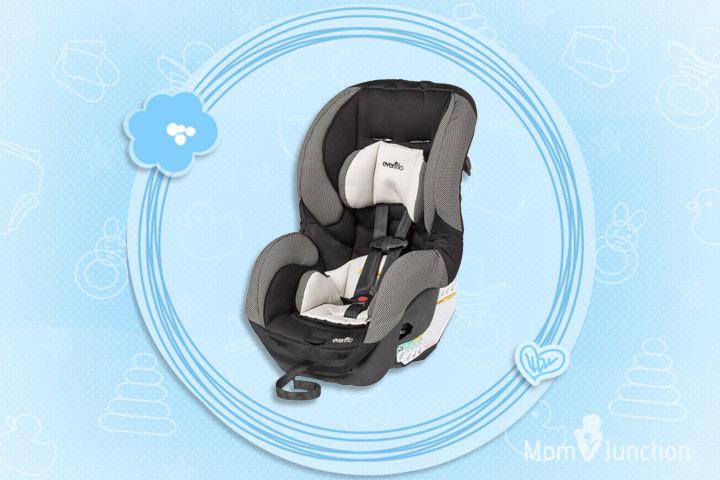 You do have to spend a fortune on Evenflo Sure Ride. It is a high performer for a moderate price, making it the best pick in our list. It is a basic car convertible without any high-end features. Evenflo Sure Ride also makes installation simple.
5. Britax Roundabout (G4):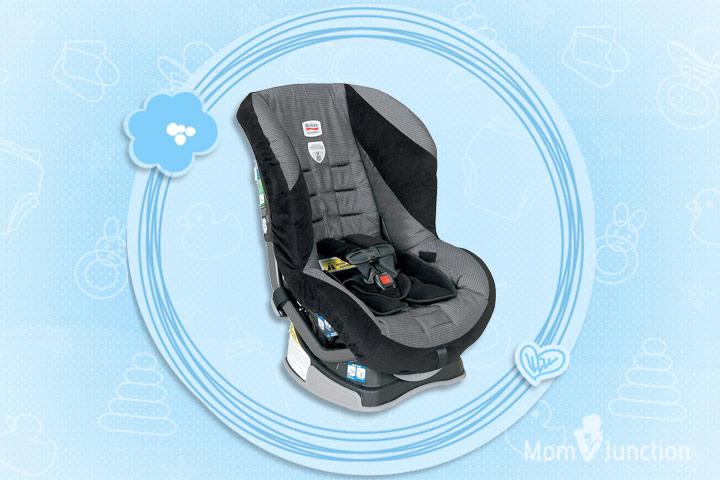 If you are looking for a high-level safety but cannot afford the price, then Britax Roundabout (G4) may be a good choice. It may lack ease-of-use features, but is still an all-round performer. Its crash protection rating is also good.
6. Britax Roundabout 55: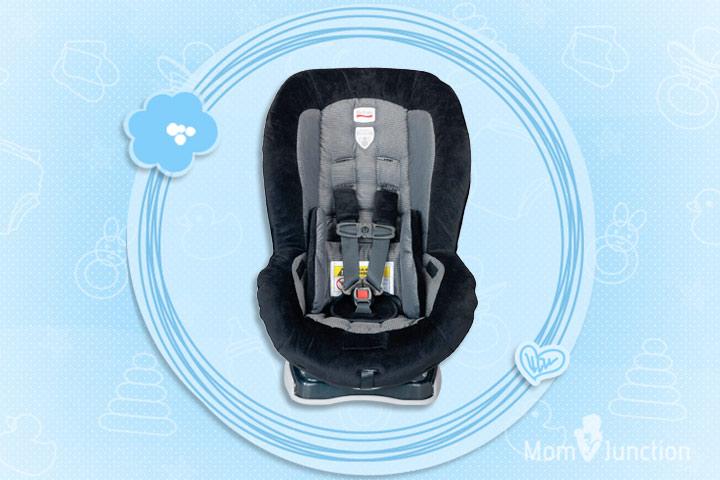 Britax Roundabout 55 may be a new entry, but still offers major safety features. It offers forward facing recline and integrated steel bars among other features. It also comes with a body pillow and removable, washable seat pad.
7. Recaro ProRIDE: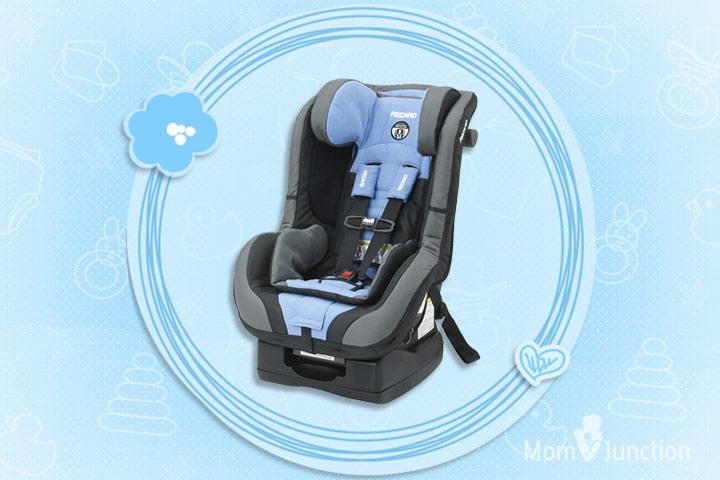 Here is one of the trendy and top convertible car seats from the seat makers of BMW, Ford, Ferrari and Toyota. It offers the highest weight capacity available in a convertible car seat. It will surely keep the baby and even newborns safe.
[ Read: Best Rocking Chairs For Babies ]
8. Orbit Toddler G3: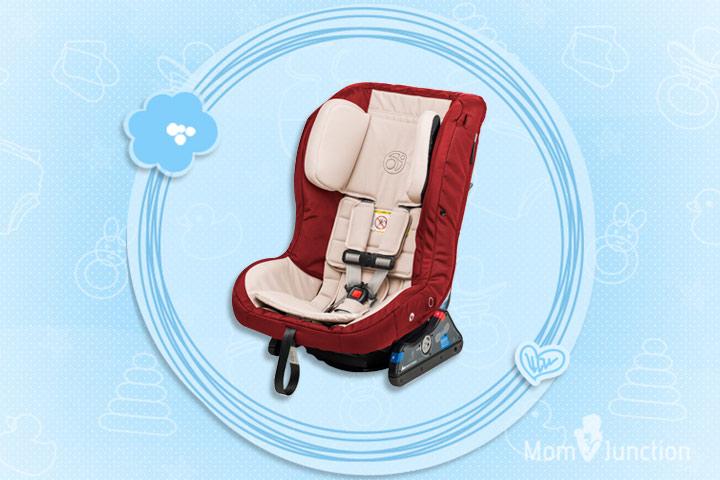 Your baby is going to spend a lot of time in his car seat. So if you are looking for an eco-friendly option, then you can go for Orbit Toddler G3. The convertible car seat is made with BFR- free material and Orntgreen fabrics. The latch straps are neatly tucked away behind the panel on the back of the seat, so there is no risk of the straps being stepped or caught in doors.
9. RECARO Performance Crossover: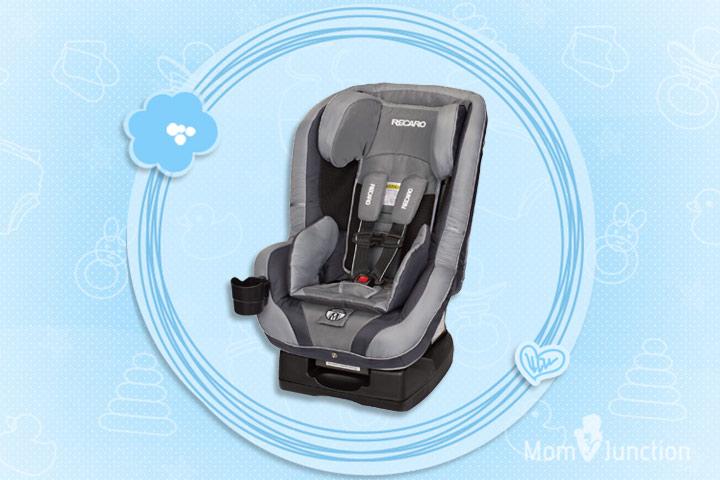 RECARO builds race car seat. So they are well aware of the important safety features. The car seat is designed to protect the five vulnerable areas of the toddler in a side impact crash- neck, face, torso and pelvis. It will give you peace of mind.
10. Britax Marathon G4: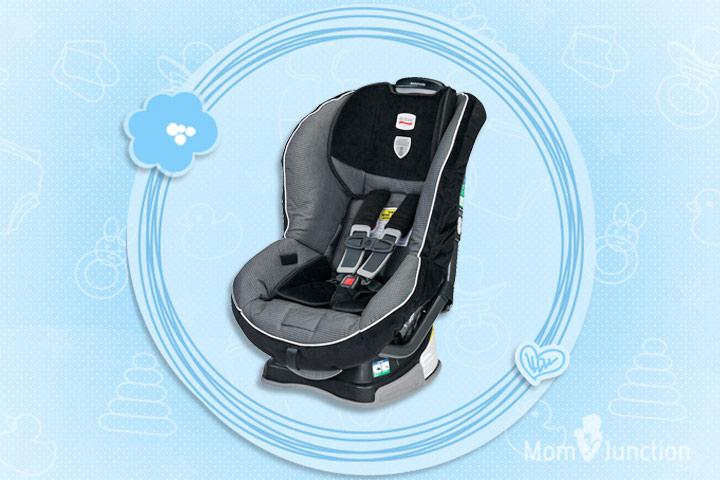 Britax Marathon G4 will have your baby riding in style. It comes with a safecell technology that provides resistance to forward movement in the event of a crash. It comes with five-point harness that distributes crash forces across the strong parts of the body.
Make sure you consider your baby's height and weight before purchasing the car seat. Once you have found the right seat for your baby, get it installed by a professional.
According to you which are the best convertible car seats for your baby? Please share with us along with the height and weight of your child.
Recommended Articles:
The following two tabs change content below.