How do you feel in front of your crush? Nervous yet excited? You might also go speechless when you want to make a good first impression in front of them. Don't worry, as we help you with some cute and funny conversation starters. Keep scrolling the post for some interesting things to say to your crush and make them smile, chuckle, or even laugh out loud.
Cute Things To Say To Your Crush
When you are looking for some cute things to say to your crush, remember to do it confidently. A smile on your face and the soft tone of your voice can help you make even the most casual conversations sound beautiful.
You make me believe in magic because you're magic!
When you enter a room, everyone drops what they are doing to soak in your gorgeousness.
Do you know the effect you have on me?
Why has God sent someone as adorable as you on earth?
No matter who I talk to, I always turn back to you.
You are like a magnet, I am always drawn to you.
Stop, wait, no, smile again. I just wanted to see your face light up as you smile.
Our conversations are all I can think about.
Can we make plans together for the rest of our life?
Everyone knows what a fantastic person you are. What do you think about me?
I want to see your amazing smile every morning for the rest of my life.
I was waiting for the right person to come into my life, and then you came into my life.
There is never a dull moment when you're around me.
I am the luckiest person in the world because I have you.
All the music I need in the world is your laughter.
You make my life more musical, and I am a musician.
I can't take my eyes off you.
Going out with you is an adventure I want to do every day.
I want to be lost in your thoughts forever.
Whenever I see you, I lose my breath.
Funny Things To Say To Your Crush
Just being cute and flirty isn't always the way to your crush's heart. You also need some humor that can make your favorite person smile. So bookmark some of these for your future conversations to show off your funny side.
If I were an astronaut, I would be able to see your cute smile even from space.
Every day is the weekend with you in my life.
For you, I'd wake up at 6 am every day.
I'd rather look at you than have my morning coffee.
I would become a cat person for you even though I am allergic to cats.
Being beautiful is hard, but you make it look easy.
I ain't no Buzz Lightyear, but I still love you to infinity and beyond.
I would try and lift Thor's hammer to see you smile.
I would duel against Harry Potter to see your blissful smile.
I might go to the end of the earth to bring that smile back to your face.
My love for you is as bright as the lava from an active volcano.
Have you looked in the mirror lately? You might fall in love with yourself.
You look like an artist's muse.
In my busy life, the only one I'd stop for is you.
Wake up, think of yourself, go back to bed, repeat.
Flirty Things To Say To Your Crush
These impressive lines will take your flirting game from zero to a hundred in seconds.
My answer to every question you ask is 'Yes.'
I want to write a fan mail to you for the rest of your life.
I never want to leave you alone, even for a moment, because I would miss that cute smile of yours.
Do you know there is someone I can't stop thinking about? YOU.
I like going wherever you like going.
The person you are looking to spend your life with might be right in front of you.
You plus I equals the best formula in the entire world.
There is no future without 'you.'
Every thought of you makes me smile like an idiot.
You are so cute. I want to take a little bite of you.
You turn my most awkward moments into fun moments.
I don't know any cheesy pickup lines. So, will you go out with me?
Every outfit you wear is a fashion statement.
You make the most mundane day seem exciting.
The stars in your eyes shine brighter than the stars in the sky.
I have a heart problem. It skips a beat every time it sees you.
You make me breathless.
If the answer to my prayers looked like you, I would pray every day.
Give me your hand, we will conquer the world.
I don't know how to swim, but I'd dive into the ocean to get a pearl for you.
You make everyone in the room jealous because they're not you.
Living is pointless when you're not in my life.
My chemistry with you is my favorite subject to study.
I melt like ice cream in the summer when you look at me.
All my sweet dreams have you in them.
Freaky Things To Say To Your Crush
If you can't be flirty and freaky with your crush, you are missing out on some beautiful moments. So don't overthink before trying these fun lines on the person you adore.
Can I crash your weekend plans with some excitement?
What do you think about us going on the next mission to Mars? Alone.
I think we should try this dating thing everyone is raving about.
Every birthday, I wish for a surprise as cute as you.
Have you been working out too much lately? You look perfect.
Do you believe in love at first glance? Want me to walk by again?
The first thing on my mind when I wake up is you.
The last thing on my mind when I sleep is you.
Do you like what you see?
Mmmmm, I like what I see.
Can you guess what I am wearing right now?
Your glance is all I need to start blushing.
That's not make-up. That's just your thoughts making my cheeks red.
I love being your friend, but I want to be more.
You're the only one who can save me from this boring life.
You're playing hide and seek in my mind.
Let's rearrange the alphabet and put U and I together.
When I stare in your eyes, all I see is ME.
Looking at you makes my heart do a backflip.
Am I the reason behind that beautiful smile?
Cheesy Things To Say To Your Crush
It's the cheesy things that show your crush your other side. So, don't hide behind it; bring it out with these cheesy lines.
Your eyes are like a deep body of water, I would voluntarily drown in.
The bonds between two people like us is like the bond between hydrogen and oxygen.
Say 'yes,' and I will make you happy forever.
Do you want the moon and the stars? All you have to do is fall in love with me.
I love you like a dog loves its owner.
It must have hurt when you fell from heaven because you're just too cute!
Even God must have wanted to keep you with them because you are so adorable.
You make every moment in life perfect.
Everything seems brighter when you are around.
A good morning text from you makes my day.
Let me stare a while longer to soak in all that cuteness.
911, someone just stole my heart.
For you, I'd memorize all the digits of Pi.
Hah, I stole your heart, and I won't give it back.
I want to keep you safe for the rest of your life.
Am I dreaming, or are you in front of me?
I want to keep seeing you again and again.
My love for you is like the money plant, it just keeps growing.
You're the coca to my cola.
I would give you chocolate for you.And last but not least, the best thing to say is
I like you. Do you like me, too?
Without thinking twice, use any of these ideas to draw your crush closer and make them yours. Don't wait, pick and choose your favorite or even tweak these lines to make them your own or represent your journey. Before it's too late, go and talk to your crush in person, and make them fall in love with you, right this moment.
The following two tabs change content below.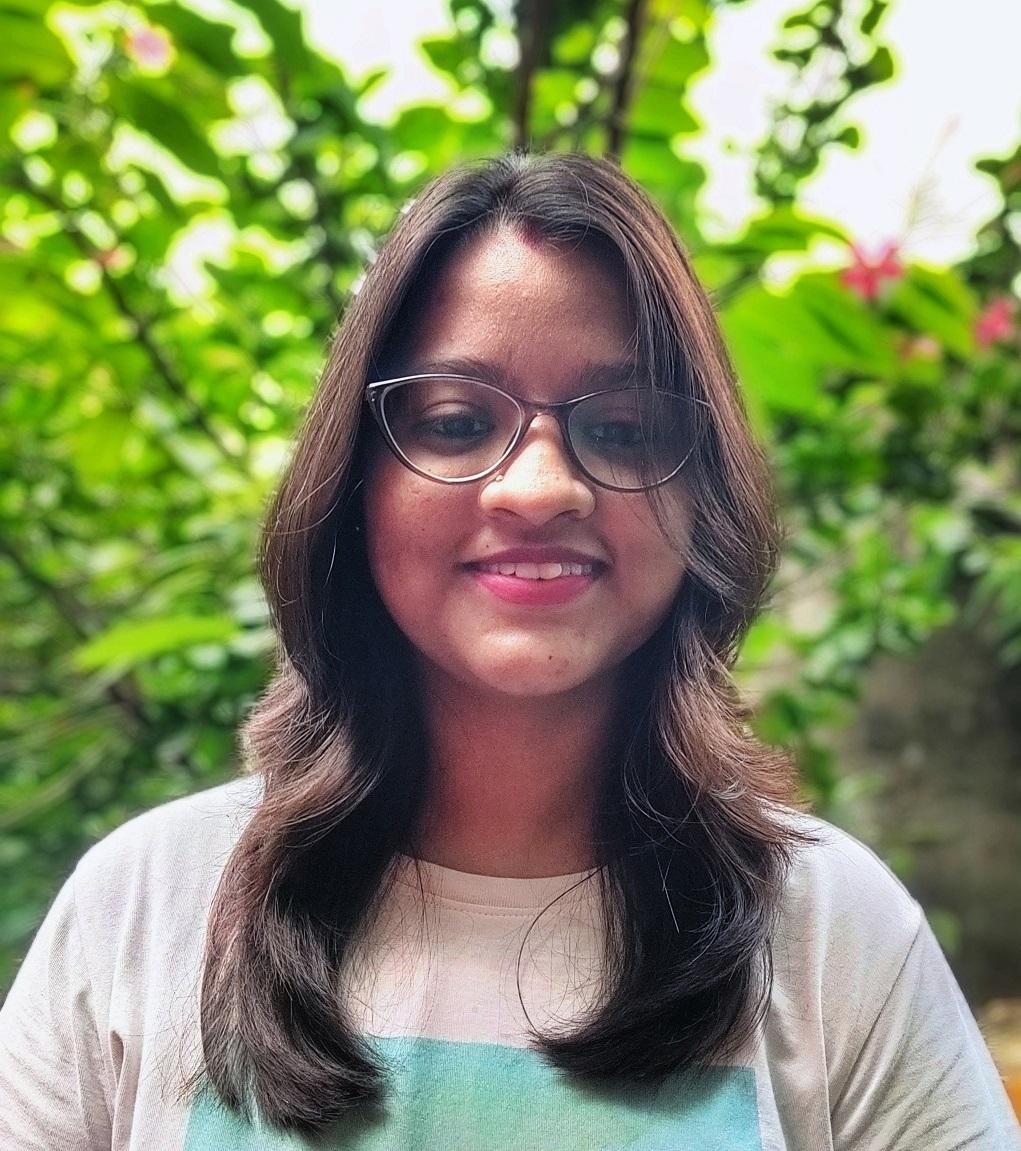 Shikha Thakur
Shikha is a writer-turned-associate editor at MomJunction. Her core interest lies in writing articles that guide couples through their courtship to marriage and parenthood. She also specializes in baby names. Being a postgraduate in Human Resources, she likes understanding people and their relationships. This reflects in her relationship articles, where she deals with both the rosy and the grey side...
more