About-to-be dads of the world, rejoice! Your wish has been fulfilled. There's now a fun app that fills the pregnancy gap for dads and gives them the lowdown on mommy's pregnancy in a cool new way!
Say hello to Daddy Up, the ultimate pregnancy guide and companion for all new dads as well as seasoned dads who just want to brush up on their pregnancy knowledge!
Designed specifically to enlighten all dads on the miracle of birth, Daddy Up makes use of cool animations and interesting tidbits and trivia about pregnancy to get fathers-to-be more excited and involved in the amazing journey of pregnancy.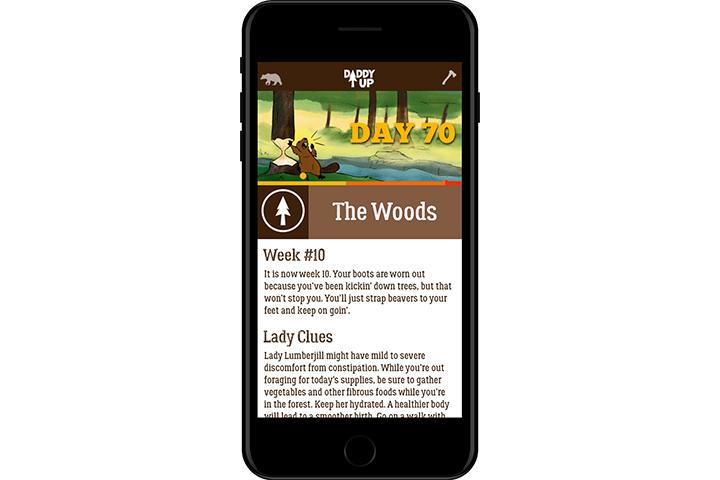 Before new dads argue that they are not going to make use of some girly app, let us tell you that Daddy Up is not full of pink flowers and candy hearts. It employs an outdoorsy and masculine theme to impart vital lessons on pregnancy and help new dads understand the wonderful changes that take place in the mom's body.
Daddy Up also comes with a bunch of cool features that are greatly instrumental in keeping track of what you've learned and what's next. The app offers a weekly update on the progress of the mother's body and how it's changing as well as that of the baby's growth in the meantime.
It also has a section called 'Weekly Tips' where you get some nifty tips on how you as the dad can help mommy in this crucial journey. Besides, you get a complete overview of all the trimesters of pregnancy along with a glossary of pregnancy terms, making you the most well-informed dad of all time!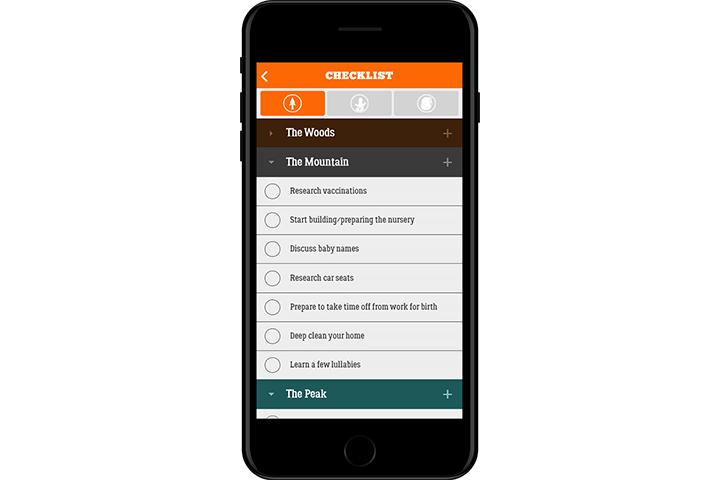 Other handy features of Daddy Up include a Dad Checklist, which lists down all the things you need to prepare for before the arrival of the little one. The Journal section is meant for you to record your own journey, while the Contraction Counter is a timer tool, which shows the times between contractions and the length of contractions
The Shareable Birth Announcement is pretty awesome too as you get to share the birth of your child in a fun and attractive way.
With pearls of wisdom offered by veteran dads who've had plenty of experience in Dadhood, Daddy Up is a simple and fun way for dads to know everything they always wanted to know about pregnancy and childbirth.
So for dads who are reading this, download the app now and start your own journey as the wonderful doting father you will be. And for moms who are reading this, let the father of your child know of this wonderful survival guide that all new dads need.
Android users can download the app here, while iOS users can download it here.
The following two tabs change content below.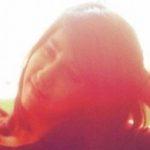 Latest posts by Tanya Arora (see all)