Dandruff in kids is a common skin condition that causes tiny, white flakes to shed off from the scalp. These tiny flakes are dead cells that fall off from the uppermost layer of the skin (1). Though common in children, dandruff, also called seborrheic dermatitis, can affect infants, teens, and adults. Generally, children with oily skin tend to get more dandruff than dry skin (2). Dandruff doesn't cause any serious problem, but it can cause the scalp to itch, which can be bothersome. Hence, prompt treatment is vital to alleviate itching and avert dandruff-related hair problems. So, keep reading to explore more about dandruff in children, its causes, symptoms, treatment, and effective home remedies you can try.
Possible Causes Of Dandruff In Children
Dandruff can occur at any age, and the exact cause is unknown. Here are some observations with regard to dandruff in children.
Dandruff often begins during adolescence. Doctors believe it is due to the increase in hormones during the teenage years (3). The rise in hormones leads to excess production of sebum or oil, which could cause dandruff.
According to the University of Michigan, eczema, a skin condition, could increase shedding of skin from the scalp, thus causing dandruff (4).
A fungal infection could also lead to dandruff. A fungus named Malassezia is quite commonly associated with it (5).
Contact dermatitis (a skin rash due to allergen or irritant), and infrequent shampooing are some factors that may cause dandruff (6).
Some other factors that may increase the occurrence of dandruff include neurological problems, immune system problems, and stress.
Some children may know they have dandruff due to falling flakes, while some may not. Symptoms of dandruff in kids vary from one to another.
Symptoms Of Dandruff In Children
The most common symptoms include (6):
Dry scalp
Itchy scalp
White flakes on hair and falling on shoulders
Itching may cause redness of the scalp
Hair loss (temporary)
An oily area on the scalp
Dandruff in children is not contagious, which means a child cannot get dandruff from others.
Dandruff Treatment For Children
Dandruff doesn't harm the scalp. But when left untreated, it may cause severe itchiness, which is uncomfortable. The following steps may help reduce dandruff.
Washing hair frequently with a regular shampoo might help in removing the flakes.
If this is not helping, then an over-the-counter anti-dandruff shampoo could help. Your child's doctor may recommend an appropriate shampoo.
If the doctor suspects fungus on the scalp, then they may recommend specialized anti-fungal, anti-dandruff shampoo (2).
Observing some non-medicinal methods at home can help provide relief to the child from dandruff.
Home Remedies To Prevent Dandruff In Children
Some of the natural remedies for dandruff that you may consider are:
According to a research study, 5% of tea tree oil could be effective in treating dandruff with no adverse effects. The study had participants who were 14-year-old and older (9).
Applying coconut oil on the scalp may reduce the severity of dandruff.
Lemon juice or lemon juice mixed in coconut oil may also help in getting rid of dandruff (11).
You may also try a mixture of yogurt, egg yolks, and honey (12).
Ginger and Indian gooseberry are also considered effective in treating and preventing dandruff (13).
The efficacy of these remedies on curing dandruff among children is unknown as the studies were carried on adults. However, you may try them as they may not be harmful to a child. Apply the substance on a small patch of the scalp to see if it suits your child. If the substance causes discomfort or irritation, then wash it immediately.
Frequently Asked Questions
1. Is dandruff a sign of puberty?
Dandruff is not a sign of puberty. But it may start early during teens due to the high hormone levels, which causes more production of oil on the scalp.
2. Can dandruff go away on its own?
Dandruff may or may not go away on its own, depending on its severity. Also, it may or may not be possible to remove dandruff permanently. It might recur too.
3. Do I need to consult a doctor for dandruff?
Dandruff usually does not require doctor consultation. However, if the dandruff is severe, very itchy, causes redness of the scalp, or loss of hair, then you need to consult a doctor. You may see a doctor even without these severe symptoms.
If your child has dandruff in their hair, do not worry, as it is not uncommon for children to have dandruff. In children, hormonal changes, fungal infections, dry skin, stress, eczema, etc., are common causes of dandruff. In addition, dandruff can cause issues with self-esteem in adolescents. It would be helpful if you could talk to your child's doctor and find the root cause of dandruff in kids before deciding what shampoo to buy for them. Also, you can try some home remedies after getting them approved by your doctor.
References:
MomJunction's articles are written after analyzing the research works of expert authors and institutions. Our references consist of resources established by authorities in their respective fields. You can learn more about the authenticity of the information we present in our
editorial policy
.
The following two tabs change content below.

Dr. Ritika Shah is a certified lactation counsellor from iNational Health Care Academy, Singapore and a dental surgeon with more than seven years of clinical experience across various cities in India. She did her graduation in Dentistry from KM Shah Dental College. During her clinical practice, pediatric dentistry was her particular area of interest, and she constantly thrived to inculcate...
more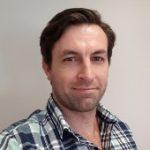 Dr. Wayne Hough
(MBChB, MMed, FC Paeds)
Dr. Wayne Hough is a pediatrician currently based in the Northern Suburbs of Cape Town in South Africa. He got his medical degree from the University of Stellenbosch. He then worked at the Tygerberg Children's Hospital before completing his pediatric training and qualification from the South African College of Medicine. Dr. Hough also holds a MMed degree in pediatrics from...
more