It is normal to pass black stools during pregnancy. Although it may seem unpleasant, it is a common change, and there is nothing to worry about it. The change in stool color may happen due to pigments present in foods, dietary supplements, or the digestive changes in pregnancy (1).
In this MomJunction post, we tell you about the causes of black stool during pregnancy and ways to prevent it.
Common Causes Of Black Stool During Pregnancy
Black or tarry stools could be due to one or more of the following factors.
Iron supplements: Doctors prescribe iron supplements if they see a deficiency. In some cases, your body cannot absorb, and this unabsorbed iron could give the stool black or tarry appearance (2).
Foods: Certain foods, such as licorice and blueberries, may turn stools dark. Artificial food colors also can affect the color of the stool (3). You can identify the cause by maintaining a food journal.
Medication: Medicines other than iron supplements might also cause the stools to turn black. Pepto-Bismol, which is one of the commonly used over-the-counter medications for an upset stomach, may also affect the stool color (4).
Health issues: Digestive issues such as hemorrhoids, constipation, and anal fissures or tears during pregnancy (5) develop due to the increased pressure over the pelvic region, and this increases the odds of having fresh blood in the stool color.
Bleeding: Bleeding within the digestive system, especially in the upper gastrointestinal tract (that includes the esophagus, stomach, and small intestine), could lead to dark-colored stools (6). The blood mixed with digestive juices can give a dark color to the stool.
Symptoms That May Accompany Black Stools
Depending on what the cause is, you may notice these symptoms along with black stools.
Lightheadedness or dizziness
If you notice dark stools along with these symptoms for an extended period, consult your health care provider to rule out any complications for both you and your baby.
How Can You Avoid Black Stools During Pregnancy?
Changes in your diet, medication, and hygiene habits might help you avoid dark stools.
Consume iron-rich food: To avoid dark poop due to iron supplements, try and get as much iron as you can from dietary sources. Include more of the liver, red meat, dark green leafy vegetables, and iron-fortified cereals in your diet. Unlike supplements, foods are easily absorbed by the body and may not result in dark stools.
Avoid OTC medications: Do not take any medications without consulting your doctor, as they may have certain side effects, including change in stool color.
Increase fiber intake: Consuming food rich in dietary fiber can reduce the risk of constipation and hemorrhoids, and also protect your gastrointestinal tract (7). It is good to consult a dietitian and get a meal plan that suits your body's needs during pregnancy.
Have a healthy lifestyle: Refrain from smoking and alcohol consumption to lessen the chances of irritation of the upper gastrointestinal tract (that could lead to bleeding and black stools) (8). Also, try some Kegel exercises (only after doctor's consultation) for improving muscle functioning around the rectal and vaginal areas. It can help regulate bowel movements and lessen the chances of constipation, bleeding, and other ailments.
Stay hydrated: Sometimes, constipation due to dehydration can harden the stools as well as make them appear dark. So, drink at least 10 to 12 glasses of water, freshwater juices, and water-rich foods (cucumbers, watermelons) to avoid that.
How Is The Cause Behind Dark Stool Diagnosed?
The healthcare provider may study your medical history, do a physical examination, and order some tests. You may have to go for a combination of blood tests, x-rays, and stool examinations. If the results are inconclusive, the doctor may ask you to go for an endoscopy that will examine the gastrointestinal tract and help identify the cause. Based on the tests and results, you will be given the appropriate treatment.
Frequently Asked Questions
1. Can prenatal vitamins cause dark stools?
Dark stools are listed as one of the side effects of prenatal vitamins, the others being constipation, nausea, diarrhea, an upset stomach, and low appetite (2).
2. Is black stool one of the symptoms in the early stages of pregnancy?
Early in the pregnancy, you may notice some changes in the bowel patterns, and dark stools could be one of them if you are on iron and vitamin supplements. In some cases, the changing hormonal levels might slow down the stool movement, causing constipation that could make the stools hard and dark.
3. Is black stool a sign of miscarriage?
Black stool is usually not a sign of miscarriage.
Black stools during pregnancy are common, and it should not be a cause of worry. The reasons could be as harmless as iron supplements or having dark-colored foods. But in any case, be watchful of your health and other symptoms you experience at the time and discuss it with your doctor.
Do you have some tips to share? Let us know about them in the comment section below.
References:
MomJunction's articles are written after analyzing the research works of expert authors and institutions. Our references consist of resources established by authorities in their respective fields. You can learn more about the authenticity of the information we present in our
editorial policy
.
Recommended Articles:
The following two tabs change content below.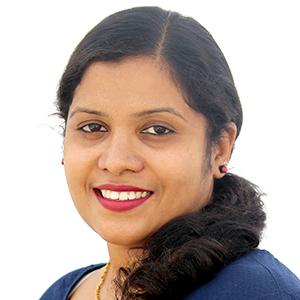 Rebecca Malachi
Rebecca is a pregnancy writer and editor with a passion for delivering research-based and engaging content in areas of fertility, pregnancy, birth, and post-pregnancy. She has been into health and wellness writing since 2010. She received her graduate degree in Biotechnology and Genetics from Loyola Academy, Osmania University and obtained a certification in 'Nutrition and Lifestyle in Pregnancy' from Ludwig...
more