Your heart is beating for this gentleman you met, but your mind is telling you to keep your feelings under control because he is a single dad. It is natural to struggle with the dilemma when dating a single dad, but that doesn't mean you should abandon your feelings. On the contrary, you can enjoy a happy and successful relationship with him if you note down these tips while dating a single dad.
Dating A Single Dad: 15 Tips
If you have fallen in love with a single dad and want to make your place in his life, you should be aware of the complex aspects of this relationship in advance.
1. Confirm the divorce
The first thing that you need to do is confirm that he is divorced. Don't invest your feelings, energy, and time in a relationship if he is not divorced yet. When he is at the boundary line, there are chances that things can get back on track between his ex and him, and they decide to move back together for their children or other reason.
2. Be independent
Emotional and economic independence is necessary for enjoying a successful relationship with a single dad. Also, he needs someone who is emotionally strong and can understand his situation. Dating a single father is exceptionally well for those who love to have their personal space. However, if you are clingy, you should think twice before stepping into a relationship with a single dad.
3. Share his responsibilities
A single dad raising his children and taking care of his professional and household responsibilities will be busy. He would like a partner who can be his support system. If you want to be with him, offer your help and share his responsibilities whenever possible. This way you will help him to relax, while he will appreciate and value your presence in his life.
4. Practice patience
A single dad comes with a lot of emotional baggage. That means, though he loves you, things won't move as fast as you expect. The experience of a failed relationship, bitter divorce, or losing a partner whom he loved can make him cautious. He won't share his feelings and emotions easily with you and will need time and patience to let you in his life.
5. Make peace with his ex
The biggest challenge of dating a single dad is that you will have to make peace with his'ex.' For instance, his ex-wife or partner, who is also the mother of his children, might be in touch with him for the sake of children. Your boyfriend may have to communicate and meet his ex. It won't be easy for you to adjust, but you must understand that it is for the emotional wellbeing of their children.
6. Accept him completely
Just because he is a single dad, it doesn't mean that he has no emotions, feelings, or dreams. Remember, being a single dad is one aspect of his personality. But as his girlfriend, you ought to understand him beyond that. He should feel comfortable and at home in your presence to share his fears, desires, and vulnerabilities with you.
7. Give him time
He already has a lot on his plate. Hence, do not pressurize him for commitment, instead provide him the comfort and space he wants and give him time to decide when to take the relationship to the next level.
8. Understand his vulnerabilities
A single dad has to shoulder many responsibilities single-handedly. To keep everything in control, he could be working all the time without sharing what he feels. It is never easy to forget the trauma of losing a partner or divorce, especially when you have children to take care of. As his romantic partner, help him to overcome his past. Understand his vulnerabilities and listen to him patiently. Be there to hold his hand and become the partner he can rely on.
9. Be flexible
For a single dad, his children will be his priority. Be prepared for canceled dates and dinner plans because at times his children may need his attention than you.
10. Spice up your sex life
Since your partner will be juggling several roles, he will be tired by the end of the day. After taking care of children, their homework, household chores, and his office, he may not have the energy to go out on a romantic dinner date with you or take the lead in the bed.  But that doesn't mean that you cannot have a happy sex life. You can initiate, flirt with him, talk to him about his sexual fantasies, ignite his sensual desires, and enjoy some steamy romance in the bedroom.
11. Learn to work with his schedule
If you are dating a single dad, spontaneity is something you may have to forget. It would be difficult for him to take time for long drives and vacations with you. Hence, you will have to adjust according to his schedule so that you can be with him as much as possible.
12. Don't rush to meet his children
When you are dating a single dad, you would want to meet his children too. But you should also keep in mind that it won't be as simple as it looks. It would be better to let your boyfriend decide when he wants to introduce you to his children because hastiness in this matter can prove detrimental to your relationship. No matter how kind or friendly you are, the children need to be ready to accept that their father has another woman in his life.
13. Don't try to be the mom
Though your partner has separated from his ex-wife, she will always be the mother. Once your boyfriend introduces you to his children, try to be their friend and not their mom. They are emotionally attached to their mother, and such trials will make them feel you are trying to take their mother's place. You have to be cautious if your boyfriend is a widower because his children would be sensitive about this issue in this scenario.
14. Win the trust of his children
If you want your partner's children to accept you in their life, build an independent relationship with them. They need someone mature whom they can trust and share their problems with. Give them your time and listen to whatever they share with you. Try to understand them and guide them. Also, make sure not to say anything against their parents.
15. Get involved
When everything is working well between you, him, and his children, you must get involved in the family activities as much as possible. For example, you can help them with their school projects, plan holidays, and get-togethers. However, before pitching in, discuss whether your partner is comfortable with your involvement or not.
Dating a single dad is not a bad idea if you understand what you are signing for and are ready to make a few adjustments to be with the person you love. If you both love each other truly, things will eventually work out between you and your partner.
The following two tabs change content below.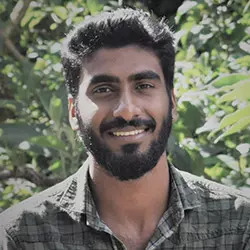 Akshay Nair
Akshay is an associate editor and former journalist with over three years of experience. A post graduate in Mass Communication and Journalism, he has strong professional and academic background in the field of content writing and editing. Akshay interned and worked with various newspapers and the Public Relations Department of the University of Calicut. At MomJunction, he ensures the articles...
more