As you enter the third decade of your life, you unlock a fresh set of aspirations. One of those is the quest for your special person if you haven't found the one already. However, unlike the 20s, dating in your 30s can be a completely different scenario. The main reason is you tend to perceive life differently, and desires from life also change in your 30s.
You may want to be in a deep, serious, and long-term association at this stage of life. Therefore, the term dating could mean more of a life-changing decision than just a playful juncture because you might now consider your date to be your life companion.
Most people grow mindful of whom they see romantically and modify their dating style in their 30s. Read on as we tell you useful tips and dos and don'ts to follow while dating in your 30s.
15 Tips For Dating In Your 30s
When dating in your 30s, you need to exercise the same caution as you would in your 20s. However, there are a few extra things to consider.
1. Think about the age factor
You may have a certain age group in mind when looking for a partner. Most people believe that compatibility and understanding matter more that the age. This can be true for casual dating. However, if there is a significant age difference when considering a potential life partner, you should look 10, 20, and even 30 years down the road. A 30-year old and a 45-year old may find themselves quite compatible at this stage and the age gap might not be a deal breaker. But fast- forward 20 years when they are 50 and 65, the younger will still be in their peak earning years and full of energy, while the older may be looking to slow down and retire. Once you have looked at these factors, you can determine what, if any, impact the difference in age will have.
2. Be clear with what you want in a partner
Before you start looking for a date, decide what you are looking for in a partner. Sit alone, make a list of qualities of a potential date, and only then go ahead. If their dating profile does not make it clear, you can take a chance and find it out on your first date.
3. Don't hide your intentions
If you are looking for commitment, make it clear to your date from the beginning. There is no point hiding it and wasting your time on someone who is not looking for a serious commitment. By being honest and clear about your intention, you can avoid wasting time on unwanted dates.
4. Go beyond your usual 'type'
Try to be more flexible when it comes to dating. Do not be hell-bent on dating only a 'certain type' of person. Try to look beyond physical and material aspects and be more open to dating someone on the same wavelength – someone who can make you happy. Someone who can see you for who you are and genuinely appreciate you.
5. Don't date someone under pressure
You could be under the pressure of friends and family to find someone to settle down with. Don't date someone because you 'have to' but instead look for someone who will make you 'want to' date them. The commitment made under pressure may not last long. And if you have waited for so long for the right partner, you might as well try to be a little more patient.
6. Be confident
Dating is undeniably a game of attraction, and what can be more attractive than confidence? Try to adopt confident body language at all times. You never know who admires that confident walk or smile of yours from afar.
7. Don't play amateur dating games
You probably know of the usual dating games that people play to act cool. Not calling immediately after the first date, not calling them first, waiting for the guy to ask you out, and a lot more. If you wish to make a connection, leave out these dating rules and go with what your heart commands. Of course, do not risk becoming a stalker by calling the person numerous times a day.
8. Be open to new ways of finding a date
A friend in the past may have always set you up, and you feel it to be the most reliable way to find a date. Times have changed; don't rely on one way to find a potential date. You can try dating apps or social media to meet new people. You can meet new people at a hobby class or even a coffee shop. There is no limit to places for meeting a potential date.
9. Don't hang on to the past
In your 20s and 30s, you have had your share of good and bad relationships that shaped you over the years. Do not let past experiences affect your present. Good or bad, remember what you learned from them and move on. Don't be fearful due to an unpleasant memory. Instead, look forward to making new memories with a new partner.
10. Be less guarded and more hopeful
You may have been hurt in a relationship in the past, and the memories could make you guarded. But this way, you are blocking the way for true love from entering your heart. Instead, try to be more optimistic and be spontaneous. Allow someone to woo you and make you go crazy for them.
11. Don't waste your time on someone you don't like
If a date doesn't click, stop wasting your time on them. Don't message or call them. Use your time and energy on something more productive than trying to be extra nice to someone you are not interested in. Your overly considerate behavior might give them wrong signals, so you should make your feelings clear and tell them politely that you are not interested.
12. Work on your communication skills
You need good communication skills to convey the right message to a person you have just met. Good speaking skills can help make your date comfortable, and you can better understand each other. So, the next time you are going out for a date, practice what you have to say in front of the mirror and see if it comes out in the right way.
13. Don't fake your personality
A few bad dates or failed relationships in the past can make you lose confidence. It can tempt you to fake your personality, hoping to look more appealing in the eyes of a new suitor. Do not try to be something you are not. Faking might help you once or twice, but eventually, your true personality will show and could lead to heartbreak. Be real and honest to the best you can.
14. Follow your intuition
In your 30s, you are more experienced and mature. Your gut feeling, too, might tell you who is suitable and who is not. Even when dating, if you ever feel uncomfortable or feel that the person is not right, you need not proceed to the next level. Do not ignore the red signals your mind gives you and keep away from such a person.
15. Don't seek perfection
Nobody's perfect, and the faster you accept this, the easier your quest for love will be. If you can fall in love with their shortcomings, there is nothing better than that. Or if you think that you are okay with the flaws and like them the way they are, you probably have found your perfect match.
Frequently Asked Questions
1. Why is dating after 30 so hard?
Dating isn't easy at any age. You face different challenges at different ages. After the 30s, your dating pool shrinks, meaning you have fewer candidates to consider for your prospective date. Since you are engaged in several things, you don't get the time to attend social events and parties to meet new people. Even when you meet someone, you analyze them carefully as you are mature and more responsible now.
2. How long should you date in your 30s before getting engaged?
People may say one should date for at least two years before getting engaged. However, there's no strict rule. When you want to get engaged is your personal choice. Ideally, the right time to get engaged depends on several factors. So be certain of your feelings, think if you can take up a new responsibility and make compromises and adjustments that a committed relationship needs.
In your 30s, you may be more mature and clear about your expectations from life and your partner. Moreover, you may have learned to recognize the red flags in a relationship and also learned to filter the good from the bad. However, do not rush into a relationship just because you are in your 30s. Dating in your 30s is a common thing now. Accepting that, just like you, no one is perfect and prioritizing your requirements might help you meet the one for you.
Key Pointers
You become more experienced and mature in your 30s and can follow your intuition while dating someone.
Be honest and positive while looking for a date and avoid faking a personality.
Avoid seeking perfection but be clear about your expectations from your partner.
The following two tabs change content below.

Ratika has experience writing in various fields including finance, education, lifestyle, and entertainment. After her masters degree in Commerce, she acquired a PG Diploma in Communication and Journalism from Mumbai University. She is inquisitive about human relationships and likes to study people and how they manage their relationships, during her freetime. At MomJunction, Ratika writes insightful and informative articles on...
View Profile

›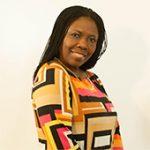 Andrea Riley
( CTHF, CLC, CMS)
Andrea Riley is a TV talk show host, blogger, podcaster, author, certified life coach, certified trauma healing facilitator, licensed relationship instructor, certified biblical counselor, licensed minister, and keynote speaker. She co-founded the Marriage Service Technicians with her husband, Clifton, in 2008. Their mission is to 'equip relationships with tools to go the distance'. They use comparisons between maintaining cars with...
View Profile

›