You will require time to recover after a C-section. And you need to support the process of recovery by taking enough rest and having a well-balanced diet.
Proper nutrition not only speeds up the recovery process but also provide the required nutrition to your baby through breastmilk. So, what are the various nutrients that you need and how do they help you during this phase?
This MomJunction post gives you a list of essential nutrients you require after C-section, and the foods you may want to avoid.
Why Is Nutrition Essential Post Delivery?
Whether it is a normal delivery or a C-section, nutrition speeds up the healing process and improves your energy levels.
According to the Dietary Guidelines published by the US Department of Agriculture and endorsed by the American Dietetic Association, new mothers, who are breastfeeding, might require additional daily intake of 450-500K calories. They need 1,800 to 2,000 calories per day (1). A higher intake is recommended for women who are breastfeeding more than one baby or are underweight or who regularly perform physical activity.
In addition to the calories, a balanced diet should also include other nutrients.
Essential Nutrients To Have After Cesarean Delivery
A balanced diet supplies you with all the macro and micro nutrients that are required for your recovery and the supply to the baby through breast milk. Here are some of the nutrients (2) that you need on your road to recovery after delivery – both normal and C-section.
1. Proteins
Proteins aid in the growth of new cell tissues and help in the healing process. Protein-rich foods facilitate tissue repair and maintain muscle strength after the surgery. You can eat fish, eggs, chicken, dairy foods, meat, peas, dried beans, and nuts. These foods are easily digestible, especially during your nursing time. While the recommended amount of daily protein intake for an average woman is around 48g, an additional 15g is recommended for lactating women (3).
2. Vitamins C
Vitamin C helps strengthen your immune system. The collagen supports wound healing. You may include fruits and veggies such as oranges, melons, papayas, strawberries, grapefruits, sweet potatoes, tomatoes, and broccoli. The recommended daily allowance is 115mg for lactating women of 14 to 18 years, and 120mg for those above 19 years (4).
3. Multivitamins
In addition to vitamin C, you need to make sure that you are meeting the RDA of other vitamins such as vitamin A. Your doctor may give you multivitamin supplements if necessary.
4. Iron
Iron is essential to maintain hemoglobin levels. Iron-rich foods include egg yolk, red meat, oysters, figs, beef liver, dried beans, and dry fruits. However, limit your iron intake as excess iron can cause constipation. The recommended dietary allowance for iron is 10mg per day for women of ages 14 to 18 years, and 9mg per day for those older than 19 years (5).
5. Calcium
Calcium aids in the relaxation of muscles, strengthens bones and teeth, and helps in blood coagulation. Good sources of calcium are milk, yogurt, cheese, tofu, kale, and spinach. The recommended daily intake of calcium for lactating women of ages 14 to 18 is 1,300mg and for those older than 19 years is 1,000mg per day. During breastfeeding, 250 to 350mg of calcium is transferred to the newborn (6).
6. Fiber:
Fiber mitigates constipation, which, otherwise, causes undue pressure on the incisions and wounds. Rich sources of fiber are raw fruits and veggies, as they add roughage to your diet (7).
7. Others:
Drink water and healthy juices to avoid dehydration and constipation. Fluids help in smooth bowel movement and recovery from the surgery. In addition to water, you may have low-fat milk, non-citrus juices (unsweetened), herbal teas, coconut water, buttermilk, and soups.
You may cook and consume fish, which contain omega-3 fatty acids, and eggs that provide zinc.
Milk is not only an excellent source of calcium but also promotes the production of milk. Yogurt supplies your body with calcium and zinc.
Cottage cheese, broth, and yogurt are also good.
Even as you take care to include healthy foods in your diet, you need to eliminate or avoid certain unhealthy foods.
Foods To Avoid After C-Section
You should avoid fatty and junk foods, as your physical activity is low after C-section. They may just add to your weight. Avoid spicy foods as they can lead to gastric problems.
Here are a few more foods that you may avoid:
Carbonated drinks, which may cause gas and flatulence.
Citrus juices should be taken with caution. You may take them in small amounts, and then increase it to moderate quantities.
Caffeinated drinks like coffee and tea have diuretic properties. Therefore, have them moderately.
Continue to stay away from alcohol as it can impair your ability to produce milk.
If you are having bloating and gas, then you may stop eating gas-forming foods such as cabbage, cauliflower, broccoli, lady's finger and onions, for a few days. You may also eat white lentils, red kidney beans, chickpeas, black-eyed beans, and green peas in small quantities and one variety at a time.
Avoid cold foods and drinks. They may make you catch a cold.
Things To Remember
Follow these basic tips to ensure you get the best out of what you eat:
Have small meals through the day instead of consuming three heavy meals.
Avoid gulping down your food. Instead, take some time to chew it slowly. It may be difficult for you to have a relaxing meal while having a newborn around, but you can ask your family members to look after your baby for some time.
With a newborn, you may not get enough sleep. So, try to rest whenever possible. Sleep will help your body repair and heal better.
Try to eat home-cooked meals as you can include lots of fresh ingredients.
Whether it is C-section or vaginal delivery, diet plays an important role in your recovery. Remember, the body is healing from a major birthing process and needs all the support that it can get. Along with having a nutritious diet, you need to have enough sleep, rest and some slight exercise as advised by your doctor.
What was your diet plan post-cesarean? Share it with us in the comments section below.
References:
Comments are moderated by MomJunction editorial team to remove any personal, abusive, promotional, provocative or irrelevant observations. We may also remove the hyperlinks within comments.
The following two tabs change content below.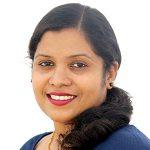 Latest posts by Rebecca Malachi (see all)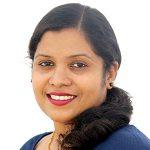 Rebecca Malachi
She is a Biotechnologist with a proficiency in areas of genetics, immunology, microbiology, bio-engineering, chemical engineering, medicine, pharmaceuticals to name a few. Her expertise in these fields has greatly assisted her in writing medical and life science articles. With 8+ years of work experience in writing for health and wellness, she is now a full-time contributor for Momjunction.com. She is passionate about giving research-based information to readers in need. Apart from writing, she is a foodie, loves travel, fond of gospel music and enjoys observing nature in silence. Know more about her at: linkedin.com/in/kothapalli-rebecca-35881628