Becoming a parent is one of the greatest joys of life; one that words can't do enough justice to. While most women feel they already enter motherhood and its joys the moment they become pregnant, adopting a baby instead of giving birth yourself is also an equally important sign of becoming a parent as well. The joy you get and the bond you form with your little one is pure and beautiful, regardless of whether you are a biological or an adoptive parent.
An entire gamut of reasons may prevent you from becoming a biological parent. However, the best option to become a parent in such a case is to adopt. So, if you plan to adopt a child or are just curious about how things work, read our post here. Below, we look at different types of adoptions options for parents.
What Are The Different Types Of Adoption You Can Look At?
Different countries and states have different laws and procedures of adoption. Here are some different types of adoption you can consider before you decide which option you want to take:
1. Adoption Through The Agency:
There are two types of adoption agencies – public and private.
Adoption agencies are usually regulated by the state laws and have a license that allows them to help settle the children with adoptive parents.
In the case of public adoption agencies, the resident children are typically guardians of the state. Such children who are in the care of public adoption agencies are usually those who have been abused, have become orphans, or have been abandoned by their birth parents or family.
In case of private adoption agencies, it is usually a charitable organization or a social service organization that tries to settle the children with adoptive parents. Such children who are in the care of private adoption agencies are usually those who have been brought by their parents who want to give them up for adoption. Sometimes, expectant mothers also approach such organizations to register their babies for adoption, even before they are born.
[ Read: Stages Of Adopting A Child ]
2. Adoption Through Independent Means:
Sometimes, you can directly adopt a baby by getting in touch with the birth parents yourself.
In most cases where an independent adoption takes place, it is usually a doctor or a religious member who connects the birth parents and the parents who are wishing to adopt the baby.
While it may sound like an easier and faster way to adopt a baby, there are many legal angles involved in an adoption. If you do wish to try the independent adoption option, it is best to get in touch with a legal professional, such as an attorney. Someone who is aware of the legalities will help you with the various legal documentation and paperwork that is required.
An independent adoption is not allowed in every country or state and in some cases, the state may have a large set of rules you have to follow if you want to go for this particular option. Make sure that you first check the requirements and laws of your particular state before you decide to go ahead with an independent adoption process.
In some cases, an independent adoption is also looked upon as an 'open adoption.' It is a process in which even though the biological parents give up the baby to the adoptive parents, they still maintain some contact with their child.
3. Adoption Through Identification:
Identified adoption is the option in which there is a mix of both the independent adoption process as well as the agency adoption process.
Sometimes, if you are looking to adopt a baby, you may come across a woman who wants to give up her baby for adoption. The first step in this process will be that you decide whether you want to go ahead with the adoption and the biological parent also agrees to give up her baby to you.
When both sets of parents agree that they want to go ahead with the adoption, you can get in touch with an adoption agency that will then take the matter further and help you go through the process of adoption.
Going for an identified adoption has its benefit in the area that unlike a regular adoption that is done through an agency, you will not have to be part of a wait list.
In such a case, as a prospective parent, you will be able to decide which baby you want to adopt. In addition, you will also get full access to the many counselling and other professional services that the adoption agency will have on offer.
[ Read: Open Adoption Vs Closed Adoption ]
4. International Adoption:
An international adoption is one of the most difficult and complicated type of adoption process.
If you wish to adopt a baby who is the citizen of a different country, you will have to make sure that you follow the adoption laws of the country to which you belong, as well as of the country to which the baby you want to adopt belongs.
As a prospective parent, you will first also have to get access to an immigrant visa for your adoptive baby, especially if you are a citizen of the US of A. In case the immigration visa for your adopted baby does get approval, your baby will be automatically granted US citizenship as soon as he or she enters the US.
5. Adopting If You Are The Step Parent:
A step parent adoption is the process in which the new partner of the biological parent of the baby decides to adopt the baby who is born of a different parent.
It is simpler adoption process in comparison to the regular and more traditional processes of adoption, especially if both the birth parents are okay to go ahead.
In case one of the parents does not want for their baby to be adopted by the new spouse, there can be a lot of legal issues involved. In such a case, you may have to get the help of an attorney who will help you deal with all the legal paperwork that will be involved. In such a case, you will also have to invest a lot of time and effort to get the matter resolved.
6. Adopting As A Same-Sex Couple:
The laws on adoption for same-sex couples are different in various countries or states. While same-sex relationships have been given the legal approval in certain places, there are still many countries that do not accept same sex relationships and hence do not allow adoption rights.
Even though some countries and state have legalized same-sex relationships, the procedure involved in the case of such adoptions is different as compared to a straight couple.
7. Relative Adoptions:
Sometimes, a relative can also adopt a baby, especially relatives such as grandparents, uncles, aunts and such.
Not all states and countries allow such adoptions, so make sure you check the laws of your area first.
The most common reasons for such adoptions are circumstances where the birth parents are not alive, or if the birth parents are not able to take care of the baby for whatever reason.
Most laws favor placing such babies with relatives rather than sending them to other families. Hence, this is a relatively simpler adoption process as compared to the others.
[ Read: Semi Open Adoption ]
8. Adult Adoption:
An adult adoption is recognized in a lot of places, but try to learn more about the state laws before you proceed.
Adult adoptions occur when one adult grows fond of another adult and wants to adopt him, especially if the former adult does not have any child.
The minimum age-gap between an adoptive parent and an adopted adult in such cases is ten years.
Moms, if you have any knowledge of the many procedures involved in adoption, do share them here with other moms.
The following two tabs change content below.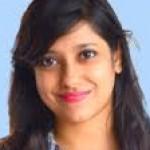 Latest posts by Debolina Raja (see all)