Teens can be fussy eaters, and coming up with new and exciting recipes every day is a daunting task. So, to help you out with it, we bring you this post on interesting dinner ideas for teens.
Teens generally crave spicy and tasty food for their meals. In addition, they have access to the Internet and television, which helps them broaden their taste palette. But how many new dishes can you invent every day? Do not fret.
Read on as we have compiled an interesting list of easy recipes that you can make for your children for dinner. Choose the ones you think will impress them the most.
Top Ten Healthy Dinner Ideas For Teens
Here are ten dinner ideas your teen will love helping you out with:
1. Oven fried chicken
You Will Need:
2 cups cut broiler-fryer chicken
½ cup of dry whole wheat bread crumbs
2tbsp salt
1tbsp paprika
¼tbsp pepper
¼ cup of butter or olive oil
How To:
Mix the pepper, bread crumbs, salt, and paprika. Use a kitchen brush to brush the chicken pieces with butter or olive oil. Roll the chicken in the bread crumb mix.
Place the chicken pieces in a greased baking pan. Bake the chicken at 425°F until it turns tender.
Serve it with mint sauce or home made tomato salsa to enhance its taste and enrich its nutritional value.
2. Pasta with no-cook tomato sauce
You Will Need:
6 coarsely chopped tomatoes
2 finely chopped garlic cloves
A handful of fresh basil leaves
3tbsp extra virgin olive oil
Sea Salt and Pepper Powder
Oregano
Whole wheat pasta or qunioa pasta
Fresh red pepper flakes – optional
How To:
Mix the tomatoes, basil, oil and garlic in a bowl. Season with salt and pepper.
In the meanwhile, boil your chosen pasta as per the instructions on the package. Drain the pasta and add the tomato sauce.
You can garnish with red pepper flakes and oregano before serving.
3. Beans and hot dog bake
You Will Need:
10 slices of hot dogs
15 ounces pork and beans in tomato sauce
15 ounces drained butter beans
15 ounces chili beans
½ cup of brown sugar
½ cup of chopped onion
¼ cup of chopped green bell pepper
2tbsp cider vinegar
¼tbsp oregano
How To:
In a large bowl, mix all the ingredients. Add into a baking dish and bake for two hours at 350°F.
4. Cheese, tomato and herb omelet
You Will Need:
1 chopped tomato
3 eggs
2tbsp chopped fresh herbs of choice
1tbsp olive oil
Salt and pepper to taste
How To:
Mix the tomato and the eggs. Add the herbs, salt and pepper. Heat olive oil in a pan over medium heat and pour the egg mix.
Flip the omelet to cook on both sides, sprinkle some shredded cheese . Fold it so that cheese can melt inside.
Once you see omelette is fluffed, its ready to serve and You can garnish with the remaining herbs.
5. Easy green salad
You Will Need:
1 head red lettuce
1 head green lettuce
2 chopped green onions
1 cup of grated carrots
2tbsp vinegar
3tbsp honey
1tbsp Dijon mustard
½tbsp celery salt
¼ cup of olive oil
How To:
Mix the vegetables in a bowl.
In another bowl, mix the remaining ingredients. Drizzle the dressing over the vegetables before serving.
6. Tortilla hotdogs
You Will Need:
Hot dog
Flour or corn tortillas
Lettuce leaves or sliced spring onions
Salsa
Ketchup
Mustard
How To:
Heat the hot dogs and the tortillas. Place the hot dog in the tortillas and add some spring onions or lettuce leaves, salsa, ketchup, and mustard.
Roll up the tortillas and serve hot.
7. Quesadilla
You Will Need:
2 finely chopped tomatoes
½ cup of finely chopped onion
3tbsp chopped cilantro
1 minced fresh hot green pepper
1 minced garlic clove
Juice of half a lime
Salt as per taste
8 flour tortillas
2 cups shredded Cheddar
For serving – guacamole
How To:
For the salsa – mix all the ingredients except tortilla, guacamole, and cheese. Keep them aside for an hour. Now, fill up the tortillas with the salsa.
Preheat oven to 200°F.
Heat a pan over medium heat. Place the tortilla and heat for about 30 seconds. Turn it over and add the cheese. Fold the tortilla and close it lightly.
Cook the quesadilla until the cheese melts. Place it on a baking sheet and let it remain warm in the oven. Serve with guacamole.
8. Simple radish and arugula salad
You Will Need:
1 radish
2 sliced small bulbs of fennel
1 bunch of de-stemmed arugula
2tbsp extra virgin olive oil
2tbsp lemon juice
Salt and pepper as per taste
Cottage cheese to serve
How To:
Place the vegetables in a bowl. Add olive oil and lemon juice. Season with salt and pepper.
Add some cottage cheese just before serving.
9. Tuna melt
You Will Need:
4 English muffins
1tbsp olive oil
1 chopped red bell pepper
4 thinly sliced scallions
2 finely chopped shallots
170g tuna
2tbsp ketchup
6tbsp mayonnaise
1 grated lemon zest
4 slices Cheddar
How To:
Preheat a broiler rack and split the muffins.
Heat oil in a pan and add the pepper, shallots, and scallions. Cook for about three minutes. Add tuna and stir. Cook for a minute. Remove from heat and keep it aside. Add the ketchup, mayonnaise, and lemon zest.
Spread the remaining mayonnaise over the muffins and add the tuna mix and cheese slice. Cover with the other muffin halves. Grill until the cheese melts.
10. Meat tacos
You Will Need:
1 tbsp olive oil
1 chopped onion
Salt
1 chopped garlic clove
1 chopped green pepper
Minced meat of choice
1 cup hot vegetable stock
4 chopped tomatoes
A handful of chopped cilantro
8 taco shells
75g shredded cheddar
How To:
Preheat the oven.
Heat the oil in a pan over medium heat. Add the onion and salt into the pan. Cook until the onion turns soft. Add garlic and pepper. Stir fry for a minute and then add the meat. Add the vegetable stock and cook until the meat turns tender.
Now add the tomatoes and cilantro. Cook for five minutes.
Spoon the mix into the taco shells and add cheese. Grill in the oven until the cheese melts.
Frequently Asked Questions
1. What to avoid eating as a teenager?
During your teenage, here are some food items that you should avoid eating as they might harm your body (1):
Fatty food
Food containing a high amount of sugar
Swordfish or marlin as they contain high amounts of mercury
2. How do I make my teen have a healthy meal?
Follow the below tips to ensure that your teen has a healthy and balanced diet (2):
Eat three balanced and nutritious meals per day
Include ample amount of fiber in the diet
Bake or broil the dishes instead of frying them
Watch their sugar intake
Have limited amounts of red meat
Increase the intake of fish and chicken
3. Is it normal to always be hungry as a teenager?
Yes. Feeling hungry often and an increase in eating capacity is a common trait in teenagers as they go through growth spurts during these years, and to support adequate growth and development, they need extra nutrients (3).
Enjoy these easy dinner ideas for teens and do tell us which ones were the biggest hits with your family.

The following two tabs change content below.

Debolina Raja came into the writing world while she was playing around with words and participating in various literary events. In the professional world, she found her writing interest in various genres such as health, wellness, parenting, relationship, and brand management. Having done a Masters degree in English literature from Delhi University, she loves reading, heading out on road trips, hibernating...
more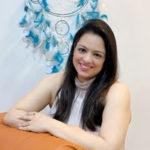 Shivani Sikri
(Public health and Clinical Nutrition & Dietetics)
Shivani Sikri is the chief nutritionist and co-founder of Nutri4Verve. After completing her Masters, Shivani Sikri did a postgraduate in nutrition and health education, a postgraduate diploma in public health and nutrition (PGDPHN), and a postgraduate diploma in nutrition and clinical dietetics. She has also completed her certification in Nutrigenomics from the US.   Shivani recommends a well-balanced, holistic lifestyle...
more