1. 101 Dalmatians: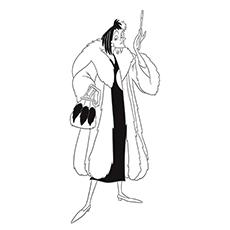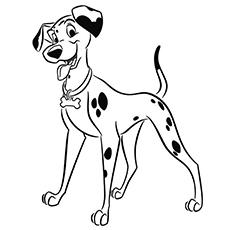 2. Aladdin, Jasmine and Jenie: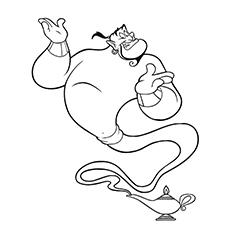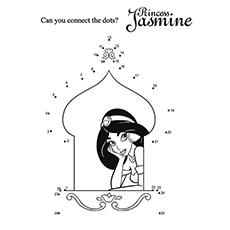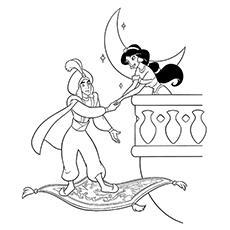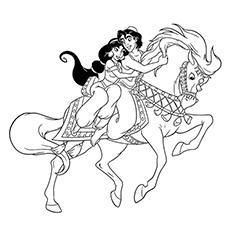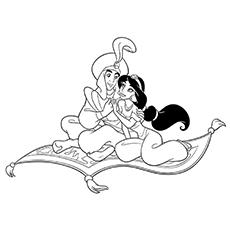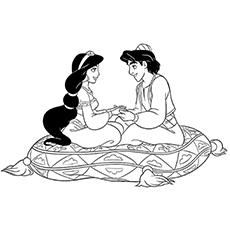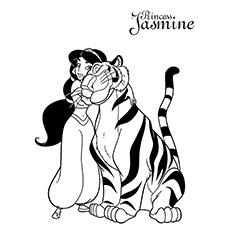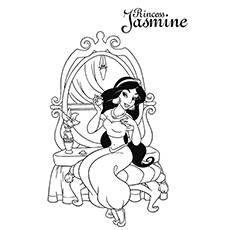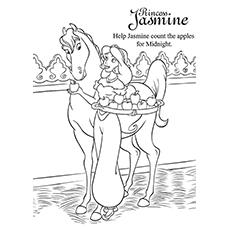 ---
3. Queen of Hearts and Alice: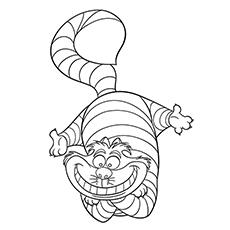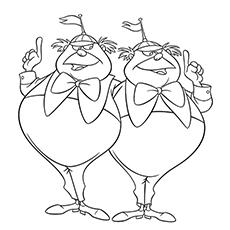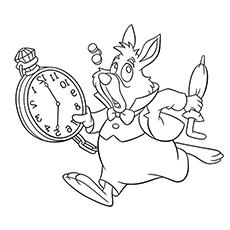 ---
4. Belle: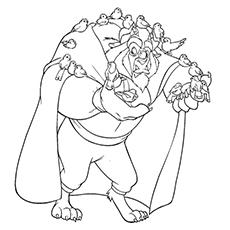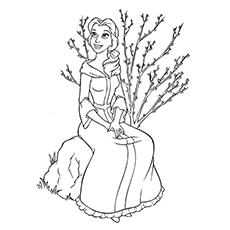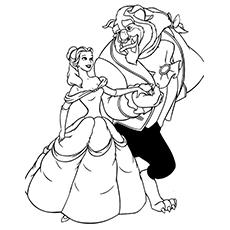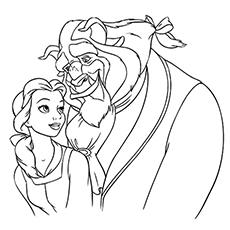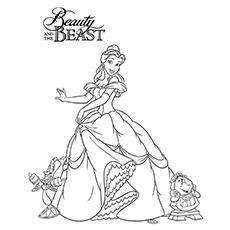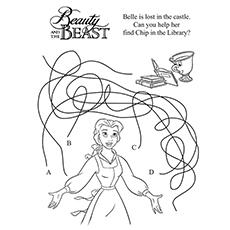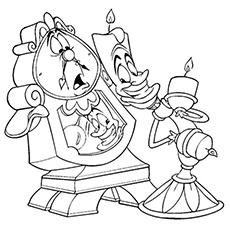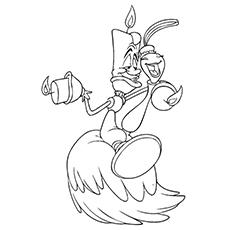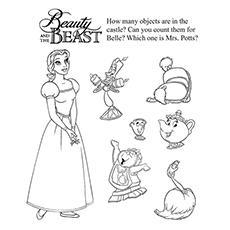 ---
5. Disney Cars: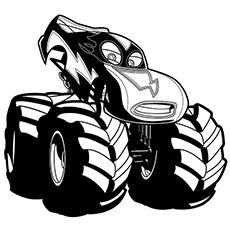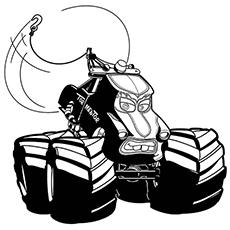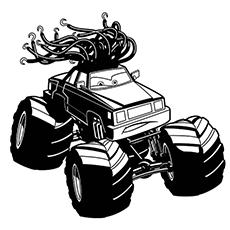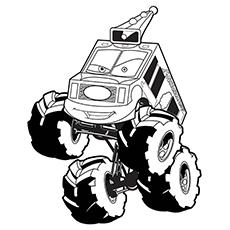 ---
6. Charlie and Lola: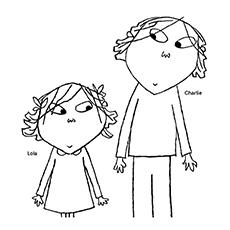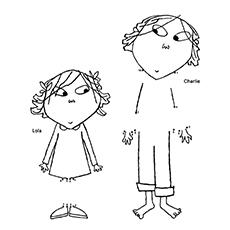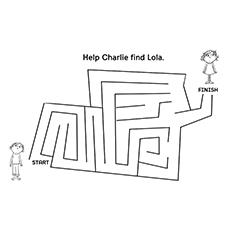 7. Choo Choo Soul Train: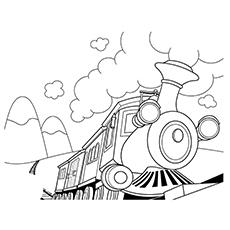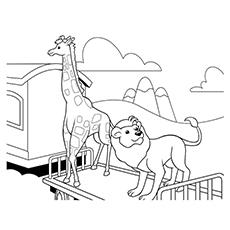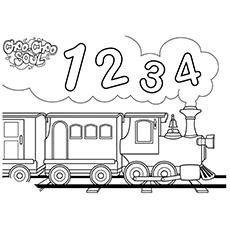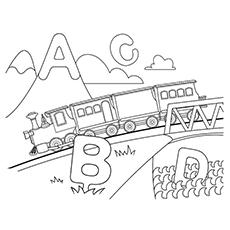 ---
8. Cinderella: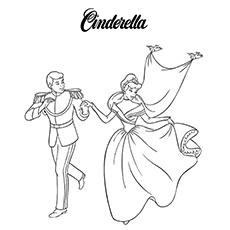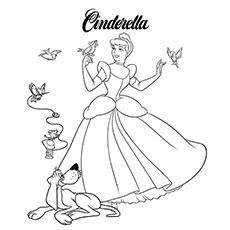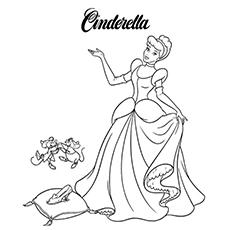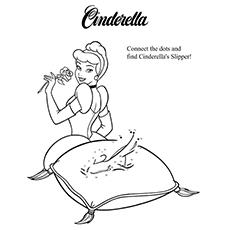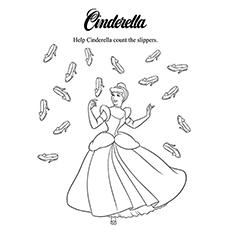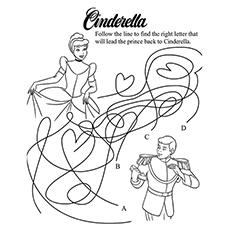 ---
9. Dumbo: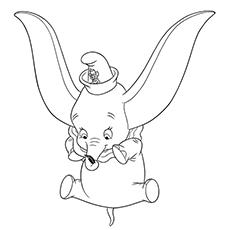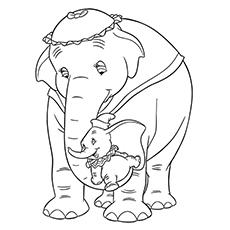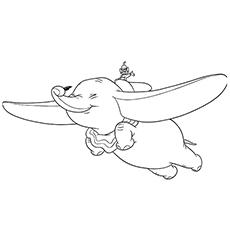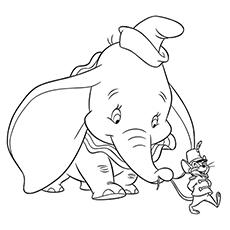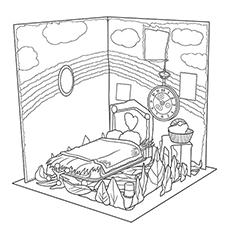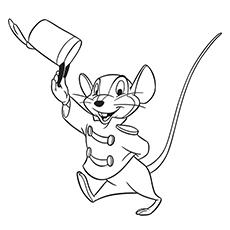 ---
10. Tinkerbell: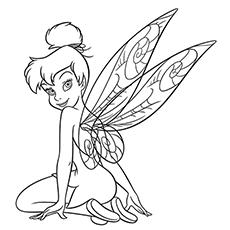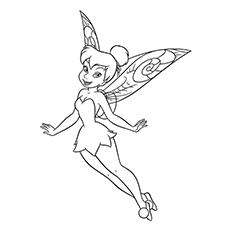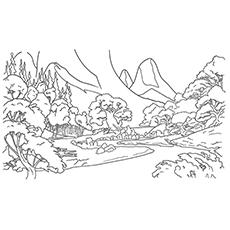 ---
11. Handy Manny: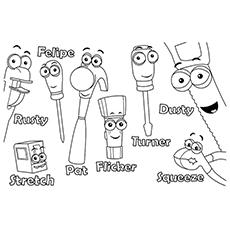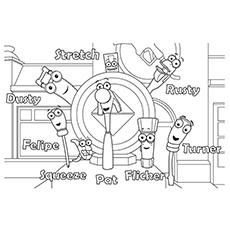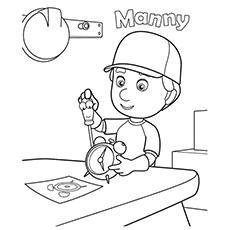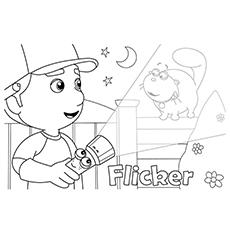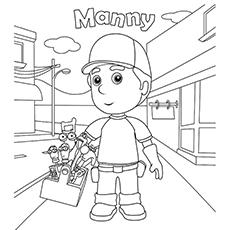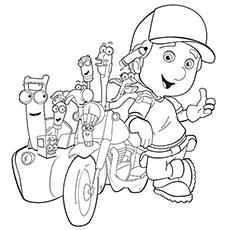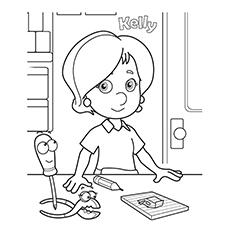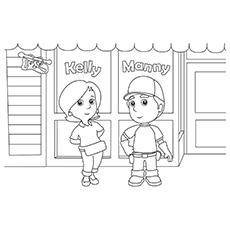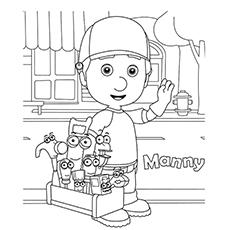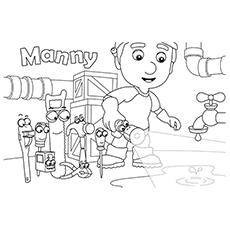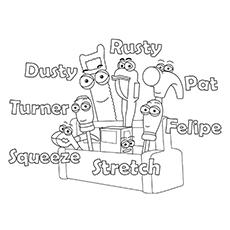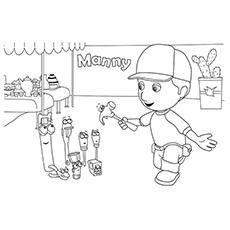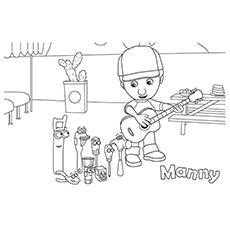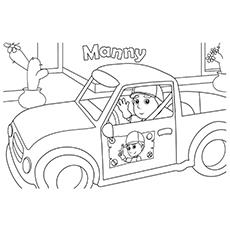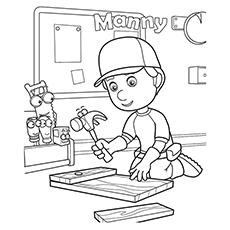 ---
12. Jungle Junction: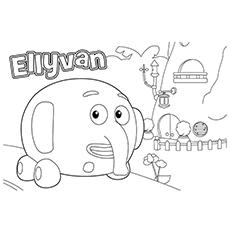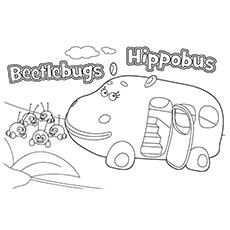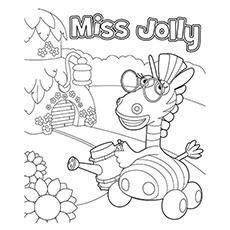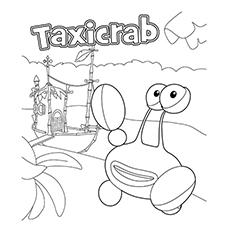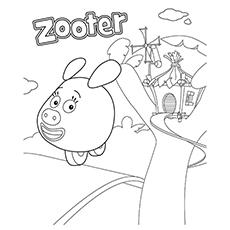 ---
13. Little Einsteins: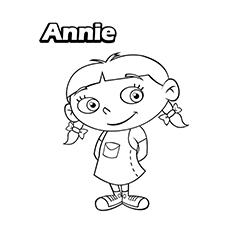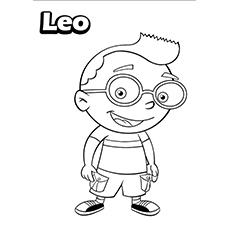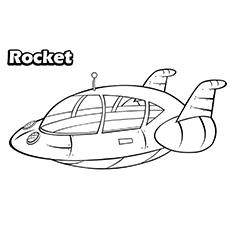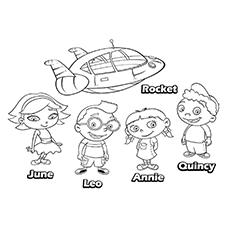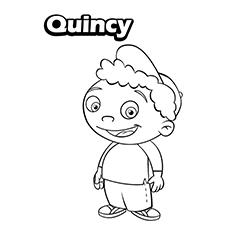 ---
14. Ariel and Little Mermaid: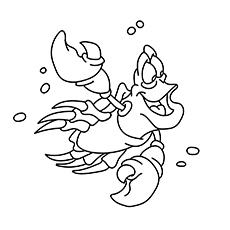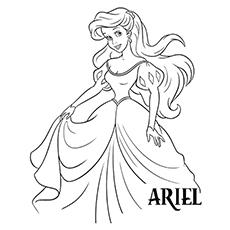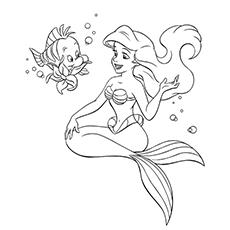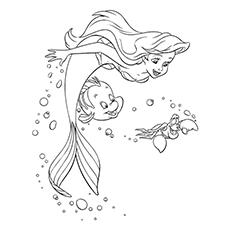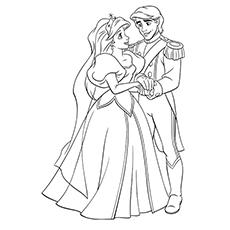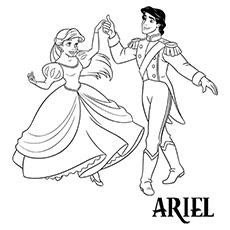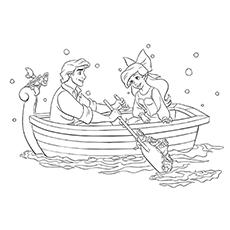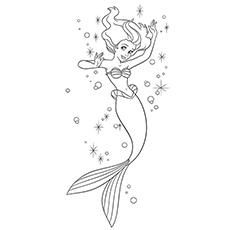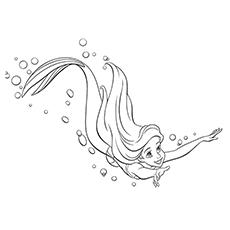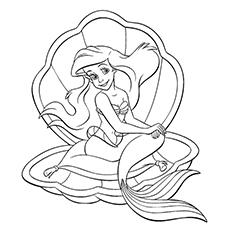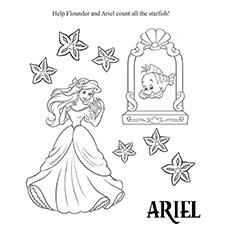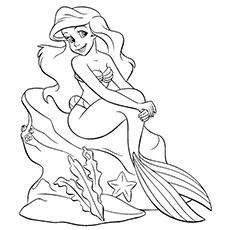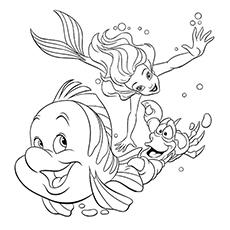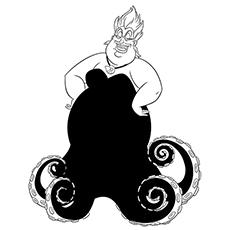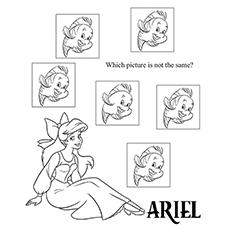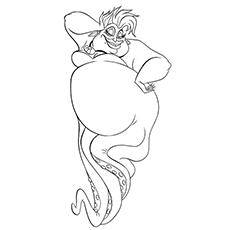 ---
15. Lou & Lou: Safety Patrol: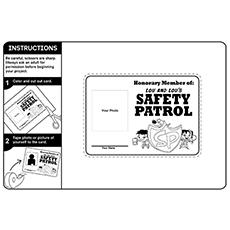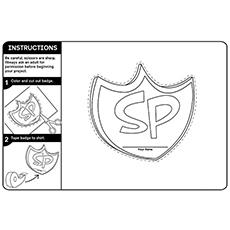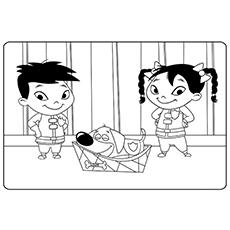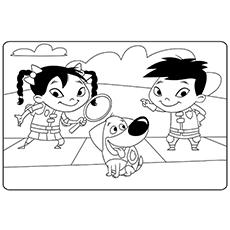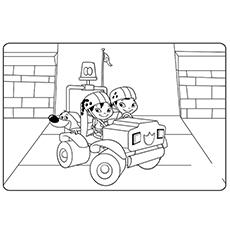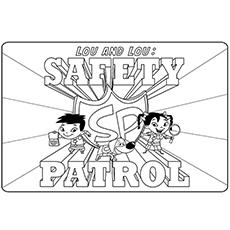 ---
16. Mickey, Minnie, Donald, Goofy: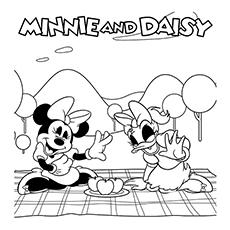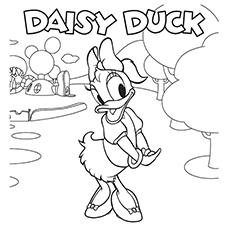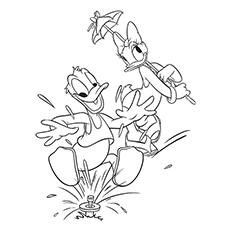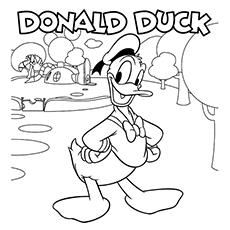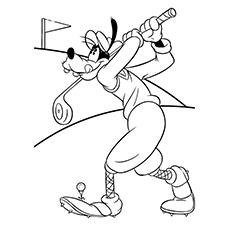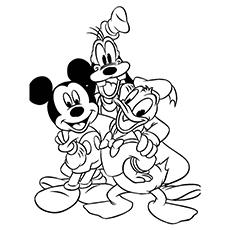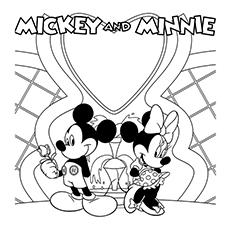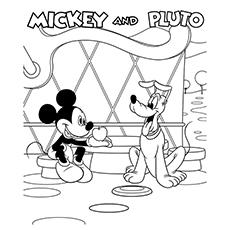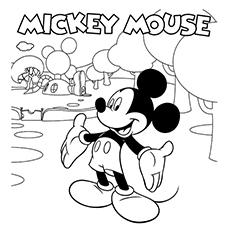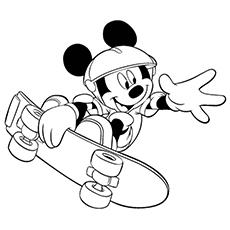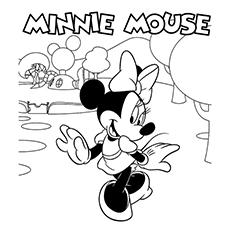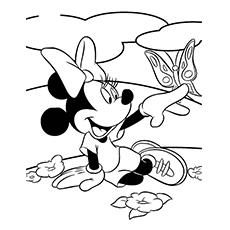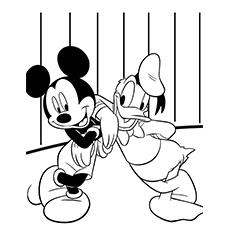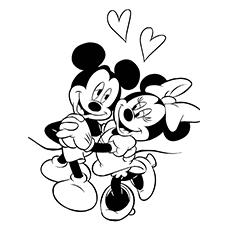 ---
17. Mulan: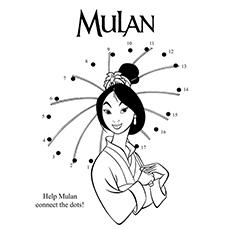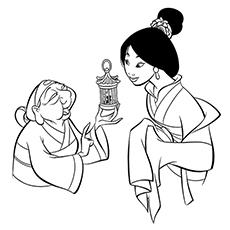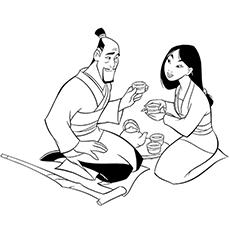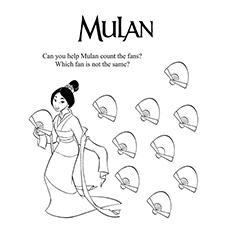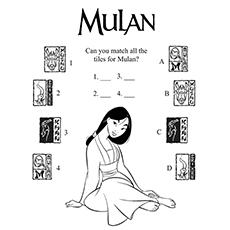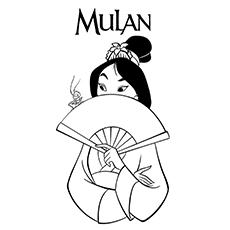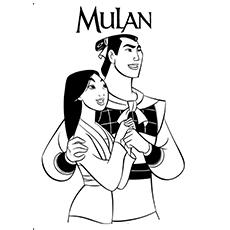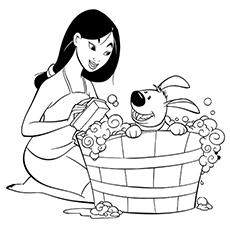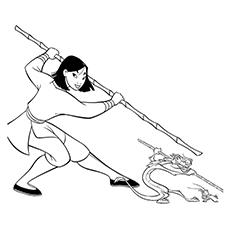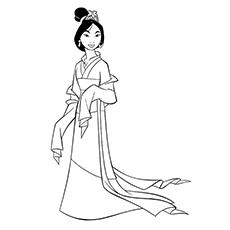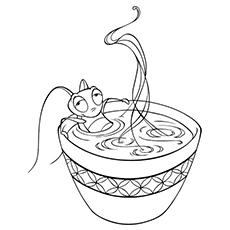 ---
18. Kermit the Frog: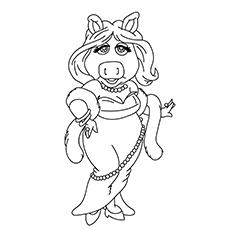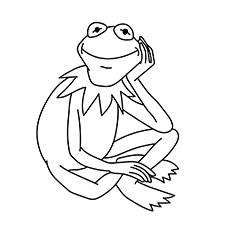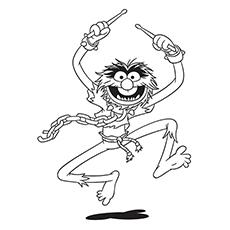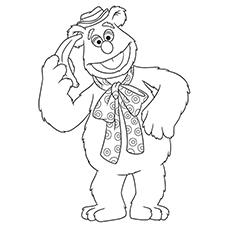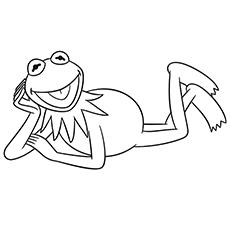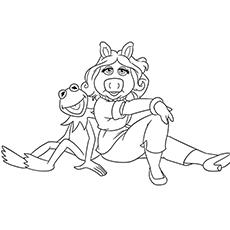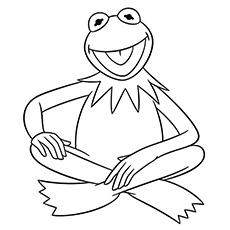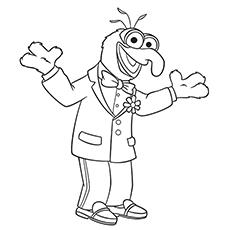 ---
19. Winnie the Pooh: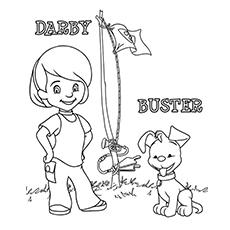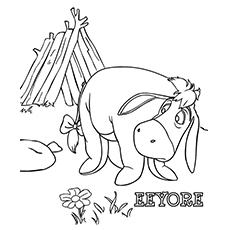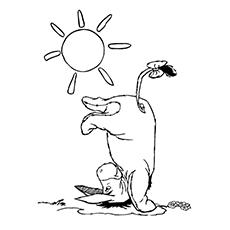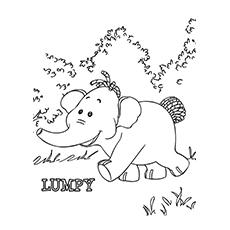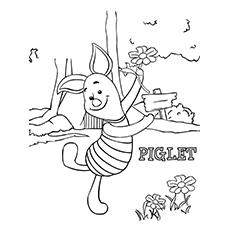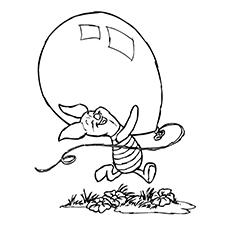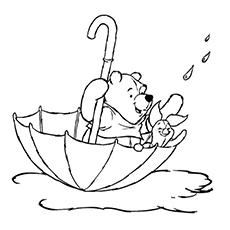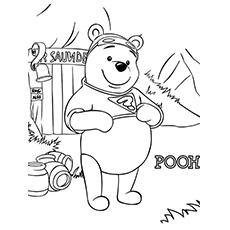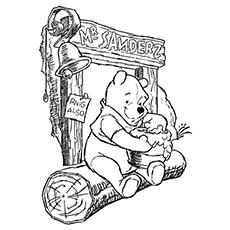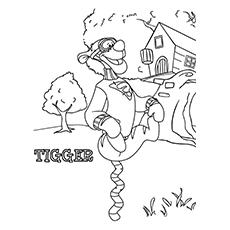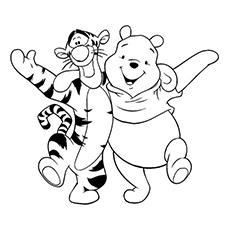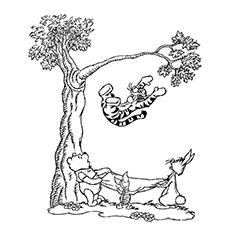 ---
20. Peter Pan: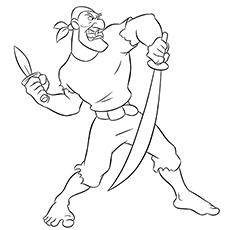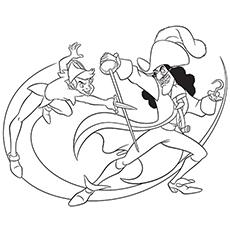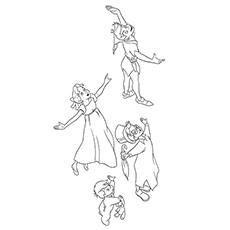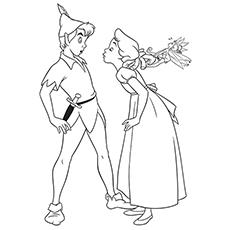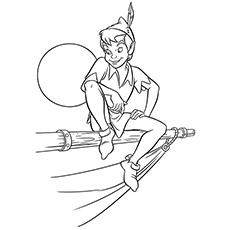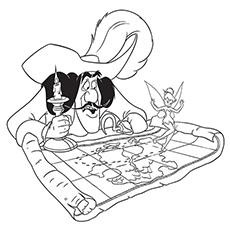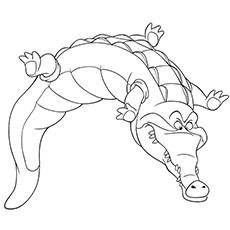 ---
21. Pinocchio: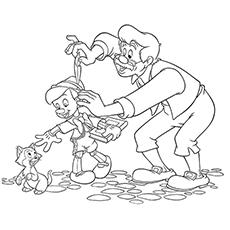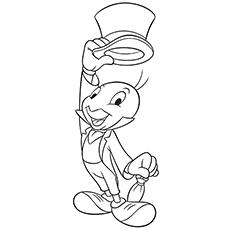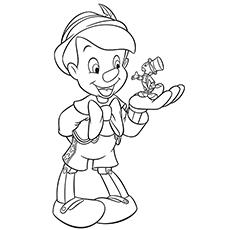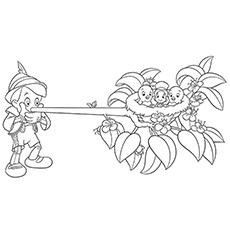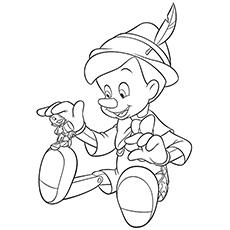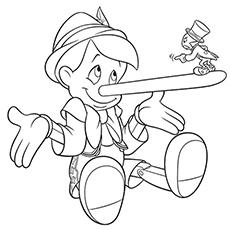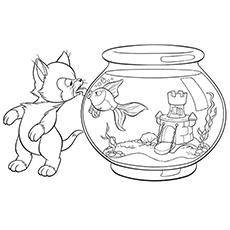 ---
22. Aurora: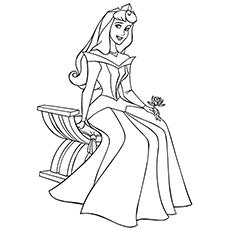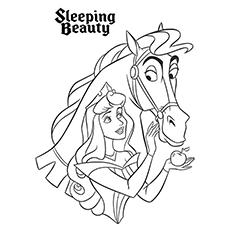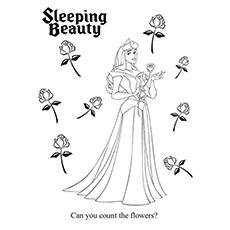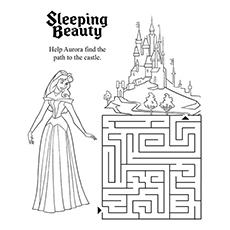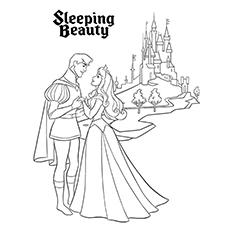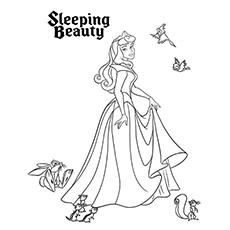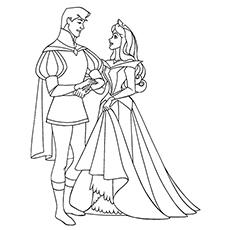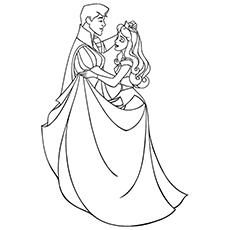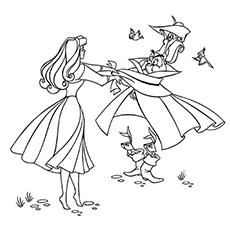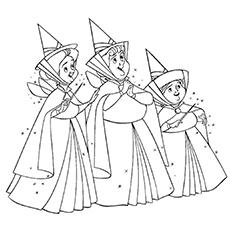 ---
23. Snow White: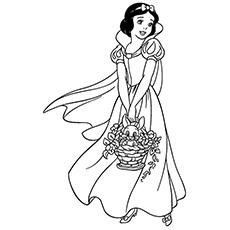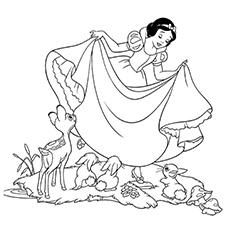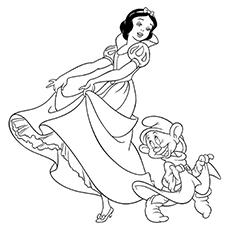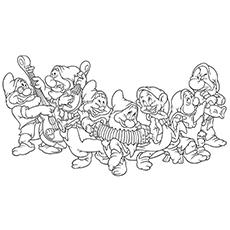 ---
24. Rapunzel: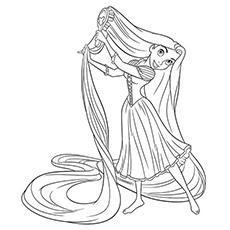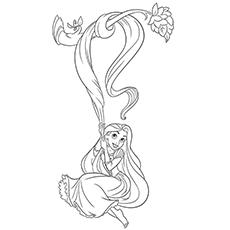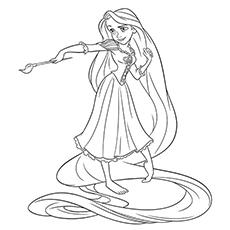 ---
25. Toy Story: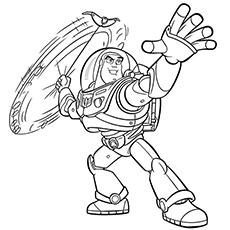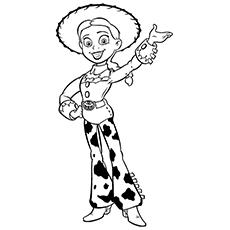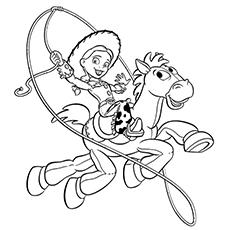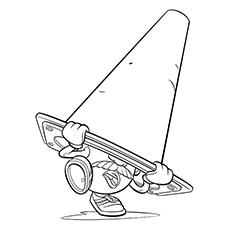 Disney characters like Mickey Mouse, Donald Duck and Goofy have worldwide appeal. There is a deep nostalgia attached to these Disney characters. Children across the globe have been addicted to Disney films and cartoons and this trend is passing from generation to generation. Do you remember the summer holidays when you were glued to the television screen for hours?
There is a rich legacy behind these funny animation characters. Walter Elias Disney, also known as Walt Disney was an American media mogul and a famous animator. He set up the Walt Disney Company along with his brother Roy O. Disney. Walt Disney was a prominent figure in the animation industry and became popular for his contributions to the entertainment industry during the 20th century. Walt Disney received four honorary Academy Awards. He also won many Emmy Awards.
Disney Coloring Pages For Kids
Walt Disney did not just create animations films but many other films that has left an indelible impression on the audience's mind. Children especially love watching these films, and they also want Disney characters on their dinner plates. You can keep them busy by giving them a tub of colors and free Disney coloring pages to print. You can download these Disney coloring pages free and can be transformed into colorful posters for your kid's room.
1. 101 Dalmatians:
This film was liked by children and adults alike. This 1996 American family Comedy film was produced by Walt Disney Pictures, following the 1961 animated film of the same name.
Do you remember why the last puppy was named lucky? Everyone thought that he was stillborn, since he was not opening his eyes and making sounds. There was a pall of gloom in the house, and suddenly a miracle happened the little pup started responding and was thus named Lucky. There are some more memorable characters in 101 Dalmatians that are simply unforgettable.
Cruella Di Vil is the iconic villain of the movie 101 Dalmatians. She is the boss at the House of De Vil, where Anita Campbell Green worked as a fashion designer. Cruella Di Vil had two passions in life- Cigarettes and Fur. She loved dresses made from actual Dalmatian Fur. She even dyed her hair white and black, and is considered the most glamorous anti-hero of Disney.
Anita made a dress made of spotted fur inspired by the Dalmatian. Cruella was intrigued by the idea and loved the design. When she heard that Perdy (Anita's Dalmatian) has given birth to 101 puppies, she gives a decent price for them. Both Anita and Roger refuse to sell the puppies to her as they know she will kill all the puppies for the fur. Cruella become angry and dismisses Anita and plans to take revenge. She asks her henchmen Jasper and Horace to kidnap all the puppies and deliver them to her ancient country estate, the De Vil Mansion. However, at the end of the film her desire to make the dress out of puppy fur remains incomplete, since she is arrested by the police along with her henchmen for kidnapping the puppies and threatening their lives.
Animals are killed for the furs, so they are banned. Wearing dress of really fur is thus a crime. It is important to love and protect all animals from harm.
Dalmatian is a breed of dog that has its roots traced back to Croatia, in the historical region of Dalmatia. Dalmatians are known for their black or liver spotted coat. They were used as carriage dogs in the past. Now they are just friendly family pets. They look so cute that owners often enter their names in Kennel Club Competitions, in which they win most of the times.
In this film Perdy gave birth to 101 Dalmatian puppies. They looked so adorable! Some of the interesting names of the puppies are – Dipstick, Patch, Lucky, Penny, Oddball and Cadpig. Remember, how the grandmother tied collars of different colors with golden medals embossed with each puppy's name. She was calling out their names and they were coming forward to get their collars with name tags.
Rolly is a character from 101 Dalmatians; she is the most playful and mischievous of the entire lot. It was her idea to roll in the soot and disguise so that the henchmen of Cruella Dil Vil will get confused. She gets in to trouble for playing pranks.
She also feels hungry often and her famous one liner is
"I' m so hungry I can eat…..a whole elephant."
Pongo was Roger Dearly's pet Dalmatian. One day Roger took him for a walk, and he fell in love with a beautiful female Dalmatian named Perdita. Anita Campbell Green, a fashion designer's pet Dalmatian's name was Perdita. No sooner, Pongo set his eyes on Perdita; he started to run madly towards her as Perdita did her best to escape. Will Perdita couldn't escape from Pongo's affection and they got married on the same day when Roger and Anita also tied the knot. Few months later Perdita gave birth to 101 Dalmatians, making Pongo the happiest and proud dad.
Silhouettes of 101 Dalmatian:
This picture is really very cute. We see in this picture a silhouette of the Dalmatian puppy with a rose in its mouth. The name of the series 101 Dalmatian is written on it. Guide your child to fill in the colors on this page and use it as a poster for his room.
Children who have watched the 101 Dalmatian cartoon and film will be really excited to color this page. Especially, if your child is fond of puppies!
2. Aladdin, Jasmine and Jenie:
Aladdin is a 1992 American animated musical fantasy film produced by Walt Disney Feature Animation, and it was released by Disney Pictures. Aladdin is the 31st animated feature in the Walt Disney Animated Classic Series, it was the part of the Disney film era known as Disney Renaissance. This animated film is based on the Arabian folktale of Aladdin and the Magic Lamp. This folktale is from the book of tales titled 'One Thousand and One Nights'. Aladdin was released in November 25, 1992 and it was the most successful film of the year. The success inspired the makers to make two sequels- The Return of Jaffar and Aladdin and the King of Thieves. Many video games, toys and merchandise were released in the market post the film's tremendous success. The characters in the film are so endearing, they leave a permanent impact in your mind.
We all wish at some point of time to have our own Jenie, who can fulfill our never ending demands. Children also think in the similar way because they have a huge wish list, but doesn't have Aladdin's magic lamp. In fact, Aladdin discovered the magic properties of this lamp by accidentally rubbing it. The whole crux of the film is based on the tussle for ownership of this magic lamp.
When someone rubs the magic lamp a genie appears who fulfills al the wishes. The first scene of the film opens with Jafar, the vizier to the Sultan of Agrabah attempts to retrieve am oil lamp containing a genie from the cave of wonders. He gave the job to retrieve the lamp to a thief who failed. Jafar and his parrot assistant Lago discovered that only 'a diamond in the rough' can enter the cave of wonders. Meanwhile Aladdin and Jasmine become friends, but Aladdin is arrested. Jaffar disguised as elder releases him from the dungeon and asks him to retrieve the lamp from the cave in return of a reward. The cave only allows Aladdin and his monkey Abu only to touch the lamp and nothing else. Aladdin and Abu finds a magic carpet that takes them inside the cave, however Abu's attempt to take a gem makes the cave to collapse. The magic carpet helps Aladdin to reach the cave's entrance to give the lamp to Jafar who then tries to kill him. Abu thwarts Jafar's attempt and steals the magic lamp from him.
Aladdin rubs the magic lamp inside the dark collapsed cave and a genie appears, and Aladdin is shocked. The Genie tells Aladdin that he can fulfill all his wishes except murdering anyone or reviving anyone from death. He laid down a condition that Aladdin had to say 'I wish' before stating his wish. Aladdin asks Genie to get Abu and him out of the cave.
You can print this picture of Genie and ask your child to color it. You can also watch Aladdin with your child. It will be great if you can read to him stories from Arabian Tales to him. It is treasure trove of great stories that children will listen with rapt attention.
Jasmine and Aladdin's Magic Carpet Ride:
Aladdin asks genie to turn him to a prince so that he can court Jasmine. Aladdin parades inside the Sultan's court as Prince Ali of Ababwa. Sultan is impressed at seeing Ali but Jasmine rejects him as suitor. Genie tells Aladdin to reveal his true stature but Aladdin continues to act a suave prince. He takes Jasmine for a ride on a magic carpet to impress her. Jasmine finds a resemblance between him and the person she befriended in the marketplace, she tricks Aladdin to reveal his true identity. Both Jasmine and Aladdin falls in love at the end of the ride.
Jasmine and Aladdin Relaxing:
Aladdin had to fight against Jafar to win Jasmine as his wife. Jafar wanted to marry Jasmine to become a sultan. Aladdin is thrown into the ocean by Jafar but is rescued by Genie as his second wish. Aladdin comes in the court and reveals Jafar's plot. Jafar sees the lamp in Genie's hand and flees. Jafar's assistant Lago steels the lamp from Aladdin and gives it to Jafar. Jafar uses the wishes to usurp the sultan's throne and enslave the sultan and his daughter. Aladdin tries to sneak in and steal the lamp, but gets caught and is attacked by Jafar. Jafar claims he is the most powerful but Aladdin states Genie is actually the most powerful. Genie fulfills Jafar's wish to become a genie and he is sucked into a lamp along with Lago. Genie sends this lamp to the cave of wonders. Aladdin frees Genie who goes to roam the world. Sultan changes the order of the land and asks Jasmine to marry whoever she thinks worthy. So Jasmine and Aladdin gets engaged.
In this picture we see Jasmine and Aladdin relaxing after a big fight. They are happy in each other's company. Your child will enjoy coloring this picture and will be happy to see Aladdin and Jasmine together again.
Jasmine and Aladdin on Horseback:
Jasmine and Aladdin celebrates their happy reunion at the end of the film, where Aladdin had to struggle to win Jasmine's love. This picture celebrates love and affection.
Your child will enjoy coloring this picture. You can also use it as a poster.
Jasmine and Aladdin's Balcony Scene:
If your child has seen the film Aladdin then he will definitely remember this balcony scene.
The beautiful Jasmine stands at the balcony while Aladdin stares at her with dreamy eyes. Aladdin is in deep love and wants to marry Jasmine.
Your child will use his imagination to color Aladdin and Jasmine and make the page look even more colorful. You can ask your child to use glitter colors to make the scene look magical and even more romantic.
Jasmine and Aladdin in Love:
The bond of friendship turns to love; this is another romantic picture of Jasmine and Aladdin that your child will enjoy coloring.
Jasmine at Her Loveliest:
Jasmine is the daughter of the Sultan of Agrabah. She is very beautiful and has a kind nature. Here in this picture we see her sitting pretty.
Your little girl will take special care in coloring this picture of Jasmine. You can use it a poster for her princess themed room.
Rajah is Jasmine's favorite pet tiger. Tigers are not considered very friendly pet. Tigers are the king of a jungle and in this picture Rajah is the companion of the royal princess Jasmine. Rajah stays with Jasmine always and always manages to get Jasmine's attention.
Help your child to color the tiger.
Jasmine, the sultan's daughter is tired of her monotonous life in the palace, so she disguises as a commoner and goes to the market place where he meets Aladdin a commoner with a kind heart. Both of them become friends.
Aladdin has a soft corner for Jasmine and wants to marry her. This is not possible because Aladdin is a commoner and he can't marry into a royal family. Well, Aladdin manages to win over the sultan and Jasmine after defeating Jafar with his might and wit.
It is another beautiful picture of Aladdin and Jasmine together.
[ Read: Aladdin Coloring Pages ]
Help Jasmine with the Maze:
Here is a fun activity for your little one. You can help your child to complete this activity. As a parent this will help to gauge your child's cognitive abilities. This tricky game will help your child think logically. Help your child to solve puzzles and riddles to enhance his mental development.
So other than coloring Jasmine your child will find a new challenge of solving the maze in the picture. If your child can solve it without your help, don't forget to appreciate him or her.
Can You Connect the Dots?
Guide your child while he completes this activity on the coloring page. Ask his to use a sharp pencil to make thin lines and follow the numbers to connect the dots. This will also help you understand how much your child remembers what you taught or what was taught at school.
There is a kind of suspense, your child will be curious to know how the picture will look once the dots are connected.
After connecting the dots your child will be see what he created and will be more excited to color it. Stick it in your child's room and appreciate his or her work.
Help Jasmine to Count the Apples:
This is just not a coloring Page, it is an activity to test your child's number skills. You can teach your child numbers in an interesting way.
You can also ask your child to color the apples and simultaneously count them.
3. Queen of Hearts and Alice:
Many film adaptations have been made of Alice in Wonderland, this is a novel is written by mathematician Lewis Carol. This novel has a global appeal and children love listening to Alice's adventures in the new land as she falls into the rabbit's burrow and enters a different world all together.
Alice is surprised to find animals that can talk and sing and some characters that are both strange and funny. You can read to your child this novel and watch the films with him or her. Your child will simply love the funny characters in the novel. Here are some interesting characters for your child from this novel that your child will love coloring.
Queen of Hearts – But Keep Your Head:
Queen of hearts is the most popular character of the novel 'Alice's Adventures in Wonderland'. She is a foul monarch who is quick to decree death sentences at the drop of the hat. The author Lewis Carroll portrayed her as 'Blind Fury'. The queen has only one way to solve all problems, great and small, ordering execution by shouting 'off with his head'.
Alice meets this playing card character Queen of Hearts in this magic land. If your child has already watched the film then he or she will know how to color the queen correctly.
You must have seen your child smiling before or after playing a prank. You must have asked him or her, 'why are you smiling like a Cheshire cat?' If your child has already read this novel, he will again grin broadly.
Cheshire cat is a fictional character created by Lewis Carol. He is popular for his mischievous broad grin.
The phrase origins from a locality in London called Cheshire famous for its dairy farms. Since cats love milk and cream, you will find a Cheshire cat smiling broadly always showing of his teeth and gums.
Tweedledum and Tweedlede for Twice the Fun:
Tweedledum and Tweedlede are fictional characters in a nursery rhyme that features in Lewis Carol's 'Through the Looking Glass' and 'What Alice Found Here'. The names come from an epigram written by John Byrom. These names also appear in English folk song.
[ Read: Alice In Wonderland Coloring Pages ]
The White Rabbit is a fictional character in Lewis Carroll's book Alice's Adventures in Wonderland. He appears at the very beginning of the book, in chapter one, wearing a waistcoat, and muttering "Oh dear! Oh dear! I shall be too late!" Alice follows him down the rabbit hole into Wonderland. Alice meets him again when he mistakes her for his housemaid Mary Ann and she becomes trapped in his house after growing too large. The Rabbit shows up again in the last few chapters, as a messenger of the King and Queen of Hearts.
You must be thinking what color I should add on a white rabbit. Let your child's imagination fly high.
Alice and her Darling Kitten:
Alice plays with a white kitten named Snowdrop and she had named the black Kitten as Kitty, who is the offspring of Alice's Cat Dinah in Alice in Wonderland. These two kittens appear in the sequel 'Looking through the Glass' and 'What Alice Found There'.
Little children usually love playing with puppies and kittens, so your child will definitely enjoy coloring this picture.
4. Belle:
Belle is a fictional character who appears in Walt Disney's feature film Beauty and the Beast (1991). Beauty and the Beast are loosely based on the character of the fairy tale. In the Disney film Belle's character is stronger and she has aspirations other than getting married to a charming prince. She is given a European look with a rounder face features and hazel eyes.
There are more characters in the film other than Belle.
Beast and his Feathered Friends:
An enchantress cast a spell in a castle and all the inmates were transformed into different objects. He prince became the beast and the head cook of the castles Mrs. Potts became a teapot, her son Chip became a teacup and Babette, the maid of the castle became a feather duster. Mrs. Potts, Chip and Babette were the Beast's loyal friends in the Godforsaken castle.
Belle and Beast on a Stroll:
Belle had to live in the castle against her wish in exchange of her father's freedom. She initially disliked the Beast, but later found that he was a kind hearted one. They gradually became friends, in this picture we them taking a stroll while talking to each other.
The Beast has a human heart and understands emotions, though looks fierce. The Beast is actually a prince transformed into a beast by the curse of an enchantress.
We see the Beast having a soft corner for Belle, and Belle also reciprocates his feelings. They are deeply in love with each other.
Print and Color With Belle:
Belle is loved by all for her kind nature and her beauty. Your little girl who is fond of reading and is pretty too, will be able to connect with Belle's character. She will love coloring Belle, notice the attention she pays when she colors this picture.
Gaston is the main villain in the original film, but town people refer him as their hero because he is handsome, many girls moon over him. He spends his time fighting, drinking and hunting. He is rude and narcissistic; he believes that Belle will make a good wife because of her external beauty. However, Belle avoids him and this hurts his ego. He becomes a murderous villain from a menacing buffoon. His character was not in the original tale but was introduced to indicate a heightened send of danger and make the audience understand the subtle difference between the external and internal beauty.
Lumiere is a second supporting character in the film and gives Beast ideas to impress a voracious reader like Belle. He is transformed to Candelabra after the enchantress cast a spell in the castle. Lumiere is seen with another character called Trixie in this picture.
Cogsworth is the beasts' most loyal servant and Lumiere's rival. Cogsworth becomes a pendulum clock after the enchantress casts the spell and he tries to prevent Maurice from staying in the castle, since he known the prince turned beast will not approve of it.
Lumiere who becomes the Candelabra is of rebellious nature but he is kind hearted at the same time, he is a beast's friend too!
Your child might be surprised to see Lumiere and Cogsworth in the same frame, after watching the movie.
Your little girl will love to color the picture of Belle in her Ball gown. She usually loves to wear a golden colored gown and looks fabulous in it.
In this picture we see Belle along with her friends; this makes an interesting poster for your child's room. Your child will love coloring this picture due to the extensive details.
Belle and her Beloved Beast:
Here is a very romantic picture of Belle and her beloved Beast. We see them very happy in each other's company. Ask your child to add glitter colors to make this picture more magical.
Help Belle with the Maze:
Here is Belle lost in the maze, and your child has to us his creative mind to find the solution. You can also help your child to solve the puzzle, if he can't find it alone. This fun activity will make the coloring session all the more interesting learning experience.
Let's help to find the Chip:
Belle has lost Chip in the castle and she will need your child's help to find the chip. Your child will rack his brains to find chip and this help him to think logically. This coloring is a fun way to make your child think.
How Many Objects are there in the Castle:
If you want to test your child's number skills and memory this picture is the best example. Ask your child to count the objects as he colors the entire picture.
5. Disney Cars:
'Cars' is a CGI animated film series and Disney media franchise that started in 2006. The film 'Cars' is directed by John Lasster, the chief creative officer of Pixar and Walt Disney Animation Studios. There was a sequel to the Cars films that was released in 2011, both the 'Cars' film are roaring success at the box office.
The cartoon versions of these cars have smiley faces on them that make it so interesting for children. Little boys have car fantasies, so this film and the coloring pages are suitable for them.
[ Read: Cars Coloring Pages ]
A Super Cool Cars Picture:
This picture can be an ideal poster for you little boy's room. Ask him to color this picture with his favorite color and appreciate his work when it is complete. Your child will make this page even more creative by adding his magic touch.
Children have a special attraction for vehicles like Cars and Planes, which is the idea behind creating the films and video games. They will also love coloring the picture of the vehicles with funny cartoon faces. Your child can't help smiling back at these faces as he colors the picture of the monster sized truck.
6. Charlie and Lola:
Charlie and Lola are fictional children created by the author Lauren Child in 2000. Charlie and Lola were introduced as picture books and it then became a popular animated film series. The stories of Charlie and Lola have humorous storyline aimed at children within three to seven years of age. Charlie is a patient kind brother who helps his little sister Lola to grow and learn. Lola is very imaginative and loves to stay in her own world. Your children will be associate themselves with the character of Lola.
Connect the Dots with Charlie and Lola:
There is mystery lurking behind those numbered dots that your child has to link together. Your child not only creates a new picture by connecting the dots, he also gains knowledge of the numerals and their order. Your child will enjoy unraveling the mystery all by him, you can guide him too!
Help Charlie to Find Lola:
Elder brother Charlie is often given the task to look after Lola. He finds out creative ways to keep her busy. Lola has found an opportunity to escape from his brother's strict supervision. Ask your child to think how to help Charlie find Lola. He will think deeply as he colors the picture.
If you have an elder son and daughter at home, this picture is ideal for your kid's bedroom. It is a best way to foster sibling trust and love by encouraging your child to color this cute picture.
7. Choo Choo Soul Train:
When trains move on a track they make a rhythmic sound which children love to hear. They also like to play train at home. This Choo Choo Soul Train is a children's entertainment act put together by singer Genevieve as the hip hop train conductor and her partner Abramson a dancer dressed as a railroad engineer. It is an informative program that children love and it has music that won't make the parent's mad!
One, Two, Three, Four with Choo Choo Soul Train:
Parents have to think of creative ways to teach your child the basic numbers. Here is a fun way to teach your child the basic numbers your child should know.
Lion and Zebra Catches the Choo Choo Soul Train:
Your child must have visited the zoo and is familiar with the different animals like lion, tiger and the zebra. If not, here is a golden opportunity for your child to know the animal names by coloring the page.
Find the Letters Before they are Gone:
Is your little one having difficulty in remembering the alphabets? Here is the Choo Choo Coloring Pages to help you out. Ask your child to spot the letters so that as a parent you can also understand how you child has progressed academically. This is a creative way to teach the alphabets, using videos and coloring pages and make learning a fun experience.
8. Cinderella:
The story of Cinderella is a kind of rags from riches story that all children love. Many childhood memories are linked with Cinderella and this story is passing from one generation to another. Children love stories that end on a happy note and Cinderella is one such tale that makes children smile. The character of Cinderella stays fresh in their mind and her mouse friends find your child's support. They dislike the stepmother and her two daughters for torturing Cinderella.
Cinderella and her Mouse Friend:
Cinderella stays in an attic at the corner of the big mansion where her step mother stays with her two nasty daughters. After Cinderella's father died, Cinderella was made to live in attic and do all the household work. She was beautiful but was always covered with cinders from the stove, that's why she was called Cinderella. She had a kind nature and never complained. She made many loyal friends in her attic, the group of friendly mice that shared her room. Remember the film, where the mice sewed up a dress for Cinderella with sashes and bows and gifted it to Cinderella much to her surprise.
Cinderella and her Animal Pals:
The animals were Cinderella's best friend but it was Lucifer the stepmother's cat who took undue advantage of her kindness. She loved Bruno the horse and all her mice friends. If your child is an animal lover, she will appreciate the spirit of friendship predominant in this picture.
Help Cinderella Find Her Slippers:
This is an interesting brain teaser for your child to try; you can also join in the game. Let your child think deeply about the solution and solve the puzzle herself. Since Cinderella left her glass slippers on the stairs at the stroke of midnight, you need to think how to return the slippers to Cinderella.
[ Read: Cinderella Coloring Pages ]
Help Cinderella Find the Prince:
Here's another mind trick game to test your child's thinking ability. This coloring page will ensure that your child's mind is not blank.
Connect the Dots with Cinderella:
Your child loves to create new pictures by joining dots; it is probably their favorite coloring activity. They want to know what shape will come out after connecting the dots.
9. Dumbo:
Dumbo is a 1941 American animated feature film produced by Walt Disney Pictures. The storyline is written by Helen Aberson. The main character is Jumbo Jr., who is called Dumbo. He has big ears, which he is ridiculed for and he uses his big ears to fly. He has only one loyal friend Timothy the mouse.
Dumbo Flies with a Magic Feather:
Both Dumbo and Timothy have champagne by mistake thinking it is water and sees hallucinations of pink elephants. The next day they find themselves on a tree, and timothy the mouse wonders how they ended up in the tree. So Timothy boosts Dumbo's confidence by using a psychological trick that a magic feather helped him to fly. This made Dumbo try the pyramid circus trick successfully and won himself and his mother a private car in the circus.
Your child will enjoy coloring the cute Dumbo.
Cute Dumbo in the Middle Air:
It is Dumbo's ears that helps Dumbo to fly, in reality elephants never fly but Dumbo is special. Your child will take interest in minute details while coloring this picture.
Dumbo with Timothy Mouse:
This is a beautiful picture and it reflects the strong bond of friendship that they share. In reality it is said that elephant and mice never make good friends, this is a kind of parody to prove the reality wrong. Timothy always tries to make Dumbo happy and helps him to find self-confidence that is how a true friend should be.
This circus mouse is Dumbo's sole friend. He has a kind heart and helped Dumbo out when others were rude and inconsiderate. This is how a friend should protect other friend by giving unconditional support.
Dumbo Cuddling His Mother:
This is a picture that your child will love coloring. Dumbo is small and he needs his mother's affection, he is sad when his mother is bound in chains and is kept away from him. His mother tried to protect his child being ridiculed by a group of naughty boys. The circus authority thought her to be mad and kept her in a separate area away from her son. Timothy takes Dumbo to meet his mother where she embraces his mother warmly.
10. Tinkerbell:
Tinkerbell is the famous fair character in the Peter Pan series that became so popular. Tinkerbell became the unofficial mascot of Walt Disney Company. Tinkerbell mended pots and pans with an actual tinker, thus the name. Here are some interesting Tinkerbell Coloring Pages your child will enjoy Coloring.
Pixie Hollow is Tinkerbell's favorite nook. In Disneyland there is a special place called Pixie Hollow. It is also a DVD featuring Tinker bell.
Children love to imagine things and live in their make believe world. This picture of the fairy house will spark their imagination and they love coloring all the details.
Tinkerbell is also known as Tink. Here is a picture of a smart and sassy Tink who is a supporting character in Peter Pan series.
Tinkerbell or Tink looks pretty in flight. She wears a green dress and has a pair of white wings. She leaves behind a trail of pixie dust as she flies, and Tinkerbell believes that humans can fly if they think happy thoughts.
Your child can add glitter color for the pixie dust and make the picture look really magical!
Little girls will love coloring the picture of Tinkerbell. If your daughter is a great fan of fairies then you can use the picture as a poster for her fairy themed room. Tinkerbell with her hour glass figure and blond makes her quite a pretty picture indeed!
11. Handy Manny:
Handy Manny is a children's animated program that is produced by Disney. It is an edutainment and comedy program aimed at preschoolers.
Handy Manny Spots the Leak:
Manny owns a repair shop at a fictional town of Sheetrock Hills. Handy Manny and his talking tools repairs all problems, in this picture we see Handy Manny spotting a leak and is about to fix the problem.
Here is a picture of Manny and his friends Squeeze, Turner, Dusty, Rusty, Pat, Felipe and Stretch. Your child will love coloring this complete picture which you can pin up in his room.
Handy Manny has an interesting tool box with tools that have names and can talk. They even sing as they fix the problem. The tolls are Manny's constant companion.
[ Read: Handy Manny Coloring Pages ]
Kelly owns a hardware shop at Sheetrock where Manny comes to repair. They are good friends, and they help each other in need.
Pat Will Get the Job Done:
Manny has a lot of trust on his talking tools. He knows that Pat his companion and a tool from his box will fix all problems and will never let him down.
Manny takes a break from the repair shop and he plays the guitar. He is in mood for some fun and music.
12. Jungle Junction:
Jungle Junction was a British CGI animated children's television series created by Trevor Ricketts. It airs, in re-runs, on Disney Junior in the United States and in the Netherlands, as well as in the United Kingdom and Ireland, Portugal, Spain, Turkey and in most of Asia.A second series of 26 episodes was ordered by Disney, and premiered on April 2, 2011.
The characters of Jungle Junction are cute and your child will love coloring them.
Zooter is a vivacious pink colored pig who acts as a jungle messenger. The name of Zooter is derived from three words 'zip', 'zoo' and 'scooter'.
This picture is suitable for your child who never gets tired and is always bubbling with energy.
Bungo is a bunny that has a raccoon like tail and he speaks in an English accent. Bungo is good in geography, he likes to make signs and put them all over the jungle. Bungo is very good in jumping; he can leap many times his own height into the air.
This is name of a crab with a Caribbean accent, whose name is derived from Taxicab. Taxicrab is the only character in Jungle Junction that can drive sideways. Taxicrab is the only who is very patient with Toadhog who is very impatient.
Ellyvan is a blue elephant van with an American accent; he carries the deliveries around the jungle. He is the biggest animal in the jungle and zooter's best friend. Do you know what makes Ellyvan different from others? He can suck improbable liquids up his trunk and spray those distances of up to half a mile or more.
Miss Jolly is the Zebra school mistress in the series. She wears spectacles and is wisest of all the characters.
Your child will love coloring an intelligent character like Miss Jolly and will aspire like her.
A Hippo bus is a yellow hippopotamus school bus that carries the Beetle Bugs to school. The hippo bus is a redecorated Volkswagen Bus.
Your child must be going to school in a school bus. So he will have fun in coloring this funny looking hippo bus.
Jungle Junctions Characters:
In this picture we see the entire team of Jungle Junction together. Your child will be excited to color this picture, you can pin it up in his room as a poster.
13. Little Einsteins:
A Little Einsteins is an animated television series on Disney Junior.The educational preschool series was developed for television by Douglas Wood who created the concept and characters.
The first episode of the Little Einsteins TV series premiered in Japan on TV Tokyo on October 5, 2005 and in the United States on the Disney Channel on October 9, 2005.Little Einstein was created with the aim of teaching the young audience how to appreciate music and art. Significant artworks and different musical genres are added to each scenery and plot. This series gives the opportunity for direct viewer interaction.
Leo is the leader of the Little Einsteins, and the one who pilots Rocket. Leo has red hair and green eyes. His main talent is conducting and his most prized possession is his conductor's baton.
There is a hidden leadership quality in your child that needs to be nurtured. Leo is the most intelligent character in the series that your child can relate to.
June is a young ballerina who enjoys dancing. She has brown hair and eyes. Her favorite pastime is star gazing at night with her telescope.
Your child is inquisitive and has a desire to learn more by exploring his surroundings. June's character is just like your child who always wants to discover and learn new things. Your little one will definitely enjoy coloring June.
Annie is Leo's little sister, she also piloted the rocket alone other than her brother. Annie loves to sing and has a silver microphone with orange notes. She even won a singing contest. She also loves animals like dolphins and horses but is scared of spiders. She often uses the phrase 'look, look, look' when she wants to urgently point at something. This girl with melodious voice is also pretty; she has blue eyes and has blond pigtails.
Quincy is the boy musician who plays various musical instruments like violin, guitar and trumpet. He has brown hair and eyes. He usually uses the phrase 'I cannot believe it!" when he is amazed.
If you find that your child is inclined towards music make sure he learns different musical instruments, because your child's power to grasp new things is at its peak at this age.
Rocket is the mode of little Einstein's transportation. The rocket has many tools and accessories that help the team to complete their mission. The rocket can also transform into any other mode of transportation like submarine or train.
While the child colors the picture you can give him interesting information about rockets and how they are fired. He will also learn of different modes of transportation.
The Team of Little Einsteins:
Here is picture of the entire team of Little Einstein. This picture has lot of details that your child will enjoy coloring. You can use it as a poster as well for your child's room. The appreciation for his work will make him more confident.
14. Ariel and Little Mermaid:
Ariel is the seventh born daughter of King Triton and Queen Athena of an underwater kingdom Merfolk. She is rebellious in nature and was to be a part of the human world. She marries Prince Eric and they have a daughter name Melody. Ariel is the only princess to become a mother to her own child.
Ariel Sparkling Under the Sea:
Ariel has a distinct appearance; she has flowing red hair and blue eyes. She wears a lavender seashell bikini top and has a green fish tail. You can guide your child to use some silver and gold glitter tubes to add the sparkle and a touch of magic to this picture.
Ursula, the Sea Witch is a fictional character and the main antagonist of Walt Disney Pictures the Little Mermaid. Ursula is a Cecelia (part human, part octopus) sea witch who "helps" unfortunate Merfolk to achieve her own goals. Her appearance is of an obese lavender-skinned, white-haired female human with a facial mole, but from the waist down she has six black tentacles. Although real octopuses have eight tentacles, they were reduced to six for Ursula so that they could be animated clearly.
If your child has watched the film or read the story, he or she will hate this character, but will love coloring this wicked witch.
Sebastian is an animated crab in Disney's The Little Mermaid film franchise. He is a red Jamaican from the Caribbean island of Jamaica and a servant of King Triton. The character was developed solely for the film, and is not derived from the original Hans Christian Andersen story. Sebastian helps Ariel quest to win Prince Eric's affections. After Ursula disguises herself as the human Vanessa and wins over Prince Eric, Sebastian goes down to inform King Triton, and later becomes instrumental in helping Ariel and Prince Eric defeat Ursula.
In this picture we see Ariel is taking a drive in her underwater kingdom. She enjoys the ride and your child will love to color this picture.
Ariel saved Prince Eric from a shipwreck, and nurses him back to life. As Prince Eric wakes up, he falls in love with her. However, mermaids are not supposed to come in contact with humans, still they struggle to stick together. Ariel sacrifices her voice to be with Prince Eric.
Little Mermaid and her Pals:
This is a complete picture of Ariel and her friends. If your child has a princess themed room you can pin up this picture as a poster. Your child has established new friendships with children of his age and will love this poster even more.
Ariel wears a ball gown after she gets transformed into mute human princess. She had to give her voice to the sea witch Ursula who transformed her into a human without any voice. However, Ariel looks beautiful and your little girl will enjoy coloring her ball gown.
Sweet Moment for Ariel and Flounders:
Flounder is a bright yellow and golden blue colored tropical fish and Ariel's best friend. Despite the name, he is not a flounder. In most appearances, he is seen to be younger.
Flounder scares easily, and is prone to panicking under stressful situations, but when Ariel is in trouble, he comes through for her without hesitation. He is undoubtedly loyal, freakishly adorable, and charismatically lovable. He is portrayed as the perfect friend, always helping Ariel in her quest.
Your child will love coloring these two friends; it can make a nice friendship poster.
[ Read: Mermaid Coloring Pages ]
Sebastian protects Ariel wherever she goes and helps her to unite with Prince Eric. This is another adorable friendship poster your child will enjoy coloring.
Help Ariel with the Maze:
Here is a puzzle to solve that will make your child think. This activity will really rack his brains and if he can solve this puzzle without your help, don't forget to appreciate him.
Help Flounder Color the Starfish:
Test your child's number skills with this coloring page. Your child will have double the fun coloring this page that asks him to count the number of starfishes.
Your child's imagination will fly high; he may add different colors to each starfish, don't stop him!
15. Lou & Lou: Safety Patrol:
Twin siblings Lou and Louise are two smart kids who know a lot about safety. Episodes include topics like: fire preparedness, bicycle safety and beach safety. The kids spot safety violations and with the help of their dog Louie, they've formed Safety Patrol to teach kids how to be safe.
This animated edutainment series helps the child to understand the importance of first aid and how to act in emergency situations without panic. Here are some interesting coloring pages to spread awareness in your child in a more comprehensive way.
Title card For Lou and Lou: Safety Patrol:
If your child loves watching Lou and Lou safety patrol then you can use this title card as a poster for his room. Your child will enjoy coloring these two smart kids and will want to become really smart like the Lou twins.
Create your own Safety Patrol Badge:
The Lou twins have their own safety patrol badge, asks your child to create his very own logo. This helps you to understand how your child's creative mind works and some idea about his favorite colors.
Become an Honorary Patrol Member:
If your child loves playing Lou and Lou: Safety Patrol video games and watching the animated Disney television series, then he might want to become a safety patrol member like the Lou twins. Here is a chance to become one while coloring this picture.
Here is Lou and Lou Safety Patrol:
This is an adorable poster of the Lou twins. These two characters help to spread the idea of safety measures and easy methods that your child can practice in their daily lives.
Meet All the Members of Lou and Lou: Safety Patrol
Here is a complete picture of the Lou and Lou: Safety Patrol family. He is familiar with all the characters and he will love coloring this cute coloring page where he can meet all the members of the animated series.
The Safety Patrol is Ready to Go:
The smart Lou twins are ready for action, they are about to go and save someone in trouble and teach him the safety basics. There so may a new thing to learn from the Lou twins when they are in action.
16. Mickey, Minnie, Donald, Goofy:
Mickey Mouse the official mascot of Walt Disney Company is an unforgettable animated character. Mickey Mouse is the only animated character to get a star in the Hollywood Walk of Fame. Mickey Mouse and his Friends Minnie Mouse, Donald Duck and Goofy have made our childhood even more bright and happy!
Here are some mickey coloring pages that your child will be excited to color.
Pete is a villainous cat created by Walt Disney and Ub Iwerks. He is mostly known as the arch-nemesis of Mickey Mouse, though he's also been commonly featured as a rival for Donald Duck and Goofy as well.
Pete can be called many things: a schemer, thief, monster, con artist, or even a heartless villain. Often relying on brute strength, Pete can sometimes be a bumbler, though he has sometimes been shown to be rather cunning and intelligent in most incarnations.
Sweethearts Mickey and Minnie Mouse:
This is an adorable picture of Mickey and Minnie Mouse; they are best friends and lovebirds. This picture celebrates the idea of friendship and unconditional love.
Best pals Minnie Mouse and Daisy Duck:
Your little daughter must have made some close girlfriends; they are always there by her side. Your little girl will be able to associate with this picture of Minnie Mouse and Daisy Duck.
This picture shows that friendship is forever.
Goofy and Donald Duck appeared in almost all the Walt Disney Mickey franchise. Both Goofy and Donald can make the young audience roll with laughter like no one else. They add the comic element to all animated television series and films. These characters are unforgettable and if your child loves them both. He will love to color this picture. Don't forget to pin it up in his room.
Mickey and his Pup Pluto:
Pluto, also called Pluto the Pup, is a cartoon character created in 1930 by Walt Disney Productions. He is a golden-colored, medium-sized, short-haired dog with black ears.
He is Mickey Mouse's pet and officially a mixed-breed dog. Pluto is clearly modeled on the English Pointer breed, most evident in the film "The Pointer". Pluto is not anthropomorphic beyond some characteristics such as facial expression, he only spoke few dialogues.
If your child loves animals like little puppies they will also like coloring Pluto.
Here is another picture of love birds. Just like Mickey and Minnie Mouse make a great couple, here is another star Disney couple that is loved by all children.
Donald and Daisy Duck is an epitome of innocence and pure love.
Here is a picture of Goofy taking a swing and he is enjoying every bit of the fun activity. Your child, who likes to play in a park and enjoys a swing ride, will enjoy coloring this picture.
All children at some point have compared them and their best friends as Mickey and Donald. Mickey Mouse and Donald Duck are Walt Disney most popular characters and they are known to be best buddies.
You must stick this picture as a poster once your child finishes coloring.
[ Read: Mickey Mouse Coloring Pages ]
Mickey Mouse and his friends make a complete picture of the Walt Disney Franchise. Your child will really enjoy coloring all the characters in a single frame. Ask them whose name is what and you will be really surprised to find that he knows the name all the characters.
Mickey and his Skateboard:
Mickey Mouse enjoys playing different kinds of sport like baseball, basketball and skating. In this picture we see Mickey is ready for skating. Children really like the idea of shoes with wheels and skating on the skateboard while performing some dare devil stunts. Children love attention and will want the audience watching with awe. If your children love skating he will enjoy coloring this picture.
Minnie with a Butterfly Friend:
Minnie Mouse loves to play in a flower garden has a colorful Butterfly friend. Butterflies are beautiful since Mother Nature has bestowed so many colors on their wings.
Your child will like coloring all the minute details in the picture and will remain busy for hours exercising his imagination to the maximum extent.
Mickey Mouse Clubhouse is an American animated television series and Disney Television Animation's first CGI animated series that premiered in prime time on Disney Channel on May 5, 2006.
This program is aimed at preschoolers and children younger than that. Mickey Mouse, Minnie Mouse, Donald Duck, Daisy Duck, Goofy, and Pluto star in the series, which focuses on interacting with the viewer to stimulate problem solving.
Disney says that each episode has the characters help children "solve a specific age-appropriate problem utilizing basic skills, such as identifying shapes and counting through ten." The series uses "Disney Junior's 'whole child' curriculum of cognitive, social and creative learning opportunities."Mickey Mouse Clubhouse is an American animated television series and Disney Television Animation's first CGI animated series that premiered in prime time on Disney Channel on May 5, 2006.
This program is aimed at preschoolers and children younger than that. Mickey Mouse, Minnie Mouse, Donald Duck, Daisy Duck, Goofy, and Pluto star in the series, which focuses on interacting with the viewer to stimulate problem solving.
Each episode of the series helps the child learn how to use basic skills to solve problems like identifying shapes and counting till ten. The series uses the 'whole child' curriculum to develop his cognitive, social and creative abilities. It is a fun way to teach your child all the basics he should know that will help him in the long run.
This picture has characters from all the series of the episode. If this program is his favorite on television, he will definitely like coloring this picture.
17. Mulan:
Mulan is an American animated action and musical drama film that was released in 1998. It was produced by Walt Disney Feature Animation Film. The story is based on Chinese legend Hua Mulan.
Mulan was well received by critics and the public, the film earned Golden Globe and Academy Award nominations, and winning several Annie Awards including Best Animated Feature. A 2005 direct-to-video sequel, Mulan II, followed.
The film's plot takes place during the Han Dynasty, where Fa Mulan, daughter of aged warrior Fa Zhou, impersonates a man to takes her father's place during a general conscription to counter a Hun invasion.
Children love action, adventure and musical films, they will definitely love watching Mulan. You can also give him Mulan coloring pages that will keep him occupied for hours.
Mulan's cute cricket cri-kee
Mulan has a cute pet cricket called 'Cri-kee'. In this film we see grandmother Fa crossing the road with her eyes closed, to show how lucky Cri-kee is so lucky for her. Both the grandmother and cri-kee add a comic relief to the action drama.
Mulan maybe a tomboy and fighting to save her father's life, she is a girl at heart. Dressers and Fa Li (Mulan's mother) dress her up as a princess. Grandmother Fa also adds her own touch to make Mulan look beautiful. Mulan is always dressed up after her bath and when a suitor is coming for a visit.
Here is a beautiful picture of Mulan when she is not fighting the Huns. Your little girl will take special interest all the jewels and clothes, and make Mulan look even more elegant.
Fa Giving Cri-Kee to Mulan
Cri-Kee the pet cricket used to stay in a cage, which grandmother Fa used to carry all the time. Grandmother Fa gave Mulan the maximum freedom. She gave Mulan the Cri-Kee when she was about to leave for the war. The Cri-Kee would give Mulan protection and company throughout the war against the Huns.
Fa Zhou and Mulan Drinking Tea
Fa Zhou is Mulan's father; he is a strict and a seasoned war veteran. However, he is very affectionate like all fathers are, he prays for Mulan's safety when he discovers she had gone to the war to protect his life. When Mulan brings back the sword of Shan Yu with the emperor's crest on it, he tells Mulan that he is proud to have a daughter like her. It is very emotional moment in the film that brings tears to the eyes.
In this picture we see Mulan drinking tea with her father Fa Zhou. It portrays a strong father and child bond that your little one will be able to associate. Pin this up as a poster in your child's room.
Mulan and her Little Brother
Mulan has a pet dogthat she refers to as a little brother. This pet dog wears a blue collar on his neck. Mulan takes the help of little brother to spread the chicken feeds by hanging a bone in front of him, much like the carrot on a stick trick.
Mulan and little brother are best buddies. If you have a pet at home, your child will enjoy coloring this picture even more!
Mushu is Fa Mulan's closest companion throughout the Mulan series and comic relief. He is a scrawny, tiny, red, orange-accented Chinese dragon with blue horns.Mushu is in most situations more comical, overconfident, and impulsive.
He strives to be one of the family guardians, but he is content to help Mulan, even if he's the one who starts the trouble. He can also be selfish at times, but his heroism proves that he has a big heart, despite his size.
Mushu is also sensitive about his size; he often tells Mulan that his short stature is due to her convenience. He also dislikes being compared to a lizard, insisting that he doesn't do "that tongue thing".
Mushu, the orange colored Chinese Dragon has been sent by Mulan's father to protect her during the war against Huns. Mulan went to fight in the battle disguised as a man called Ping.
Mushu has been given a very important task of protecting Mulan, and for that he needs to get really tough against the enemies. In this picture we see a very tough Mushu.
Cri-Kee was given to Mulan by her grandmother Fa. Cri-Kee added the comic element to this action drama and made the young audience laugh. Your child will enjoy coloring the best friends Mulan and Cri-Kee.
Captain Li Shang is a Chinese army captain. He is a highly capable leader who is very dedicated and he puts his duty above his feelings, in comparison to Mulan. He is often called a 'Pretty Boy' due to his dashing good looks and strong physique. He is reserved and thoughtful, a more logical and calming influence to Mulan's adventurous personality.
Shang is appointed newly as an army captain, by his father who is a general. Later through the film, he becomes friends with Ping (who is Fa Mulan disguised as a man). Shortly after, however, he finds out she is actually a woman, which is forbidden by the empire's law, punishable by death. After sparing her life, and later helping her save the empire, they become love interests to each other with the closing of the film.
Can You Connect the Dots?
Guide your child to connect the dots with a sharp pencil and find out the hidden shape. Your child will be really curious to find out what picture will be revealed after connecting the dots. This is a fun activity and it will improve your child's mathematical and cognitive skills.
Help Mulan Count the Fans:
Here is another coloring page to improve your child's number skills. Guide your child when he is counting the fans aloud, so that he doesn't miss out the order of numbers. It is an interesting way to teach your child all the numbers.
Can You Match the Titles for Mulan?
This coloring page will surely make your child think. See if your child can match the titles without your help, if she succeeds give her a treat as a mark of your appreciation. Coloring was never so much fun, isn't it!
18. Kermit the Frog:
Kermit the Frog is Jim Henson's most famous Muppet creation first introduced in 1955. He is the protagonist of many Muppet projects, most notably on The Muppet Show, and Sesame Street, as well as in movies, specials, and public service announcements throughout the years. Jim Henson originally performed Kermit until his death on May 16, 1990; Steve Whitmire has performed Kermit since that time.
Kermit performed the hit single "Rainbow Connection" in 1979 for The Muppet Movie, the first feature-length film featuring Henson's Muppets.
Your child must have watched Sesame Street and other Muppet movies; they will surely love this funny and lovable Kermit. So Kermit coloring pages will be suitable for your little one.
Your child can help but smile back at a cheerful looking Kermit. Coloring this popular Muppet will surely make him really happy. This cute little green colored Kermit is an interesting way to start the coloring activity for the day!
While your child colors Kermit you can share some interesting trivia about this popular Muppet. The earliest trace of Kermit first appeared in 1955 on WRC-TV's Sam and Friends. This prototype Kermit was created from a discarded spring coat belonging to Henson's mother and two ping pong ball halves for eyes
Earlier,Kermit was a lizard-like creature. He subsequently made a number of television appearances before his status as a frog was established, which was shortly before Sesame Street began. His collar was added at the time to make him seem more froglike and to conceal the seam between his head and body.
Miss Piggy is a Muppet character introduced in Jim Henson's The Muppet Show. The character was originally performed by Frank Oz from 1974 to 2000, which was succeeded by Eric Jacobson in 2001.
Miss Piggy began as a minor character on The Muppet Show TV series, but gradually developed into one of the central characters of the show. She is a pig, who is convinced that she is destined for stardom, and nothing will stand in her way. She sometimes shows off feminine charm and sometimes becomes really angry and makes her trademark karate chop and "hi-yah!" whenever she thinks someone has insulted or thwarted her. Kermit the Frog is often the target of her sudden mood swings. When not sending him flying through the air, she often smothers him in unwanted kisses.
Miss Piggy is the most stylish Muppet and Kermit's love interest. She wants to become famous and believes that no obstacle can stop her from achieving her dreams. She has sudden mood swings and has a high handed nature, so she is referred to as Miss Piggy –Oh La La.
Fozzie Bear is a Muppet character created by Jim Henson and developed by Frank Oz. Fozzie is an orange-brown, fuzzy bear who often wears a brown pork pie hat and a red-and-white polka-dot necktie. Fozzie Bear debuted on The Muppet Show, as the show's stand-up comic, a role where he constantly used his catchphrase, "Wocka Wocka Wocka!" after telling a joke. In 1988, a video titled 'Hey, You're as Funny as Fozzie Bear!' was released, and this intended to develop a witty sense of humour in kids.
The Great Gonzo (or simply Gonzo) is one of the main characters of The Muppets. Developed and performed by Dave Goelz, the character made his first appearance in a 1970 Christmas special entitled "The Great Santa Claus Switch". Known as a "Whatever" (or a "Weirdo" on Muppet Babies), he is considered one of The Frackles. Since, his character lived in a cigar box; he was called the "Cigar Box Frackle". Initially, he was a minor figure on 'The Muppet Show', but soon evolved into one of the franchise's principal characters.
19. Winnie the Pooh:
Winnie-the-Pooh, also called Pooh Bear, is a fictional anthropomorphic bear created by A. A. Milne. The first collection of stories about this talking bear was the book Winnie-the-Pooh (1926), and this was followed by The House at Pooh Corner (1928). The Pooh stories have been translated into many languages, including Alexander Lenard's Latin translation, 'Winnie ille Pu', which was first published in 1958 and then in 1960. It was the only Latin book that was featured on The New York Times Best Seller list.
Your child must have read about Winnie the Pooh and watched all his adventures with his friends Piglet and Tigger. Here are some cute coloring pages for your little angel.
Eeyore is a character in the Winnie-the-Pooh books by A. A. Milne. He is a pessimistic, gloomy and depressedold grey stuffed donkey who is a friend of Winnie-the-Pooh. Eeyore is careless too; he often loses his detachable tail with a pink bow at its end.
Piglet is a fictional character from A. A. Milne's 'WinniethePooh' books. Piglet is Winnie‑the‑Pooh's closest friend. Though Piglet is small in size and of gentle disposition, he tries to brave and conquer his fears. In this picture we see a cute Piglet holding on to a balloon.
Piglet and Pooh in the Rain:
Piglet and Pooh are best buddies and here we see them having fun in the rain. Children love to get wet in the rain and jump in the puddles of water, just like Pooh and Piglet. This picture celebrated friendship and innocence.
Tigger is a fictional tiger character originally introduced in A. A. Milne's book 'The House at Pooh Corner.' Disney shows Tigger with distinctive orange and black stripes, large eyes, a long chin and a springy tail.
Other than Piglet, Tigger is another good friend of Pooh. Pooh and Tigger appears in all the films and merchandise.
Tigger has a springy tail and he loves to bounce. His favorite one liner is "Bouncing is what Tiggers do best."
This is a funny talking tiger, which has made a deep impact in little children's minds.
Pooh and His Beloved Honey:
Winnie the Pooh is often seen with a jar of honey. Honey is Pooh's favorite food. If your child loves Winnie the Pooh and loves the taste of honey, he will enjoy coloring this picture.
Tigger and Pooh Meet Lumpy:
Lumpy is a young heffalump whose full name is "Heffridge Trumpler Brompet Heffalump, IV." Since his name is very long, he is referred to as "Lumpy."
Lumpy was introduced in the film Pooh's Heffalump Movie. Lumpy was again seen in Pooh's Heffalump Halloween Movie. He became a semi-regular character in My Friends Tigger & Pooh.
[ Read: Winnie The Pooh Coloring Pages ]
Tigger and Pooh Meet Piglet:
This is an ideal poster for your child's room. Your child will be thrilled to color all of his three favorite characters- Pooh, Tigger and Piglet. These three characters are best friends and we see them having a gala time together.
Tigger and Pooh meet Eeyore:
In this picture we see Tigger and Pooh meeting with the gloomy grey donkey Eeyore. Perhaps, Pooh and Tigger is consoling Eeyore after he lost his favorite detachable tail with a pink bow!
Tigger and Pooh Meet Darby and Buster:
Darby is a main character in 'My Friends Tigger & Pooh'. Darby has a pet dog named Buster. She is a bright, inquisitive and young redheaded girl. She leads a group of Hundred Acre Wood problem-solvers known as the Super Sleuths.
Darby considers Pooh, Tigger and everyone in the Hundred Acre Woods to be very good friends. She is well known for being able to keep calm and approach a problem with logic and smart thinking.
Your child will spire to become like Darby when they grow up. Darby is often considered as a role model for little children.
20. Peter Pan:
Peter Pan is a character created by Scottish novelist and playwright J. M. Barrie. A mischievous boy who can fly and never grows up, Peter Pan spends his never-ending childhood adventuring on the small island of Neverland as the leader of his gang, the Lost Boys. He interacts with mermaids, Native Americans, fairies, pirates, and occasionally ordinary children from the world outside of Neverland.
Childhood is the most precious time and children also never want to grow up like Peter Pan. Here are some coloring pages of Peter Pan your child will enjoy coloring.
Ask your child to add silver and gold glitter colors to make this page even more bright and colorful. Let your child's imagination fly sky high like Peter Pan.
Hook is Peter Pan's main adversary. Peter Pan had cut of his left hand in a duel which was eaten by a crocodile. Hook (his name was hook because he had an iron hook placed on his broken hand) vowed to take revenge against Peter Pan and not to leave Neverland before completing his vow.
Here we see an adventurous Peter on his enemy's ship.
Hook was the most fearsome pirate of Neverland and Peter's biggest foe. In this picture we see Hook and Peter locked in a duel. There is a suspense, that who will in the duel. Your child will always want Peter Pan to win against the vindictive Hook.
Hook is the villain of the Peter Pan series; he is also Peter's nemesis. In the sequel Return to Never Land, Hook mistakes Wendy's daughter Jane for Wendy, and uses her as bait to lure Peter Pan to his death.
However, in the story we see Hook being chased by a crocodile into the distance. Disney wanted Hook to stay alive as the foe in all the Peter Pan series.
This salt water crocodile played an important part in Peter Pan. Captain Hook, the fearsome pirate was only afraid of two things that color of his blood and the crocodile. After he had his hand eaten up by this crocodile after Peter chopped it off in a fierce duel.
Peter and Wendy Darling were best friends in the novel 'Peter Pan' or the 'Boy Who wouldn't grow up', also titled as 'Peter and Wendy.' Peter Pan was a play written by J.M. Barrie before it became a novel. There is a Broadway production of Peter Pan and film adaptations of the same.
This coloring page shows the deep bond between Peter and Wendy.
21. Pinocchio:
Pinocchio is a fictional character and the protagonist of the children's novel 'The Adventures of Pinocchio' (1883) by the Italian writer Carlo Collodi. Carved by a woodcarver named Geppetto in a small Italian village, he was created as a wooden puppet, but dreamed of becoming a real boy. He was given a long nose by a fairy, as a punishment for telling lies on trivial issues.
The story of Pinocchio is like a moral lesson for your child to be an honest person and never tell lies. Read to your child the story of Pinocchio when he colors the pictures.
Pinocchio and Jiminy Cricket:
Jiminy Cricket is the Walt Disney version of The Talking Cricket, a fictional character created by Carlo Collodi in 'The Adventures of Pinocchio'. The cricket was transformed into a comical and wise partner who accompanies Pinocchio on all his adventures, in the Disney films. Jiminy was appointed by the Blue Fairy to act as Pinocchio's conscience.
Pinocchio and the Blue Fairy:
It is the Blue Fairy who transforms Pinocchio to a human form, by breathing life to the wooden puppet created by the carpenter Geppetto.
Ask your child to use glitter colors to create the fairy dust in the picture and make it look both magical and realistic.
Pinocchio in a Fishy Situation:
Pinocchio always fell into trouble for his mischievous ways, and his way of escape was telling lies. In this picture we see Pinocchio in trouble and he is thinking what to say!
Children are usually naught and will play pranks, but teach them to be honest and admit they mistakes rather than admonishing them.
Geppetto was a carpenter in a small Italian village that created a wooden puppet and named it Pinocchio. Since Geppetto was childless he asked the Blue Fairy to breathe life into his creation 'Pinocchio'. His wish was granted by the Blue Fairy, and Pinocchio turned into a real boy, much to Geppetto's surprise!

Pinocchio and his Growing Nose:
Pinocchio had a bad habit of telling lies and was punished by a fairy. The fairy used her magic wand to punish pinochhuio for telling lies. Every time Pinocchio told a lie his nose will grow by an inch. Here we see a sad Pinocchio with his growing nose.
22. Aurora:
Princess Aurora is a fictional character and the title character of Disney's 1959 animated film Sleeping Beauty, who is based from "The Beauty sleeping in the Wood" by Charles Perrault, published in 1697.
Aurora is the third member of the Disney Princess line. Here are some coloring pages of Aurora.
Here is a picture of Princess Aurora who was not only beautiful but had a lovely singing voice. She is often referred to as sleeping beauty, since she pricked her hand in a spindle and fell into a deep slumber.
Aurora and Prince Phillip:
Aurora's deep slumber was broken by Prince Phillip. She was betrothed to Prince Phillip at birth and it was pre destined that a handsome prince will break Aurora's slumber and marries her.
Aurora Dances with the Prince:
This is a romantic picture where we see Aurora in a ball gown dancing with handsome prince Phillip. Later, she marries Prince Phillip and lives happily ever after!
Aurora and her Forest Friends:
Aurora's gentle nature won her many friends. She had many animal friends, who she likes to play with in her childhood days. They remained Aurora's friend even when she grew up.
Help Aurora to count the flowers. Make your child count the flowers as she colors them, this will improve her number skills and boost her memory.
Help Aurora with the Maze:
Aurora is lost in a maze and she is trapped. Ask your child to think of the best solution to get Aurora out of the maze. This fun coloring page will help test your child's cognitive skills and thinking power. Give your child a treat if he succeeds.
23. Snow White:
Snow White is an unforgettable Disney Princess; she is famed for her enchanting beauty and gentle nature. She escaped her wicked step mother and lived with the seven dwarves. Your little girl will love these Snow White coloring pages.
Snow White with her flower basket:
Snow White loves to gather flower from the forest and arrange it in a vase. In this picture we see Snow white is busy gathering flowers from the forest.
The Seven Dwarfs Make Music:
The seven dwarves enjoyed Snow White's company and her lovely singing voice. The Dwarves accompanied Snow White on musical instruments as she sang. This picture depicts merriment.
Snow White loved to dance with Dopey, the youngest of the Seven Dwarf. Dopey was cute and used to climb up on Happy to match Snow White's height when dancing with her.
Snow White and her Forest Friends:
Snow White was kind to everyone including the forest animals. She became the favorite of all the forest animals because of her gentle nature. The forest animals like rabbits and deer were pals and gave her company while she was busy with her household chores at the Dwarves house.
[ Read: Snow White Coloring Pages ]
Grumpy was an angry looking Dwarf who behaved badly with Snow White. However, Snow White was kind to him and tried to cheer him up. Snow White was forgiving and sweet. Grumpy couldn't hold back his tears when Snow White became unconscious after having a poisoned apple given by her stepmother.
Snow White and the Prince
Snow White went into a deep slumber after eating the poisoned apple. She was kept in a glass coffin by the mourning Dwarves. The charming prince saw Snow White and fell in love at the first sight. He revived Snow White with a kiss. When she woke up from the slumber, she too fell in love with his handsome prince, who literally swept her off her feet.
24. Rapunzel:
"Rapunzel" is a German fairy tale in the collection assembled by the Brothers Grimm, and was first published in 1812 as part of Children's and Household Tales.
All young girls envy the beautiful Rapunzel for her crowning glory, and wish they had the same! Here are some Rapunzel coloring pages for your little daughter.
Rapunzel combing her hair:
Rapunzel loved her magic golden tresses that made her look even more beautiful. Here we see her combing her long tresses. She loved her hair and took great care of it, she often sang as she combed her hair.
Rapunzel and her Chameleon:
Pascal is a true and loyal friend to Rapunzel. Even though he can't communicate verbally, it is clear that he is one of the driving forces in helping Rapunzel see that she needs to leave the tower. Pascal is constantly cheering her up, and prevents her from giving up. Pascal is very protective about Rapunzel. This picture depicts loyalty, friendship and unconditional love. A perfect poster for your little angel's room!
Rapunzel Uses her Magic Hair:
Rapunzel's golden hair was used as a rope. When the witch called out for Rapunzel, she let down her hair for the witch to climb up into the tower. One day a prince was passing by the tower and heard her singing, she let down her hair for the prince to climb up the tower in the witch's absence, and planned for escape when the prince proposed to marry her.
Here we see Rapunzel letting down her braided hair from the tower.
25. Toy Story:
Have you ever imagined what would happen if all the toys in your kid's room became alive, sound creepy isn't it! There will be absolute mayhem as it happened in the Disney film series 'Toy Story'.
Here are some unforgettable characters from the film Toy Story.
Sheriff Woody at your service:
Sheriff Woody Pride, or simply Woody, is a fictional character in the Toy Story franchise. He is a stuffed cowboy character that leads the other toys in adventures in the movies.
If your child has watched the entire Toy Story series fill be excited to color Sheriff Woody.
The Toy Story characters are funny and adventurous, they are always on the move and are ready to explore the world and create mischief. Here we see the Toy Story characters are ready for some real action.
Buzz uses a Karate Chop Action:
Buzz Lightyear is a fictional character in the Toy Story franchise. Buzz is a toy space ranger hero according to the movies and action figure in the Toy Story franchise. Along with Woody, he is one of the two lead characters in all three Toy Story movies. In this picture we see him using a karate chop action.
Buzz is always ready to travel in the space, and is ever ready to explore the stars and planets in his astronaut suit. His character is inspired by the famous astronaut Buzz Aldrin, who was the second astronaut to walk on the moon.
Your child will be able to associate with this picture, because he too has a kid's themed room. He has many toys, just like Andy that decorated his room.
He will definitely create the similar looking room just for Andy, just like the one he has!
[ Read:Toy Story Coloring Pages ]
When the toys from Andy's and Bonnie's room came alive all the mayhem started. Here is another opportunity for your child to use his creativity to the maximum extent while coloring this picture.
Sunnyside Daycare is a preschool/daycare center where Andy's toys get accidentally donated to in Toy Story 3.Some toys were subjected to special care at Sunnyside while the other toys were beaten up and planned for escape.
Here is a picture of Sunnyside Sandbox where all toys stayed.
Rex is believed to represent an excitable large, green, plastic Tyrannosaurus rex.Rex suffers from anxiety, an inferiority complex and his main concern is that he is not scary enough.He is among the largest of Andy's toys, and is often depicted as the heaviest. Although, Rex is a toy dinosaur he dislikes confrontation and is sensitive in nature.
Hamm is a wise and realistic piggy bank with a cork in his belly in place of a stopper. He and Mr. Potato Head appear to be best friends, and are often seen playing games, such as Battleship in which Hamm always won. The Piggy Bank Hamms had the knowledge of the surrounding.
Lotso Hugging Bear was Daisy's Christmas present. However, Lotso became evil after Daisy denied him of her love and care. Lotso was the antagonist in Toystory 3 and
rigged the whole system at Sunnyside Daycare Center for Toys.
Rootin Tootin Cowgirl Jessie:
Jessie is Andy's Toy and is referred to as Bazooka Jane by Andy.Jessie is a cowgirl, and part of the Woody's Round Up gang. She first appeared in Toy Story 2 along with Bullseye and Stinky Pete. Initially, Jessie was hesitant to join Andy's friends after she becomes part of the family.
Bullseye the horse is the first toy with which Woody interacted in Al's penthouse.Bullseye is shown to hate fights and he hides in a can when he sees Jessie jumps on Woody.
Mr. Potato Head or simply Potato Head is a doll based on the real-life toy by Playskool. He is an outspoken and sarcastic potato-shaped toy.Hiscan separate his detachable parts from his body by removing them from the holes on his body. He can reach for his detachable body parts even if they are several meters away from his main body.
Slinky dog also called Slinky is a toy dachshund with a metal Slinky for a body and a green collar on his neck, who speaks with a southern accent. Slinky's head, feet, and tail are made of plastic but he is missing his pull string.
Emperor Zurg or simply Zurg is the Enemy of the Galactic Alliance and the archenemy of Buzz Lightyear.
He is one of the new toys donated to Sunnyside Daycare. He appears in Toy Story 2.
There are mutants like Green aliens in the pile of Toys who add to the action in Toy Story and make it more interesting. Here are pictures of the green alien for your child to enjoy coloring.
Disney has a whole lot of characters inspired by classic fairy tales. Disney films and cartoons are loved by children worldwide, so it is best to teach them the fundamentals using these evergreen Disney characters and make learning fun! You can improve your child's motor skills by allowing her to color these free printable Disney coloring pages and keep her happy for a long time!
You can also make a Disney coloring book at home by printing out these free coloring pages of Disney characters and present it to your kids.
Recommended Articles:
DISCLAIMER: All images found here are believed to be in the "public domain". We do not intend to infringe any legitimate intellectual right, artistic rights or copyright. All of the images displayed are of unknown origin. If you are the rightful owner of any of the pictures/wallpapers posted here, and you do not want it to be displayed or if you require a suitable credit, then please contact us and we will immediately do whatever is needed either for the image to be removed or provide credit where it is due. All the content of this site are free of charge and therefore we do not gain any financial benefit from the display or downloads of any images/wallpaper.
The following two tabs change content below.