Craft activities are a great way to boost your kid's imagination, creativity, and motor development. But that's not all; sometimes, craft activities can also teach your kid more about an important tradition or an exciting festival, like Diwali.
So, if you are looking for some interesting and easy craft ideas that will be just perfect for Diwali, your search ends right here. Scroll down to check out our recommendations for Diwali craft ideas.
10 Simple Diwali Crafts For Kids To Make:
Here are our top ten Diwali crafts ideas that will make this Diwali that much more fun and creative:
1. Beaded Candle Holder:
You Will Need:
A small glass jar
Beads with a hole in the middle to go through a wire
Craft wire
[ Read: Diwali Facts For Kids ]
How To:
Help your kid to thread the beads through the wire. Once your kid has made a sufficient amount of beaded wire, ask them to wrap it around the glass jar.
Your kid can make a pattern by using different colored beads or make a solid colored jar by using single colored beads.
Once your kid has looped the beaded wire around the jar the desired number of times, help to tie it in a knot at the end in such a way that it does not come off.
Instead of using a wire, your kid can also try doing the same with a ribbon.
2. Glass Painted Candle Holder:
You Will Need:
A small glass jar
Craft wire
Glass paint
How To:
Help your kid to wrap the wire securely around the neck of the jar.
Next, your kid has to make a handle by making a loop on the top. For this, your kid will have to place the wire from under the wire that was wrapped around the rim of the jar and pass it backward through the top in another loop formation. Your kid will then have to twist the two loops together to make the handle.
Once the handle is secure and is in place, your kid can start decorating the glass jar by using the glass paint. Let your kid get creative and paint and decorate it in different styles.
You can display the creation as it is, or add a tea light inside. Also, you can use it to hang up and light a candle inside.
3. Drawing Pin Decorative Candle:
You Will Need:
Drawing or push pins
A plain big candle
How To:
Help your kid decorate the candle by pushing the drawing pins inside.
Your kid can try decorating the candle using different color combinations or concentrating on a set of colors instead.
If you plan to light the candle, remember to use only metal drawing pins and not the plastic ones. In any event, do not leave the candle unattended while it is lit.
[ Read: Diwali Activities For Kids ]
4. Decorated Tea Light Holder:
You Will Need:
A small terracotta plant pot or a ramekin dish
A small tea light that will fit inside it
Acrylic paints in colors of choice
How To:
Ask your kid to decorate the terracotta plant pot or the ramekin dish by using the acrylic paints. Once your kid has finished decorating, set it aside to let it dry.
Once the same is dry, let your kid place the tea light inside.
5. Diwali Candle Jars:
You Will Need:
Glass paint pens
Self-adhesive foam sheets
3d glitter pens
A small glass jar
Pair of scissors
Pieces of sponge
A hole puncher
How To:
Press some color on the glass jar with the glitter pens and use a piece of sponge to dab at it and spread it. Your kid can add as many colors as desired to create a nice pattern.
Once done, set it aside till it dries out completely.
In the meanwhile, ask your kid to draw different flame outlines on the back of the sticky foam. Help to cut it out and punch some holes in the middle with the help of the hole puncher.
Ask your kid to paste the outline on the dried jar and use the 3d glitter pens to color through the inside of the holes on the glass.
6. Salt And Dough Candle Holders:
You Will Need:
1 cup of water
2 cups of flour
2 cups of salt
A small tea light
Decorative sequins
Glitter paint and powdered loose glitter
Paint brushes
How To:
Ask your kid to mix the water, salt and flour to make a dough.
Let your kid take out a ball of dough and press it into a sort of round shape using the hands. Once done, ask your kid to apply pressure at the center using the thumbs in such a way that it forms a hollow in the middle. The hollow should be big enough for the tea light to fit in.
Ask your kids to press in the sequins on the dough.
Bake the dough tea light holder till the dough becomes hard.
Once the baked dough is out and you have made sure they are cool enough to be handled by your kids, ask them to paint with the glitter paints using a paint brush. Help them sprinkle the glitter powder on the top as it will then stick to the wet paint.
7. Clay Diya Holder:
You Will Need:
Air drying clay
Acrylic paint
Tea light candle
How To:
Help your kid to roll out the clay and make a ball.
Once your kid has made the ball, ask them to press the thumbs in the center and pinch the sides to make a bowl sort of shape.
The hollow of the bowl should not be too deep, and the bottom should be flat.
Let the clay air dry to retain its shape.
Once it is ready, ask your kid to decorate it using the acrylic colors and set aside to dry again. Place the tea light inside once the paint is dry.
[ Read: Diwali Celebration Ideas For Kids ]
8. Diwali Door Hanger:
You Will Need:
Printable pages of your choice or old magazine papers
Coloring pencils and pens
Glue
Sticky tape
How To:
Print or cut three wide pages that can make a wide border design when put together.
You can alternatively also ask your kid to add more designs on the top.
Print out or cut out three more shapes in a drop formation that your kid has to hang by pasting below the wide border.
Use sticky tape to put it up on the door.
9. Diwali Footprints:
You Will Need:
Marker
Pair of scissors
Watercolors
Paint brushes
Plain chart paper
Glitter glue
How To:
Help your kid trace out the footprints on the chart paper and cut out the outline.
Use the water colors and the glitter glue to decorate inside the footprints.
Place the footprints along the doorways in an entering format, as they symbolize prosperity that is entering the house.
Isn't it a great Diwali craft for kids to make?
10. Diwali Homemade Card:
You Will Need:
Card paper
Designed and colorful pages from old magazines
Yellow and orange card paper
Pair of scissors
Glue
How To:
Ask your kid to fold the card paper in half to make a front and back section.
On some part of the front portion, let your kid stick the bright magazine paper. Ask your kid to cut out diya shapes using other magazine paper and stick them in the front.
Cut out flames for the diyas using the orange and yellow paper and stick them on the diyas.
Try out these beautiful and easy Diwali crafts for children to make this festival more fun and inspiring, also will keep them entertained and happy.
Moms, do let us know which one of these Diwali crafts ideas are you planning to try out with your kid.
Recommended Articles:
The following two tabs change content below.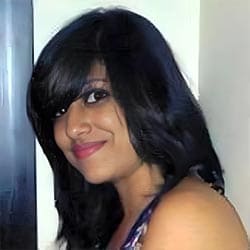 Debolina Raja
Debolina Raja came into the writing world while she was playing around with words and participating in various literary events. In the professional world, she found her writing interest in various genres such as health, wellness, parenting, relationship, and brand management. Having done a Masters degree in English literature from Delhi University, she loves reading, heading out on road trips,...
more