Fall is that time of year when the weather is at its best, and the beautiful colors light up your days. If you are looking for fall crafts for kids, reading this post can help you. The great weather and vibrant fall colors will inspire you to get outside with your children and be creative by indulging in simple activities. Autumn will blow your mind with its scenic beauty and the fallen leaves in a myriad of colors. It is an ideal time to practice fun and engaging crafts with your children. We bring you some easy and engaging fall ideas in this post that you may try with your little ones and make them fall in love with autumn.
21 Fall Craft Ideas For Kids
1. Halloween mantel
Whether your cutie is a toddler or an older preschooler, they will love to try this creative Halloween mantel idea. Older children will also enjoy taking part in this activity since it involves expert scissor skills.
For that extra spooky touch, make a spooky garland. String together cutouts of various little eerie objects, such as white ghosts, skulls, stars, bats, and "Happy Halloween!" strips. Paste these cutouts on longish pieces of craft paper (make about five of these), and hang them from the mantel.
2. Toilet paper scarecrows and paper cone ghosts
You could encourage your children to make easy-peasy spooky objects using recycled materials. Try making toilet paper cardboard scarecrows or paper cone ghosts. You can place these spooky yet cute things on the Halloween mantel.
3. Fall leaf craft tree
Make a beautiful fall leaf craft tree by assembling your favorite fall hues and cutting out tissue paper or craft paper. You can involve your toddler in this activity since they love to crumple paper. Give the tree a nice, natural leafy look.
4. Leaf suncatchers
Making leaf suncatchers is another fun fall craft idea for kids to try out. Suncatchers change the look of your window. Make little fall leaf suncatchers using additional small decorative pieces that are easily available either in your house or at the nearest dollar store.
5. Fall leaf fairies
Make fall leaf fairies and fairy puppets using real fall leaves and twigs. You can make these with craft paper if you want them to be slightly sturdy. Glue some leaves to a twig in the shape of a fairy and paint the face.
6. Fall leaf hangings
This can be a very joyous activity for you and your children. Help your child make bright fall leaf wall hangings and buntings. Another beautiful idea is to create a little fall tree with leaves carrying messages for Thanksgiving. This way, you could also teach your children the importance of celebrating Thanksgiving!
7. Fall leaf potato stamping
This is one of the most colorful fall leaf art ideas for your children. It's effortless to make, but ensure to assist your child while making this as it involves carving on half-cut potatoes. Just carve out a leaf shape on the potatoes, and let your child have fun stamping away different fall colors on a light-colored paper! You could get creative and carve out other shapes with a fall theme, like acorns or pumpkins.
8. Animalcraft using real leaves
The best part about this fall craft idea for kids is that your little ones need not go far away from home to get their craft supplies. They just need to step outside the home and look around. They'll find pretty things, such as real fall leaves and dried leaves, right outside your house or at the park. All you need after this is some Sharpie markers and glue to make cute little designs. Create small animals such as hedgehogs, foxes, turkeys, lions, and so much more.
9. Greeting card with real fall leaves
You may think greeting cards are a thing of the past. But you'll reconsider once you and your children make a beautiful greeting card by arranging fallen leaves on craft paper. Your loved ones will definitely appreciate this creativity.
10. Pumpkin cutouts for windows
There are several easy pumpkin craft ideas to herald the autumn. Your children can make paper cutouts of pumpkin shapes and use a Sharpie for fine detailing. Hang them on your window or paste them on your walls to spruce up your living room.
11. Paper pumpkin ornaments
Paper pumpkin ornaments, such as pinwheels and little patches for your child's bags, are a big hit during fall. You can make these using craft or scrapbook paper, which you can find at the nearest dollar store.
Here's our favorite! Help your little one make pumpkins by cutting out paper strips and attaching them on either side to form a pumpkin. You can then glue leaves on top of it. Use this paper strip pumpkin with lights during your Thanksgiving dinner.
12. Apple craft
On one of your nature walks with your children, take them to an apple orchard, and get them to indulge in some apple picking. You can make a ton of fall apple craft with real apples! If you have older preschoolers, use a real apple to make pumpkin stamps and make fall cards with them. Let your toddlers go crazy with this activity and make colorful memories!
13. Handprint crafts
Your children can make a lot of stuff using their handprints. Apart from making a fall tree, they can make various things, such as owls on a branch (you could use one of the twigs you gathered on your last nature walk). Get them to make a colorful fall wreath with their handprints around it, and hang it on one of your room doors! You could also try making a handprint tree trunk and paste fall leaves around it.
14. Leaf handprints
Use your cutie's little hands to make various cute things, such as leaf handprints! During a nature walk, tell your children to pick up twigs to make a fall tree on a scrapbook paper. You can use those little handprints as leaves around this twig!
You can also make a lovely fall leaf handprint tree with craft paper and use it for your fall décor.
15. Bird feeders out of apples
Fall brings with it different species of beautiful birds to your front yard. Make a creative bird feeder using a half-cut apple. Remove the pulp (not completely though) to create a bowl like shape and put some grains or water in it for the birds to enjoy your hospitality. You may try this with coconut shell as well.
You can all sit and make candy corn people, Indian corn with fingerprints, and Indian cornfields with fall colors. These make for lovely fall décor and is an interesting fall craft idea for kids.
17. LEGO stamped Indian corn
Who thought we could use LEGO blocks as a stamp! This is by far one of the easiest ways to make Indian corn. Gather your children and make cute Indian corn. Get some paint and stamp it on paper using the LEGO blocks!
18. Fall craft using egg cartons
Your kids can make a colorful faux fall wreath using recycled materials, such as egg cartons. Just cut them out in floral shapes and help your children stitch them together to make the wreath. You can hang these on your front door or their room door!
19. Fall art using paper plates
Use paper plates to make a bunch of fall crafts, such as Halloween pumpkins, scarecrows, cute animal faces, and a lot more! As your children keep doing it, they're bound to get creative and come up with other creative ideas!
20. Easy fall gnomes
Making little gnomes is easy-peasy, and you need minimum items to make them. You could use these to spruce up your fall decoration or just place them on the dining table for your Thanksgiving dinner. Use fabric scraps or felt paper to make the hair and glue them to the little caps of the gnomes.
21. Pool noodle pumpkin prints
When it comes to fall art projects for children, you can never run out of ideas. Get your preschoolers to sit at the desk with just a pool noodle and some paints on a paper plate. Give them another paper and teach them to make cool pool noodle stamped pumpkins! You can then teach them to make leaves on top of the pumpkins using a spoon and green paint. This fun activity will guarantee that your little one stays occupied while you prepare for Thanksgiving. 
With all these adorable fall craft ideas and activities, you are bound to have a wonderful time with your kids. Ring in the season of vibrant colors with these fantastic fall craft ideas and enjoy a warm time at home with your little ones.
Key Pointers
Colored leaf suncatchers and fall leaf hangings are characteristic craft activities for kids that can be done during the fall season.
Helping your child in these crafts can also serve as a great bonding time.
Leaf handprints, pool noodle pumpkin prints, and various other fall-inspired craft ideas as you scroll through.
The following two tabs change content below.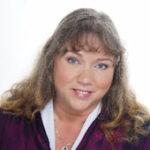 Katherine Paxton
(Applied Psychology Program)

Katherine Paxton is an internationally-known award winning author of the book "Counselling people on the autism spectrum; A practical manual". She graduated from a tri-university Applied Psychology Program of Campus Alberta (University of Alberta, Athabaska University, and University of Lethbridge). Katherine has supported people with diverse abilities for over a quarter of a century, including 15 years as a counselor...

more

Advaitaa Ravi
Advaitaa is a digital marketing and content writing specialist with around seven years of experience. She's worked on a variety of genres including travel, fashion, beauty, lifestyle, and health and wellness. For MomJunction, she writes on kids' activities, learning and development. Having completed her graduation in business management, Advaitaa went on to study fashion merchandising from the Fashion Institute of Technology,...
more