Treehouses are nostalgic reminders of the generations of children that passed through its walls. If you have a backyard full of trees, you may be interested in some tips for building a treehouse. Each treehouse speaks a story about how it was built and what it witnessed through different stages of life. Most parents may think that building one is time-consuming, expensive, and takes a lot of effort. But with a little help, you can easily make one for your children. Scroll through this post for some of the best DIY treehouses for kids, including tips for building one that would provide maximum satisfaction.
Tips For Building A Treehouse
Before we plunge into the beautiful world of treehouses, let us learn a few tips.
1. Choose the best location for the treehouse
Just like the foundation of a strong and firm building, you must make sure the foundation of the treehouse is firm, too. Find a good location to put up the treehouse. Consider the following while selecting the location:
The tree for a treehouse must be strong and sturdy and be able to support its weight. Some of the best trees for building treehouses include oak, maple, and fir. The tree should have a trunk diameter of at least 12in and should be relatively new. Old trees might not be able to support the weight of the treehouse. You also need to check the branches of the tree. Trees with flimsy, thin, or rotting branches will not be able to support the treehouse.
As parents, you might not be comfortable with your children climbing very high. The typical height at which treehouses are situated is usually around 6–10ft. Look for trees that have branches at that height.
While building a treehouse for your child, it is of utmost importance that you respect your neighbors' privacy. If you think your child can look into the window of your neighbor's bedroom from the perch, you must reconsider the location.
2. Take everyone's opinion
Many parents make the mistake of designing a treehouse according to what they want. The person who will be actually using the treehouse will be your child, so, make sure you consider their opinions while designing and building a treehouse. Often, others might add a touch of homeliness, such as adding cushions or a hammock, making the treehouse more comfortable and welcoming.
3. Choose a good structure and access point
You need to decide on the type of structure to support the treehouse. You can use posts planted in the ground near the tree or bolts that directly attach the treehouse to the trunk and branches of the tree. Next, you need to decide how you will access the treehouse. You can use the traditional ladder, add a rope ladder for a rustic look, set up a staircase, or even consider a sloping ramp if you are up for it.
4. Factor in growth
While building the treehouse, make sure you leave enough space for the tree to grow. Tree trunks and branches grow in length and width. You will need to plan for this, especially if a few branches pass through the treehouse.
5. Make the treehouse secure
Children will predominantly use the treehouse, and they can be notorious and unpredictable. Plus, they will spend a lot of time in the treehouse. For their safety and your peace of mind, you need to make it as secure as you can by building sturdy railings around all openings and frequently checking the bolts or posts for sturdiness. You can also add a layer of soft soil at the bottom. You will also need to check the treehouse after a bout of bad weather.
6. Get the right materials
Most treehouses are made of wood, but some types of wood are better and sturdier than others. Typically, pine and oak are used to make treehouses. The better the material, the sturdier the treehouse, and the safer your children.
20 DIY Treehouses For Kids
Have a look at our list of 20 DIY treehouses for kids. You can select one of these designs for your treehouse or combine some of them to make a unique one.
1. Tree deck
Let's start with the tree deck or platform. This is easier to make than a treehouse because it has no walls. It is simply a platform with rails for your children to climb and enjoy the view or spend some time when the weather is fine. You can add a rope ladder or a hammock to make this platform more interesting.
2. Shed treehouse
This is a basic treehouse for kids. It is made using thick plywood sheets, and you can put a sloped roof for a homely effect. Attach a door, make a few windows, and you are done. It is one of the easiest treehouses to make for children as it does not need much measurement and cutting. You could just assemble wood pieces securely, and your treehouse is ready.
3. Trendy treehouse
Who said treehouses have to be old-school and boring? This trendy treehouse is made out of solid wood and corrugated tin sheets for the roof. Add curtains in the colors of your choice, a ladder for climbing, and you are done. You can add any trendy piece of furniture you want to your creation. Bean bags, lanterns, and cute flower pots are all welcome here.
4. Backyard playhouse
Do your children feel that their play area at home is not enough? If yes, why not make them a huge playhouse in your backyard? Made of sturdy wood, this treehouse will keep your children happy and dry, even during rains. Put their favorite toys and books, add a light or two, and get ready to see your children spend hours out there.
5. The treeless treehouse
If you don't have the perfect tree in your backyard, don't lose heart; there is still an awesome idea coming your way. You can build a treehouse using poles that substitute the support given by the tree. You can get these poles at a lumber yard (select one that is at least eight inches in diameter). Build a basic treehouse with or without walls around it.
6. Play gym treehouse
You must have heard of exercise gyms. But "What on earth is a play gym treehouse?" you may ask. It is nothing but a treehouse that doubles up as a gym for your children. Instead of a ladder or stairs, add a simple climbing wall with a rope for your children to climb up and down every time they want to access the treehouse. Ensure the height of the climbing wall is not too high as to cause injuries.
7. The apartment treehouse
Do not despair if you are someone with minimal crafting skills. This treehouse for kids is an absolutely easy one to make, even for someone with basic skills. You just need some scraps of wood and some strong branches. It will be an open structure, with just a platform for children to stand and sit on. You cannot make it too high because it is an open structure, and hence, riskier than others.
8. Slide and swing
This treehouse is not built on a tree like traditional treehouses. It consists of a high bar to support a swing, a slide, monkey bars, or any other options for your children. If your children are young, you can make a staircase with a railing to access the treehouse or opt for a sturdy ladder.
9. Modern treehouse
If you are looking for a simple yet functional treehouse, this modern treehouse might be right up your alley. Made with some sturdy plywood and wooden stilts and a glass door, you can create a space that is light and airy. Make a ladder or a spiral staircase to access your modern treehouse.
10. Semi-open treehouse
If you have two or three tree trunks close to each other, you can build this semi-open treehouse that is a cross between a regular treehouse and a platform. This treehouse is typically made of lighter wood so that it can be set up a bit higher than the other traditional treehouses. However, as it is semi-open, it is useful mostly when the weather is good.
11. Epic treehouse
If you have a big backyard and the will to build a treehouse of epic proportions, this treehouse idea is for you. You can get creative with this treehouse and include glass windows, doors, a staircase, a shingled roof, and even a porch if you wish. It is a dream treehouse, and you can add whatever detail you want. It is airier and has ample natural light inside. However, because of all the detail, epic treehouses tend to be heavier.
12. Complete treehouse
The complete treehouse is very similar to the epic treehouse, but with lesser windows. The treehouse is also lighter than its counterparts as lesser material is used. It can be used as a cozy, intimate hideout area. You can add solid wooden doors and steps as per your children's convenience. The complete treehouse can become a reading nook or a quiet corner for your children.
13. Treehouse with slides
What does your child love more than a treehouse? A treehouse with a slide, of course! Make a treehouse of your choice and attach a slide for your children to come down. You will notice a flurry of activity as your children find reasons to slide down.
14. Hexagonal treehouse
Who said treehouses had to be square or rectangular always? Try making a hexagonal treehouse with a spiderweb base for excellent support. Hexagonal treehouses have more space than square ones of the same dimensions, and you can make them as light and airy as you want.
15. Hanging treehouse
While most treehouses have support from beneath, the hanging treehouse is an exception. It has beams for support, giving it the effect of hanging from the tree. You can make the walls circular and even make a transparent roof so that your child can lie down in their treehouse in the evenings and look at the stars.
16. Pirate hideout
Do you have a pirate lover in your house? If yes, you can build this treehouse for them. Make a sturdy treehouse with a porch and add pirate-y details, such as a compass, a skull, and a Jolly Roger flag in it. Add in finer details, such as paintings and stuffed parrots, and watch your child grin from ear to ear.
17. Simple treehouse
If your child wants a lookout place, this treehouse is the best option for you. Put together wooden slats to create the skeleton of a treehouse. Your child can climb up a ladder to go up and stand or sit in this treehouse, watching birds and animals without disturbing them. As it is an open treehouse, you can use it in summer and spring but not during the rainy season. If you wish to use it during rains, you can put up a tarpaulin sheet for a roof.
18. Treehouse with a deck
If you are someone who throws parties often, this treehouse with a deck can be a great place for you to gather your pals. Although it is a treehouse for kids, adults can use it too for small gatherings. You get a beautiful view from above the ground and can enjoy your evenings sipping wine on the deck while your children play in the treehouse.
19. Tree fort
Every child loves making forts, pillow forts being the most favorite of all. You could go a step further and make a tree fort for your child. This is simple to make, and you could add little windows like those in forts for your children to "spy" on people approaching it. You could also add a pulley system for them to pull up things into their fort.
20. The connected treehouse
This treehouse is amazing for the simple fact that it is connected to your house. You can add a slide to the treehouse from your kitchen or the children's playroom so that when they are overwhelmed, they can slide down to the treehouse easily and spend some quiet time there. You might want to keep an extra eye on your children, or you will be left eternally calling for them, thinking they are at home while they are in the treehouse.
Having the tips for building a treehouse for kids handy can help you build a sturdy and durable structure. These tips will teach you some tricks to make the treehouse in a way that is easy to reach and safe to use for the little ones. However, ensure that it is built at a moderate height and allows proper ventilation to ensure your kids are safe at play. It can be a good idea to stay engaged and spend quality time with your family.
The following two tabs change content below.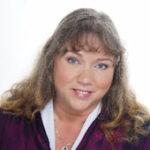 Katherine Paxton
(Applied Psychology Program)

Katherine Paxton is an internationally-known award winning author of the book "Counselling people on the autism spectrum; A practical manual". She graduated from a tri-university Applied Psychology Program of Campus Alberta (University of Alberta, Athabaska University, and University of Lethbridge). Katherine has supported people with diverse abilities for over a quarter of a century, including 15 years as a counselor...

more

Nisha Bharatan
Nisha Bharatan is a freelance writer with experience in writing health and finance content for various Indian and international clients. An engineer by profession, she also did content marketing courses to complement her interest in writing. Nisha writes articles centered around kids' development, their activities, crafts, games, and fun elements that keep children and families entertained. Her research skills and experience...
more