Babies' skin is soft, supple and smooth!
At least that is what people think. But as a mom, you know that is far from the truth!
Newborn babies are born with a protective covering called the vernix, which they lose in a week after being born. After that, the skin becomes dry and wrinkly. Did you know that a baby's skin loses moisture five times faster than an adult's skin? This results in his skin becoming dry and vulnerable to damage.  A baby's skin is more delicate than an adult's. Therefore, it is more prone to damage from environmental factors like weather.
Winters are especially harsh on the baby's skin as the cold air lacks moisture making the skin dry very quickly resulting in dry patches. Without adequate moisturisation, the child can get highly uncomfortable and cranky due to dry, itchy and flaky skin.
The best way to protect and nourish your baby's skin is using the right kind of skin care products.
Keeping Baby's Skin Healthy
To pick the right products for your baby, you have to research, read reviews, talk to your doctor and then trust your instincts by choosing what's best for you. So if you are worried about not finding that perfect moisturizer for your little angel, you are not alone.
But we'll say this: don't worry.
Leading consumer products brand Dove has done the research for you, before launching its Baby Dove skin care products. From a moisturizing skin care bar to a nourishing body lotion, they have the ideal winter skin care solution for your baby.
Skin Care All Day
Babies lose their natural skin oils after a bath. Your child's skin cannot tolerate high pH that other baby soaps contain. Ordinary baby soaps are harsh and can strip a baby's skin of its natural moisture resulting in irritated skin. Baby Dove Rich Moisture baby bar has a pH-neutralizing formula and contains 1/4th moisturizing cream, that helps in replenishing essential nutrients and moisture lost during bathing. Baby Dove Rich Moisture Bar leaves baby skin soft and supple even after the bath and keeps him fresh throughout the day.
Moisturize Every Day
Soon after the bath, make sure you massage in the Baby Dove Nourishing Baby Lotion on the baby's body and the face. The moisturizer is absorbed better when you apply the lotion on damp skin. It keeps the skin supple and moist all day, protecting him from the winter air and any other pollutants in the environment. Baby Dove's Nourishing Baby Lotion keeps the skin hydrated all day.
But if you live in regions with extremely dry climate, you may want to be generous in applying the moisturizer. Also, use the moisturizer as and when needed throughout the day. Ideally, reapplying the lotion once every five to six hours can help keep the skin safe during harsh winters.
After all, what can be more important than keeping your baby's skin as smooth, soft and supple as it should be!
You can buy Baby Dove products here
To know more about Baby Dove, click here
Comments are moderated by MomJunction editorial team to remove any personal, abusive, promotional, provocative or irrelevant observations. We may also remove the hyperlinks within comments.
The following two tabs change content below.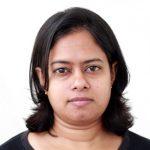 Latest posts by Sagari Gongala (see all)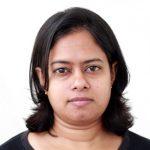 Sagari Gongala
Sagari is a math graduate and studied counseling psychology in postgraduate college, which she uses to understand people better. This skill also helps her write better articles about kids and their behavior. She is meticulous in her research and gives you information that could be the ultimate help you'll need in times of need. An animal lover, vegan, and coffee addict, Sagari puts her mind and soul into whatever she does. During her free time, you'll find her either rescuing a sick/injured animal with a friend, or glued to her couch watching Sons Of Anarchy on Netflix.