They sit at the dining table and beat the tabletop rhythmically while they wait for you to get the food. Or they use their pencils to drum the books when they're doing the homework.
If your kids exhibit this kind of behaviour often, then they are probably interested in bass instruments, such as the drums.
You may want to buy a drum set to encourage your child. With a lot of options available in the market, it could be difficult for you to choose the right drum set for your kid. Do not worry.

Top Products From Our List
15 Best Drum Sets For Kids
Here is a list of drum sets you may consider buying.
It is an electric toy drum set from WolVol with fancy colors and lights that are sure to fascinate the little ones. It has an inbuilt speaker system and is loaded with a few melodies, songs, and dance music. The set includes two drum sticks, a microphone, a stool, and cymbal that offer endless entertainment.
Pros:
Attractive design
A learning toy that could help enhance the attention span and memory in kids
Includes a working microphone
Features a bass drum that lights up when the child plays it
Cons:
This colorful toy drum set from Rabing is fun to use and helps the child learn too. It makes an ideal beginner drum set for toddlers. Its bright colors and attractive design enhance the baby's interest in this musical instrument.
Pros:
Includes microphone
Five play modes
Has four interesting sound effects, ten songs, and three rhythms
Volume control
Cons:
Does not include batteries
The junior Gammon drum set is specially designed for kids who are serious about learning to play the instrument. The set includes everything a beginner needs to start with immediately. It comes with an instruction manual that helps you set up the drum in a few minutes.
Pros:
Good sound
Made of real wood
Comes with all the tools for easy setup
Chrome-plated rims
Cons:
Some customers felt that the cymbals could have been better
The nitro mesh drum kit from Alesis is designed to offer an expressive drumming experience to the player. It is loaded with hundreds of percussion sounds, forty different play-kits, and sixty built-in play-along tracks. This electric drum is ready for you to play out of the box.
Pros:
Good quality hardware
Great sound
The module is easy to handle
Mesh head
Cons:
This toy drum set from Best Choice Products is designed to offer an exciting musical experience to your little one. The set includes a bass drum, left or right snare drums, microphone, and a cymbal. Also, it comes with a sturdy stool for your child to sit on.
Pros:
Five background music options
Adjustable volume
Four light-up buttons that modify the sound effect
Easy to carry and lightweight
Cons:
Does not include AA batteries
This cool drum set from Best Choice Products has an elegant design that makes it an ideal practice kit for beginners. The set consists of one bass drum, two toms, two drum sticks, one cymbal, and a cushioned stool for children.
Pros:
All-wood design with strong hardware
Child-friendly size
Chrome-plated hardware for durability
Easy to assemble
Cons:
Does not come with an instruction manual to guide the setup
The roadshow drum set from Pearl is designed for your kid to rock on. The set includes a bass drum, tom, floor tom, and snare. It comes with heads and double-braced hardware. It is ideal for a beginner.
Pros:
Comes with all the hardware including pedals
Good-quality product
The sound quality of the drum is great
Sensitive and versatile
Cons:
Does not have a kick-riser stand
This electronic drum pad from PAXCESS is specially designed for kids who've just started to learn this musical instrument. The set includes one snare and three toms, one crash, one ride, one hi-hat, and two cymbals. The music can be enjoyed with the earphone output and without causing any disturbance to the others.
Pros:
High-quality, built-in dual speakers
Connect the drum to a computer to produce music
Powered by 2400mAh rechargeable battery
It is easy to roll up the Paxcess pad
Cons:
Foot pedals are lightweight and can get pushed away while playing
This toddler drum set from VTech can create loud sounds with colorful lights. It is a great set to learn and play. The set has two cymbals and three drum pads that produce unique sounds for sensory development. It has four modes: alphabetic, numeric, word, and phonics.
Pros:
Each drum features a unique LED light
Nine melodies to play
Includes free AA batteries
Volume control allows for controlled noise levels
Cons:
Needs to press the power button every time to play
This Mendini drum set by Ceclio is ideal for kids who are at the advanced level. The set includes a bass drum, tom, snare drum, hi-hat, and cymbal with a bass drum mounted stand. It is suitable for children who are 2.5 to 5 feet in height.
Pros:
Great sound quality
Easy-to-understand instructions
Available in six different colors
Height-adjustable drum throne
Cons:
Some customers felt that the hi-hat and the cymbals could have been of better quality
The Mendini kids drum set by Cecilio is one of the best drum kits for children who want to learn the basics of drumming. The set includes a bass drum, mounted tom, mounted snare, bass drum pedal, and a drum throne.
Pros:
Easy to assemble
Great sound
Drums made of real hardwood
Replaceable drum heads
Cons:
Racket quality of the cymbal is not great
Both adults and kids can use this all-in-one digital tabletop drum set from Alesis. The sound quality of the drum pads can enhance the user experience and make drumming an exciting activity for the child.
Pros:
Compact and portable
Easy to use
Built-in speaker with a dedicated headphone output
Game and coach features to play and show rhythms on the LCD screen can make learning fun
Cons:
Does not have foot pedals
This three-piece drum set from Music Alley is ideal for kids aged between four and seven years. The set includes everything, including a pair of drum sticks and a stand, that you need to kick start your drumming lessons with.
Pros:
Excellent craftsmanship
Great sound.
Solid, metal construction
Durable
Cons:
Some customers felt that the cymbals could be of better quality
This drum kit from PylePro is digital and features touch sensitivity for an accurate response. With this drum set, one can easily customize the music through easy-to-use computer software. It makes an ideal practice set for beginners.
Pros:
Compact and portable
Wide range of sounds and preset percussion voices
Runs on batteries or an AC adapter
The digital panel control center is equipped with an LCD screen and several audio configuration controls for customizing music
Cons:
Lightweight pedals that keep moving while playing
Let the children unleash their drumming potential with this beginner-friendly drum kit from Ludwig. It is specially designed for kids and includes everything that a junior's drum set requires. It makes an ideal pick for those who need to start with the fundamentals of drumming.
Pros:
Good-quality hardware used
Easy to assemble
Multi-ply drum shells
Great sound
Cons:
Some customers felt that the cymbal sound quality could be better
Different Types Of Drum Sets
There are two types of drum sets:
Electronic drum sets: An electronic drum set is comparatively smaller in size to the acoustic drum set. The sound it produces is lower than that of the acoustic one, making it ideal for use in places where noise levels need to be maintained.
Acoustic drum sets: An acoustic drum set is made from a number of components, including the bass drum, snare drum, toms, hi-hat cymbals, and cymbals. The drum is further differentiated as a three-piece and five-piece set. The three-piece drum set has a bass drum, snare drum, and tom, whereas the five-piece set has a bass and snare drum as well as two rack toms and a floor tom.
Before buying a drum set for your kids, it is important to consider their age and their ability to play the instrument. The drum set should not feel like a toy and must aid in promoting the child's interest in it.
If you are planning to buy a drum set for your child, then make sure to consider the factors like age, height, the number of drum pieces and the drum sticks, height, and weight. It is necessary to ensure that the child is comfortable playing the drum. If you are a drummer yourself or have some idea about the instrument, then it might be easy for you to choose one for your kid.
Did you buy a drum set for your kid? Share your experience with us in the comment section below.
Recommended Articles:  
The following two tabs change content below.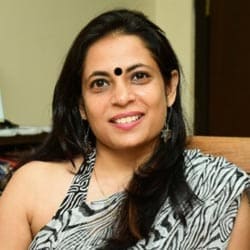 Priti Bose
Priti Bose is a poet, songwriter and blog writer. She did her masters in English, Public Relations and Advertising. Her creative skills and hunger for details make her do in-depth research on the topics she covers. For MomJunction, she writes on product analysis and reviews, especially for kids' products, toys and gifts. Before her association with MomJunction, Priti worked in the...
more