Dry skin during pregnancy is a common problem. The pregnancy glow due to rosy cheeks may make many women think skin can be smooth and glowing during pregnancy. However, skin itching and dryness are experienced by most expecting mothers. Pregnancy hormones make the skin more elastic to stretch the belly and accommodate the growing baby. The stretched skin may lose moisture and lead to dry skin.
Read on to know more about the causes, complications, treatments, and how to prevent dry skin during pregnancy.
Is It Normal To Have Dry Skin During Pregnancy?
About 90% of the women experience changes in their skin when they are pregnant. Some may have pre-existing skin issues, while others may develop new ones, mostly due to hormonal changes at the time (1). One such issue could be dry skin during pregnancy.
Whether you are pregnant for the first time or experiencing dryness of the skin for the first time during pregnancy, note that it could be normal and possibly a short-term condition that may go away after the delivery.
When And Where Does Dry Skin Appear?
Your skin, particularly around the belly, starts to feel dry during the second and third trimester (2). As your pregnancy progresses, the skin might feel dry on the face, arms, neck, breasts, and thighs.
Dry skin during pregnancy could be due to various reasons, which we see in the next section.
What Causes Dry Skin During Pregnancy?
The life developing in your womb brings many changes in your body, and some of them could be responsible for your dry skin.
Your body requires more fluids when you are pregnant to improve the blood volume and pass oxygen. Lack of water or dehydration during pregnancy could make your skin dry.
Changes in temperatures and weather, such as humidity and airflow, might result in skin dryness too. This usually happens during summers (3).
Fluctuating hormonal levels during pregnancy could weaken or damage the hydrolipidic barrier that protects your skin surface. This may result in water evaporation from the body, leading to dryness of the skin.
If you have hypothyroidism during pregnancy, your skin could be itchy, thick, and dry (4).
Deficiency of vitamin A in the pregnancy diet could result in dryness and flaking of the skin (5). Therefore, doctors recommend the consumption of highly nutritious food while you are pregnant.
Stretching of skin over your abdomen could also make your skin dry and lead to flaking and itching. However, it is temporary and could be treated easily.
Sometimes, dry skin during pregnancy could become a complex problem for some women.
How To Deal With Dry Skin During Pregnancy?
Here are a few things you might do at home to manage dry skin.
Extremely cold or hot water could extract the moisture from your body, which otherwise keeps your skin supple. So, wash your face and take a shower with lukewarm water and see the difference.
Drink adequate water and stay hydrated.
Moisturize and hydrate your skin. Hydrators might add water to the surface of your skin, while moisturizers may prevent moisture from going away. Add these in your routine skincare regimen to avoid dry skin.
You may add essential oils to your bathing water as it might help reduce dryness of your skin.
Cover your skin and use herbal sunscreen lotions when you go out in the sun. This might protect your skin during the summer.
Include nutritious foods with healthy fats such as avocado, nuts, olive oil, canola oil, and leafy vegetables in your diet.
If you live in a place that lacks moisture, you may put a humidifier in the room that might prevent excessive dryness of your skin.
Use mild cleansers, preferably herbal ones, to wash your skin.
If your skin isn't dry, but you're worried it could turn dry due to the weather or other factors, follow the preventive measures mentioned in the next section.
Can You Prevent Dryness Of Skin During Pregnancy?
There are certain things you do unknowingly to damage your skin, making it dry, itchy, and flaky. Avoiding them might help prevent dry skin.
Try not to use chemical-laden soaps while you are pregnant as they could make your skin dry and flaky.
Avoid taking steam as the technique might take away natural oils from your skin, making it dry eventually.
Do not scratch your skin when it is itchy; it may cause more damage to your skin.
Avoid too much of bathing or washing with soap, as that may make your skin dry.
Try to stay away from caffeinated drinks such as tea, coffee, and soda as these may dehydrate your skin.
Chlorinated water could damage your skin and make it dry. When you are pregnant, avoid going into the swimming pool.
Do not rub your skin harshly with a towel, pat dry instead.
If you notice dryness spreading all over your skin or the condition troubling you a lot, then home care alone may not be of help.
What Are The Complications Of Skin Dryness During Pregnancy?
Excessive dryness of skin during pregnancy, combined with some pre-existing skin conditions, can lead to a few skin problems such as (6).
Eczema: In this chronic condition, the skin turns dry and flaky. The commonly affected areas include the legs, abdomen, neck, and arms. If not treated, it could lead to red rashes and other skin problems. It could be treated in time with medications.
Prurigo: This condition is not so common during pregnancy, with the chances of 1 in around 300 pregnant women being affected. It usually occurs after the first trimester, when there are chances of the skin turning too dry (6).
Other skin problems: Excessive dryness could be responsible for polymorphic eruptions in pregnancy or pruritic urticarial papules and plaques of pregnancy (PUPPP). These conditions would need a doctor's consultation, followed by treatment.
The above conditions could make your skin itchy but try not to scratch as it could lead to scars and infections. Dry skin during pregnancy might not harm your baby. Also, it does not predict your baby's gender. It is just a temporary discomfort and could be treated.
Read on to know when you must see a doctor about dry skin during pregnancy.
When To See A Doctor?
When you are unable to treat your dry skin with home remedies, and the condition is becoming worse, consult a doctor. A visit to the doctor becomes necessary in the case of:
Red rashes on your skin, with too much itching or swelling of the follicles.
Bleeding or bacterial infection at the cracked skin.
In the case of complications such as eczema, PUPPP, and prurigo, get the medications and treatment as soon as possible.
Dry skin during pregnancy usually results from inadequate hydration and certain nutritional deficiencies. Stretching of the abdominal skin with the growing baby bump can also make it dry and itchy. Avoid using excess soap for cleaning, skin products containing chemicals, hot or cold water for washing your skin, and protect it from harsh weather and sunlight. Include frequent moisturizing in your skin-care schedule and consume healthy fats in the form of nuts and natural oils. Consult a doctor if the problem seems to aggravate and you experience excessive itching, rashes, swelling, or bleeding from the skin.
Key Pointers
Studies have shown that drying of skin during pregnancy is a common occurrence.
Dehydration and changes in the hormonal levels are common reasons that lead to dryness of the skin.
Excessive dryness, if not treated, might lead to eczema and other skin problems.
Lukewarm showers, plenty of fluids, and other ways to deal with dryness have been mentioned below.
References:
MomJunction's articles are written after analyzing the research works of expert authors and institutions. Our references consist of resources established by authorities in their respective fields. You can learn more about the authenticity of the information we present in our
editorial policy
.
The following two tabs change content below.

Shreeja holds a postgraduate degree in Chemistry and diploma in Drug Regulatory Affairs from the University of Mumbai. Before joining MomJunction, she worked as a research analyst with a leading multinational pharmaceutical company. Her interest in the field of medical research has developed her passion for writing research-based articles. As a writer, she aims at providing informative articles on health...
View Profile

›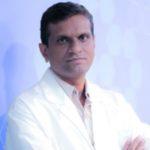 Dr. Harish Kumar comes with a decade-long experience in medical and cosmetic dermatology. He is an accredited member of the Indian Association of Dermatologists, Venereologists and Leprologists (IADVL), and Cosmetic Surgeons of India. Dr. Harish has served as principal investigator for several cosmetic skin care products in India and has also undergone specialized training and certifications from Paris in techniques...
View Profile

›